Last Updated on
Are you wondering why people are visiting your art website but no one is purchasing your artwork? One reason might be your art description is not inviting enough. In this post, I am going to share with you some tips on how to write art descriptions that will help you to write better art descriptions so you can start selling more art online.
How To Write Art Descriptions That Will Sell Your Art
By the end of this post, you will know…
(Click on the links below to go to a particular topic.)
When it comes to selling your artwork or handmade crafts online, the more information you include in your art description the better.
The image of your artwork attracts potential buyers to your landing pages (the page where a buyer can purchase your products).
Art descriptions connect a potential buyer to the art they are viewing and explains exactly what they will receive if they make a purchase.
How many times have you clicked on an image to only find a "Buy It Now" button?
How many times did you make a purchase when there was no information explaining what you will receive?
Keep your customers in mind when you write your art descriptions.
Your artwork tells a story, help the viewers understand the message you are trying to get across by writing a short story about why created the art.
If you were a customer looking at your sales page would you:
Know what you will receive if you made a purchase.
Feel connected with the artwork.
Know the shipping policies.
Know how to contact the artist with any questions you might have.
View your landing page when you have completed writing your art description and ask yourself, "Would I buy this?"
Below are some tips to help you to write art descriptions that will sell your art.
Artwork Description Format
Writing about art will become easier over time.
Unfortunately, there is no fill in the blank templet that will guarantee a sale.
But below are some tips that will help you to get started and make the process a little bit easier.
Keep revisiting your art listings and revise them until you have found the perfect formula for your audience.
How do you know if your art description is perfect?
You will know you hit the mark when you land a sale.
Once you are satisfied with your landing page use it as an artwork description format for all of your landing pages.
Below are some key areas you will want to focus on.
Image
It is important for you to take high-quality, clear photos of your artwork for your landing page.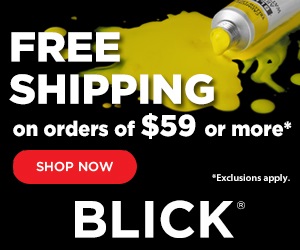 Your images will be the first thing that a potential buyer sees.
If your artwork catches their attention, they will read more, and you will potentially have a sale.
The image of your artwork should be as close as the original as possible.
You do not want the buyer to have any surprises when they open up their mail. If your original art is not represented correctly on your website, you will lose a customer and damage your brand.
Keep in mind that it is easy for someone to share their experiences on social media. You want them to share positive statements not negative comments about your art and your business.
Take the time needed to become an expert at photographing your artwork.
Related Posts:
Sell More Art with High-Quality Images
How To Protect Your Art Images On WordPress
4 Best Digital Cameras For Photographing Artwork
For more information on how to photograph your art visit Art Business – Art Marketing Resource.
Related Resource:
Craft Photography Fundamentals by Candice Stringham
Title
Your second step is to write a title for your art. There are a few important factors that you will want to consider when you are writing a name for your finished art.
The first thing that you will want to keep in mind is that you want the title to describe your finished project.
Let's use a sailboat painting for example.
"Out Of This World" might not be the best choice for a title for a sailboat painting.
Why would "Out Of This World" not be a good choice for a title for a sailboat painting?
The titles that you use have to be searchable if you are selling your art online.
People searching for sailboat paintings online would not click on a link that says "Out Of This World."
That title implies something to do with space, not sailboat paintings.
You will need to use keywords that describe your painting if you want your paintings to be found online.
People search online by using keywords. If your title does not have the keywords that they are searching for, your painting might not show up in the search results.
Related Source: Keywords 101 – Generate Traffic to Your Art Gallery
For more information about keywords visit Art Business – Art Marketing Resource.
Here are some examples of titles that would explain a painting of a Sailboat painting.
Wind and Sail
Sunset Soar and Sail
Sailing a Dory
I found these examples on the front page of Fine Art America.
Why are they on the front page?
One of the reasons is that they had the keyword "sail" or "sailboat".
Fine Art America is a third-party website that allows artists to sell prints of their artwork.
A well-written art title will describe the artwork using searchable keywords.
Story
Many artists struggle with writing good titles and stories about their artwork. Creating art becomes an easy part of the job. Writing a few sentences about what you have created can become very stressful.
Has this happened to you?
You sit in front of the computer staring at a blank screen. After a few sips of coffee, you find yourself wasting valuable time on Facebook.
I want to tell you that in time writing art descriptions that connect potential buyers to your art will become easier.
You just have to force yourself to do it.
The first one you write might not be perfect and that is ok.
The good news about writing art descriptions online is the ability to revise them.
Why does it seem like some artists can write magnificent art descriptions?
It is because those artists have written many stories about their art.
They have learned along the way what works and what doesn't work.
The more you do something, the better you will be at it. Just like your art has evolved.
You are quicker and more precise.
The same will happen with your writing.
Every time that you write a description, ask yourself these questions:
How can I make it better?
How can I write it faster?
What can I say to have the reader feel connected with my art?
Topic Checkoff List
One way to make your writing process easier is to have a checkoff list of the topics that you would like to cover.
When you write your description, it will be easier for you to stay focused on the core elements of the description rather than wandering off.
Here are just a few topic ideas that you might want on your list.
What style is your art?
What does your art mean to you?
What inspired you to create art?
What techniques did you use to create the art?
Answering the questions above is how to write art descriptions quicker and more effectively.
Take a note pad and write down the questions above and add any other questions you can come up with to help you write the perfect art description.
Keep this list nearby so you can refer to them when you are uploading a new painting.
How to Write A Great Story
After you have decided what key topics that you would like to include in your story, sit down and start writing everything that comes to mind.
Write a sentence or two about every topic that you would like to cover.
Do not worry at this time if it is perfect.
This is just a rough draft to get your ideas down on paper.
After you have all of your thoughts down on paper, it is time to clean it up.
The story of your art could be a couple of sentences or as long as a couple of paragraphs.
Try not to make it too long. Keep it short and to the point.
When you are reading your sentences take out any words that are not needed.
Make sure that the sentence is keyword rich and describes your art.
If the sentence does not have keywords or does not describe your art, get rid of it.
Every sentence that you write should have the reader feel more connected to you and the art that they are looking at.
Now that you have cleaned up the sentences, read what you have.
You want your paragraphs to be easy to read and have a flow.
Sometimes making a story better is as simple as moving a sentence to a different place.
Read your story out loud.
If it is easy to read out loud, you are in good shape.
The more that you do this process, the easier writing great art descriptions will become.
Art Details
The last step is to write the physical details of your artwork. This will tell the customer what they will receive if they purchase your artwork.
Every description should include:
The size of the art
The material used to create the art
The surface that the art was created on
How you will package your art
What shipping service you will use to ship the item
Return policies
Conclusion:
The good news about writing great art descriptions is that it will become easier for you in time. If you follow the simple key points that I have discussed, you will be writing a great description of paintings in no time.
Now that you know how to write an art piece description, take some time to revise some of your older listings.
I suggest to revise one at a time and see what is working for you.
When you start to see that you are landing consistent sale you will know that you will have a perfect art description sample to work with. At that point start revising all of your older posts and use this as a templet for new listings.
Popular Art Marketing Courses
Are you ready to take your art business to the next level?
Investing in marketing courses and tutorials will maximize your profit and speed up the growth of your business.
Below are some of the most popular art marketing courses that will grow your online art business:
Most Popular – How to Make a Living Selling What You Make by Megan Auman
Most Popular – Build a Successful Creative Blog by April Bowles-Olin
How to Build a Business While Learning Your Craft by Megan Auman
Pinterest Marketing for Makers & Designers by Megan Auman
Did you enjoy this article? Don't forget to sign up for my free weekly newsletter.
You can also join me on:
Learn how to start, grow and monetize your online art business.
The Complete Blogger Template Toolkit 
OVER 450+ Templates You Need to Quickly Create Stunning, Jump-Off-The-Screen Image to Grow Your Blog-- Without Having to Learn Design!