Are you wondering why people visit your art website, but no one is purchasing your artwork?
You spend hours writing your art blog posts to drive organic traffic to your artist's website. You are on social media several times daily, scheduling daily Pinterest pins, building your email list, and sending weekly newsletters. Your art marketing strategy is spot on, but your sales are slow.
Sales might be down because your landing page description is not inviting and connects the viewer to the piece. Your art page description will be the last thing potential buyers read before purchasing or visiting a different artist's website.
This post will share some tips on writing product descriptions for selling art online with you.
Disclaimer: This post may contain affiliate links. If you make a purchase by clicking on an affiliate link, Nevue Fine Art Marketing may earn an affiliate commission at no additional cost to you. Affiliate relationships include, but are not limited to, Bluehost, Tailwind, Skimlinks, SareASale and StudioPress. To learn more visit Affiliate Link Disclosure Policy
How To Write A Description Of Art
When selling your artwork or handmade crafts online, the more information you include about your art, the better.
Your artwork's image attracts potential buyers to your landing pages (where buyers can purchase your products).
Art descriptions and key phrases connect potential buyer to the art they view and explains what they will receive if they make a purchase.
How often have you clicked on an image only to find a "Buy It Now" button?
How often did you purchase when no key elements were in the product descriptions explaining what you would receive?
If the landing page did not include an art page description and just had a "Buy It Now," most people would exit.
Purchasing products online is different than buying in person.
You can look at the art differently at a local art fair or gallery and touch the product.
When buying a product online, you only have an image and a description of what you will receive. A well-written description will explain what a buyer will receive and create a visual of the artwork.
Put yourself in your customer's shoes when you write your art descriptions.
Your artwork tells a story and helps the viewers understand the message you are trying to convey by writing a short story about why you created the art.
After writing your description, go through the checklist below to identify anything you need to adjust.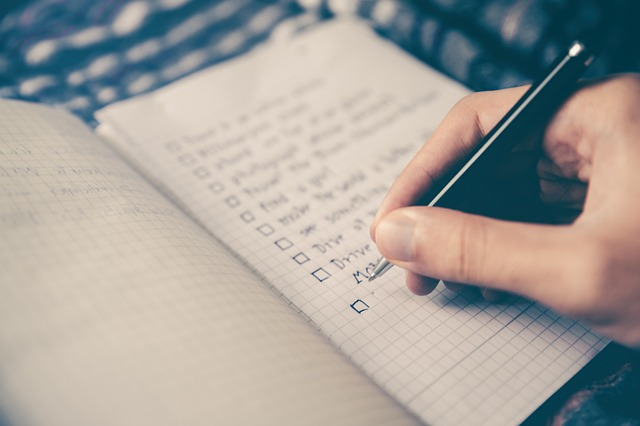 If you were a customer looking at your sales page, would you:
Know what you will receive if you make a purchase.
Feel connected with the artwork.
Know the shipping policies.
Know how to contact the artist with any questions you might have.
Know the return policy.
Proofread your landing page when you have completed writing your art description and ask yourself, "Would I buy this?" If you say yes, you have written a good description.
Below are some how-to-write artwork description tips to help you sell your art.
Artwork Description Format
At first, you might find it challenging to write about a painting.
But after you have done it a few times, writing painting descriptions will become second nature.
Unfortunately, no fill-in-the-blank artwork description template will guarantee a sale.
But below are some topics you will want to include in your landing page to rank high in the search engines and increase sales.
It is essential to revisit your older art listings and revise them until you have found the perfect formula for your audience.
How do you know if your art shop description is perfect?
You will know you have hit the mark when you land a sale.
Once you are satisfied with your landing page, use it as an art description template for all of your landing pages.
Below are some critical areas you will want to focus on.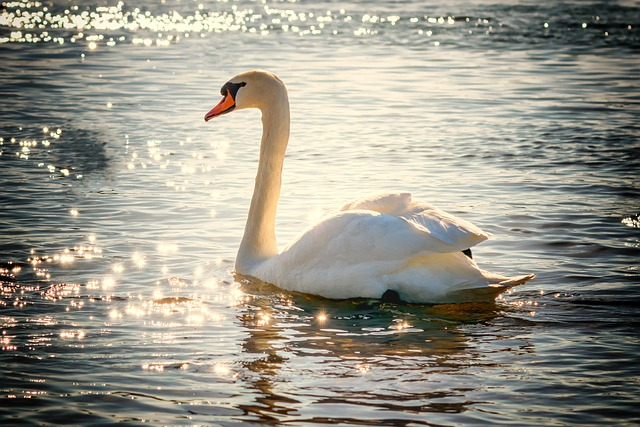 Image
You need to take high-quality, clear photos of your artwork for your landing page.
Your images will be the first thing a potential buyer sees, and a high-quality image says a thousand words.
If your artwork catches the viewer's attention, they will read more, and you will potentially have a sale.
The image of your artwork should be as close to the original as possible.
You do not want the buyer to be surprised when they open their mail.
If your original art is not represented correctly on your website, you will lose a customer and damage your brand.
Keep in mind that it is easy for someone to share their experiences on social media. You want them to share positive statements, not negative comments about your art and business.
Take the time needed to become an expert at photographing your artwork. Many visual artists skip this step and tarnish their reputations.
Related Posts:
For more information on photographing your art, visit Art Business – Art Marketing Resource.
Here are some YouTube videos that talk about photographing art.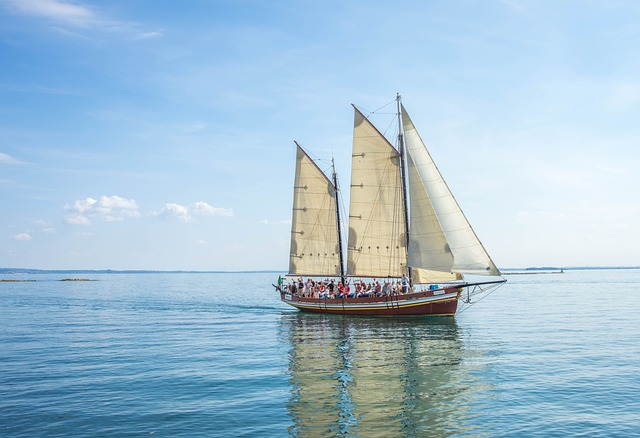 Title
The second step is to write a title for your art.
There are a few essential factors that you will want to consider when writing a name for your finished art.
You will first want to remember that you want the title to represent your finished project.
Here is a poor art title:
Let's use a sailboat painting, for example.
"Out Of This World" might not be the best choice for a title for a sailboat painting.
Why would "Out Of This World" not be the right choice for a title for a sailboat painting?
Your titles have to be searchable if you sell your art online.
People searching for sailboat paintings online would not click on "Out Of This World" if they were searching for a sailboat painting.
That title implies something to do with space, not sailboat paintings.
An art listing would not even show your listing in Google's results if someone typed in the search bar "Sailboat Paintings For Sale."
You need to use keywords that describe your painting if you want your paintings to be discovered online.
People search for content and products online using keywords in the search bar.
If your title does not have the keywords they are searching for, it will not appear in the search results.
Your post will be lost in the thousands of other sailboat paintings online, never to be seen.
However, you do not want to load the title with different keywords. This is known as keyword stuffing, and Google will penalize your listing. Just use keywords that make sense and represent your artistic work.
Related Source: Keywords 101 – Generate Traffic to Your Art Gallery
For more information about keywords, visit Art Business – Art Marketing Resource.
Here are some examples of titles that would explain a painting of a sailboat painting using searchable keywords:
Wind and Sail Sailboat Painting
Original Sailboat Painting Sunset Soar and Sail
Sailing a Dory Sailboat Oil Painting
These are some examples of paintings in Fine Art America.
Why are they on the front page?
One of the reasons is that they had the keyword "sail" or "sailboat."
A well-written title will describe the artwork using searchable keywords.
Keywords are one of the ways to optimize your site for search.
Story
Many artists struggle with writing good titles and stories about their artwork.
Creating masterpieces becomes a natural part of the job. Writing a few sentences about what you have created can become very stressful.
Has this happened to you?
You sit in front of the computer staring at a blank screen. After a few sips of coffee, you waste valuable time on Facebook.
The good news is that writing a story about the artwork that will connect potential buyers to your art will become more accessible in time.
In the beginning, you have to force yourself to do it.
Your first description of a piece might not be perfect, which is ok.
The good news about writing online is the ability to revise them.
You can revisit and revise your listings as often as needed.
Why does it seem like some artists can write magnificent descriptions?
It is because those artists have written many stories about their art.
They have learned what works and doesn't work and use their best work as a template.
The more you do something, the better you will be at it. Your storytelling will improve just like your art has evolved.
Neil Patel explains how to craft a story for your marketing strategy.
Every time that you write ask yourself these questions:
How can I make it better?
How can I write it faster?
What can I say to have the reader feel connected with my art?
Topic Checkoff List
One way to make the process more comfortable is to have a checklist of the topics you want to cover.
When it is time to write, it will be easier to stay focused on the description's core elements rather than wander off.
Here are just a few topic ideas that you might want on your list:
What style is your art?
What does your art mean to you?
What inspired you to create art?
What techniques did you use to make the art?
What message would you like the viewer to receive looking at your artwork?
Answering these questions is how to write art descriptions quicker and more effectively.
Take a notepad, write down the questions above, and add any other questions you can come up with to help you write exactly what the painting depicts.
Keep this list nearby to refer to them when uploading a new piece.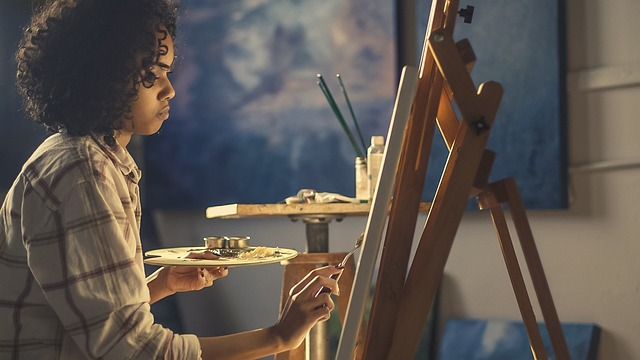 How To Write A Great Story
After deciding what key topics to include in your story, sit down and jot down everything that comes to mind.
Write a sentence or two about every topic you would like to cover. Do not worry at this time if it is perfect. This is just a rough draft to get your ideas down on paper.
After you have your thoughts on paper, it is time to clean them up.
The story of your art could be a couple of sentences or as long as a couple of paragraphs. Try not to make it too long. Keep it short and to the point.
When you are reading your sentences, take out any words that are not needed. Make sure that the sentence is keyword rich and describes your art. If the sentence does not have keywords or does not represent your art, get rid of it. Keywords in the description are as relevant as including them in the title.
Every sentence you write should have the reader feel more connected to you and the admiring art.
Once you have cleaned up the sentences, read what you have. You want your paragraphs to be easy to read and have a flow. Sometimes making a story better is as simple as moving a sentence to a different place.
Read your story out loud. If it is easy to read aloud, you are in good shape.
Describing Words
Use descriptive words when writing about your art.
Descriptive words help visualize, define, and describe your creations.
Examples of descriptive words are sizes, shapes, colors, and textures.
For example, if you were to describe a landscape drawing, you would explain the trees, valleys, rivers, mountains, and forests.
How do the trees look?
Are they far away or up close with a lot of detail?
What colors are the trees?
Is the river a large river or a tiny stream?
Is the water moving quickly or slowly?
What color is the water, and is there reflections in the water?
Are the mountains small or large?
Do the mountains have trees, or are they covered with snow?
When you decide on the descriptive words for your art story, these are some questions to ask.
You can practice by looking at a picture and trying to describe it best. Try describing a different subject than the ones you create. The better you can describe different pictures, the more efficiently you will describe your artwork.
Use a thesaurus for more descriptive words.
Description For Art Page Example
Here is an artwork description example by Hailey E. Herrera.
An old bluewooden rowboat and its reflection on the coast. The wooden boat gently rocks in the waves and makes relaxing water sound like a lullaby, painted with watercolors and acrylics by Hailey E. Herrera.
We highlighted Hailey's keywords in this description example with bold text.
Hailey's description connects a viewer with a keyword-rich description.
A well-written description will explain to potential buyers what they will receive when making a purchase and connect them personally to inspire them to purchase. Use art description words that describe what your art is about.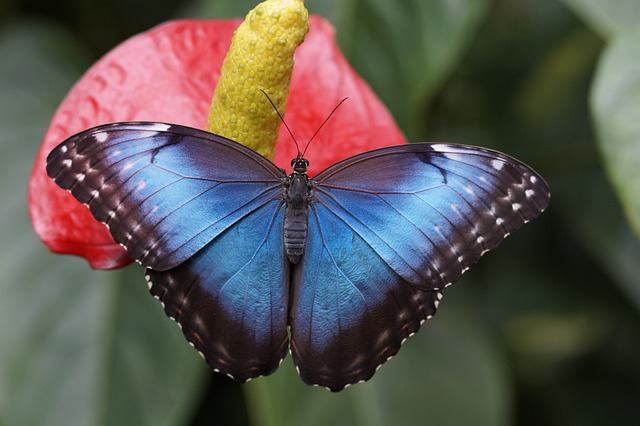 Art Details
The last step is to report the physical details of your artwork. This information will tell the customer what they will receive if they purchase your artwork.
Every art description should include:
The size of the art
The material used to create the art
The surface that the art was created on
How will you package your art
What shipping service will you use to ship the item
Return Policies
Artist Statement
Learning how to compose art descriptions will connect the viewer to your artwork.
Your artist statement and artist biography will connect a potential buyer to you as an artist. Many art collectors want to know the artists who created the art they have displayed in their homes. An artist's statement will help people get to know you as an artist.
Art marketing basics include:
Showcasing your art to people who are interested in your artistic style.
Connecting a viewer to your artwork on a personal level.
Building trust with potential art collectors.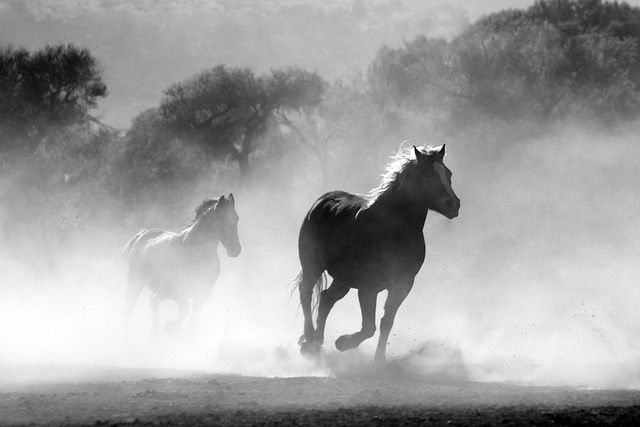 More information To Include In An Art Description
Describe if the painting or drawing will have a frame and the frame type. Explain any extra details about the art that might be important to know before making a purchase decision. Include the dimensions of the work of art and describe what colors of the frame or other relevant information, such as if you're selling a print rather than an original piece. If the artwork does not have a frame, explain how the artwork can be displayed.
Explain to the buyer how you package the artwork for shipping. If a collector makes a significant investment, they will want to know that their purchase will arrive safely. Also, let the buyer know if you ship internationally or if it is available for pick-up. Include shipping times so the buyer will know when to expect their purchase.
List the buyer's rights for returning an item. If they are purchasing a work from you that doesn't arrive in good condition or is not what they were expecting, how can they get their money back? Ensure to include this information so buyers know your policies before making a purchase decision.
Let people know if you will be offering reproductions of the original and if the prints will be limited-edition, open-edition, large format prints, or square prints. If you are selling limited-edition prints, explain the limited-edition number and how often you will make new prints. If the original art is sold, mention that in your description. This could impact their decision to buy a limited edition before someone else does.
Tell the buyer if you created the artwork with pastels, watercolor, oil, or mixed media.
If there are layered mediums in your artwork that might not be apparent to the average viewer, mention them in the description, so potential buyers will know if they are interested before buying it.
Final Thoughts On Artwork Descriptions
The good news about writing great art descriptions is that it will become easier for you.
If you follow the simple critical points discussed, you will compose a great description of paintings in no time.
Now that you know how to write an art piece description, take some time to revise some of your older listings.
Start by revising one at a time and see what works for you.
When you start to see that you are landing a consistent sale, you will know that you will have a perfect art description sample.
At that point, start revising all of your older posts and use this as a template for new listings.
Well-written artwork descriptions not only talk about the art; they also explain what a buyer will receive if they make a purchase.
Take a few minutes to think about what you are writing about.
Ask yourself, "Which of the following descriptions describes this artwork?"
Your product description should connect the reader to your art online and explain what they will receive when making a purchase.
This creative process will evolve, and soon you will have art descriptions that sell your art.
The purpose of an art description should be to sell your artwork! It doesn't matter how much you spend on framing; if people don't know what's inside the frame, they will not buy it. Whether you are writing a description for a print on Fine Art America or an original piece, take the time to write a story behind your creation.,
How To Write Description Overview:
A high-quality image of the painting
Details about what the buyer will reive when purchasing, including size, medium, colors, frame, no frame, shipping method, return policies, etc.
Short Description For Art Page – It should be a short story that tells your artwork's story and inspiration.
Selling price
Shipping costs
More Articles Relating To Selling Art
Best Shipping Tips For Artists Selling Art Online
How To Price Art – Ultimate Guide For Selling Art
Keyword Research Strategies For Artists Selling Art Online
How To Sell Art Prints Online (And Make Money)
7 Best Watercolor Printing Services
How To Print Artwork On Products