Today's blogging challenge is to learn how to write a FAQ page for art websites. This project might take a few days to complete, but the outcome of your efforts will be rewarding.
Are you interested in increasing your return visitors?
It is easier to keep a customer than it is to attract new ones.
One way to have your audience coming back is to make it easy for them to find the information they are looking for.
How to Write a FAQ Page For Art Websites
FAQ is defined by Wikipedia as:
"Frequently asked questions (FAQ) or Questions and Answers (Q&A), are listed questions and answers, all supposed to be commonly asked in some context and pertaining to a particular topic. The format is commonly used on email mailing lists and other online forums, where certain common questions tend to recur."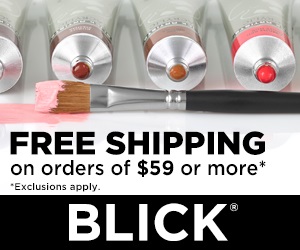 Disclaimer: This post may contain affiliate links. If you make a purchase by clicking on an affiliate link, Nevue Fine Art Marketing may earn an affiliate commission at no additional cost to you. Affiliate relationships include, but are not limited to, Bluehost, Tailwind, Skimlinks, SareASale and StudioPress. To learn more visit Affiliate Link Disclosure Policy
Benefits of a FAQ Page
Save Time
Excellent Customer Service
Become an Authority
Increase Sales
SERP
Providing a FAQ is a powerful tool that will help you to grow your business. Here are some reasons you will want to start working on your FAQ page today.
Save Time
Would you rather spend your time in the studio creating art or on your computer answering the same questions over and over?
As your business grows, you will start to notice more and more people will be asking similar questions. This is normal and is part of running a customer service business.
To provide excellent customer service, you will want to answer all questions within a 24 hour period. This job can become daunting and overwhelming, and there will be times when you feel you are never leaving the computer.
Businesses have learned, providing a FAQ page will not only produce excellent customer service, but it will also free up valuable time. The time spent answering the same questions over and over can be used more productively somewhere else, like creating art.
One way to increase the value of your time is by working smarter not harder.
The time you spend on writing a FAQ will be far less than the amount of time answering the same question over a year's period.
Provide Excellent Customer Service
Every successful business understands the importance of providing excellent customer service.
One way online businesses can provide excellent customer service is by making it easy for you customers to find the answers to their questions.
People do not have the time or the patience to search around a site to find an answer to one of their concerns.  In fact, most people will leave a site before calling or emailing.
You want potential buyers to stay on your site instead of leaving frustrated.
The layout of your FAQ page should be easy to navigate so your customers can find what they are looking for with little effort.
You might want to consider categorizing particular questions that relate to the same topic.
Maybe a "Most Popular Question" section would work well if you find your audience is asking the same questions on a regular basis.
Instead of having your page too long, create different FAQ's pages and provide links to those topics. This will make it easier for your buyers to find the information they are searching for.
The answers should be detailed and easy to understand. Keep in mind, the person reading the question does not know anything about the topic being covered.
Avoid technical language that can confuse the reader even more. Provide step-by-step instructions if needed.
You might want to consider creating videos for some of the questions.
Finally, make sure all of the questions are in bold text so that they will be easily scannable.
Become an Authority
Providing answers to questions your buyers might have is an excellent way to present yourself as an expert in your field.
Most people need to have confidence and trust in the artist before purchasing their original artwork, especially from an online store where they can not physically touch the item.  A good FAQ page will help build your reader's trust.
To efficiently build authority with your site, make sure all of your information is accurate and up to date. It is always a good idea to have someone proofread all of the content before you hit publish. Simple spelling and grammar mistakes will make you look unprofessional, and people might not feel comfortable purchasing from you.
Increase Art Sales
A good FAQ page will help the reader feel more confident in purchasing from a site they are visiting.
Provide detailed information for all of your buying and shipping policies.
If you offer a money back guarantee, describe the terms.
All questions a buyer might have should be included in your FAQ page.
SERP
FAQ pages help in SERP (Search Engine Results Page). Providing detailed information about your site and what you have to offer will help Google understand what your website is about.
Think about keywords and keyword phrases when you are writing the answers to the questions.
According to Braveen Kumar, there are many benefits of an FAQ page.
Here are some benefits he outlined in his article, The Benefits of an FAQ Page (And How to Do It Right):
Alleviating purchasing anxieties that your product page copy doesn't directly address.

Relieving some of the

burden

on customer support by publicly answering common questions.

Improving SEO and site navigation.

Earning trust by demonstrating product expertise and explaining your business model.

Delighting customers by creatively answering their questions.
As you can see there are many benefits you will receive if you write a FAQ page.
[clickToTweet tweet="Make it easy for your customers to find the answers to questions they have. @NevueArt" quote="Make it easy for your customers to find the answers to questions they have. @NevueArt" theme="style3″]
How to Write a FAQ Page
The best place to start is with your policies.
Before you start working on the page, take some time to come up with a list of questions that pertain to your business.
Here are a few ideas to help get you started:
How to place an order?
How long does it take to process the order?
How is the item packaged?
What shipping services are available?
How long does shipping take?
Is international shipping available?
Is there a money back guarantee?
If so, what are the policies for the money back guarantee?
You can use these questions as a template or revise them as needed. The questions listed above, cover some of the most fundamental questions a buyer will have.
Keep in mind that a first-time shopper does not know you or trust your site. Offering answers to these issues will be relevant to them. They will feel more comfortable purchasing from you for the first time if they know what to expect during the buying process.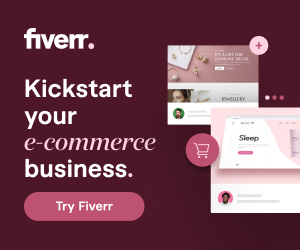 Common Questions
Over time you will start to see a pattern of common problems your audience has. Instead of taking the time to answer the same question over and over, add it to your FAQ page.
You can revise your page at any time so do not be too concerned with what you have at first. As long as you have your policies clearly explained in full detail, you can include other concerns that occur as time goes by.
Include a Portrait
You might want to consider adding an image of yourself at the end of the questions. Selling art is more personal than someone purchasing a book or a pair of jeans.
Including your image will be more personable and the reader will feel more connected with you. Adding an image will help you to build your new audience's trust faster.
You can use the same image you use for your "About Me" page. It is good practice to update your image periodically.
Contact Info
You can increase the chance of landing a sale by including a way for a buyer to contact you if they have any more concerns.
Some artists feel uncomfortable sharing their personal phone number online. If you feel uncomfortable sharing your personal phone number, a business email will work fine.
Adding your contact information will provide extra value to your audience.
Call-To-Action
Increase your conversion rate by including your call-to-action at the end of your FAQ page.
Your audience is already interested in what your site has to offer if they are spending time on your FAQ page. You have already started to build their trust by addressing any concerns they might have, and at this point, they will be more willing to continue with your call-to-action.
Where Should You Place The FAQ Page?
FAQ pages increase the chance of landing a sale. You will want your page to be easily accessible.
Some businesses provide a link on the main menu of the home page. People who visit the site will notice the link and be able to locate it quickly if they have any questions that ever arise.
Your buyers will also feel more comfortable purchasing from you because they will know where they can go if they have an issue during the process.
Every piece of art you have listed for sale should have a link to your FAQ page. Your landing page is the last step your buyer will take before purchasing or leaving. The FAQ page could be the final reason a buyer purchased from you.
Conclusion:
You will be working every day on three areas of your blog and online art gallery.
The first job is to generate traffic.
The second job is to keep your audience interested in your site, so they will want to revisit on a regular basis. And the third is to have your audience follow through with a call-to-action.
Write a FAQ Page and achieve all three of those areas.
You might also be interested in:
How to Write an Instructional Post
Content Marketing for Artist Online Video Course
Are you interested in learning more about content marketing?
Are you ready to reach a larger crowd and attract your target audience?
Do you want to rank higher in Google's search?
I created the  Content Marketing for Artist Course to help you to implement a content marketing strategy that will help you to save time and see results. There are over 40 videos, a downloadable eBook and PDF's packed with easy to understand and follow tactics that will help you grow your art business and start separating yourself from the competition.
Complete the course at your own pace. The material will always be available for you to go back to.
To find out more visit,  Content Marketing for Artist Course.
If you are interested in learning more about growing your art business, visit Nevue Fine Art Marketing Courses. New material is being added regularly.
The Productive Artist How to Live Your Dreams The right mindset and time management skills are essential for any business. These topics are often not talked about but are key elements for your success. You will learn how to have a winning mindset and time management skills necessary for operating a successful art business. Available at Amazon or Download today.
Did you enjoy this article? Don't forget to sign up for my free weekly newsletter.
You can also join me on:
Learn how to start, grow and monetize your online art business.
Art Business Planners