Are you excited about putting up content in your new artist blog? In this tutorial, you will discover how to write a blog in WordPress. I will cover all the tools you will need to know in your WordPress editor so you can write your first post and publish it today.
Write a Blog Post Tutorial in WordPress
Before I start going over the tools that WordPress offers for creating and publishing blog posts, I want to recommend for you to save your work.
You can do this on your hard drive, Evernote, or whatever tool you prefer.
I also keep a copy of my work saved on a flash drive.  This way if something ever happens you will have a copy of the content you have written.
Another thing I like to do is create a list of posts I have published.
The list will consist of:
Blog Post Title
Date Published
Keywords
The list helps me to keep track of what I have already published and what keywords I have used in previous content.
How to Write A Blog Post in WordPress
Go to your WordPress dashboard.
Disclaimer: This post may contain affiliate links. If you make a purchase by clicking on an affiliate link, Nevue Fine Art Marketing may earn an affiliate commission at no additional cost to you. Affiliate relationships include, but are not limited to, Bluehost, Tailwind, Skimlinks, SareASale and StudioPress. To learn more visit Affiliate Link Disclosure Policy
Hover over posts located on the right. You will have the option to view all of the posts that you have created, add a new post, categories, and tags.
Click link add new to write a post.
You'll be redirected to the new post window.
On this page, you will be able to add your post.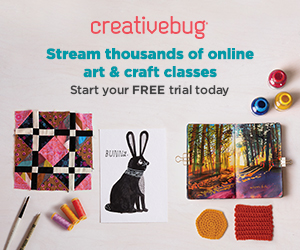 Painting Repeat Patterns by Hand: A Daily Practice by Cleo Papanikolas on Creativebug!
Add the post title at the top where it says, Enter Title Here.
Always double check to see if you added the title before you hit publish. The title is important for SEO (Search Engine Optimization).
WordPress Formatting Tools:
If you are familiar with Microsoft Word, you will find the formatting tools easy to understand located at the top.
Bold

Italic

Strikethrough

Bulleted List

Numbered List

Blockquote

Horizontal line

Align Left

Align Center

Align Right

Insert/Edit Link

Remove Link

Insert Read More Tag

H1, H2, H3, H4, H5, H6 header, paragraph format

Underline

Justify

Text Color

Paste as Text

Clear Formatting

Special Character

Decrease Indent

Increase Indent

Undo

Redo
The body of your blog post will go in the field under the field section.
How to Upload Images to Blog Posts
Click the add media link (located at the top left) to upload images to your post.
A pop-up will appear where you will have the option to upload an image from your PC or upload an image from your Media Library.
The Media Library is a collection of all the images you have uploaded in the past.
Visual and HTML Code
One of the many great features WordPress provides is you do not need to know any HTML code to write blog posts.
On the top right, you will have the option of writing your post in Visual or Text. 
Visual shows the post as if it were published.
Text allows you to write your post using HTML code.
When you have finished writing your content, you will be able to publish it. 
You will have the option to Publish Now or Schedule the post for a later date.
Once you have published your content, it will be available for people to view.
Before you hit publish you will want to:
Check the permalink. This is located just under the title bar. Edit it if needed.
Select the category and tags located on the right.

Preview your post, then publish or schedule the post.
Congratulations on posting your first blog.
Conclusion:
WordPress has made it easy to create professional looking websites and writing blog posts. You will soon realize it is as easy as posting on Facebook.
You might also be interested in:
How My Blog on Art Marketing Reached 25,000 Monthly Views 
7 Blog Post Ideas for Artist Blogs
If you enjoyed this article don't forget to sign up for my free weekly newsletter.
You can also join me on:
Learn how to start, grow and monetize your online art business.
Over 100 videos, PDFs and eBooks to help you start and grow your online art business all for a low monthly membership fee.
New material added monthly.
More resources to help build your online art business. 
Art Marketing Resource – All of the tools I use and recommend for my online art business.
28 Day Blogging Challenge for Visual Artists
Are you ready to start building an online presence?
Take the challenge and join all of the other artists selling their art online.
 By Dave Nevue
Download your copy today, or Purchase on Amazon.
The Productive Artist How to Live Your Dreams The right mindset and time management skills are essential for any business. These topics are often not talked about but are key elements for your success. You will learn how to have a winning mindset and time management skills necessary for operating a successful art business. Available at Amazon or Download today.
For Art Bloggers
By Dave Nevue
This eBook will help you to get familiar with your WordPress Dashboard so you can focus on writing content that will attract potential buyers to your artwork. Download Today.
For Art Bloggers
by Dave Nevue
Optimize your WordPress site for the search engines.
What you will learn: What is SEO – WordPress Themes – WordPress Visibility Settings – URL Structures – WordPress SEO Plugins – WordPress Categories and Tags – SSL HTTPS
Graphite Drawing by Dave Nevue
Purchase Prints and Greeting Cards