Are you ready to start writing blog posts for your art blog? Before you get started you will want to visit your reading settings in WordPress. In this post, I will cover everything you will need to know about your WordPress Reading Settings.
WordPress Reading Settings
WordPress gives you the ability to create a professional website or blog. Whatever your mind can imagine, you will be able to do with your WordPress site.
The reading settings will allow you to create a blog feel or a professional artist website.
First, you will need to log into your WordPress dashboard.
On the left-hand sidebar hover over the Settings link and click on Reading.
Disclaimer: This post may contain affiliate links. If you make a purchase by clicking on an affiliate link, Nevue Fine Art Marketing may earn an affiliate commission at no additional cost to you. Affiliate relationships include, but are not limited to, Bluehost, Tailwind, Skimlinks, SareASale and StudioPress. To learn more visit Affiliate Link Disclosure Policy
WordPress Reading Settings Overview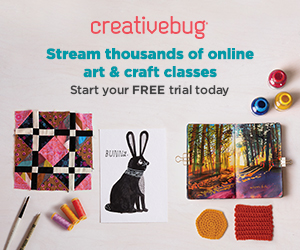 Painting Repeat Patterns by Hand: A Daily Practice by Cleo Papanikolas on Creativebug!
Front page displays − This section displays your front page.
Your latest posts − This option displays the latest posts on the front page like a blog.
A static page − This option displays the static pages on the front page like a website.
Front Page − You can select the actual page you want to display on front page from the drop-down if you activate the static page option.
Posts Page − You can select the page from the drop down which contains posts if you activate the static page option.
Note: options above varies depending on the Theme you are using.
Blog pages show at most − Allows you to decide on the number of posts that will be displayed per page or site. The default setting is 10, I like to only show 5 posts per page.
Syndication feeds show the most recent − Allows you to decide on how many posts a viewer can view when they download one of the sites feeds. The default setting is 10.
For each article in a feed, show −  This section allows you to decide on how you would like your post displayed.
Your options are:
Full Text − This option displays the complete post. It is set as default. Depending on how long your posts are, this might not be your best choice. If the posts are too long a reader might not scroll down to see your other posts.
Summary − It displays the summary of the post. The option allows readers to easily find what topic they will be most interested in.
Search Engine Visibility − Leave this section unchecked. You want the search engines to index your site.
After you have finished filling out all of the information click the Save Changes button to save your information.
Related Posts:
WordPress Categories and Tags – SEO Basics
WordPress Visibility Settings – SEO Basics for Artists Selling Online
How to Manage Plugins in WordPress
How to Manage Menus in WordPress
28 Day Blogging Challenge for Visual Artists
Are you ready to start building an online presence?
Download your copy today, or Purchase on Amazon.
The Productive Artist How to Live Your Dreams The right mindset and time management skills are essential for any business. These topics are often not talked about but are key elements for your success. You will learn how to have a winning mindset and time management skills necessary for operating a successful art business. Available at Amazon or Download today.
Did you enjoy this article? Don't forget to sign up for my free weekly newsletter.
You can also join me on:
Learn how to start, grow and monetize your online art business.
Art Business Planners