Are you confused about the difference between categories and tags associated with your WordPress blog? If you are you are not alone. In this post, I will be talking about how to optimize your WordPress categories and tags for the search engines.
WordPress Categories And Tags – SEO Basics
WordPress makes it easy for you to manage your content with specific topics. This not only makes it easier for you to manage your content but it also makes it easier for your audience to find the information they are searching for. One of your goals should be to keep your readers on your site for as long as possible.
Creating a strategic marketing plan for your categories will not only make your customers happy but you will also help search engines like Google and Bing understand more about your artist blog.
New Art Bloggers
Most new art bloggers are confused with how to properly use categories and tags in WordPress in the beginning. I was too confused in the beginning, but now I understand how powerful they are.
Think of categories as the table of contents in a book or Pinterest Boards on your Pinterest account.
Disclaimer: This post may contain affiliate links. If you make a purchase by clicking on an affiliate link, Nevue Fine Art Marketing may earn an affiliate commission at no additional cost to you. Affiliate relationships include, but are not limited to, Bluehost, Tailwind, Skimlinks, SareASale and StudioPress. To learn more visit Affiliate Link Disclosure Policy
For example, on your artist blog, you can have categories called "Art Gallery", "Art Techniques", "How to Buy Art", and "Policies".
You can showcase all of your art for sale under your "Art Gallery" category.
Blog posts that relate to your art techniques can be placed in the "Art Techniques" category and so on.
When people land on your Homepage they will be able to find the information they are interested in very easily.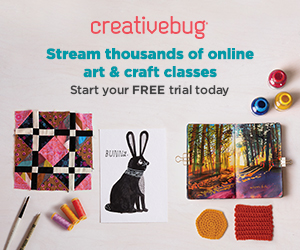 Painting Repeat Patterns by Hand: A Daily Practice by Cleo Papanikolas on Creativebug!
Tags are different and this is where most people start to get confused.
Tags are specific words that describe the content of a post, like red rose painting, white rose painting or pink rose painting.
Tags will make it easy for your readers to find similar content on your art blog.
The tags are generally at the bottom of a post.
Understanding WordPress Taxonomies
I am going to try to keep this short and to the point so I don't bore you and have you falling asleep on me.
Categories and tags are known as taxonomies.
Codex WordPress.org describes taxonomies as:
"In WordPress, a "taxonomy" is a grouping mechanism for some posts (or links or custom post types). The names for the different groupings in a taxonomy are called terms. Using groupings of animals as an example, we might call one group "birds", and another group "fish"."
The sole purpose of taxonomies is to improve the usability of your site by sorting out the content you publish.
Organizing Your Content Best Practices
Categories were designed for general groupings of your posts and are the table of contents for your art blog. They help to tell the visitor and search engines what your site has to offer.
Categories are hierarchical. These are also known as the parent categories and are displayed in the menu bar of a site.
Categories can also be broken down into sub-categories also known as child categories.
In the example above, "Blog" is the parent category and "Content Marketing", "Social Media Marketing", etc. are the child categories.
The reader will have the choice to see what the newest blog post is by clicking on the "Blog" category or they will have the option to find a specific post from a child category.
You will want to take some time to decide on what categories you would like to have on your art blog.
Be strategic and plan. Think about your vision and goals and create categories that will cater to them.
One common mistake I see many new bloggers do is they do not plan. They just create categories for any and everything. In time the blog becomes a mess and difficult for the visitors to navigate throughout the site.
If you do not know how to create categories, visit my WordPress Basics course.
Organizing Tags
The main goal for tags is to make it easy for your reader to find similar content. This will have your readers stay on your site longer which will help you to rank higher in the search engines.
The best way to go about this is to generate a list of about twenty words that will best describe your content. Any post you create can be tagged with one or more of the words that best describe your content.
For example, if you create a review post for oil paints you could use paints, supplies, oil paints, etc. as your tags. Any new posts that relate to these "keywords" can also be tagged with them. In time you will have a list of content your readers can view that relate to a particular subject.
Conclusion:
Taking some time to plan ahead will help you to optimize your art blog for your readers and search engines. WordPress categories and tags are powerful tools that will help you to separate yourself from your competitors.
You might also be interested in:
How My Blog on Art Marketing Reached 25,000 Monthly Views 
28 Day Blogging Challenge for Visual Artists
Are you ready to start building an online presence?
Available on Amazon or Download your copy today.
The Productive Artist How to Live Your Dreams
The right mindset and time management skills are essential for any business. These topics are often not talked about but are key elements for your success. You will learn how to have a winning mindset and time management skills necessary for operating a successful art business.
Available at Amazon or Download your copy today.
Get More Done in Less Time The Part-time Artist
Proven strategies that will help you to get more work done in less time so you can sell more art and earn more money.
Available at Amazon or Download your copy today.
Did you enjoy this article? Don't forget to sign up for my free weekly newsletter.
You can also join me on:
Learn how to start, grow and monetize your online art business.
Art Business Planners