Are you fed up with putting your digital art out there and hearing crickets in return? Creating artwork takes a lot of time and effort, not to mention the emotional investment that goes into each piece. But what if you could turn your passion into a profitable art business? This article explores why your digital art isn't selling and provides actionable steps to fix it. Whether you're a seasoned artist or just starting, these strategies will help you take your sales to the next level. So grab your stylus, and let's get started so you can start selling art online.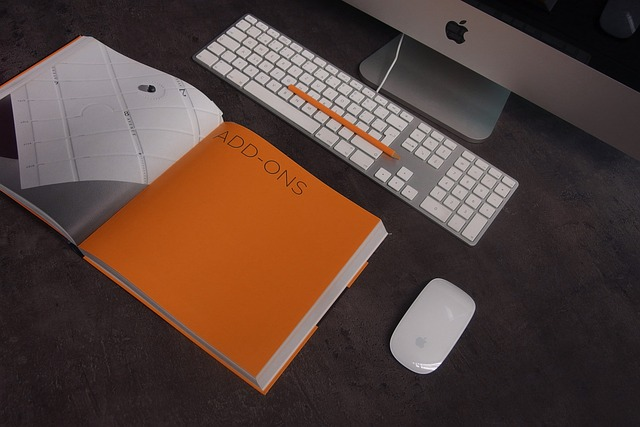 Disclaimer: This post may contain affiliate links. If you make a purchase by clicking on an affiliate link, Nevue Fine Art Marketing may earn an affiliate commission at no additional cost to you. Affiliate relationships include, but are not limited to, Bluehost, Tailwind, Skimlinks, SareASale and StudioPress. To learn more visit Affiliate Link Disclosure Policy
Your Niche is Too Broad (or Non-Existent)
One of the reasons why your digital art might not be selling is that your niche is too broad or non-existent. It's natural to want to appeal to a broad audience, but sometimes this can work against you. You risk diluting your brand and message by trying to cater to everyone. On the other hand, if you don't have a clear niche, potential buyers may struggle to understand what makes your artwork unique and worth purchasing.
This is where focusing on a specific niche comes in. You can establish yourself as an expert in that area by honing in on a particular style, theme, or subject matter. This makes it easier for you to target the right audience and for them to find you. It also gives you a clear direction for your artwork and makes it more cohesive.
But how do you find your niche? Start by looking at your body of work and identifying any unique themes or styles. What are you passionate about? What do you enjoy creating the most? From there, you can narrow your focus and experiment with different approaches. It may take some trial and error, but the more you refine your niche, the easier it will be to attract the right buyers.
However, when you start selling digital art, you must discover what digital art prints people are interested in purchasing. You might have the best art online, but if nobody knows you have an online store or they are not interested in your digital art products, you will be wasting your time creating art that will not sell.
Selling art online is a numbers game. It would help if you found a marketable niche, and you have to get your art in front of the right people. This means researching what works in the art world and experimenting with different types of artwork.
Your Art Isn't High-Quality Enough
Creating a niche for your digital art is essential, but it's not enough if your art lacks quality. While having a specific focus can help attract the right buyers, your work needs to be of a high caliber to keep them coming back. It's crucial to consider the technical aspects of your craft, such as color theory, composition, and line work. Ensure that your art is visually appealing and cohesive with your chosen theme. Invest in high-quality tools and software to help you achieve professional-grade results.
Take time to study the work of other successful digital artists who sell digital art online, and don't be afraid to seek feedback from peers or professionals in the industry. Continuously refine your skills and techniques to improve the quality of your art. The better your work, the more likely you attract and retain loyal customers.
You're Not Marketing Your Art Effectively
Even with high-quality digital art, you may struggle to make sales. The truth is that marketing plays a crucial role in selling your work. It's not enough to post your art on social media or online marketplaces and hope for the best. You need to promote your work and build your brand actively on the online marketplace.
To effectively sell art online, start by identifying your target audience. Who are they? What are their interests and needs? Once you know who they are, you can tailor your marketing efforts to reach them. This may include creating engaging social media posts, reaching out to relevant influencers, and participating in online communities where your target audience is active.
Another critical aspect of effective marketing is creating a solid brand identity. This includes not only your artwork but also your messaging, tone, and overall aesthetic. Consistency is critical – ensure your branding is cohesive across all your online channels, from your website to your social media profiles.
Ultimately, your marketing efforts should be aimed at building relationships with your potential customers. Engage with them, respond to their comments and messages, and offer value beyond just your artwork. By fostering a loyal following, you'll be more likely to make sales and succeed as a digital artist.,
Your Pricing is Off
When selling digital downloads, pricing is a crucial factor that can make or break your art sales. Setting the right price for your work is about finding a balance between attracting buyers and earning a fair profit.
If your prices are too high, potential customers may be turned off and look for more affordable options. On the other hand, if your prices are too low, buyers may perceive your artwork as low-quality or of little value.
Researching the market and seeing what similar artists charge for their work is essential. Consider factors like the size of your art, the time and effort you put into creating it, and additional costs like printing or shipping if you offer a tangible digital art print. 
Soe artists offer multiple price points, such as affordable prints alongside original, higher-priced pieces. This can attract more buyers and help you build a loyal following.
Ultimately, pricing is about finding the sweet spot that works for your art and your audience. You can optimize your prices and increase your sales by experimenting with different pricing strategies and taking customer feedback. ,
You're Not Building Your Brand
To succeed as a digital artist, your work must be accompanied by a strong brand that resonates with your audience. Building your brand involves developing a clear understanding of your artistic style, your values, and your unique voice. It requires consistency in your messaging, visual identity, and customer interactions.
Having a robust online presence is critical for building your brand. This means creating a website that showcases your work in a visually appealing manner and is easy to navigate. You should also be active on social media platforms such as Instagram, Twitter, and Facebook, where you can engage with your audience and share your latest creations.
Another key aspect of building your brand is connecting with your audience. This means understanding their needs and preferences and tailoring your art and messaging to meet those needs. You can achieve this by engaging with your customers directly, posting surveys or polls on social media, and asking for feedback on your work.
Building your brand allows you to differentiate yourself from other digital artists and create a loyal following. This can ultimately lead to more sales and greater success in the digital art world.,
In conclusion, selling digital art can be challenging, but it's not impossible. To increase your sales, you must focus on your niche, improve the quality of your art, refine your marketing strategies, price your work appropriately, and build your brand. As an artist, connecting with your audience and engaging with them is essential. Put in the effort and persistence, and turn your digital art into a fulfilling and profitable endeavor. Remember, you have the potential to create art that inspires and moves people, so don't give up on your dream of sharing your creations with the world.
Related Posts:
Why Your Art Isn't Selling And How To Fix It
Niche Marketing Strategy For Artists
How To Sell Limited Edition Art Prints