In today's digital world, small businesses that lack a strong online presence risk being left behind by their competitors. This is especially true for the art industry, where buyers and collectors increasingly turn to digital channels to discover and purchase artwork.
As an art business owner, you must establish why a digital presence is important. The robust digital footprint will allow you to reach new audiences, build credibility and trust, and maximize your marketing efforts.
In this post, we'll explore the benefits of building a solid online brand for your art business and provide actionable tips to help you succeed.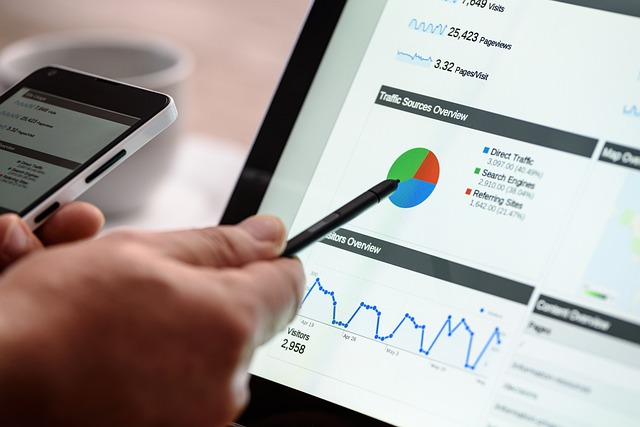 Disclaimer: This post may contain affiliate links. If you make a purchase by clicking on an affiliate link, Nevue Fine Art Marketing may earn an affiliate commission at no additional cost to you. Affiliate relationships include, but are not limited to, Bluehost, Tailwind, Skimlinks, SareASale and StudioPress. To learn more visit Affiliate Link Disclosure Policy
Increase Your Reach and Visibility
One of the primary benefits of establishing a solid online presence for your art business is the ability to increase your reach and visibility. By leveraging various digital channels for legitimate business, such as social media, email marketing, and search engine optimization (SEO), you can improve your chances of getting discovered by potential customers and art enthusiasts.
For instance, social media platforms like Instagram and Facebook offer an excellent opportunity for artists to showcase their work and have local businesses reach a wider audience. Regularly posting high-quality images and engaging with your followers can build a loyal fan base and attract new customers.
Tips For Building A Social Media Presence
Use High-Quality Images
When posting images of your work on social media, it's essential to use high-quality photos. This means using photos that are well-lit and in focus and accurately represent your work's colors and details. Avoid using low-quality photos or filters that can distort the appearance of your work.
Write Engaging Captions
In addition to using high-quality images, writing engaging captions for your posts is essential. Your captions should be exciting and informative and should give viewers a sense of what your work is all about. Avoid writing long, boring captions that no one will want to read.
Use Hashtags
Hashtags are a great way to reach new audiences on social media. When posting about your work, use relevant hashtags so that people interested in what you do can find your posts. Try to use a mix of popular and niche hashtags, and don't use too many hashtags in each post, or your caption will start to look cluttered.
Promote Your Events
If you're planning any events related to your art (e.g., exhibitions, workshops, etc.), promote them on social media. Create event listings on sites like Eventbrite, and share them on your social media accounts with links back to the listing. You can also create promotional graphics for your events and share them on social media.
Create Promotional Graphics
Promotional graphics are a great way to get people excited about your events or products (e.g., prints, calendars, etc.). You can create promotional graphics using free tools like Canva or PicMonkey or hire a graphic designer to make them for you. Once you have completed your promotional graphics, share them on all your social media accounts with links to where people can purchase them.
Interact With Other Users
Finally, don't forget to interact with other users on social media! Like and comment on other users' posts, and follow accounts that interest you (and are relevant to your art). The more you interact with others, the more likely they are to interact with you – which can help you attract new followers and grow your online following
Email Marketing
Like promoting your art business online and on social media channels, email marketing can help you stay top of mind with your loyal customers and drive repeat purchases.
CakeMail makes it easy to communicate with your target audience. They offer a variety of features, such as automated campaigns, list segmentation, and analytics, so you can personalize your messages and track the success of each campaign.
Tips For Creating Newsletters Art Collectors Will Open
Keep it short and sweet
The first tip for creating a newsletter that art collectors will open is to keep it short and sweet. No one wants to read a long, drawn-out newsletter – they want something they can quickly scan and get the necessary information. So, make sure your newsletter is concise and to the point.
Use strong headlines
Another important tip for creating a newsletter that art collectors will open is to use strong headlines. Your headline should be attention-grabbing and make the reader want to learn more about what you have to say. Avoid using generic or boring headlines, as they will likely result in your newsletter being ignored.
Use images sparingly
While images are essential for making your newsletter visually appealing, you should use them sparingly. Too many images can make your newsletter look cluttered and can be overwhelming for the reader. Instead, focus on using a few high-quality images that complement your text.
Personalize your content
When you're writing your newsletter, make sure to personalize your content. Address your readers by name and write as if speaking directly to them. This will help create a connection with the reader and make them more likely to read through your entire newsletter.
Offer valuable content
If you want art collectors to open and read your newsletters, you must offer them valuable content. This could include information about upcoming exhibitions, new artists you represent, or tips on collecting art. Whatever other business information you have in your newsletter, make sure it interests your target audience.
Use an engaging layout
The layout of your newsletter is also important in determining whether or not it will be opened and read by art collectors. Ensure your layout is easy on the eyes and includes plenty of white space so the reader isn't overwhelmed by too much text. Also, be sure to use fonts that are easy to read – no one wants to strain their eyes trying to decipher tiny text!
Proofread carefully
Before you send out your newsletter, proofread it carefully for any typos or grammatical errors. Nothing will turn off a reader more than seeing mistakes in a professional publication, so take the time to ensure everything is correct before hitting "send"!
Add Links To Your Social Media Pages
Finally, make sure to include links to your social media pages in the footer of your newsletter. This will allow readers to follow you on their favorite channels and stay up-to-date with your latest activities. It's also a great way to drive traffic to your website or store!
Following these simple tips, you can create newsletters that art collectors will open and read. Don't be afraid to experiment with different layouts, content topics, and promotional strategies until you find something that works for your audience. With the right approach, you can build a loyal fanbase of art collectors!
Search Engin Optimization
Moreover, optimizing your website and content for search engines can also help you rank higher in search results and attract more traffic to your site. This, in turn, can increase your chances of generating leads and conversions.
SEO Tips For Art Websites
Optimize Your Site for Search Engines
One of the most important things you can do to improve your site's SEO is to ensure it is optimized for search engines. This means that you should ensure that your site's code is clean and well-organized and that your site's content is relevant and keyword-rich.
Build Links
One of search engines' most critical ranking factors is the number and quality of links pointing to your site. Links are essentially votes from other websites; the more votes you have, the higher your site will rank. There are several ways to build links, such as directory submissions, article marketing, social media, and blog commenting.
Create Quality Content
Another important SEO tip is to create quality content. Content will keep people coming back to your site, so it's essential to ensure that it is informative, well-written, and keyword-rich. In addition to creating great content, you should also update it regularly. A good rule of thumb is to add new content at least once a week.
Promote Your Site
Once you have optimized your site and created quality content, you must promote your site to attract visitors. There are several ways to promote your site: online directories, pay-per-click advertising, social media marketing, and email marketing.
Monitor Your Progress
Finally, monitoring your progress is important to ensure your SEO efforts are paying off. You can track your website's traffic statistics and monitor your position on search engine results pages (SERPs). If you do not see the desired results, don't be afraid to adjust your strategy accordingly.
Build Credibility and Trust
Building credibility and trust online is essential to your success as an artist. The internet has revolutionized the way we connect, and being able to showcase your art to a global audience is a tremendous opportunity.
However, with the rise of digital scams and fake news, people have become more skeptical of online reviews and cautious when browsing the internet. As an artist, it's crucial to build your online presence in a way that establishes your credibility and trustworthiness. By doing so, you can attract more customers and ensure that your existing fans keep returning for more.
Building a positive reputation takes time, effort, and consistent engagement with your online community. But the rewards are worth it, as a strong online presence can help propel your career to new heights. In short, investing in building credibility and trust through increase online presence is not an option but a necessity for today's artists.
Sell More Art Online
In today's digital age, having a strong online presence is essential for artists to promote and sell their work to a wider audience. By establishing a digital presence, artists can showcase their brand online to potential buyers without being limited by geographical boundaries.
They can also use other online advertising channels like Instagram and Facebook to build a dedicated following and create targeted marketing campaigns to reach new customers.
In addition, online art marketplaces provide exposure to a vast network of collectors and buyers seeking artwork.
By leveraging the power of digital media, artists can significantly increase their visibility, build brand awareness, effectively expand their reach, and ultimately sell more of their art to current and potential customers. For serious artists looking to make a name for themselves in the competitive art world, having a strong web presence and a robust digital presence is a must.
Maximize Your Marketing Efforts
Building a strong online presence is a key component of successful marketing for artists in today's digital age. A strong digital footprint can help artists maximize their marketing efforts by ensuring their work is visible to a broader audience, thus increasing the likelihood of generating interest and sales.
With a strong digital footprint, artists can showcase their online business across multiple platforms, such as social media, their own websites, blogs, and online marketplaces. By creating and maintaining a consistent online presence, artists can establish themselves as credible professionals and build strong relationships with potential clients, collaborators, and fans. Furthermore, a strong digital footprint enables artists to track and analyze their marketing efforts, making it easier to identify and replicate successful strategies and avoid unsuccessful ones. A strong digital footprint is essential for artists looking to succeed in a highly competitive and rapidly evolving industry.
Stay Ahead of the Competition
Finally, staying ahead of the competition is important to build a successful art career. Art is a competitive industry, and artists must constantly strive to find unique ways to stand out.
You can do this by keeping up with current trends in the art world, engaging with your audience on social media, staying active on online platforms, and cultivating strong relationships with galleries and other art professionals in local business.
You can also stay ahead of the competition by utilizing SEO techniques to improve your website's visibility on search engines. This includes optimizing your website for keywords, creating quality content, and building links from other sites. By taking advantage of these strategies, you can ensure that your site ranks higher in search engine results pages, which will, in turn, help you reach more potential customers. With the right strategies, you can ensure that your work is seen by the people who matter most.
Conclusion:
In order to succeed in the art world, artists must have a strong digital presence. This includes optimizing their website for SEO with keywords and quality content, building credibility and trust through engagement with an online community, leveraging social media marketing campaigns to reach new customers, utilizing online marketplaces to expand reach, monitoring the progress of their efforts, and staying ahead of the competition by keeping up with current trends. By taking advantage of all these strategies together, artists can increase visibility on search engine results pages, leading to increased sales opportunities. With the right tools, you can ensure that your work is seen by those who matter most.
Related Posts:
Art Marketing 101 (Build a Strong Foundation)
Art Marketing Plan – How to Make a Presence Online
Writing a Newsletter Basics For Artists Selling Art
5 Ways Artists Can Make A Presence On Instagram
How To Sell Drawings Online By Building A Strong Online Presence