Are you an artist struggling to gain recognition and sell your own work online? Building a robust online presence is crucial for achieving success as an artist in today's digital age. However, with so many available options, choosing the right artwork platform to showcase and sell your art can be overwhelming. Look no further than Art Storefronts – the comprehensive platform that offers everything you need to take your online presence to the next level. In this article, we'll explore the key features of Art Storefronts and explain why you can't afford to ignore this powerful tool in your art business. From e-commerce capabilities to marketing tools and SEO optimization, we'll provide a roadmap for artists looking to expand their fan base and increase their sales. Plus, with video marketing workshops and a Co-Pilot program, Art Storefronts offers unparalleled support for artists looking to sell art online. Don't miss out on this opportunity to elevate your art business – sign up for Art Storefronts today.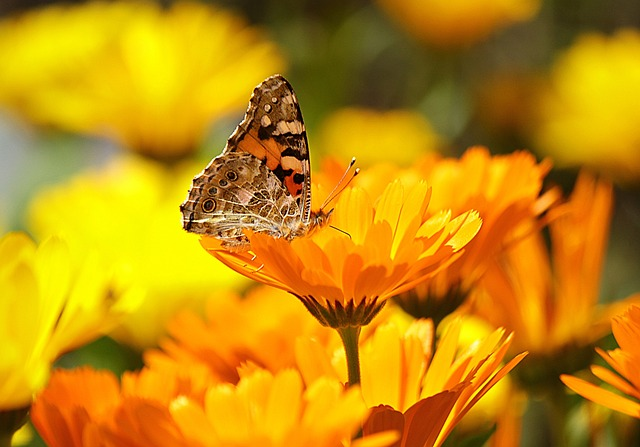 Disclaimer: This post may contain affiliate links. If you make a purchase by clicking on an affiliate link, Nevue Fine Art Marketing may earn an affiliate commission at no additional cost to you. Affiliate relationships include, but are not limited to, Bluehost, Tailwind, Skimlinks, SareASale and StudioPress. To learn more visit Affiliate Link Disclosure Policy
Selling Art Is A Business
Whether you want to have an online store or sell art prints at a local show, selling art is a business. With Art Storefronts, you can easily create an online store to showcase and sell your work. You'll be able to upload and manage unlimited images of your artwork, customize product details like pricing, and offer various payment options for customers. Plus, you'll get access to a library of up-to-date marketing strategies that will increase your online sales.
E-commerce Platform
One of the standout features of Art Storefronts is its robust e-commerce platform. Art lovers expect a seamless online shopping experience in today's world, and Art Storefronts delivers just that. With easy-to-use tools and customization options, artists can create a visually stunning online gallery that reflects their unique style and brand. The platform handles all the technical details of selling online, from payment processing to shipping and fulfillment, so artists can focus on what they do best – creating art.
Independent artists also have the option to sell original artwork and limited-edition art prints to increase online sales
But Art Storefronts doesn't just offer a basic e-commerce platform. It goes above and beyond with features like abandoned cart recovery, which sends personalized emails to customers who have left items in their cart, encouraging them to complete their purchase. And with built-in analytics, artists can track their sales and customer behavior to make data-driven decisions for their online business.
Customizable Templates
Art Storefronts understands that artists need to have visually stunning websites to display their creative work, and brand. But not all artists are tech-savvy or have the resources to hire a developer to create a custom website. This is why Art Storefronts offers customizable templates that allow artists to develop their own unique websites with ease. These templates are designed to be user-friendly and require no coding or special skills. They come with pre-built pages, layouts, and designs that artists can customize to match their unique style and brand.
The templates are not only visually appealing, but they are also functional and optimized for conversion. They are designed to sell art in mind and come with built-in features such as call-to-action buttons, image galleries, and easy navigation. Artists can further customize their websites by uploading their own images and logos, changing colors and fonts, and adding their own content.
With Art Storefronts' customizable templates, artists can have a professional website up and running in no time without breaking the bank. And with the ability to track sales and art buyers' behavior, artists can make data-driven decisions for their business, ensuring maximum profitability.
Have A Tech Team Build Your Own Website
You can build your own portfolio site with templates or have a team develop your site for you. All you have to do is upload artwork, and they will create an online platform to attract potential buyers.
Art Storefronts knows that you need to sell more than original art to succeed as an artist. You also need to sell products to reach a broad audience.
Different price points, from high-priced original art to reasonably priced items like tote bags, iPhone cases, and mugs, are the only way to grow a fan base.
Art Storefronts also have a print-on-demand service, so you can do just that, sell print-on-demand products without doing extra work so you can focus on keeping your creative juices flowing.
Marketing Tools
In addition to providing a professional website for artists, Art Storefronts also offers a range of marketing tools to help artists promote their work and drive traffic to their websites. With features like email marketing, social media platform integration, and the ability to create limited edition prints, artists can effectively market their work and reach new audiences. These tools are essential in today's digital landscape, where social media and email marketing have become powerful channels for artists to connect with collectors and fans alike.
Built-in SEO
With features like email marketing and social media integration, artists can effectively promote their work and connect with collectors and fans. However, even the best marketing efforts won't make a difference if your website isn't optimized for search engines. This is where Art Storefronts' built-in SEO features come into play.
These features are designed to help artists improve their website's search engine rankings and attract more visitors. Art Storefronts ensures that search engines quickly index artists' websites by implementing best practices like meta tags, alt tags, and XML sitemaps. This helps improve their visibility online and bring more traffic to their site.
But SEO is an ongoing process, and Art Storefronts recognizes this. That's why they offer regular updates and improvements to their SEO features to keep up with the ever-changing landscape of search engine algorithms. By staying on top of changes and implementing best practices, artists can ensure their website is continuously optimized for maximum visibility and traffic.
Mobile Optimization
In addition to offering top-of-the-line SEO features, Art Storefronts also recognizes the importance of mobile optimization in today's digital landscape. With more and more people accessing websites on their mobile devices, artists must ensure their websites are optimized for mobile viewing.
Art Storefronts' mobile optimization features are designed to make it easy for artists to create a website that looks great and functions smoothly on any device. From responsive design to mobile-friendly navigation, Art Storefronts makes it simple for artists to create a website optimized for mobile viewing.
Marketing Calendar
To effectively market your art, it's important to have a clear and strategic plan in place, and that's where a marketing calendar comes into play. Having a marketing calendar helps you stay on track and ensure that you're consistently promoting your art to reach the right audience at the right time. With a well-planned calendar, you can map out your promotional activities, identify important dates like art fairs and exhibitions, and schedule social media and email marketing campaigns ahead of time.
Art Storefronts understands the importance of marketing and have designed our platform to help you manage your marketing efforts. They offer various marketing tools, such as email marketing, social media integrations, and SEO optimization, to help you reach your target audience. Their platform also provides detailed analytics so you can track the effectiveness of your marketing campaigns and make informed decisions moving forward.
Art Storefronts regularly hosts video marketing workshops to help artists learn the best practices for video marketing. These workshops cover topics like video creation and editing, choosing the right online platforms to share your videos, and how to make your videos stand out in a crowded market. By attending these workshops, artists can gain valuable knowledge and skills to help them effectively market their art.
In addition, they provide a marketing calendar for you to follow every day. There is no more guessing when making a social media presence. Follow the daily plans on all social media platforms and watch your following grow.
Co-Pilot
In addition to the various marketing tools and resources Art Storefronts provides, another feature sets this platform apart from the rest- Co-Pilot.
Co-Pilot provides you with a personal marketing assistant to do all of the marketing for you, including posting on your social media site and sending emails. Instead of playing the social media game, you can focus on creating more art to sell.
In today's crowded market, having a co-pilot by your side can make all the difference in the success of your art business and creative community. Don't ignore the benefits and opportunities that Art Storefronts and Co-Pilot can offer you as an artist.
Conclusion:
In a world where digital presence can make or break a career, artists cannot afford to ignore Art Storefronts. Their all-encompassing e-commerce platform, customizable templates, and marketing tools provide the perfect avenue to showcase and sell your art to a broader global audience. Don't miss out on the opportunity to expand your fan base and increase your sales. Take the leap and sign up for Art Storefronts today. As the saying goes, "art is not what you see, but what you make others see." Let Art Storefronts help you make your art seen by the world.
Related Posts:
6 Starving Artist Myths To Ignore
Optimize Your Facebook Page For Art Sales
5 Tools To Help You Build A Successful Online Art Business
How Artists Can Save Time Marketing Art Online With Canva