Selling art to millennials can be a tricky task. With an ever-changing market, it's essential to understand the unique characteristics of this generation and tailor your approach accordingly. Did you know that 88% of millennials purchased artwork last year? Yet, this same group is most likely hesitant about buying art online. In this article, we'll explore how to create an emotional connection with your millennial art, leverage social media marketing, collaborate with influencers, offer personalized experiences, and provide affordable options to reach the millennial market. Buckle up and prepare to take your art sales to the next level!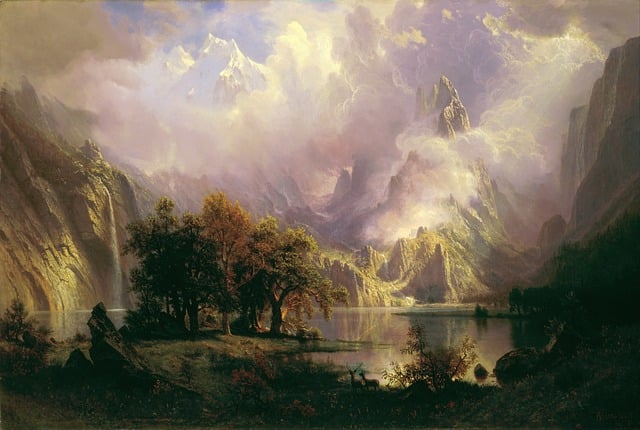 Disclaimer: This post may contain affiliate links. If you make a purchase by clicking on an affiliate link, Nevue Fine Art Marketing may earn an affiliate commission at no additional cost to you. Affiliate relationships include, but are not limited to, Bluehost, Tailwind, Skimlinks, SareASale and StudioPress. To learn more visit Affiliate Link Disclosure Policy
Understanding the Characteristics of Millennials
To effectively sell artwork to millennials, it's crucial to understand their unique characteristics. This generation tends to value experiences over possessions and seeks authenticity and personal connections in their purchases. Therefore, creating an emotional connection with your artwork is essential to reach millennial art buyers successfully.
Creating an Emotional Connection with Your Artwork
When selling artwork to millennials, it's not just about providing something pretty to look at. To truly resonate with this generation, you must create an emotional connection with your artwork. This involves showcasing the story behind your pieces, highlighting the unique qualities that make them stand out, and emphasizing their personal significance.
By doing so, you'll be able to tap into millennials' desire for authenticity and meaningful experiences. Rather than simply viewing your artwork as decorative items, they'll see them as investments in something that speaks to their values and aspirations. This emotional connection can be the key to winning over millennial buyers and establishing long-lasting relationships with them.
Of course, creating an emotional connection with your artwork is no easy feat. It requires a deep understanding of your target audience and a thoughtful approach to marketing and promotion. That's where social media can come in handy. By leveraging the power of platforms like Instagram and TikTok, you can share your artwork with a broader audience and create engaging content that tells the story behind your pieces.
Leveraging Social Media Marketing
Social media marketing lets you connect with your target audience and communicate the story behind your artwork. With Instagram and TikTok, you can showcase your artwork visually appealingly and create a loyal millennial following. Posting your artwork alone may not be sufficient to engage your audience and drive online sales. It's crucial to engage with your followers by responding to comments, hosting Q&A's, and providing behind-the-scenes glimpses into your creative process. It would help if you did more than all other emerging new artists striving to enter the art world. It takes thought and planning to connect with young collectors and stand out from the crowd.
But how do you expand your reach beyond your current following? One strategy is collaborating with influencers with a similar aesthetic and target audience. By partnering with these individuals, you can tap into their established fan base and introduce your artwork to a broader audience. In the next section, we'll dive into the benefits of collaborating with influencers and discover how to select the right partner for your brand.,
Collaborating with Influencers
One effective way to reach a wider audience and showcase your artwork to more millennials is by collaborating with influencers. This will help expand your reach and introduce your artwork to individuals who may not have discovered it otherwise. Influencers who share a similar style, aesthetic and target audience can be powerful allies in promoting your brand and driving sales.
But how do you select the right influencer to collaborate with? Researching and finding someone who aligns with your values and aesthetics is essential. Look for influencers with an engaged following and a history of promoting similar brands. Don't just focus on the number of followers they have; instead, look at the quality of engagement and the authenticity of their content.
When you partner with an influencer, giving them creative control and allowing them to showcase your artwork naturally and authentically to their brand is essential. This will help ensure that their followers and millennial collectors see your artwork in a way that resonates with them. Working together allows you to create a powerful marketing campaign that introduces your brand to a broader audience with a passion for collecting art.
Offering Personalized Experiences
One way to differentiate yourself as a millennial artist is by offering personalized experiences to your customers. This includes everything from customized framing options to personal consultations on incorporating your artwork into their decor. By providing these personalized touches, you show your customers that you care about their needs and tastes.
For example, you could offer a virtual consultation where you provide personalized recommendations based on a customer's room layout and color scheme. Or, consider partnering with a local framing shop to offer custom framing options that complement your artwork perfectly.
Providing these unique experiences creates a unique and personal connection with your customers. They're more likely to feel invested in your art and become repeat buyers.
If you want to build a business online, you need a professional artist website that offers prints of your painting on various papers, metal, acrylic, and merchandise. The best solution is to have Art Storefronts build a website that attracts art collectors and inspires them to purchase your contemporary pop art.
Providing Affordable Options
One of the biggest challenges in selling Millennial artwork is making it accessible for buyers who may not have a large budget. Millennials are known to be financially cautious and prioritize experiences over material possessions. Thus, offering affordable options is crucial to selling art to this demographic.
One way to provide affordable options is to offer smaller prints or reproductions of your artwork. This allows buyers to taste your work without breaking the bank. Additionally, offering payment plans or financing options can make larger purchases more attainable for those on a tighter budget.
Another strategy is creating more affordable styles and pieces for the Millennial market. This could mean incorporating more inexpensive materials or simplifying the design process. Doing so can expand your customer base and appeal to a broader range of buyers.
Providing affordable options not only makes your art more accessible and appealing to a larger audience but it also shows that you understand the needs and preferences of your target market. By doing so, you establish trust and build relationships with your customers.
In conclusion, selling millennial artwork requires a different approach than traditional sales tactics. Understanding this new generation who's unique characteristics, creating an emotional connection, leveraging social media and influencers, offering personalized experiences, and providing affordable options are crucial to success. You can stand out in the competitive art industry by tailoring your approach to align with millennials' preferences and values.
Related Posts:
How Artists Can Build Customer Loyalty
How to Use Facebook to Build Relationships with Art Collectors
The Benefits of Selling Art Prints
Tips For Getting Your Art Into a Gallery
7 Social Media Marketing Tips and Tricks for Artists