Have you been thinking about selling your artwork? Why sell art online? One reason is that you will have an opportunity to reach a larger audience.
In this post, you will discover why you should sell art online and how to get started.
Why Sell Art Online And How To Start
More and more people are purchasing products online. If you find this hard to believe, take a glance at what Amazon is selling. You will see everything from beauty supplies to pharmaceuticals.
Why sell art online?
We are seeing a change in how people shop.
Not too long ago the malls would be a popular place for both window shoppers and people purchasing products.
Today we are seeing malls across the country closing down.
Why sell art online?
Because shopping online is becoming the norm.
Online Art Sales
According to Chris Grant-Peterkin
"The internet offers the visual art market great potential for growth and change. Currently, online sales make up just 1.6% of total global sales, but this is set to change. In the past couple of years millions of dollars have been invested in online sales platforms. In 2013 Artspace received $8.5m (£5.2m) of investment, Paddle8 received $6m (£3.6m) of investment – backers included Damien Hirst and Jay Jopling – and Amazon Art was launched."
I have seen this change happen right before my eyes. I started selling art online in the early 2000s.
At that time I didn't know what to expect but within two short years, I was making a fulltime income selling my art online.
Why sell art online?
There are even more opportunities for artists to make a decent income selling art online today than there was even five years ago.
Artists also have a variety of ways to supplement their income online as well. For example, many artists are generating extra revenue by creating videos, tutoring, commissions, selling prints, blogging, eBooks, courses etc.
The possibilities for you to generate an income selling art online and other jobs relating to art is a reality. You just have to think about what you would like to do and get started.
How To Get Started Selling Art Online
Here is a check-off list to help you get started selling your artwork online.
Find a platform to showcase and sell your art.
Create and promote your art brand.
Start a blog.
Build an email list.
Join social media networks.
Start a Pinterest Account.
Stay organized.
Assess your progress.
Stay consistent with your efforts.
Online Art Gallery
Before you can sell your art online you will have to have a place where you can people see your work and have a way to make a purchase.
There are several options available for you:
Build a website with WordPress.
WordPress Courses:
If you are new to selling online you might want to consider starting an Etsy shop. Etsy makes selling art easy and affordable.
Auction your artwork on eBay.
I know I am aging myself saying this but eBay is how I got started. There were not many options available 15 years ago.
After selling on eBay for about a year I had a website built for me to sell my artwork. Today you can easily create a website with WordPress.
Sell art on a Third-Party site.
Third-Part Websites make it easy for artists just starting out.
Sell Art Online Free – 7 Popular Third-Party Sites for Artists
Should You Sell Art On Third Party Websites?
Here is a post with some of the more popular sites for the selling artist, 15 Places to Sell Art Online.
Create And Promote Your Art Brand
With so many people and businesses producing and publishing content online every day it is easy to get lost in the crowd.
Take some time to build a brand that people will remember and talk about.
A brand is more than the colors used for a logo.
Your brand is personal because you are branding yourself as an artist. It is your vision, your beliefs, your mission, and how you communicate with others online and offline.
Your brand is what will separate you from all of the other artists selling art online.
From day one you will want to take some time to share your story via blog posts, social media updates, and newsletters. If you want to be noticed you have to put yourself out there every day.
Here are few posts to get you started: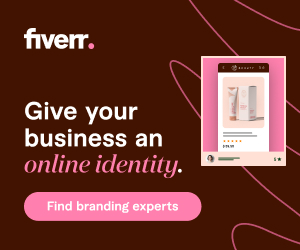 Disclaimer: This post may contain affiliate links. If you make a purchase by clicking on an affiliate link, Nevue Fine Art Marketing may earn an affiliate commission at no additional cost to you. Affiliate relationships include, but are not limited to, Bluehost, Tailwind, Skimlinks, SareASale and StudioPress. To learn more visit Affiliate Link Disclosure Policy
Building a Brand that Attracts Art Collectors
By Dave Nevue
This workbook is designed to lay the basic foundations of your artist brand and will be a reference tool for your art business in the future.
Contents:
What is Your Why?
What Are Your Brand Specifics
How to Write a Slogan
Your Mission Statement
Brand's Unique Voice and Personality
Finding Your Target Audience
It is Time to Create
Goals
Download today –  Create an Artist Brand Workbook
Start An Artist Blog
Have you heard the term, "Content Marketing"?
Content marketing has been around since the early1700s and maybe even before that.
According to Joe Pulizzi:
"1732 – Benjamin Franklin first publishes the yearly Poor Richard's Almanack. The goal is to promote his printing business.

1801 – Bookstore Librairie Galignani employs creative content strategies to grow its business, including opening a reading room and printing a newspaper that featured articles from influential authors and books.

1861 – Samuel Wagner launches American Bee Journal, a magazine that is still being published.

1867 – Hartford Steam Boiler Inspection and Insurance Company debuts The Locomotive, which is now said to be the oldest company magazine continuously published under the same name in the United States.

1882 – The Edison Electric Lighting Company Bulletin spreads the word about the benefits of electric lighting."
For more inspiration visit, The History of Content Marketing.
Developing a content marketing strategy is more important today than ever before.
People are not going to just stumble on your site. You have to let people know you are an artist selling art online. This is done by publishing blog posts on a consistent schedule.
Related Posts:
Congratulations on taking this blogging challenge. By taking this challenge, I know that you are serious about building an online art business.
There is a lot of information in this book that will help you to build a successful artist blog. In time, you will see an increase in traffic to your blog and online art gallery.
If you can stay consistent with your content marketing strategy, you will see a constant increase in your traffic which will lead to more sales.
This eBook consists of 28 assignments. Some tasks might take longer than a day for you to complete and that is ok as long as you finish the project.
When you have finished every assignment, start from the beginning again.
This book will be a reference guide and your content marketing plan for as long as you have your online art business.
Start your 28 Day Blogging Challenge for Visual Artists today.
Build An Email List
Most successful artists and online businesses owners will say that their email list is their most valuable asset.
Why?
Because the people on your email list are your target audience. They are the group of people who trust you enough to give you their personal email address. These are the people who are interested in learning more about your new artwork and upcoming events.
Start building your email list today. It is never too early to start.
Related Posts:
Best Places to Add an Email Opt-in on Your WordPress Blog
7 Email Services for the Artist Selling Art Online
Join Social Media Networks
Social media is a great way for you to build brand awareness, build relationships and keep your followers up-to-date with what is going on.
There are many social media networks you can choose from, however, your audience will not be on all of them. You will want to take some time to find out what social media sites your audience is on so you do not waste your time marketing to the wrong people.
It is a good idea to only work on one or two social media sites during your career. There are just not enough hours in the day to be productive on more than that.
Related Posts:
Start A Pinterest Account
The next step is to create a Pinterest Business Account. When I finally decided to start a Pinterest account, I saw my traffic increase by over 300%.
I highly recommend Pinterest to all of the artists I am coaching. If you have not set up a Pinterest Business account yet, you might want to consider doing so.
Related Posts:
How to Sell on Pinterest Tips for Artists
How to See if Your Art Posts are Being Pinned on Pinterest
Stay Organized
The last thing I would like to recommend is to develop a plan, stay organized, assess your progress and stay consistent with your efforts.
Selling art online takes a lot of work. You will have to treat it like a job if you would like to see your art sell online.
I have developed this strategy over the years that have saved me a lot of time and effort. I know that it will work well for you also.
Conclusion:
Why sell art online? 
Because it will cost you barely anything to get started and maintain and you can sell your art to people around the world.
Why sell art online?
There are over 4 billion active internet users worldwide.
Why sell art online?
Because there are people who would love to have your art displayed in their home.
You might also be interested in:
28 Day Blogging Challenge for Visual Artists
Are you ready to start building an online presence?
Available on Amazon or Download your copy today.
The Productive Artist How to Live Your Dreams
The right mindset and time management skills are essential for any business. These topics are often not talked about but are key elements for your success. You will learn how to have a winning mindset and time management skills necessary for operating a successful art business.
Available at Amazon or Download your copy today.
Get More Done in Less Time The Part-time Artist
Proven strategies that will help you to get more work done in less time so you can sell more art and earn more money.
Available at Amazon or Download your copy today.
Did you enjoy this article? Don't forget to sign up for my free weekly newsletter.
You can also join me on:
Learn how to start, grow and monetize your online art business.
Art Business Planners