Are you an artist struggling to sell your work? You're not alone. Marketing your art to the right audience can be challenging, but one tool has proven to be the ultimate solution: Instagram for artists. The visually-driven platform offers a range of features that allow artists to showcase their work, connect with potential buyers, and ultimately increase sales. In this article, we'll dive deep into how artists can leverage Instagram to boost their art sales, from creating a standout profile to using hashtags effectively and collaborating with other artists and influencers. Get ready to take your art career to the next level with Instagram.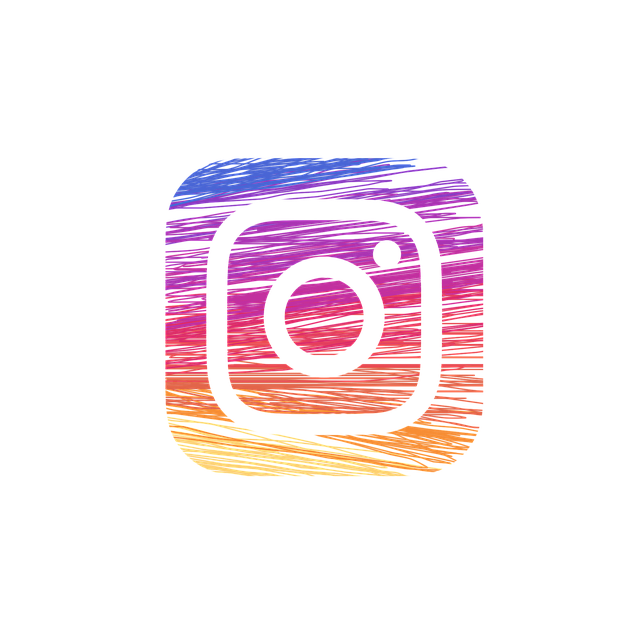 Disclaimer: This post may contain affiliate links. If you make a purchase by clicking on an affiliate link, Nevue Fine Art Marketing may earn an affiliate commission at no additional cost to you. Affiliate relationships include, but are not limited to, Bluehost, Tailwind, Skimlinks, SareASale and StudioPress. To learn more visit Affiliate Link Disclosure Policy
Picking A Niche For Your Instagram Account
One of the keys to success on Instagram is to choose a niche for your account. This is especially important for artists, as it helps to define your style and attract a specific audience interested in your work. Your niche could be anything from abstract expressionism to landscape photography. Consider what sets your art apart and what type of people would appreciate it the most. Once you've identified your niche, use it to guide the type of content you post and the hashtags you use. This will help you attract the right followers and increase your chances of making sales.
How To Pick Your Niche
Finding the right niche for your art can be tricky, so here are a few tips to help you pick the perfect one:
1. Define Your Unique Selling Point: What sets your artwork apart from other artists? Is it the use of vibrant colors or unique subject matter? Figure out what makes you stand out and use this to attract a specific audience.
2. Think About Your Audience: Who do you want to target with your art? Are they young adults interested in modern art, or will you appeal more to middle-aged collectors of antique artwork? Knowing your audience can help you decide which niche best suits them.
3. Analyze Your Competitors: Look at other artists in your chosen niche and compare their content to yours. Check out the type of hashtags they use, the types of captions, and how often they post to get an idea of what works best for that particular market.
Choose An Instagram Username
Choosing an Instagram username for your Instagram art account is essential in creating your online identity as an artist. Your username should reflect your niche, be memorable, and not already taken by another artist or business. Choosing a username that is easy to remember and unique is essential, as your online brand identity will attract Instagram followers. Once you've picked your username, it's time to optimize your profile to make it more appealing to potential buyers.
Optimizing Your Instagram Profile
To make the most of your Instagram profile for increased art sales, you need to optimize it. It's not enough to post regularly; you also need to make it easy for potential buyers to find you and navigate your profile. Start with choosing an Instagram username that reflects your niche and is easy to remember, then move on to the next step: optimizing your profile.
First, choose a profile picture that represents your art and is recognizable. Next, write a bio that tells potential buyers what you do and what they can expect from your Instagram account. Use relevant hashtags to make your profile more discoverable, and include a link to your website, art page, or online Etsy shop. Finally, keep your profile consistent with your brand identity using a cohesive aesthetic and tone.
Optimizing your profile makes it easier for potential buyers to find and engage with your content and purchase. However, it's not just about the profile; the content is just as important. To learn how to photograph your artwork for Instagram, keep reading.
How To Photograph Your Artwork For Instagram
When selling art on Instagram, the content you share is critical. Your photos should be visually stunning and capture the essence of your artwork. Here are a few tips to help you photograph your artwork for Instagram:
First, make sure you have good lighting. Natural light is best, so take photos near a window during the day. Avoid using flash, as it can distort the colors of your artwork.
Next, choose a neutral background that won't distract from your artwork. A simple white or light-colored wall works well, or you can use a solid-colored poster board or backdrop.
When taking your photos, ensure your artwork is centered and focused. If photographing a flat piece, ensure it's not warped or distorted. Try different angles to capture its complete form if photographing a three-dimensional piece.
Once you've taken your photos, edit them with photo editing tools like Adobe Photoshop before posting. You can adjust the brightness and contrast, crop out any distracting elements, and add filters to enhance the colors. Canva is another tool you can use for basic photo editing.
Following these tips, you can create beautiful photos that showcase your artwork and attract potential buyers. And, with Instagram's visual focus, your content will stand out among the competition.
To take your Instagram strategy to the next level, consider leveraging Instagram Stories to engage with your followers in more creative ways.
Leveraging Instagram Stories
One of the best ways to keep your followers engaged and interested in your artwork is by using Stories. This feature allows you to share short, brief content that disappears after 24 hours with your followers.
Instagram Stories can be a great way to showcase your creative process, give a behind-the-scenes look at your studio or workspace, and offer exclusive sneak peeks at upcoming works. You can also use this feature to highlight specific pieces of artwork or promotions that you're currently running. Stories also work for short videos of your artwork, with captions to explain the work and its meaning.
To make your Stories even more engaging, consider using features like polls, questions, and stickers to encourage interaction and feedback from your followers. This can help you better understand what your audience is looking for regarding content and art.
By leveraging Instagram Stories, you can create a more dynamic and authentic presence on the platform, which can ultimately help increase your art sales. Plus, adding links to your Stories allows you to drive traffic to your website or online store, making purchasing easier for potential buyers.
How To Add Links To Instagram Stories
Adding links to your Instagram Stories is simple. First, ensure you have a verified account with over 10,000 followers or a business account, as this feature is only available for those accounts. Once verified, open the Story Camera and create your content. Then, click on the chain icon in the top right corner and add the link you want to share.
With the link added, you can now share your Story with your followers and direct them to your website or store for even more opportunities to purchase.
Once you've mastered the art of Stories, it's time to take your strategy one step further by using hashtags effectively.
Using Hashtags Effectively
Using hashtags effectively is a crucial component of your Instagram strategy to increase audience engagement on your Instagram feed and increase art sales. Using relevant and targeted hashtags lets you connect with potential buyers interested in your style and subject matter. It's essential to research the hashtags fellow artists and art collectors use and to use a mix of broad and niche hashtags to increase the visibility of your posts.
Another effective strategy is to create branded hashtags you consistently use in your posts. This helps establish your brand and encourages your followers and customers to share their photos using your branded hashtag, giving you even more exposure.
In addition to using hashtags, collaborating with other artists and influencers can also help to increase your reach on Instagram. By partnering with artists whose work complements yours, you can cross-promote each other's art to your respective followings, exposing your art products to a broader audience. This can also apply to collaborating with social media influencers with a large following that aligns with your target audience.
How To Find The Best Hashtags With Tailwind
Finding the best hashtags for your art can be a daunting task. To help take out some of the guesswork, consider using Tailwind's Hashtag Tool. This feature lets you discover high-performing hashtags tailored to your art and industry. It also provides insights into each hashtag's popularity, so you can determine which hashtags are most likely to generate the highest engagement. With Tailwind, you can save your favorite hashtags, making it easier and faster to use for future posts.
By creating an effective Instagram presence and implementing these strategies, you'll be able to increase art sales by connecting with potential customers on the platform. From leveraging Instagram Stories to researching and implementing relevant hashtags, you can create a more engaging presence for your art on the platform. Ultimately, this will increase your artwork's sales and help you gain even more recognition in the art world.
By mastering the art of Stories, using hashtags effectively, and collaborating with other artists and influencers, you can create a powerful marketing strategy that will help you increase your art sales on Instagram.
Collaborating with Other Artists and Influencers
There is strength in numbers, and collaborating with fellow artists and influencers can be valuable in expanding your reach on Instagram. By partnering with those whose work complements yours, you can cross-promote each other's art to a larger audience. This could mean appearing in each other's posts or Stories or hosting joint giveaways or contests to engage your followers.
Don't limit yourself to just collaborating with other artists, though. Social media influencers with a large following that aligns with your target audience can also help increase your visibility on Instagram. By partnering with them, you can tap into their established following and potentially attract new followers who may be interested in your art.
Of course, collaborating should be done authentically and with intention. Seek out artists and influencers whose work and values align with yours. This will not only ensure that your partnership feels genuine to your followers, but it will also help you create a strong network of like-minded individuals. Becoming part of an art community can help you build a thriving art business.
By incorporating collaborations into your Instagram marketing strategy, you can tap into new audiences and increase your reach on the platform. And by combining these efforts with the effective use of hashtags and engaging Stories, you can create a powerful presence on Instagram that will help you increase your art sales.
Posting regularly is also crucial to keeping your audience engaged, which we'll discuss in the next section.,
Posting Regularly to Keep Your Audience Engaged
Consistency is key when it comes to building a solid presence on Instagram. Posting regularly gives your audience a reason to keep returning to your page, and it helps establish trust and reliability.
But how often should you post art content, and is there any other content you should use for Instagram posts? There's no one-size-fits-all answer, but as a general rule, you should aim to dispatch at least once daily. This keeps your Instagram page fresh and ensures that your content regularly appears in your followers' feeds.
Of course, it's essential to balance quantity with quality. Don't post just for the sake of posting; make sure each piece of content is well-crafted and aligns with your overall brand aesthetic.
If you're struggling to develop ideas for content, try mixing up your posting schedule with various formats. Share photos of your artwork, behind-the-scenes shots of your creative process, a video post, and even personal stories to give your followers a glimpse into your life as an artist. You can even share a blog post you have recently published.
Remember, the goal is to keep your audience engaged and interested in your work. By posting regularly and diversifying your content, you'll be well on increasing your art sales on Instagram.
Study Your Instagram Analytics
Finally, it would be best to look at your analytics to understand what content resonates the most with your audience and which posts have successfully driven sales.
Your analytics can help inform future decisions on what to post and when and give you insight into how you can improve your strategy. By studying your Instagram analytics, you can identify which content has successfully driven engagement and conversions.
For instance, if an Instagram post or Instagram story receives many comments or likes, it likely resonates with your followers. This could indicate what content they're interested in and the topics they want to see more of.
In the same way, if you notice that a particular product or artwork is being shared and liked by your followers, it may be worth creating more content around this topic to drive further sales.
By regularly tracking your analytics, you can make informed decisions on improving your strategy and increasing your art sales. Studying previous posts should be part of your overall Instagram marketing strategy.
Conclusion:
In a crowded market, artists often struggle to showcase their work in a way that effectively resonates with their target audience. Fortunately, Instagram provides an ideal platform for increasing art sales by offering a range of features to showcase your work, connect with potential buyers, and build your brand. By following these Instagram tips outlined in this article, including optimizing your profile, photographing your work effectively, and using hashtags wisely, you can increase your art sales on Instagram. It's time to take action and tap into the power of this platform to sell more of your art. Remember, Instagram is the ultimate tool for increasing art sales. So what are you waiting for? Start leveraging its power today!
Related Posts:
Instagram Marketing For Artists – Build A Following
5 Instagram Strategies That Will Help You Sell More Art
How To Get More Followers As An Artist On Instagram
How To Use Instagram To Promote Your Art
How To Sell Art On Instagram Best Strategies