Are you an artist or crafter looking for new places to sell your handmade crafts? It can be tough to figure out where to sell handmade items locally, but don't worry—we're here to help.
This blog post will give tips on finding local shops to sell your handmade products, introducing yourself to shop owners, pricing your crafts for selling, and promoting the products you're selling at local stores so you can build a thriving craft business.
By the time you're finished reading, you'll have all the information you need to find places to sell stuff online locally and how to sell handmade products locally to build your craft business.
Disclaimer: This post may contain affiliate links. If you make a purchase by clicking on an affiliate link, Nevue Fine Art Marketing may earn an affiliate commission at no additional cost to you. Affiliate relationships include, but are not limited to, Bluehost, Tailwind, Skimlinks, SareASale and StudioPress. To learn more visit Affiliate Link Disclosure Policy
How To Find Local Craft Consignment Shops
The best way to find craft consignment shops near you is by searching online. A quick Google search for "craft consignment near me" or "handmade craft consignment shops near me" will bring up a list of places to sell handmade crafts that might be a good fit for your products.
Once you have a list of potential stores, it's time to research to see if they are a good fit for your products.
Some factors to consider when looking for craft stores to sell your products:
Are the store's customers the right demographic for my product?
Is the store well-lit and organized?
Do they have a variety of price points?
Do they sell similar products?
To determine if a store is a good fit for your products, look at their website or catalog and see if they carry art and craft items for sale that are similar to your products. Also, visit the store to see how the products are displayed.
If the store is a good fit for your crafts, put the shop's name, address, and contact number on a spreadsheet.
Once you have a list of all the potential stores you are interested in. It is time to reach out to the owners.
Related Post – The Pros And Cons Of Selling Handmade Products In Consignment Stores
How To Contact Local Stores About Selling Your Crafts
The best way to contact a store about selling your crafts is to call them or go into the store and speak with the owner or manager.
When you call the store, please introduce yourself and explain that you are an artist or crafter interested in consigning your handmade products with them.
If you can visit the store in person, look around and introduce yourself to the owner or manager. Let them know you're interested in consigning your handmade items with their store and ask if you can set up a time for a meeting.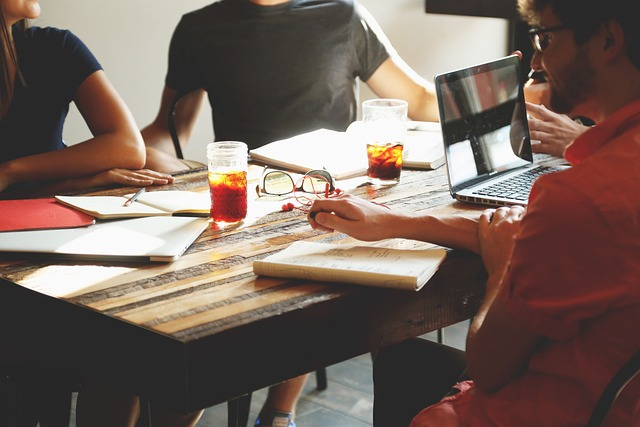 What To Bring To A Meeting
Business cards with a link to your own website
Portfolio of your handmade crafts
Price list
Samples of your work
At the meeting, be prepared to talk about your work, what kind of products you make, how often you create new pieces, and what the price range is for your products.
The store owner or manager will also have questions for you, so be prepared to answer questions about your work, what materials you use, how you create your pieces, and how often you create new products. Be prepared so you can make a consignment relationship with the owner. Remember, they are busy, so keep things short and stick to the point of the meeting.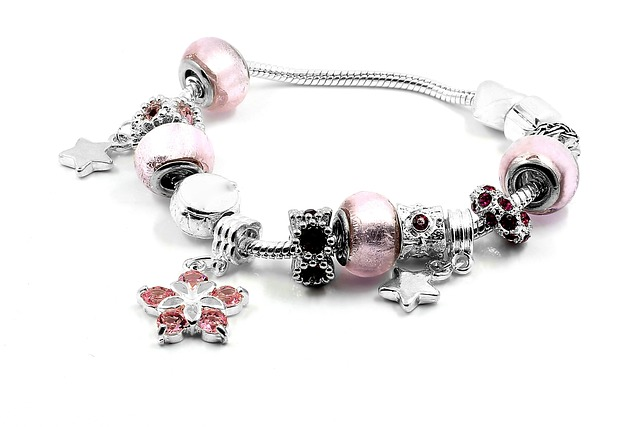 Popular Craft Items To Sell
Handmade items have become increasingly popular in recent years with the rise of online marketplaces such as Etsy.
Related Posts:
22 Creative Things To Sell On Etsy
10 Easy Things To Make And Sell
So what types of crafts make good potential sellers?
One option is handmade jewelry, beaded necklaces, or crocheted earrings. Another popular choice is blankets and other home decor items like throw pillows or wall hangings. Customized t-shirts and hand-painted mugs also make for hot sellers.
However, the biggest key to success in the craft-selling business is finding your niche – offering unique and high-quality handmade items that stand out from the crowd.
Related Post – Most Profitable Crafts To Make
Pricing Your Crafts For Selling At Craft Consignment Stores
The next step is to price your handmade crafts for sale. When you're pricing your products, there are a few things to keep in mind:
The product's retail price should be 2.5-3 times wholesale.
The wholesale price is the cost of the materials and labor to create the product.
For example, if it costs you $10 in materials and takes 2 hours to make a product, your wholesale price would be $20 ($10 + $10).
To calculate the retail price, multiply the wholesale price by 2.5-3. In this example, the retail price would be $50-60 ($20 x 2.5-3).
The other thing to remember when pricing your handmade products is that most stores will take a percentage of the sale, typically 20-60%.
For example, if you price a product at $100 and the store takes 50%, you would receive $50 when the product is sold.
The store owner or manager will let you know their consignment fee before you agree to sell your products in their store.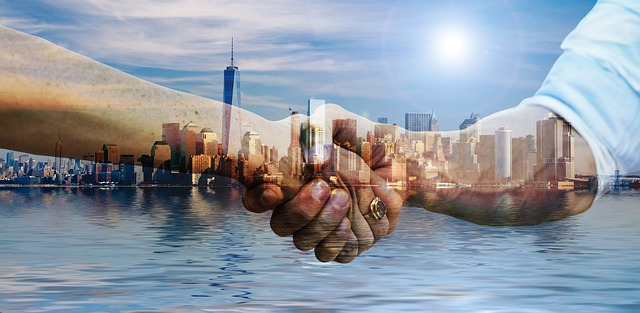 Finalize The Consignment Agreement
Before agreeing to sell your handmade goods at a consignment shop, take the time to read and understand the consignment agreement. This document will spell out the terms of your relationship with the store, including how long your products will be on display, how much commission the store will take, how much retail space you have for your products, and what happens if your products are sold.
It is essential to ensure that you are comfortable with all the terms of the agreement before signing it. Once you have read and understood the agreement, you can then move forward with confidence, knowing that you and the store are clear on the terms of your consignment arrangement.
Promoting Your Products Being Sold In Local Stores
If you're selling handmade crafts at local gift shops, there are a few things you can do to promote your products.
Clearly label your products with your name and contact information. Customers will be more likely to buy from you again if they're satisfied with their purchase.
Give each shop a flyer or business card to display near your handmade crafts. This will make it easy for customers to find your contact information if they're interested in buying more of your crafts.
Promoting them on social media and in newsletters is a great way to get the word out about your products. When creating posts or articles about your handmade crafts, be sure to include pictures and descriptions that highlight the craftsmanship and uniqueness of your work. Also include the address and contact information for local gift shops that sell your products.
In addition, consider sending out a newsletter that features your products in a local gift shop.
Selling Crafts From Home
Are you a crafter looking for new ways to sell your handmade products? One option is to sell from the comfort of your own home. This can mean hosting a craft fair in your yard or having an open house event.
It's important to remember that running a successful handmade business requires dedication and hard work, so be prepared to put in the effort to make sales. However, selling crafts from home can also provide the freedom and flexibility to run your business on your own terms.
Selling Handcrafted Items Online
You build a reputation as a reliable and skilled crafter when you sell handmade products locally. People who see your work in person are more likely to trust that your online store is legitimate and that the products are high quality. In addition, selling locally helps to generate word-of-mouth marketing, which can be essential for driving traffic to your online store. If people enjoy your products and tell their friends about them, those friends will be more likely to visit your website and make a purchase.
Selling handmade products locally can also help to build relationships with other small businesses and craftspeople. These connections can lead to opportunities to sell your products through other channels, such as pop-up shops or craft fairs. By selling handmade products locally, you can create a strong foundation for success in selling online.
How To Sell Crafts Online
With the rise of platforms like Etsy and Instagram, selling crafts online has never been easier. If you're considering selling your handmade goods online, here are a few tips to get you started.
First, decide what kinds of handmade items you want to sell. Are you a painter? A potter? A sketcher? Do you sell a combination of handmade and vintage items? Knowing what medium you'll work in will help you choose the right platform for selling your goods.
Platforms Crafters Can Use To Sell Crafts Online
1. Etsy
Etsy is an online marketplace that specializes in selling handmade and vintage items. Etsy is an excellent platform for crafters as it has a large audience of potential buyers. Additionally, Etsy offers a wide range of tools and resources to help sellers promote and manage their businesses.
2. Amazon Handmade
Amazon Handmade is a section of the popular online retailer Amazon that focuses on selling handmade items. Crafters can sell their items on Amazon Handmade without paying any listing fees. However, Amazon does charge a referral fee and a per-transaction fee for each sale that is made.
3. Folksy
Folksy is a UK-based online marketplace that specializes in selling handmade goods. Folksy charges sellers a monthly subscription fee as well as a per-transaction fee for each sale that is made. However, Folksy does offer several features and resources that can help crafters to promote and manage their businesses effectively.
Once you've chosen your platform, it's time to start creating product listings. When writing descriptions, be sure to focus on the unique features of your items – what sets them apart from mass-produced goods? Use high-quality photos to show off your work, and don't be afraid to price your items competitively. Remember, customers are looking for unique, well-made products – so if you can offer that, you're sure to find success selling handmade goods online.
Art And Craft Selling Websites
Selling artwork and handmade crafts online can be an excellent way for artists and crafters to share their creations with a broader audience. However, choosing the right platform for selling your products can be challenging. Some of the best websites for selling art and crafts include Etsy, Folksy, and Amazon Handmade. Each site offers affordable options for setting up an online shop and tools like price negotiation and inventory management. They also have built-in communities where shoppers can discover new sellers and items.
Another option worth considering is setting up your own independent website or blog, allowing you complete control over branding and sales processes. Ultimately, choosing a platform that fits your individual needs as a seller is essential. You can find the perfect fit for your craft business venture with some research.
Where To Sell Craft Supplies Online
If you're a crafter, you probably accumulated a stash of supplies over the years. And if you're like most crafters, you probably also have more supplies than you could ever use in one lifetime. So what do you do with all those extra craft supplies? You could donate them to a local school or community center. Or you could try to sell unused craft supplies online.
There are several online marketplaces where you can sell your craft supplies. Etsy is a popular option for selling handmade goods and has a section for vintage and supplies. eBay is another option, although it may be better suited for selling vintage items rather than new supplies.
If you decide to sell your craft supplies online, be sure to take good photos and write clear concise descriptions. You'll also want to set reasonable prices that reflect the condition of the items and the current market value of similar items. With a little effort, you should be able to find buyers for even your most esoteric craft supplies.
How To Promote A Handmade Business Online
Connecting with your audience and building relationships is vital when marketing homemade crafts online.
Start by creating a solid social media presence and engaging with potential customers regularly. Share photos and stories from your workshop, highlight the unique features of your products, and offer coupon codes and discounts to encourage people to buy from you.
It's also essential to have a well-designed website that showcases your work in the best light possible. Ensure high-quality photos, detailed product descriptions, and clear ordering information.
Don't forget to spread the word offline as well! Hosting workshops, participating in local craft shows, and giving talks at community events are great ways to get people interested in your business.
By connecting with your audience online and offline, you'll be sure to find success promoting your handmade business.
Marketing Homemade Crafts Online
Crafting can be a fun and therapeutic hobby, but it can also be a great way to make some extra money. If you're thinking about marketing your homemade crafts online, you should keep a few things in mind. First, taking high-quality photos that accurately depict your product is essential. Potential customers will want to see what they're getting before they make a purchase, so make sure your images are clear and well-lit.
It would be best if you also took the time to write detailed and accurate descriptions of your products, highlighting any unique features or customization options.
Finally, remember to set realistic prices for your items. Be sure to factor in the cost of materials and the time it takes to create each piece.
How Do I Sell Online Locally
When it comes to selling things locally, online marketplaces can be a great option.
One popular choice is Craigslist, which allows users to post listings in their area without any fees. Another option is Facebook Marketplace, where users can easily browse items for sale within their own community and connect with sellers through the platform.
For more niche items, sites like Nextdoor or a local buy/sell/trade Facebook group can also be helpful resources.
Best Local Craft Fairs To Sell At
If you're a crafter or artist looking to sell your wares, you might wonder where the best local craft fairs are. Unfortunately, there's no easy answer – every city and town is different, and what works in one place might not work in another.
However, a few general tips can help you find the best fairs for your needs.
First, try to find fairs that are specifically geared towards handmade goods. These tend to attract a more discerning audience interested in supporting local artists.
Second, try to find fairs with a good mix of different types of vendors. This will help to create a more well-rounded event that will be more attractive to potential customers.
Finally, don't be afraid to ask around – your fellow crafters and artists will likely have some great insights about which local craft fairs are worth checking out.
By following these tips, you should be able to find some great local craft fairs to sell at.
Conclusion:
Selling handmade crafts locally is a great way to get started in the world of entrepreneurship! By following the tips in this blog post, you'll be on your way to finding local shops to sell at, introducing yourself professionally to shop owners, pricing your crafts competitively, and promoting your products effectively.
Related Posts:
How To Sell Art Prints To Stores
4 Reasons Why You Should Have An Artist Blog
Best Places To Sell Crafts Online
How To Get A Stall At A Craft Fair