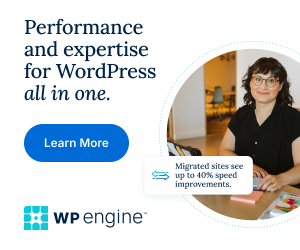 Disclaimer: This post may contain affiliate links. If you make a purchase by clicking on an affiliate link, Nevue Fine Art Marketing may earn an affiliate commission at no additional cost to you. Affiliate relationships include, but are not limited to, Bluehost, Tailwind, Skimlinks, SareASale and StudioPress. To learn more visit Affiliate Link Disclosure Policy
Where To Print Prints From Etsy
You have just purchased a digital download from your favorite Etsy shop.
Now you will have to decide on what photo paper, card stock, paper size you will want for your printable art.
The other thing you will have to decide is where to print prints from Etsy.
This printing guide will explain your printing options as well as what to look for when purchasing digital downloads.
How To Download Prints From Etsy
You will have to download your Etsy digital art print on your PC before you can print the artwork.
If You Have An Etsy Account:
After your purchase payment was confirmed, you will see a View Your Files link. This is where you can view and download all of the files associated with your order.
You will also receive an email with a download notification.
If You Don't Have An Etsy Account:
You will receive an email with a link to download your purchase after your payment cleared.
To save your digital file on your PC, Open the download by clicking it > Right-Click on the image > Click Save As > save to a destination of your choice.
Where Can I Print Digital Art
After you have purchased and downloaded your digital art from Etsy, you will want to print the art so you can display it on your walls.
There are four printing options available for printing digital art prints.
1. Local printing shop – for the highest quality print, a local printing service will be your best option. The costs per print with most likely be higher when using a local printing shop for your Etsy art, but if you are displaying the art print on your wall, you might want to invest in a high-quality giclee print.
For more information about giclee prints visit:
Save the digital image as a PDF and Jpeg on a USB drive before going to your local printing shop.
There are some questions you will want to ask before you decide on purchasing a print from your local printing store.
What you should ask:
What is the best paper?
Can you match the colors exactly?
What size print can you make?
Will the print fade overtime?
What are the costs?
Can I see an example before making a purchase?
Most employees at a local shop are very knowledgeable about giclee prints and would be more than happy to help you pick the best option for your art print.
2. Online printing shop – In my opinion, online printing services are the next best option for quality prints.
The main difference between local printing services and an online printing site is that you will not be able to talk to someone face to face.
You will have to know what the best option is before making an online purchase.
The positive side of using an online printing service is that the prices are relatively low, and you will receive a high-quality print.
Most online printing sites make it easy to have your prints printed.
All you have to do is decide on what paper and size you would like, upload your digital image, and complete your order.
Top Online Printing Services For Fine Art:
3. Office supply stores – Another option is to have your prints printed from an office supply store.
The quality of the prints will not be as good as from the services listed above, but the copies will be are more affordable.
You will need to save your digital image on a USB drive if you are purchasing a print from an office supply store.
There you will have the option of the size and desired paper.
Popular Office Stores That Offer Printing:
Some of the sores listed above also provide online printing.
4. At home – The last option is to print your Etsy prints at home. The quality of prints will not be as good as using home printers, but it will be the most cost-efficient.
There are high-quality home printers you can invest in, but if you are looking to print a few prints of your favorite Etsy art, you might be better off visiting your local printing shop.
For more information about home printers visit, Five Best Printers For Art Prints.
How To Print Large Prints From Etsy
There are a few things to consider before purchasing a downloadable digital print from Etsy.
Make sure that the seller provides information on the aspect ratio and print size.
Ratio – Print Size:
Here is a guide for the ratio to print size:
Ratio – 3:2
Print Size:
12×18
16×24
20×30
24×36
28×42
32×48
Ratio – 4:3
Print Size:
12×16
18×24
24×32
30×40
36×48
Ratio – 1:1
Print Size:
12×12
16×16
20×20
24×24
28×28
32×32
36×36
Ratio – 11:14
Print Size:
Recommended Digital Size For Printing
The other thing you will need to know is the digital size of the image. The seller should also include this information.
If you can not find the digital file size of the image, contact the seller before making a purchase.
The digital file size will determine the quality of the print for specific sizes.
Resolution/File Size Guide:
4" x 6" print – 640 x 480 pixels
5" x 7" print – 1024 x 768 pixels
8" x 10" print – 1536 x 1024 pixels
16" x 20" and 20" x 30" print – 1600 x1200 pixels
Best Paper For Art Prints
The last step before printing your Etsy digital download is to decide what paper you will want for your fine art prints.
Here are some things you will want to know about the different choices you have.
Paper types:
Alpha-Cellulose Papers – Common for fine art prints
Cotton Rag Papers – Textured paper that emulates the appearance of original artwork
RC Photo Papers – "resin Coated" paper
The paper weight:
The paper weight is measured in grams every square meter.
Heavier paper is recommended for larger prints because it will be easier to mount.
60-199gsm – Regular printing household printing paper
110-140gsm – The thickness of traditional poster paper
170-200gsm – Recommended for fine art prints
210-300gsm – Premium fine art paper
310-400gsm – Used for greeting cards
For more information about fine art paper, visit Choosing The Best Fine Art Paper For Your Print.
Final Thoughts about Where To Print Prints From Etsy
Purchaseing beautifal art work online is becomming more popular.
You can find any style of artwork you can imagine.
Most artists are offering original art and giclee reproduction prints.
You can even find artists selling digital art on Etsy which makes buying art more affordable.
Now that you know where to print prints from Etsy you can start looking for the best Etsy prints and start decorating your home with affordable art.
Would you like to learn how to build a blog that generated over $15,000 a month?
Debbie Gartner explains exactly how she created a blog that makes her six figures a year.
You Might Also Be Interested In:
Popular Art Marketing And Sales Tutorials
Below are some of the most famous art marketing courses that will grow your online art business:
Most Popular – How to Make a Living Selling What You Make by Megan Auman
Most Popular – Build a Successful Creative Blog by April Bowles-Olin
How to Build a Business While Learning Your Craft by Megan Auman
Pinterest Marketing for Makers & Designers by Megan Auman
You can also join me on:
Learn how to start, grow, and monetize your online art business.
Art Business Planners