Last Updated on
Are you excited about promoting your art on Pinterest? In a previous post, I talked about Pinterest board tips and what type of boards you should have that will attract your target audience. In this post, you will discover what you should pin to your artist Pinterest boards so your audience will keep coming back for more.
What You Should Pin To Your Artist Pinterest Boards
Disclaimer: Please note that some of the links on this post are affiliate links and will be clearly marked as so. I will earn a small commission when you purchase a product or service from an affiliate link at no extra cost to you which helps with the costs of operating Nevue Fine Art Marketing. I will only recommend products I have used, found helpful to my business and are companies I trust.
Selling art online has never been easier. You have all of the tools necessary to build brand awareness and reach people around the world.
The problem is knowing where to start and how to be the most productive with your time.
If you are not careful you can find yourself on multiple social media sites all day getting nothing done and even worse not generating sales.
Would you like to be productive with your online marketing strategy?
What I mean is would you like to spend less time online promoting your art while generating more art sales? I think that it is safe to say, most of us would answer yes to this question.
Before we start I would like to talk about a sure way you can become successful in selling your art online. The simple answer is developing a content marketing strategy (blogging) that will attract your target audience (people who are interested in your artistic style).
If you want to speed up the growth of your blog take the 28 Day Blogging Challenge for Visual artists.
The 28 Day Blogging Challenged has helped over a thousand artists like you.
After you have your blog up and running and a content marketing strategy in place you will want to learn how to increase blog traffic fast.
Pinterest does just that.
Start by creating a Pinterest Business Account and Pinterest boards.
The next step is to fill your boards with value so your audience keeps coming back for more.
How To Organize Pinterest Boards
Focusing on the title, description, and keywords will help to have your pins and boards discovered on Pinterest.
The question is how do you have people keep coming back to your Pinterest boards so you can boost blog traffic and sell artwork online?
Developing a Pinterest pinning strategy will help to keep you focused on what is important, your audience.
Your strategy should include pinning both your content and other content that supports your brand.
Pinterest Pinning Strategy
If you would like to grow your audience on Pinterest you better results by pinning to your boards daily.
Before you can start to develop a Pinterest Business Strategy and know what you should pin to your artist Pinterest boards you need to know the "WHY".
Why are you promoting your art business on Pinterest?
Would you like to:
Sell original art online
Sell art prints online
sell drawings online for money
Drive traffic to your artist blog
Drive traffic to your Art Website
The next step is to write out some goals that will help you to achieve your "WHY".
Related Resources:
How to Write Goals You Can Achieve Workbook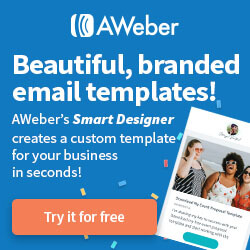 How to Write Goals Video Course
Artist Goal Planners in Light Blue
Artist Goal Planners in Light Pink
After you have documented your goals you will want to have a clear vision or your art brand.
I have created a workbook that will help you to create a unique brand that will separate you from all of the other artists selling art online.
Create an Artist Brand Workbook
Pinning Your Content
Like I have said earlier, it is important that you pin on Pinterest daily.
Every time you publish new content on your art blog, pin it to the board you created for your art blogs content.
If you need help on knowing what Pinterest boards you should have on your Pinterest Business account visit Pinterest Board Tips That Will Attract Your Target Audience.
To save time use Tailwind (affiliate link) to schedule the same post on the other applicable boards throughout the day.
Tailwind will take a couple of minutes to learn and will save you hours pinning each week.
Many artists ask me, "Is it ok to pin the same post on different boards?"
The answer is yes you can and Pinterest actually recommends people to pin content on more than one board.
After you have scheduled your pins to other boards, add your post to any Tailwind Tribes to help boost reach.
Experiment With Pinterest Images
Pinterest can become a free blog traffic generator as long as people are attracted to your image and click on your link.
Do not be afraid to experiment with different image style to discover what works best for your audience.
Giving people several options to get to the same post will boost blog traffic and help you to sell fine art online. So take the time to be creative with your images. You will be happy you did.
Related Posts:
How to Create Pinterest Images with Canva
How to Hide Pinterest Images in Blog Posts with Social Warfare
Curate Content
Like I have said, it is important to pin content every day. The problem most artists have is that they do not write 5 blog posts a day for their art blog.
How can you pin daily if you do not write daily?
The solution is to curate content that provides value to your audience.
Pinning quality content from reputable sites will not only help you to pin content daily but it also tells Pinterest you are a quality pinner.
What should you pin?
You should pin any content that you discover that supports your brand and goals.
Frequently visit your favorite art sites and pin content that will help your audience.
You can also pin content you find on your feed and Tailwind tribes.
Pinterest Marketing Courses:
Unlock the Power of Pinterest With Melanie Duncan (affiliate link)
Unlock the Power of Pinterest With Melanie Duncan (affiliate link)
Conclusion:
If you want to sell art online for free you will have to make an online presence.
Pinterest can help you to build brand awareness to a new audience and help you to increase website traffic fast.
What You Should Pin to Your Artist Pinterest Boards Overview:
How to Organize Pinterest Boards
Pinterest Pinning Strategy
Pinning Your Content
Experiment With Pinterest Images
Curate Content
You might also be interested in:
28 Day Blogging Challenge for Visual Artists
Are you ready to start building an online presence?
Available on Amazon or Download your copy today.
The Productive Artist How to Live Your Dreams
The right mindset and time management skills are essential for any business. These topics are often not talked about but are key elements for your success. You will learn how to have a winning mindset and time management skills necessary for operating a successful art business.
Available at Amazon or Download your copy today.
Get More Done in Less Time The Part-time Artist
Proven strategies that will help you to get more work done in less time so you can sell more art and earn more money.
Available at Amazon or Download your copy today.
Did you enjoy this article? Don't forget to sign up for my free weekly newsletter.
You can also join me on:
Learn how to start, grow and monetize your online art business.
The Complete Blogger Template Toolkit 
OVER 450+ Templates You Need to Quickly Create Stunning, Jump-Off-The-Screen Image to Grow Your Blog-- Without Having to Learn Design!