Art block is a common problem among artists and children. It can be hard to know where to turn when you're stuck in a creative rut and can't come up with anything new. Thankfully, there are ways to overcome art block and return to the creative flow.
Here are some tips and drawing challenges for what to draw when you have art block.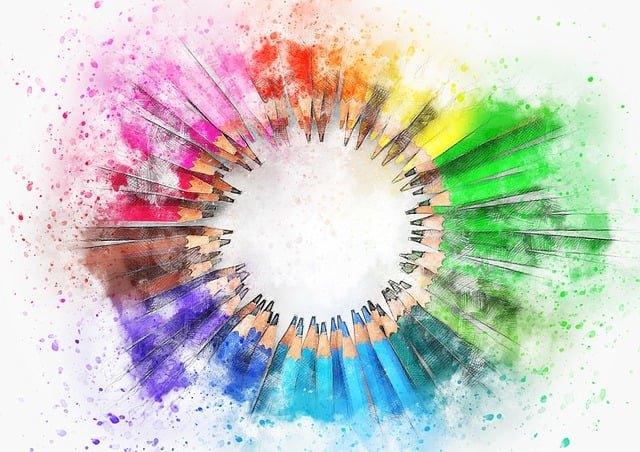 Disclaimer: This post may contain affiliate links. If you make a purchase by clicking on an affiliate link, Nevue Fine Art Marketing may earn an affiliate commission at no additional cost to you. Affiliate relationships include, but are not limited to, Bluehost, Tailwind, Skimlinks, SareASale and StudioPress. To learn more visit Affiliate Link Disclosure Policy
Is Art Block Real?
First and foremost, it's important to acknowledge that creative block is a real problem. Don't be discouraged if you are feeling stuck – take action instead. Remember, creativity isn't something that can necessarily be forced, but there are steps you can take to help get your creative juices flowing again so you can continue to create your own style of art.
Related Post – What Is Art Block
Draw What You Love
Sometimes the best way to get over the creative block and get inspired is to draw something you love. This can be anything from your favorite animal or plant to your favorite place or object. Creating artwork that brings you joy can help lift your mood and motivate you to start making art again. Think back to what began your drawing in the first place. Returning to what inspired you to create art will spark your creative engine and enhance your drawing skills and art style.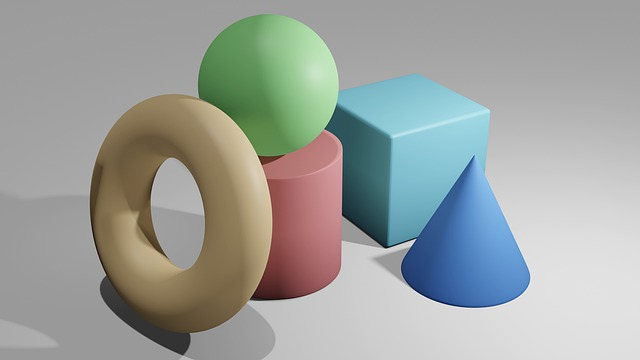 Draw A Subject That Comes Easy To You
If you're struggling with something to draw, why not start with something easy? Perhaps there is a particular style or subject matter that you excel at. If so, use this as an opportunity to let your skills shine. Drawing detailed compositions or entering art challenges takes a lot of energy and can be mentally and physically demanding. Why not give yourself a break and draw something that you enjoy? Take out your sketchbook and do a simple sketch of simple shapes or just doodle.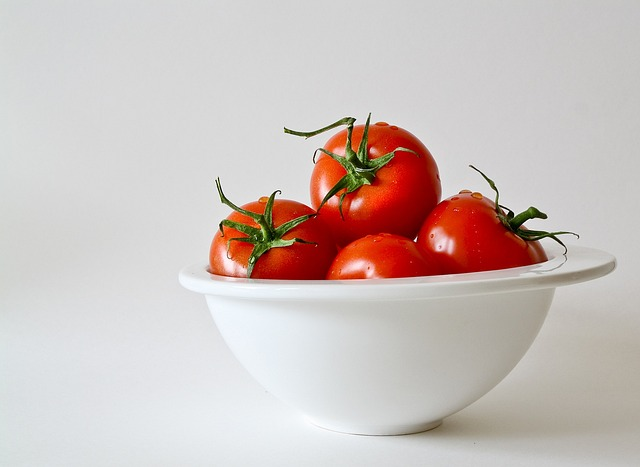 Draw From A Reference Photo
Sometimes, looking at other artwork or photographs can be a great way to get over the creative block and kick-start your creative process. There are so many incredible images to choose from – why not take some inspiration from them? Look for simple shapes, colors, and patterns that you find interesting and use them as a starting point for your own artwork. For example, if you are looking at a street scene, you might focus on the shadows and highlights or use specific color combinations as a basis for your painting.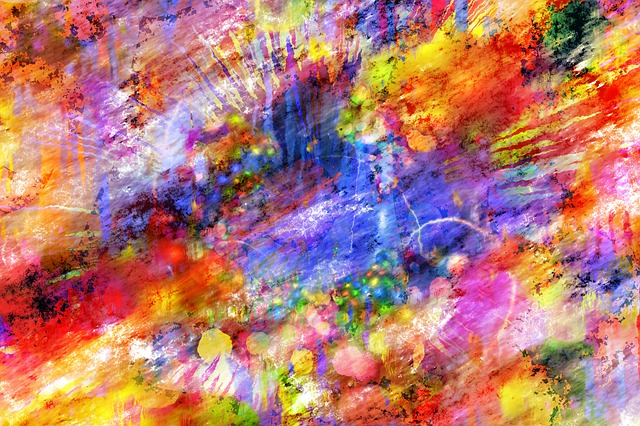 Draw Something Abstract
Abstract art is a great way to explore different ideas without worrying about being "correct" or realistic. Working in an abstract style can help free up your creativity and allow you to experiment with new techniques. The best way to start an abstract drawing is to pick a few colors, textures, and basic shapes you like and start playing with them. You never know where your creative journey will take you.
Draw For A Cause
Why not draw for a cause if you feel stuck or uninspired? So many amazing charities and organizations need small business owners to help spread awareness about their cause. By donating your artwork, you can help make a difference in the world and simultaneously give yourself a creative boost.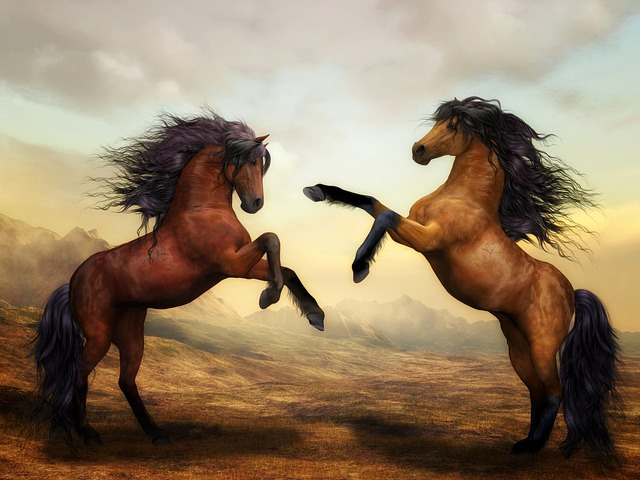 Focus On One Thing At A Time
Focusing on one thing at a time can be helpful when overwhelmed by all the possibilities and options. Break your artwork into smaller tasks and concentrate on completing each task before moving on to the next one. This will help ensure that your work progresses steadily and you don't become overwhelmed by everything you need to do. For example, if you are drawing a horse, start by sketching the basic outline, then focus on the details, such as the facial features, mane, and tail.
Draw For Fun
Sometimes, all it takes to break out of an art block is to permit yourself to have fun creating easy drawings. It's easy to get too wrapped up in taking our artwork seriously – drawing for pleasure can help you relax and get back into the creative mindset. This doesn't mean your artwork must be perfect or even worth displaying. It just means that the process of creating something should bring you joy. We all know you need to draw daily to enhance your drawing skills, so when you feel less motivated, take out your sketchbook and create easy drawings.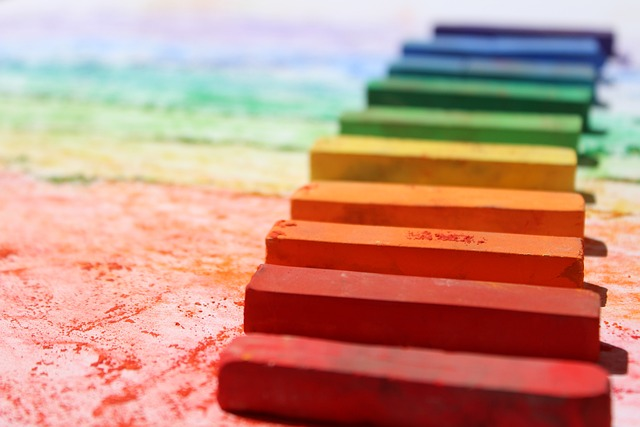 Try Something New
Learning a new skill or technique can help spark creativity and push you out of your comfort zone. Take the time to explore different mediums, tools, and techniques – who knows what amazing new ideas you could discover along the way? Mediums like pastels, charcoals, and ink may be intimidating initially, but don't let that stop you from experimenting.
Tap Into Your Imagination
Pull ideas from your imagination instead of relying on what is seen in everyday life. Think about fantastical creatures or places that don't exist in reality but still spark the imagination. Remember, there are no rules for art – the only limit is your imagination.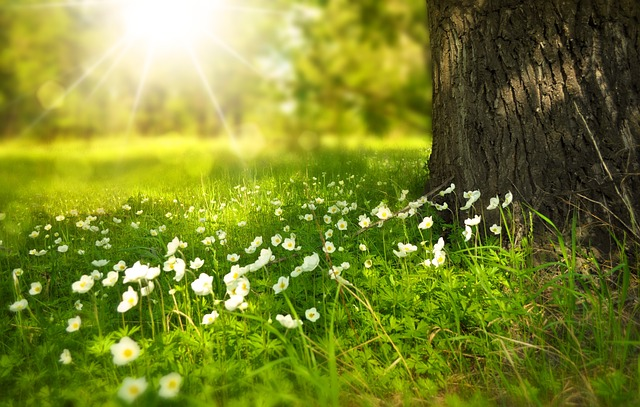 Look To Nature For Inspiration
Nature has been inspiring many artists since the beginning of time. Look around at your natural environment—the trees, plants, animals, rocks, and clouds—and use them as inspiration for your next piece of artwork. Look closely and observe the shapes, colors, patterns, textures, and other details that make up nature's beauty. You can sketch these elements directly or use them as a jumping-off point for something more abstract. Either way, you'll find plenty of cool things to draw just by looking around you.
Keep A Sketchbook Handy
Having a sketchbook with you is a great way to capture any fleeting ideas or thoughts that come to mind. Even if it's just doodling, having somewhere to write down your ideas can be incredibly helpful to combat art block. The whole point of a sketchbook is to experiment with different styles and line work. Creating a drawing you plan on selling is when you will need to add dimension and more detail. Your sketchbook is meant for sketching fun things.
Easy Drawing Ideas
Apple
Banana
Butterfly
Flower
Tree
Ocean wave
Cloud
Mountain range
House
Rainbow
Sun
Moon
Star
Bird
Fish
Snake
Basic shapes
These are some easy ideas to get you started. Don't be afraid to take these basic drawings and expand upon them. Add more detail, colors, patterns, and textures to create more realistic drawings.
Advanced Drawing Ideas
Person's face
Facial proportions
Creative activities
Domestic animals
Wildlife
Underwater scene
Jungle landscape
Fantasy creature
A detailed portrait of a famous figure
Historical landmark in exquisite detail
Modern city skyline
Abstract geometric shapes and patterns
Complex alien landscape
These are some more advanced ideas to help push your artistic boundaries. Take the time to research and study these topics in detail before drawing – it'll make a difference in the final product. Also, remember to have fun, experiment, and, most importantly, don't be afraid to make mistakes. All great artists learn from their mistakes and grow as a result.
Conclusion:
Art block is a common problem among artists and creatives. Thankfully, many ways exist to overcome this issue and get back into the creative mindset. Focus on one thing at a time, draw for fun, try something new, tap into your imagination, and look to nature for inspiration. You can also use basic or advanced drawing ideas as a starting point to give yourself a creative boost. If you keep trying and don't give up, you will find your way back to creating beautiful artwork.
FAQ
How can I find more advanced drawing ideas?
Take the time to research and study more complex topics in detail before you start drawing – it'll make a difference in the final product. Advanced drawing ideas may include portraits of famous figures, detailed historical landmarks, modern city skylines, abstract geometric shapes, or complex alien landscapes.
What should I do if I'm feeling overwhelmed with art block?
Take a step back and focus on one thing at a time. Draw something that brings you joy and pleasure – it doesn't have to be perfect or even worth displaying. Experiment with different lines, mediums and techniques, tap into your imagination, look to nature for inspiration, or start with basic drawing ideas as a starting point. Remember, don't be afraid to make mistakes – all great artists learn from their mistakes and grow.
Is there any way to motivate me when dealing with art block?
Yes! Make sure to reward yourself after each piece of artwork you complete – no matter how big or small. Celebrate your successes and the progress you've made, no matter how minor. Use music, videos, podcasts, books, or anything else that helps get you in a creative mindset. And above all else – be kind to yourself.
How long does art block usually last?
Art block is an unfortunate reality for many creatives; it can range in severity and duration. It's typically caused when a sense of creative burn-out sets in, often after a period of intense artistic activity. For some artists, an art block might only last an hour or two. If the cause is fatigue or stress overload, a good rest and a break from creative work can quickly alleviate the feelings. But other times art block may last days or even weeks, especially if another element is involved, such as inner turmoil or depression. Even in these cases, there is hope; staying optimistic and engaging in hobbies outside of art can help keep creativity alive until the artist feels rejuvenated.
What causes artist block?
Artist block is one of the most frustrating experiences for any creative. It's an insidious emptiness that leaves your palms facing up and your mind blank in frustration. The causes of artist block can vary, but some common reasons include fatigue, stress, lack of inspiration, feelings of inadequacy, or self-doubt. Fortunately, there are many solutions to get you back on track to creativity. Taking a break, physical exercise to relieve tension and stress, trying something new, or simply getting out into nature can all be helpful ways to unlock the inspiration needed to overcome an artist's block.
How do I force myself to draw?
Drawing can be highly fulfilling and therapeutic, but the daunting task of starting a new sketch or project can be an obstacle. The best way to overcome this feeling is by taking attainable small steps and adding a bit of structure to your drawing routine. Writing down what you want to create, even something as simple as a still life with pencils, will give you direction and motivation. Set specific times to draw, whether five minutes a day or four hours on a Sunday. You might succeed in setting rewards for hitting milestones, such as finishing an entire painting within nine days. Additionally, remember that mistakes or imperfections can happen along the way, but for every disappointment, there is an opportunity for mastery and growth. As long as you focus on improving technique rather than achieving perfection, staying engaged in the magical world of drawing will become easier and keep your creative juices flowing.
Why am I so slow at drawing?
Drawing is a process that takes time, practice, and patience to master. Successfully creating artwork on paper is an essential combination of skill, knowledge, and self-confidence. To draw quicker, You need to expand your understanding of each element of art – line quality, simple shapes and dimension, perspective – and practice using various techniques outside your comfort zone.
Is it better to draw fast or slow?
When it comes to drawing, speed should not be the determining factor. Instead, paying attention to one's technique and building an understanding of fundamentals should be prioritized. In addition, experimenting with fast and slow drawing will likely help an artist reach great heights in their craft. When working quickly, it is essential to maintain smooth lines and find ways to capture a subject in its motion – at this speed, mistakes are more noticeable but sometimes lead to innovative new solutions. Slower drawing can help an individual concentrate more on detailing their work and adding intricate details that may not have been visible at first glance; perfecting one's craft takes patience and shouldn't be rushed. To localize these changes, combining speed and taking breaks can help prevent creative block and yield excellent results.
Related Post:
Unleashing Your Inner Artist: 6 Unique Artist Block Ideas And Solutions
10 Ways To Overcome Art Block (That Actually Work)
How To Paint Abstract Painting With Acrylics
Art Block Exercises – Overcome Art Block
50 + Painting Ideas That Will Inspire You To Paint