Last Updated on
Are you finding it difficult to sell your art online? Are you concerned about what art sells best? In this post, you will discover what kind of art sells best and why it doesn't matter. I will also share with you some art selling tips that will help you to increase your art sales.
What Kind Of Art Sells Best – Art Selling Tips
Disclaimer: Please note that some of the links on this post are affiliate links. I will earn a small commission when you purchase a product or service from an affiliate link at no extra cost to you which helps with the costs of operating Nevue Fine Art Marketing. I will only recommend products I have used, found helpful to my art business and are companies I trust. CLICK HERE to learn more.
Best Selling Art Subject Matter
Art Business Today did a survey and came up with this list of top-selling paintings in the UK. Keep in mind that this survey was taken in the UK. Unless you are only selling to people who reside in the UK, this list might not be relevant.
According to a survey in Art Business Today, these were the top 10 best-selling subjects for paintings in the UK:
Traditional landscapes
Local views
Modern or semi-abstract landscapes
Abstracts
Dogs
Figure studies (excluding nudes)
Seascapes, harbor, and beach scenes
Wildlife
Impressionistic landscapes
Nudes
Most Popular Art Subjects
You can also visit ArtGallery.co.uk to find out the most recent art sold at ArtGallery.co.uk.
iCanvas also has a section for best-selling art you can research.
Etsy also has a section you can visit to find out what type of paintings sell best on Etsy.
With enough time you can find out what art is selling the best on any third-party website.
Is The Grass Greener On The Other Side
Humans tend to want things they do not have.
People who are thin want to gain weight.
People who are heavy want to lose weight.
People with straight hair want to have curly hair.
I can keep going on, but I think you get my point.
Curiosity also motivates people to learn more about things they do not know.
Have you ever wondered what kind of art sells best?
Why do you want to know what kind of art sells best?
Does it motivate you to become a better artist or are you thinking about copying the best-selling art?
If you are seeking motivation, I encourage you to take the time to observe other artists.
If you are trying to find out what art sells best to copy their ideas, I will tell you are going about it the wrong way.
The grass is not always greener on the other side.
If you want to have a beautiful green lawn, you will have to learn how to maintain your lawn.
If you want to sell more art, you have to learn how to market your art not copy other artist's work.
Find Your Unique Voice
If you think that you will sell more art by copying other artists ideas I am going to tell you that you are wrong and you will be wasting your time. Not only that but it is also unethical and illegal.
The Beatles sold over 800 million physical and digital albums worldwide.
Their first album came out in 1963 and the became an instant success.
Other successful bands in the 1960s like Bob Dylan, Jimi Hendrix, Creedence Clearwater Revival, The Beach Boys Chubby Checkers became well-known not because they copied the Beatles but because the found their unique voice.
You need to do the same thing as an artist. You have to find your unique voice and artistic style.
The goal is to have people know the art they are viewing was created by you. Just like when you hear the Beatles on the radio. You know it is the Beatles because of their unique voices, harmonies and how they arranged their songs.
You want people to recognize your artistic style.
Art Selling Tips
I am sure that one of the reasons you are reading this post is because you are trying to find a way to sell more art.
Here are some reasons your artwork might not be selling:
No Goals
Weak Art Marketing Strategy
Weak Content Marketing Strategy
Weak Social Media Strategy
Weak Email Marketing Strategy
Prices
Subject Matter
Color Schemes
Size
Medium
I would like to start by talking about the subject matter, color, size and the medium you use. These areas will not determine if your art sells or not. How well you can market your art and artist brand will be the key factors and determine if your art sells or collects dust in your closet.
Instead of researching what kind of art sells best, take that time and learn more about art marketing and digital marketing.
Set Goals
If you would like to achieve something, you must first know what it is you would like to achieve.
According to Alyssa Gregory, "Every single small business owner, in any stage of the business life cycle, needs goals to keep moving forward, get them motivated to do more, and maintain the success of their businesses."
Related Post: The Ultimate Guide to Small Business Goal Setting.
Because goals are so important I have created a video course, workbook and planners to help you with your art marketing goals.
How to Write Goals Online Video Course
How to Write Goals You Can Achieve Workbook
Artist Goal Planners in Light Blue
If you are seriously thinking about selling your art, take some time now to write your goals. Do not wait until tomorrow because tomorrow will never come.
Online Art Marketing – Art Selling Tips
Art does not sell by itself.
In order for you to sell your art online, you will need to learn how to find who your target audience is, know where to find them and learn how to promote your artwork to them.
Just posting an image on Facebook or Instagram will not cut it. You will have to do more work than that.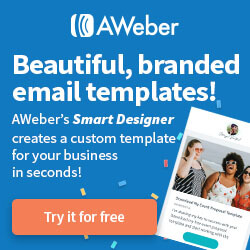 Online art marketing overview:
SEO (Search Engine Optimization)
Content Marketing
Social Media Marketing
PPC (Pay Per Click Advertising)
Affiliate Marketing
Email Marketing
You can easily see with the list above how much goes into online art marketing. Becoming familiar with each of the categories and implementing well-designed strategies will help you to grow your art business larger than you could have ever imagined.
I am going to give you a brief overview of each of these categories as well as some action steps to help get you started.
How To Sell More Art With Search Engine Optimization
According to Neil Patel SEO is the process of optimizing your online content so that a search engine likes to show it as a top result for searches of a certain keyword.
For example, if you paint horses, you will want to rank in the top results for horse painting, horse paintings, horse paintings for sale, original horse paintings, etc.
The content on your site and the content on your blogs should focus on those keywords and any other keywords that relate to horse paintings.
Besides knowing what keywords you would like to have your site ranking for you will also want to make sure your site is structured in a way that search engines understand.
You do not have to know what kind of art sells best to generate more traffic to your artist blog. All you need to know is how to optimizes your blog for SEO.
Related Posts:
If you find it easier to learn by watching videos you might be interested in:
WordPress SEO Basics online video course.
Course Curriculum
WordPress SEO Basics Course 23:47 minutes
WordPress SEO Basics Course Intro
What is SEO – video
What is SEO PDF
WordPress Themes – video
WordPress Themes PDF
WordPress Visibility Setting – videos
WordPress Visibility Settings PDF
URL Structures – video
URL Structures PDF
WordPress SEO Plugins – video
WordPress SEO Plugins PDF
WordPress Categories and Tags – video
WordPress Categories and Tags PDF
SSL – video
SSL HTTPS PDF
Or if you prefer you might enjoy the eBook available WordPress SEO Basics eBook.
Content Marketing
Like I have said earlier, the content you create will be the fuel that drives traffic to your artist blog and art listings.
Without content, you will not have any substance that will attract your target audience.
Instead of wondering what kind of art sells best, start asking yourself, "How can I create better content that will separate me from all of the other artists selling art online?"
Here is a screenshot of the definition Google provided for content marketing.
High-quality, valuable content is more important than ever before.
With so much blog posts, videos, images and social posts being uploaded every day, you have no choice but to deliver the greatest content out there.
The downside is that publishing helpful content requires extensive time, effort and research. This makes it tough for artists who work alone.
The positive side is that it can be done.
Content is the fuel that drives traffic to your artist blog and art listings.
Click To Tweet
Many artists including me have established a successful career selling art online. You can do it as well as long as you believe in yourself and you are willing to put in the work.
Alyson Stanfield is a notable example of an artist coach who built a successful business with the help of online marketing.
If you do not know Alyson, she wrote I'd Rather Be In The Studio. A book that has helped so many artists build a successful art business.
Alyson has mastered the art of content marketing and you can see her all over social media, her blog and podcasts.
She is consistently delivering valuable content that attracts her target audience on multiple mediums.
I encourage you to go visit Alyson at Art Biz Coach.
Here are some articles to help you started with your artist blog:
Social Media Marketing
This is the part where most artists get it wrong.
I want to clear something up right away.
Social media is not for immediate sales, it is about building brand awareness and trust with your audience.
People visit social media sites to be social, meet new people, and get away from the daily stress in life for a few moments. The last thing they will want to see on social media is someone trying to sell to them.
You will see better results if you produce a social media strategy that will help you to grow a larger audience as well as build relationships with the following you already have.
Related Posts:
Related Resource:
Selling On Social: A Complete Guide by Mei Pak
PPC Pay Per Click Advertising
PPC are advertisements purchased by a business and are displayed in search results, blogs that allow advertisements, and YouTube videos that allow advertisements. Google Adwords is the most popular platforms for online advertisements.
You have already probably already noticed all of the ads running on social media sites like Facebook and Twitter. Businesses are also taking advantage of social media advertisements hoping to build a following.
If you are just starting your online art business you might want to consider using advertisements, in the beginning, to help build brand awareness. In time you will receive more organic traffic through the search results as long as you are consistent with your content marketing strategy.
I recommend spending some time researching the best strategies for PPC advertisements before you get started. You want to get the best results for your money.
Affiliate Marketing
Affiliate marketing is when a person makes a commission off of a sale generated by promoting a product.
If you have products other than your artwork for sale you might want to consider starting an affiliate program.
Referrals are a big piece of the pie for online sales.
Email Marketing
The last thing I would like to cover is building your email list.
I can not say this enough and I wish I listened to people when I started online marketing.
Your email list is your money-maker.
It is a group of people who already trust you and are interested in your artwork and artistic journey.
I have worked hard over the past couple of years to build a list of over 5,000 people.
I can only imagine what the number would be if I started an email marketing strategy over fifteen years ago.
Related Posts:
Sell More Art Online by Growing Your Email List
How to Build an Email List from Scratch Fast
Ultimate Email Marketing Guide for Selling Art Online
Best Places to Add an Email Opt-in on Your WordPress Blog
Related Resource:
Simple Email Marketing for Makers by Megan Auman
Popular Art Marketing Courses
Are you ready to take your art business to the next level?
Investing in marketing courses and tutorials will maximize your profit and speed up the growth of your business.
Below are some of the most popular art marketing courses that will grow your online art business:
Most Popular – How to Make a Living Selling What You Make by Megan Auman
Most Popular – Build a Successful Creative Blog by April Bowles-Olin
How to Build a Business While Learning Your Craft by Megan Auman
Pinterest Marketing for Makers & Designers by Megan Auman
Conclusion:
If you want to sell art online stop working about what kind of art sells best and put your energy into enhancing your art marketing skills.
What Kind of Art Sells Best – Art Selling Tips Overview:
Best Selling Art Subject Matter
Most Popular Art Subjects
Is the Grass Greener on the Other Side
Find Your Unique Voice
Art Selling Tips
Set Goals
Online Art Marketing
SEO
Content Marketing
Social Media Marketing
PPC
Affiliate Marketing
Email Marketing
Selling art online can be very rewarding as long as you put the work into it.
After reading this post, does it really matter what kind of art sells best?
What are some of your struggles selling art online?
Let me know in the comment section below.
You might also be interested in:
28 Day Blogging Challenge for Visual Artists
Are you ready to start building an online presence?
Available on Amazon or Download your copy today.
The Productive Artist How to Live Your Dreams
The right mindset and time management skills are essential for any business. These topics are often not talked about but are key elements for your success. You will learn how to have a winning mindset and time management skills necessary for operating a successful art business.
Available at Amazon or Download your copy today.
Get More Done in Less Time The Part-time Artist
Proven strategies that will help you to get more work done in less time so you can sell more art and earn more money.
Available at Amazon or Download your copy today.
Did you enjoy this article? Don't forget to sign up for my free weekly newsletter.
You can also join me on:
Learn how to start, grow and monetize your online art business.
For Information On How To Sell Art On Etsy Visit:
How To Sell Art On Etsy And Make Money
How To Sell Art Prints On Etsy With Printful
The Complete Blogger Template Toolkit 
OVER 450+ Templates You Need to Quickly Create Stunning, Jump-Off-The-Screen Image to Grow Your Blog-- Without Having to Learn Design!