Despite the now digital art era, traditional art marketing strategies remain essential for artists and gallerists.
This guide will delve into the most effective tactics for marketing traditional art, helping you connect these timeless pieces with audiences who appreciate their beauty and cultural significance.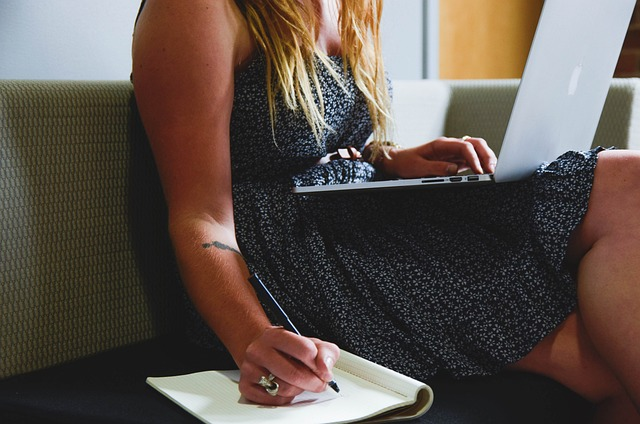 Disclaimer: This post may contain affiliate links. If you make a purchase by clicking on an affiliate link, Nevue Fine Art Marketing may earn an affiliate commission at no additional cost to you. Affiliate relationships include, but are not limited to, Bluehost, Tailwind, Skimlinks, SareASale and StudioPress. To learn more visit Affiliate Link Disclosure Policy
What Is The Meaning Of Art Marketing?
Art marketing refers to the practice of promoting and selling artworks, artists, or art-related products and services. It encompasses a variety of strategies, from branding and social media promotion to hosting gallery exhibitions and establishing partnerships. The goal of art marketing is not just to sell a product but also to tell a story, evoke emotion, and build a connection between the artist and their audience. This aspect of marketing is crucial in the art world, as it helps to preserve the value and integrity of the artwork while making it accessible and desirable to the public.
Traditional Marketing Overview
Personal Networking: This involves building relationships with clients, other artists, and gallery owners. Personal networking is vital in the art world as it can lead to potential sales and exhibition opportunities.
Exhibitions and Art Fairs: These events provide an excellent platform for artists to showcase their work to a broader audience. They offer a chance for artists to interact directly with potential buyers and receive instant feedback on their work.
Print Advertising: Despite the rise of digital marketing, print advertising in art magazines, newspapers, and brochures, business cards still hold a significant place in traditional art marketing. They reach a dedicated audience who have a keen interest in art.
Direct Mail: This strategy involves sending catalogs, postcards, or letters to potential clients or galleries directly. This direct approach can be highly effective if targeted correctly.
Public Relations: This involves creating and maintaining a positive image in the public eye. It can be achieved through press releases, organizing events, and engaging with the community.
Word of Mouth: This is perhaps the most organic form of marketing, relying on satisfied customers or admirers of your work sharing their experiences with others.
What Is Traditional Art Marketing
Traditional marketing refers to any type of marketing that is not online.
This means print, broadcast, direct mail, phone, and outdoor advertising like billboards. From newspapers to radio, this method of marketing helps reach targeted audiences.
Traditional marketing is one of the oldest forms of marketing and one of the most researched. Marketers lean towards this method because it's tried and true, with methods and tactics that have been tested over the years. The longevity and familiarity of traditional marketing make it an important tool in the arsenal of any comprehensive marketing plan.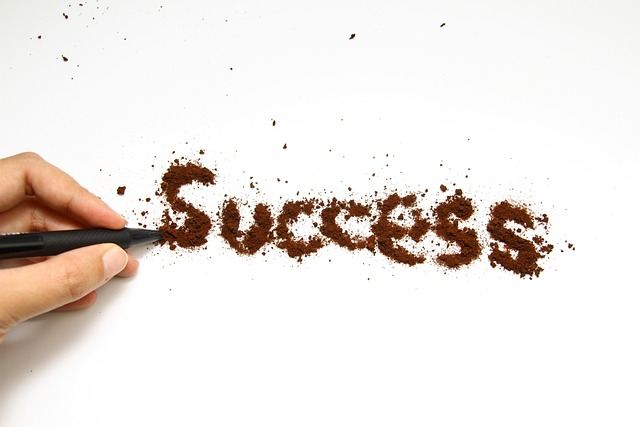 Traditional Art Marketing Tips
In the following section, we'll explore a variety of tips and tactics to help you effectively navigate the world of traditional art marketing. These methods will assist you in presenting your work to the right audiences, engaging with potential buyers, and cultivating a strong reputation within the traditional art world community. Whether you're an established artist or a budding talent, these tried-and-true strategies can provide a solid foundation for your marketing efforts.
Personal Networking
Personal networking in the context of traditional art marketing involves building meaningful relationships with a range of individuals within the art industry. These could include fellow visual artists, gallery owners, clients, art dealers, and critics.
The purpose of these relationships is not only to sell art pieces but also to gain insights, share knowledge, and collaborate on future projects.
Effective personal networking often involves attending art events, actively participating in art communities both offline and online, and leveraging mutual contacts.
The goal isn't to distribute business cards or brochures but to build relationships based on mutual respect and shared interest in traditional art forms.
Exhibitions and Art Fairs
Exhibitions and Art Fairs are cornerstones of traditional art marketing. They serve as platforms for artists to showcase their work to a broad audience. Additionally, these events provide opportunities for artists to engage directly with potential buyers, critics, and other artists.
The direct feedback they receive can be invaluable in refining their artistic practice.
Art fairs also often attract media attention, offering artists potential coverage that can enhance their public profile.
Notably, these settings allow artists to observe trends and gain insights into the art market. This understanding can inform their marketing strategies and influence their future creations.
Moreover, art fairs and exhibitions can lead to networking opportunities that may result in collaborations, gallery representations, or even sales. In essence, partaking in these events can be a much more significant following or stepping stone in building successful art careers.
Print Advertising
Print advertising is a traditional form of marketing that involves physical printed media to reach consumers, business customers, and prospects. This could include advertising in magazines, newspapers, brochures, or even creating business cards and posters. For artists, print advertising can be a powerful tool to get their work in front of a targeted audience.
Print ads often have a wide reach, appearing in national or international art magazines and circulated to thousands of potential buyers. They can be particularly effective if placed in publications catering to specific art niches, ensuring that the artist's work is seen by those most likely to be interested in it.
Moreover, print advertising allows for showcasing fine art in a tactile, physical form that digital advertising cannot replicate. This can play a crucial role for art marketers in attracting buyers who appreciate the tangible aspect of art.
In addition, a well-designed print ad can also help to establish an artist's brand, communicating their unique style and vision to a wide audience. This can build the artist's reputation and make their work more identifiable, thereby increasing its desirability and potential sales.
Furthermore, print advertising typically has a longer shelf life than digital ads. A magazine or brochure can be picked up and perused multiple times, increasing the chances that the artwork will catch the eye of a potential buyer, which will produce more art sales.
However, it's important to remember that while print advertising can be an effective tool for art business, it should ideally be used as part of a broader, integrated marketing strategy combining traditional and digital marketing methods.
Direct Mail
Direct Mail is a form of marketing that sends physical promotional materials directly to prospective customers or existing clients. For artists, this could include sending postcards featuring their artwork, catalogs of their collections, or invitations to upcoming exhibitions.
Direct Mail offers a tangible and personal touch that can help artists stand out in a crowded art market. It provides potential buyers with a physical piece of the artist's work, which they can interact with at their leisure. This can create a more intimate connection between the artist and potential buyer, as having a tangible piece of an artist's work can evoke a stronger emotional response than viewing a digital image.
In addition, Direct Mail can be highly targeted. Artists can send their materials to a specific demographic, such as art collectors or gallery owners, or to those who have shown interest in their work in the past. This means that their promotional materials are reaching people who are more likely to be interested in purchasing their artwork.
Moreover, Direct Mail can effectively keep an artist's work at the forefront of potential buyers' minds. Even if the recipient doesn't act immediately, they may keep the mail piece, providing a constant visual reminder of the artist's work.
Overall, by providing a physical, personal, and targeted form of marketing, Direct Mail can significantly aid artists in selling their work and expanding their customer base. Nevertheless, similar to other forms of traditional marketing, it is most effective when used as part of a larger, integrated marketing strategy.
Public Relations
Public Relations (PR) is a strategic communication process that builds mutually beneficial relationships between individuals or organizations and their publics. For artists, PR can be a powerful tool that helps raise their profile, build their brand, and, ultimately, sell more art.
At its core, PR involves managing the spread of information, whether that be to enhance an artist's reputation, promote a new collection, or garner interest for an upcoming exhibition. This can be achieved through various means, such as press releases, media relations, or public appearances. A very successful artist or PR campaign can result in positive coverage in art magazines, newspapers, or online platforms, reaching a vast audience of potential buyers.
PR is also about storytelling, which is particularly relevant to artists. A compelling narrative about the artist, their creative process, or the meaning behind their work can engage potential buyers on an emotional level, making them more likely to purchase the art.
Furthermore, PR can help artists establish themselves as thought leaders within the art community. By sharing their knowledge and insights about art online, artists can build credibility, attracting more potential buyers, collaborators, and even sponsors.
In essence, a well-executed PR strategy can help artists reach a wider audience, create a strong brand, and foster relationships that can lead to more art sales. However, it is important to remember that PR is not just about selling art; it's about building lasting relationships based on trust and mutual interest.
Word of Mouth
Word of Mouth is often overlooked, yet it's one of the most powerful marketing strategies for artists. This promotion occurs when satisfied customers inform others about an artist's work, creating a chain of referrals. It's particularly effective because people trust recommendations from family and friends over any other type of advertising.
For artists, Word of Mouth can drastically increase visibility and art sales. The key to harnessing it lies in creating exceptional art and experiences that people can't help but talk about. Artists should strive to develop a unique style and create compelling narratives around their work, as people are likelier to share stories creating art that resonates with them.
Connecting with art enthusiasts, collectors, and other artists can amplify Word of Mouth. Artists can do this through networking at art events or by participating in art communities both online and offline. This not only provides opportunities for recommendations but also fosters relationships that might lead to collaborations or exhibitions for productive artist.
Another way to maximize Word of Mouth is by encouraging satisfied customers to share their experiences. This could be facilitated through social media, where artists can engage with followers and invite them to share their purchases or experiences with the artist's work.
However, it's crucial to remember that Word of Mouth relies heavily on authenticity. Forced or dishonest attempts to generate Word of Mouth could harm an artist's reputation. Instead, artists should focus on creating captivating art and genuine connections, which are more likely to naturally stimulate this form of promotion.
In conclusion, while Word of Mouth is a more organic form of marketing, with the right approach, artists can harness its power to significantly boost their visibility and art sales.
What Is Digital Marketing
Digital Marketing refers to using digital channels, such as websites, social media, email, and mobile apps, to promote a product or service, in this case, art. Unlike traditional marketing methods, online marketing provides artists with the opportunity to interact with their audience in real time, offering immediate feedback and engagement. This form of marketing encompasses a variety of strategies, including Search Engine Optimization (SEO), content marketing, social media marketing, and email marketing.
SEO involves optimizing a website to appear higher in search engine results, thus attracting more visitors. Content marketing revolves around the creation and sharing of online material, such as blog posts or videos, to stimulate interest in an artist's work. Social media marketing uses platforms like Instagram, Facebook, and Twitter to promote artwork and interact with the audience. Lastly, email marketing involves sending personalized messages to a group of people via email, allowing artists to share updates, offers, or new collections directly with their audience.
Content Marketing is a strategic marketing approach focused on creating, distributing, and sharing valuable and relevant content to attract and retain a clearly defined audience — with the ultimate aim of driving profitable customer action. Artists can leverage content marketing in numerous ways to sell more art.
For artists, content marketing can involve sharing blog posts about their creative process, art blogs, posting videos of their work in progress, or even offering virtual tours of their studio. This type of content can engage audiences by providing them a behind-the-scenes look into the artist's world, creating a deeper emotional connection with the artwork.
Social media platforms provide an excellent venue for artists to share this content and engage directly with their audience. Regularly sharing high-quality content can help build a dedicated follower base who are more likely to become customers. Moreover, content that resonates with viewers will likely be shared, extending the artist's reach beyond their immediate followers.
Additionally, artists can use content marketing to build their personal brand. By consistently sharing content on artist websites that aligns with their unique style and vision, artists can establish a strong brand identity that differentiates them in the market. This not only attracts potential buyers but also cultivates a loyal fan base who appreciates the artist's work and are more likely to purchase.
Overall, content marketing can help artists sell more art by building brand awareness, engaging and growing their audience, and fostering deeper connections with potential buyers.
Conclusion:
In conclusion, marketing for artists encompasses a variety of strategies, each with its unique advantages. From harnessing the power of Word of Mouth through authentic interactions and exceptional art experiences to leveraging digital marketing channels like SEO, content marketing, and social media, artists have an array of tools at their disposal to boost visibility and drive art sales. Perhaps the most crucial takeaway is that effective marketing digital artists hinge on authenticity and connection – creating compelling art, sharing captivating narratives, and fostering genuine relationships can significantly amplify an artist's reach and impact, ultimately leading to increased art sales and a thriving art career.
Related Posts:
10 Creative Ways To Make Extra Money As A Crafter
15 Pinterest Business Tips For Artists
Best Free Advertising Ideas For Art Businesses
How To Make Money As An Artist