Websites are important for artists because they serve as an online portfolio that is available 24/7. It is a great way to market and sell your work, and it allows you to control the narrative around your art.
In addition, websites can be a great way to connect with art lovers worldwide which will help you build a community around your work. They also allow you to sell your art without a gallery or art agent.
Ultimately, websites are a powerful tool that can help you to establish and grow your art business.
Why Some Independent Artists Put Websites On The Backburner
There are a number of reasons why some artists find it challenging to build a website for their art business.
First, websites can be expensive and time-consuming to create, especially if you're starting from scratch.
Secondly, many artists are not very familiar with the technical aspects of building a website, such as coding or creating graphics.
Lastly, some artists simply don't have the time or resources to invest in creating a website.
However, there are a number of ways to overcome these challenges. There are now many affordable and easy-to-use website builders that require no coding or design experience. In addition, there are plenty of resources available online to help you learn the basics of building a website.
With a little time and effort, any artist can create a professional website for their art business and make money selling art online.
Best Websites To Sell Art Online
Below are the top website platforms for artists with a brief introduction to each.
Take some time to review each website before just jumping.
Set Business Goals
As an artist, one of the best ways to sell your work is through a website. But before you can start selling your art online, you need to set some goals.
What kind of websites are you interested in?
Do you want to sell original artwork online to art enthusiasts, or do you want to list your work in online galleries?
Are you interested in selling limited edition prints or are you going to use print-on-demand services to sell prints of your art on home decor, framed prints, or canvas prints?
Are you interested in in-person sales or do you want to reach a global audience?
Are you going to offer tangible products or do you want to sell digital downloads?
Once you know what you want to achieve with your website, you can start building it.
If you're not sure where to start, there are plenty of web design templates and resources available.
Below are some of the most popular websites artists worldwide are using to sell original artworks.
Related Resource:
How to Write Goals You Can Achieve Workbook
WordPress
Disclaimer: This post may contain affiliate links. If you make a purchase by clicking on an affiliate link, Nevue Fine Art Marketing may earn an affiliate commission at no additional cost to you. Affiliate relationships include, but are not limited to, Bluehost, Tailwind, Skimlinks, SareASale and StudioPress. To learn more visit Affiliate Link Disclosure Policy
Visit WordPress
WordPress is a content management system (CMS) that enables websites to be created and managed. It is the most popular CMS in the world, used by over 75 million websites.
WordPress is free and open-source software released under the GPL.
WordPress websites can be used for a variety of purposes, including selling art online tutorials and digital downloads.
WordPress websites are easy to set up and manage, and there are many themes and plugins available to help customize the website to suit the artist's needs.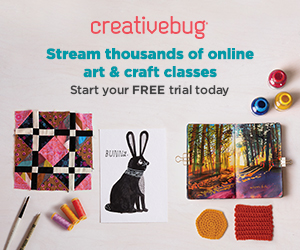 Painting Repeat Patterns by Hand: A Daily Practice by Cleo Papanikolas on Creativebug!
In addition, WordPress websites can be integrated with e-commerce platforms such as WooCommerce, making it easy to sell art online.
As a result, WordPress is an excellent option for emerging artists who want to sell their work online.
WordPress Benefits:
Thousands of themes are available which makes it possible to change the design of the WordPress website quickly.
There are thousands of plugins that make it easy to extend the functionality of your WordPress site.
You can have an art gallery that showcases your artwork and provides a way for art buyers to make a purchase.
Plugins are available for you to sell prints of your art.
Create blog posts that will drive traffic to your site.
Safe, fast, and secure.
WordPress has an engaging community.
You own the site. You have total control of your site's look and feel, which makes it easier to stand out.
Relate Posts:
Etsy
Visit Etsy
Etsy is an online marketplace that allows people to sell handmade or vintage items, as well as craft supplies. Etsy shops are usually created by individual artists, crafters, or small businesses.
The items for sale on Etsy are often one-of-a-kind or made in small batches.
This makes Etsy a great place to find unique gifts or items.
In addition to being a marketplace, Etsy also offers a wide range of online marketing and business tools for shop owners. These tools can help you promote and manage your Etsy shop more effectively.
Another bonus is that your art or shop could be featured on the Etsy blog which increases your chance of landing more sales.
Visit Etsy's Fees and Payments Policy for information on all of the selling fees associated with selling art on Etsy.
Related Posts:
Fine Art America
Fine Art America is one of the most popular print-on-demand platforms that connects artists with buyers from all over the world.
Artists can create a profile and upload their artwork completely free, and buyers can browse the artwork and purchase prints, canvas prints, framed prints, metal prints, and more.
Fine Art America also offers a wide range of marketing and promotional tools to help artists sell their work, including social media promotion, discounts and coupons, and a referral program.
Visit Fine Art America
Related Resource:
How To Get Started Selling On Fine Art America
Benefits Of Selling Reproduction prints In Addition To Original Artworks
Any artist will tell you that selling your work can be a tough business. While some people are fortunate enough to sell their originals, others have to rely on selling reproductions in order to make a living.
But what are the best ways to market and sell these reproductions?
One option is to sell them through Fine Art Marketing. This is a great way to reach a wide audience of potential buyers, and it also allows you to set your own prices.
Another option is to sell reproductions through online galleries. This can be a great way to reach a global audience, and it also allows you to showcase your work alongside other artists.
Ultimately, the best way to sell reproductions will depend on your individual situation. If you're looking for the widest audience possible, then selling through Fine Art Marketing or online galleries may be the best option for you.
Artfinder
Artfinder is an online marketplace that connects buyers directly with independent artists and galleries from around the world.
Launched in 2013, Artfinder has grown to become one of the largest online destinations for buying art.
With thousands of monthly visitors each month, Artfinder is building a new way for people to discover, buy, and sell art. As the go-to source for buying art online, Artfinder makes it easy for anyone to find the perfect piece of art for their home, office, or collection.
Whether you're looking for an original painting or limited edition print, Artfinder has the perfect piece of art for you.
Artfinder offers free stats and insights that will show you how your listings are performing.
You will have a chance that Artfinder will feature you as an artist which will give you extra visibility.
There is a 33% commission fee Artfinder takes for artwork sales.
Visit Artfinder
Saatchi Art
Founded in 2006, Saatchi Art is the world's leading online art gallery, connecting people with art and artists they love. Saatchi Art offers an unparalleled selection of paintings, drawings, sculptures, and photography at a range of prices, and it provides artists from around the world with an expertly curated marketplace to exhibit and sell their work.
Saatchi's mission is to make it easy for collectors and first-time buyers alike to discover art they love by curating exhibitions and creating informative articles and videos about today's artists and art world trends. They also offer an Artist Services program to help artists build their careers by providing access to resources such as promotional opportunities, consulting, financial assistance, and education. And their shipping agent partners offer reliable, convenient shipping around the globe.
Whether you're an artist looking for a place to sell artwork online or a collector searching for new pieces for your home or office, Saatchi Art is a platform to check out.
Creating an account on Saatchi is free plus offers secure online payments and artist protection.
Saatchi makes selling art by shipping your art to the collector for you, you only pay for the shipping costs.
After a sale, you will receive 65% of the sale.
How you will get extra exposure selling on Saatchi:
Attention from their curators, who look carefully at all artworks
Art Advisory service for personal recommendations to collectors and trade clients
Social media promotion to their+1.1M followers
Popular editorial features: Invest In Art, One To Watch, Inside The Studio, New This Week, Artist of the Day
Paid online and offline advertising
PR support
The Saatchi Art printed catalog
Visite Saatchi
Related Post – 7 Tips On How to Get Noticed on Saatchi Online
Artplode
Shopify is an eCommerce platform that enables businesses to create their own online stores. It offers users a customizable platform, an easy-to-use checkout process, and a wide range of features.
Shopify also provides users with access to a number of tools, including social media integration, marketing, and shipping. While it is not the only eCommerce platform available, it is one of the most popular options, particularly for small businesses.
Shopify makes it easy to create a professional-looking online store, and its comprehensive set of features can help businesses to attract and retain customers.
In addition, Shopify's support team is available 24/7 to assist users with any questions or issues they may have. Shopify makes it easy to make a presence on the online art market.
Visit Artplode
Shopify
Shopify is an alternative to WordPress.
Shopify Features:
Fully customize your online store
Add new sales channels in seconds
Manage unlimited products and inventory
Fulfill orders in a single step
Track sales and growth trends
Visit Shopify
Amazon
Amazon launched its Amazon Art section in 2013 which is a legitimate way for artists to get their artwork in front of a large audience.
You will have to be pre-approved if you are interested in selling your artwork on Amazon and if you are excepted there is a $39.99 per month shop fee plus additional selling fees.
Visit Amazon Art
Society6
Society6 is a print-on-demand service where artists can sell their artwork as prints, phone cases, tote bags, T-shirts, and more.
The platform is easy to use and has various products available. Artists can upload their artwork and set their own prices.
Society6 takes a percentage of the sale, but the artist keeps most of the profits. The website is popular with both professional and amateur artists. It is a great way to make money from your artwork and digital art.
Society6 Features:
You control the rights to your work
Easy to upload images of your artwork
You set the prices for your art prints
Enable your art for additional products
Promote your prints and other products
Track your earnings
Visit Society6
RedBubble
Redbubble is an Australian POD (print-on-demand) company founded in 2006.
Redbubble is an easy-to-use platform for artists interested in selling prints of their artwork on a large variety of merchandise.
RedBubble Features:
Retain ownership and control of your artwork
Have total control over what you sell your art for
Handle all transactions
Print and ship products to the buyers
You collect the royalties
Visit RedBubble
Rise Art
Rise Art is an online art gallery where artists can upload and sell their original art.
Rise Art Features:
Art sales, rentals, and client commissions
You have total control over how you use your profile
Art advisory service for personal recommendations
Specialized seller console
Professional framing service
Shipping and logistical support
Artist seminars and tutorials
And more….
Visit Rise Art
ArtFire
ArtFire is a platform similar to Etsy, where artists and crafters can sell handmade goods, vintage items, and craft supplies to millions of people worldwide.
ArtFire Features:
Promotional tools
Low listing fees
Learn from makers and artisans around the world
Easy order processing tools
Powerful inventory and discount tools
Friendly support
Brant your shop easily with no coding
Visit ArtFire
FASO
FASO is a third-party platform created for artists interested in selling artwork online and are not interested in spending a lot of time designing an artist's website.
FASO Features:
Marketing tools and channels
Own your own domain name
Related Post How to Choose a Perfect Artist Domain Name
Free SSL
Responsive themes
Free email and newsletter app
Integrated blog
Social media share buttons
Visit FASO
Art Storefronts
Art Storefronts offers everything you need to run your own online art gallery.
Art Storefronts Features:
Get a proper art gallery website with a buying experience that will convert the maximum amount of visitors into buyers
Get all the back-office tools you need to run your online gallery business
Get marketing education & ongoing coaching to help you acquire customers
Visit Art Storefronts
ArtBoost
ArtBoost is an online gallery that allows artists to sell their original artwork to people worldwide. You will also have the option to integrate ArtBoost into your Facebook Business Page.
ArtBoost Features:
Free user and unlimited gallery
We take a low commission of 15% on sales
International exposure
Monthly articles and guides help you do more
Visit ArtBoost
Deviant Art
Deviant art is one of the largest social media platforms for artists. This platform allows artists to showcase their artwork and sell prints of their original work.
Visit Deviant Art
Using E-commerce Websites To Sell Art
If you need to sell artwork online, it should be an e-commerce site. Web sites are places for sale and buyers. Artists may sell their artwork by utilizing a detailed well-written art description or keyword to attract consumers who will be able to browse or do searches. The consumer can search the search term or search and purchase if they have a similar product or service.
FAQ
Should An Artist Have A Website Built For Them, Or Can They Use A Website Builder?
An artist should have a website built for them. A website builder is a platform where you can create a website without coding it yourself. Website builders are not as flexible as coding your own website, and they can be expensive with monthly fees. However, if you are just starting, you might want to get your feet wet with a website builder to decide on your website's features.
How Much Does It Cost To Have A Website Built?
The cost of having a website built varies depending on the website's size and the features you want. A simple website can start at $500 and go up from there.
How Much Money Should An Artist Charge For Their Artwork?
There is no definitive answer to this question. Every artist is different, and so are their circumstances. You should charge what you feel your artwork is worth and what you feel comfortable with. If you're just starting, you may want to charge less than you would if you were a more established artist. Ultimately, it's up to you to decide how much to charge for your artwork.
Final Thoughts On Websites To Sell Art Online
Deciding on a platform to use is the first step you will need to take to make money selling paintings.
The list of selling art online best sites above will give you plenty of options to consider.
After launching your online art gallery, the next step is to learn everything you can about online art marketing.
With the popular websites to sell art online highlighted above, you can now sell your work internationally and reach a larger audience.
You Might Also Be Interested In:
How Can I Sell My Artwork Online
How to Grow Your Artist Brand with Twitter