A clear vision and mission for artists are imperative for their success. Every entrepreneur has a clear view of where they would like their business to be in the future and the mission of their business. Without objectives and mission, you cannot develop strategic goals and action plans for your business.
This post will show you examples of both so you can have a clear and defined vision and mission statement.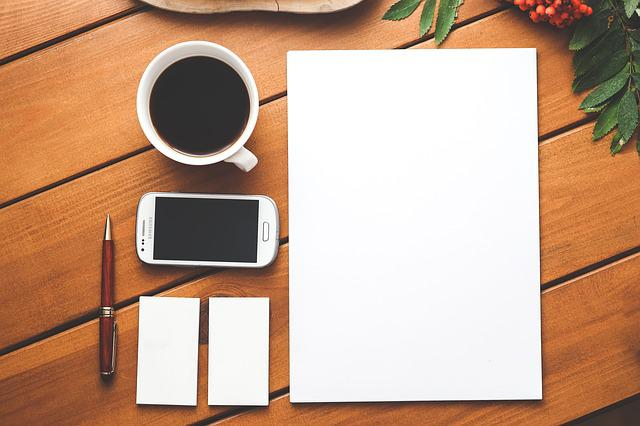 Disclaimer: This post may contain affiliate links. If you make a purchase by clicking on an affiliate link, Nevue Fine Art Marketing may earn an affiliate commission at no additional cost to you. Affiliate relationships include, but are not limited to, Bluehost, Tailwind, Skimlinks, SareASale and StudioPress. To learn more visit Affiliate Link Disclosure Policy
Vision and Mission For Artist Success
All successful businesses have a mission that defines what they hope to accomplish and how they brand their business.
Writing an artist statement will be one of the most challenging tasks you encounter while developing your business plan.
An artist's mission statement is like a roadmap guiding the artist's creative journey.
By clearly defining their goals and values, artists can stay focused on their work and avoid getting sidetracked by distractions.
Furthermore, a well-crafted artist's mission statement can inspire others to support the artist's work.
An artist's vision is what they hope to achieve through their art. This can be something as specific as creating a certain number of paintings or sculptures, or it can be a more abstract goal, such as bringing joy to people's lives. By articulating their ideas, artists can stay motivated and continue working towards their long-term goals.
In conclusion, these are essential tools to help an artist achieve success.
Below are artist vision statement examples to help make this important task easier.
Vision Statement
Vision definition – a vision is a roadmap for a company and indicates the wants and initiatives by setting a clear direction for the company's growth.
Having a clear view of where you want to be, you will know how to travel there. Your idea will guide you toward your objectives.
The bottom line is that your marketing strategies will be more productive.
Your vision statement should define your goal for your art business in five or ten years.
You cannot write clear goals if you do not have a clear picture.
Art Gallery Vision Statement Examples
Abstract Reverie Art Gallery: "Our vision is to become a global nexus for contemporary abstract art, inspiring creativity and stimulating intellectual discourse through diverse exhibitions, workshops, and community events."
Luminous Canvas Art Gallery: "Our vision is to illuminate the world with extraordinary pieces of art that provoke thought, evoke emotion, and inspire change, fostering a deep appreciation for artistic expression."
Aesthetic Spectrum Art Gallery: "We envision ourselves as a leading platform for emerging and established artists, showcasing a spectrum of aesthetic experiences that challenge conventions and inspire innovation."
Vivid Visions Art Gallery: "Our vision is to transform the urban landscape into a vibrant canvas of compelling artworks, fostering community engagement and cultural enrichment."
Artisan Odyssey Art Gallery: "We aim to embark audiences on a captivating voyage through the world of art, unearthing diverse artistic styles and narratives from across the globe."
Intricate Inspirations Art Gallery: "Our vision is to celebrate the complexity and diversity of artistic expression, inspiring a new generation of artists and art enthusiasts."
Impressionist Infinity Art Gallery: "We aspire to perpetuate the enduring influence of impressionist art, bridging the gap between classic and contemporary artistic visions."
Sculptural Symphony Art Gallery: "Our vision is to orchestrate a harmonious exploration of sculptural art, resonating with audiences of all backgrounds and ages."
Renaissance Resurgence Art Gallery: "We envision fostering a renaissance of art appreciation in the digital age, reconnecting people with the tactile and tangible beauty of traditional artworks."
Chromatic Confluence Art Gallery: "Our vision is to become a confluence of colors and creativity, celebrating the transformative power of art in everyday life."
Vision And Mission Infographic
Share this Image On Your Site
Vision examples:
Microsoft: "Empower people through great software anytime, anyplace, and on any device."
eBay: "To provide a global trading platform where practically anyone can trade practically anything."
Amazon: "To be Earth's most customer-centric company; to build a place where people can come to find and discover anything they might want to buy online."
Think about what your objectives are for starting an art career.
When you have a clear vision, write it down.
It has been shown that companies with a vision statement are more successful than those without.
Below are some questions to help you start writing your objectives.
What type of products will you be selling? (original art, prints, merchandise, eBooks, tutorials, etc.)
Who will be your ideal customer?
Where would you like to be located?
Will you sell your products online?
Will you have a brick-and-mortar store?
Will you sell at craft shows?
Will you work with Galleries?
Will you work with other artists?
Will you have employees? If so, how many and what will their jobs be?
How much will your company be earning per year?
What makes you unique?
What makes you different than other artists?
What would you like to achieve this month?
What would you like to achieve within six months?
Where would you like to be in a year?
Where would you like to be in five years?
Related Post:
Related Resources:
How To Write Well-Written Art Descriptions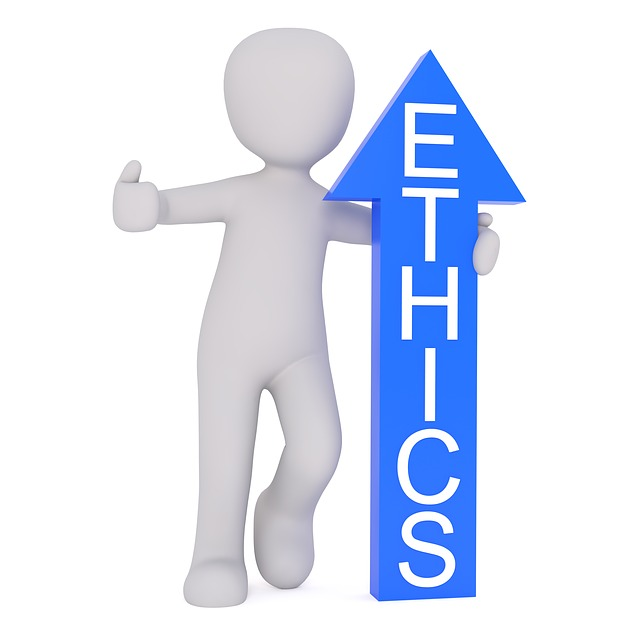 Artist Mission Statement
Many people confuse vision statements and mission statements.
A vision statement describes what the company will accomplish in five, ten, or more years.
A mission statement will define the purpose of your art business.
A well-written mission statement will answer:
What does your business do?
Who is your business for?
How will you provide your services?
Your mission statement will help your audience know your art business's core values, goals, and vision.
You are providing a way for your audience to learn more about you, and your art business will only further your company's growth.
This information should be highlighted on your artist's website, blog, and social media accounts you are promoting your art business.
Your mission statement will allow your customers to know more about your objectives, but it will also keep you focused on what is essential and will be the template for your decision-making.
Below are some popular mission statements:
Nevue Fine Art Marketing: "To share helpful information on creating, marketing, and selling art for artists of all levels. Building your art business one article at a time."

Ford Motor Company: "We are a global family with a proud heritage passionately committed to providing personal mobility for people around the world."

Microsoft: "At Microsoft, we work to help people and businesses throughout the world realize their full potential. This is our mission. Everything we do reflects this mission and the values that make it possible."

Nike: "To bring inspiration and innovation to every athlete in the world."

Walt Disney Company: "the mission of The Walt Disney Company is to be one of the world's leading producers of entertainment and information. Using our portfolio of brands to differentiate our content, services and consumer products, we seek to develop the most creative, innovative and profitable entertainment experiences and related products in the world."
Notice that the above statements are only one or two sentences long and straight to the point with no fluff. The outcome is that a person can clearly understand the organization they support.
What Is An Artist Statement
An artist statement is a brief document that provides an overview of your work as an artist. Typically, an artist statement should include a brief description of your artistic practice, inspirations, and goals as an artist. Your artist statement should be clear, concise, and easy to read. It should also be reflective of your unique story and perspective.
When writing your artist statement, it is essential to be honest and authentic. You want your statement to reflect your true voice as an artist, so avoid trying to sound like someone else.
Be sure to proofread your statement carefully before submitting it. And if you're ever unsure about what to include in your statement, don't hesitate to ask for feedback from a trusted friend or advisor.
Related Post:
How to Write an Artist Mission Statement.
How To Write Well-Written Art Descriptions
Conclusion:
Your vision and mission statement will allow you to make better strategic plans for the growth of your business. You will gain the trust of your audience as they watch your business grow.
Building an online art business takes time and a lot of hard work. Working towards your objectives and not straying off course will help you reach your goals quicker.
Whether you are interested in developing a resin art business plan, a photography plan, or want to focus on arts, your statements will communicate your views to a broad audience and separate you from many businesses trying to do what you are doing.
More Art Marketing Posts:
Research Your Online Art Marketing To Boost Sales
Commission Artwork – Best Strategies
How To Start An Art Business That Thrives
Essential Artist Networking Tips For Creative People
Now that you know how to write your vision and mission statement, it is time to take action so you can start watching your art business grow. Before you can learn how to start an art business online, you first need to know what you will be working for.