Have you heard about SSL? In this post, you will discover why you should use SSL for your artist website.
Use SSL – SEO Basic for Artists Selling Art Online
What is SSL?
SSL stands for Secure Sockets Layer. It is a technology that encrypts the connection between a server and a user.
Basically, this adds an additional security layer to the website. The bottom line, hackers will not be able to gather private information that is being shared from a user to the website.
For example, if a person purchases a painting from you online, they will have to provide a payment method to make a purchase.
The Secure Socket Layer encrypts that information making it impossible for someone to retain the personal information provided by the buyer.
Not only will a buyer feel more secure knowing that their information is safe when making a purchase from your site, but Google is rewarding sites with SSL. They are ranking these sites higher in the search.
Why is Google doing this?
Google is rewarding SSL sites because it is protecting its audience.
People will feel more comfortable that Google is only referring to safe sites.
In turn, more people will use Google's search.
How To Tell If A Site Is Secure
You can easily tell if a site is secure by looking at the browser's bar. A padlock will be displayed on the left of the browser's bar if a site is secure with SSL.
This symbol will not only make your site look more trustworthy but it will also help you to rank higher in the search results.
How To Get SSL
Most hosting services (if not all) like HostGator and Bluehost give you an option to purchase an SSL certificate.
You also have an option to get a free SSL certificate with Let's Encrypt.
Because my website is my business I prefer to purchase the certificate through my hosting server. I am not saying that is the best way to go, but that is what makes me feel comfortable.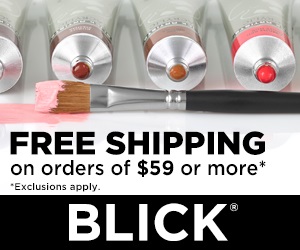 Disclaimer: This post may contain affiliate links. If you make a purchase by clicking on an affiliate link, Nevue Fine Art Marketing may earn an affiliate commission at no additional cost to you. Affiliate relationships include, but are not limited to, Bluehost, Tailwind, Skimlinks, SareASale and StudioPress. To learn more visit Affiliate Link Disclosure Policy
Final Thoughts On How To Use SSL
If you are interested in ranking higher in search and having your audience feel secure purchasing from you, you will want to get an SSL certificate for your site.
Would you like to learn how to build a blog that generated over $15,000 a month?
Debbie Gartner explains exactly how she created a blog that makes her six figures a year.
Check out this eBook to learn how to be more effective with your keyword research, Get Your Keywords Together: How To Do Keyword Research With Only Free Tools.
You Might Also Be Interested In:
Popular Art Marketing And Sales Tutorials
Below are some of the most famous art marketing courses that will grow your online art business:
Most Popular – How to Make a Living Selling What You Make by Megan Auman
Most Popular –  Build a Successful Creative Blog by April Bowles-Olin
How to Build a Business While Learning Your Craft by Megan Auman
Pinterest Marketing for Makers & Designers by Megan Auman
Did you enjoy this article? Don't forget to sign up for my free weekly newsletter.
You can also join me on:
Learn how to start, grow, and monetize your online art business.