Last Updated on
Are you confused with the permalink settings on your WordPress site? In this post, you will discover what Permalink URL structures are and what your best choices are.
URL Structures – SEO Basics for Artists Selling Art Online
A URL structure is also known as a permalink.
A permalink is a permanent static hyperlink to a particular web page or entry in a blog. It is a link that directs a person to a particular page on the web.
You will see permalinks in the search bar at the top of any page.
Here is an example of a post I wrote called How to be More Productive Marketing on Social Media.
https://www.nevuefineartmarketing.com/how-to-be-more-productive-marketing-on-social-media/
If you click on the link you will be directed to the page and you will see the permalink displayed in the search bar at the top of the screen.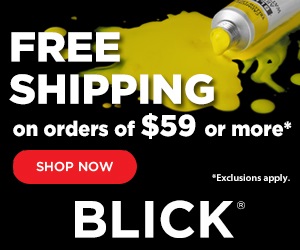 Not only does the link direct a reader to a page but it also tells a reader and search engines what the post is about.
Take a closer look at the URL again.
The URL is readable and you can have a good idea of what is inside the post without even opening it.
This is known as a friendly SEO permalink.
Have you ever seen a permalink that looks something like?
http://www.nevuefineartmarketing.com/?p=29172
It might also look something like this.
http://www.nevuefineartmarketing.com/845
These types of permalinks are known as unfriendly SEO permalinks.
They will direct you to a particular page on the web however, it does not tell search engines or the reader what the content is about.
A friendly URL will have a better chance of ranking higher in search and clicked on by a reader.
How To Change URL Structures In WordPress
Login to your WordPress Dashboard to visit the Permalink Setting Page.
Hover over the Settings link on the left sidebar.
Click the Permalinks link.
You will be directed to a page where you can choose what URL structure you would like to have for your post and pages.
The best choice for you will be the Post Name option. This is the friendly SEO permalink structure we previously talked about.
To activate this option, click on the bubble next to Post Name.
Scroll to the bottom of the page and click Save Settings when you are done making your changes.
You can change this setting if you have already been publishing posts in the past. However, it is not recommended to change the permalinks of posts or pages that have already been published. If you do want to change them, I recommend hiring a professional to make the changes. Your best bet might to just leave the old posts alone and focus on the new posts you will be creating.
Conclusion:
You can simply make your posts and pages more SEO friendly by changing the permalink structures.
If you have not already done so be sure to take a few minutes to do it now. You will increase the odds of your posts ranking higher in the search results.
You might also be interested in:
28 Day Blogging Challenge for Visual Artists
Are you ready to start building an online presence?
Available on Amazon or Download your copy today.
The Productive Artist How to Live Your Dreams
The right mindset and time management skills are essential for any business. These topics are often not talked about but are key elements for your success. You will learn how to have a winning mindset and time management skills necessary for operating a successful art business.
Available at Amazon or Download your copy today.
Get More Done in Less Time The Part-time Artist
Proven strategies that will help you to get more work done in less time so you can sell more art and earn more money.
Available at Amazon or Download your copy today.
Did you enjoy this article? Don't forget to sign up for my free weekly newsletter.
You can also join me on:
Learn how to start, grow and monetize your online art business.
The Complete Blogger Template Toolkit 
OVER 450+ Templates You Need to Quickly Create Stunning, Jump-Off-The-Screen Image to Grow Your Blog-- Without Having to Learn Design!