Are you confused with the permalink settings on your WordPress site? In this post, you will discover what Permalink URL structures are and what your best choices are.
URL Structures
A URL structure is also known as a permalink.
A permalink is a permanent static hyperlink to a particular web page or entry in a blog. It is a link that directs a person to a specific page on the web.
You will see permalinks in the search bar at the top of any page.
Here is an example of a post I wrote called How to be More Productive Marketing on Social Media.
Disclaimer: This post may contain affiliate links. If you make a purchase by clicking on an affiliate link, Nevue Fine Art Marketing may earn an affiliate commission at no additional cost to you. Affiliate relationships include, but are not limited to, Bluehost, Tailwind, Skimlinks, SareASale and StudioPress. To learn more visit Affiliate Link Disclosure Policy
If you click on the link you will be directed to the page and you will see the permalink displayed in the search bar at the top of the screen.
The link directs a reader to a page and tells a reader and search engines what the post is about
Take a closer look at the URL again.
The URL is readable and you can have a good idea of what is inside the post without even opening it.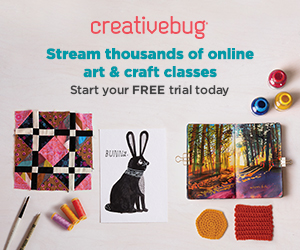 Painting Repeat Patterns by Hand: A Daily Practice by Cleo Papanikolas on Creativebug!
This is known as a friendly SEO permalink.
Have you ever seen a permalink that looks something like?
http ://www.nevuefineartmarketing.com/?p=29172

It might also look something like this.

http ://www.nevuefineartmarketing.com/845
These types of permalinks are known as unfriendly SEO permalinks.
They will direct you to a particular page on the web however, it does not tell search engines or the reader what the content is about.
A friendly URL will have a better chance of ranking higher in search and clicked on by a reader.
How To Change URL Structures In WordPress
Login to your WordPress Dashboard to visit the Permalink Setting Page.
Hover over the Settings link on the left sidebar.
Click the Permalinks link.
You will be directed to a page where you can choose what URL structure you would like to have for your post and pages.
The best choice for you will be the Post Name option. This is the friendly SEO permalink structure we previously talked about.
To activate this option, click on the bubble next to Post Name.
Scroll to the bottom of the page and click Save Settings when you are done making your changes.
You can change this setting if you have already been publishing posts in the past.
However, it is not recommended to change the permalinks of posts or pages that have already been published.
If you do want to change them, I recommend hiring a professional to make the changes.
Your best bet might be to leave the old posts alone and focus on the new posts you will be creating.
Final Thoughts On URL Structures
You can simply make your posts and pages more SEO friendly by changing the permalink structures.
If you have not already done so be sure to take a few minutes to do it now. You will increase the odds of your posts ranking higher in the search results.
Would you like to learn how to build a blog that generated over $15,000 a month?
Debbie Gartner explains exactly how she created a blog that makes her six figures a year.
Check out this eBook to learn how to be more effective with your keyword research, Get Your Keywords Together: How To Do Keyword Research With Only Free Tools.
You Might Also Be Interested In:
The form you have selected does not exist.
Popular Art Marketing And Sales Tutorials
Below are some of the most famous art marketing courses that will grow your online art business:
Most Popular – How to Make a Living Selling What You Make by Megan Auman
Most Popular –  Build a Successful Creative Blog by April Bowles-Olin
How to Build a Business While Learning Your Craft by Megan Auman
Pinterest Marketing for Makers & Designers by Megan Auman
Did you enjoy this article? Don't forget to sign up for my free weekly newsletter.
You can also join me on:
Learn how to start, grow, and monetize your online art business.