If you're an artist, you know that feeling all too well. You've been sitting in front of your canvas for hours or staring at that blank page in your sketchbook, and nothing is coming to you. It's frustrating and discouraging, and it can feel like you'll never be able to create anything good again. But don't worry – we've all been there. Even a professional artist will experience artist's block occasionally. And there are ways to get through a creative rut. This blog post will explore six unique ideas to help you overcome artist's block and unleash your inner artist. So if you're feeling stuck, read for inspiration and solutions.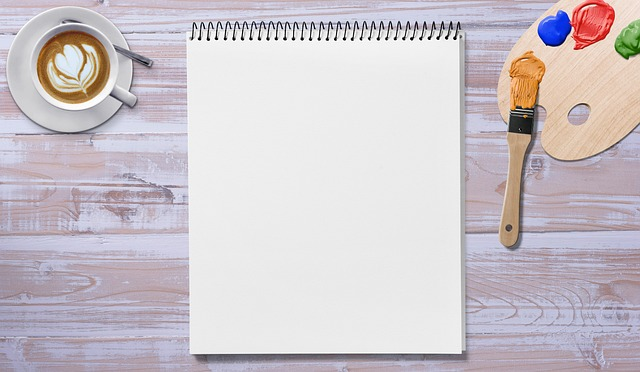 Disclaimer: This post may contain affiliate links. If you make a purchase by clicking on an affiliate link, Nevue Fine Art Marketing may earn an affiliate commission at no additional cost to you. Affiliate relationships include, but are not limited to, Bluehost, Tailwind, Skimlinks, SareASale and StudioPress. To learn more visit Affiliate Link Disclosure Policy
What Is Creative Block
Creative block, or creative rut, is something almost anyone creative-minded has experienced at some point in their creative journey. It can be frustrating, and many people feel stuck in it without knowing how to dig themselves out.
Art block may come and go with the tides, but navigating it in helpful and healthy ways can lead to creative growth and is essential to making meaningful progress.
Suppose you find yourself struggling with creative block. In that case, it's important to remember that creative ideas don't come from anywhere: digging into your creative practice and cultivating creative habits can help get your creative juices flowing again.
What Causes Artists Block
Artist block, also known as creative ruts, is the struggle creative professionals face when they cannot be creative or productive despite wanting to. Creative ruts may manifest differently for different artists; to some, it might mean anything from writer's block to difficulty finding their creative voice. Others can feel overwhelmed or stalled in the creative process even with a good idea. There are a variety of underlying causes for creative blocks; it could be procrastination, mental and physical exhaustion, self-doubt, lack of self-confidence and exposure to creative influences, or just being too hard on oneself. Thankfully there are helpful ways to navigate creative blocks, including identifying specific areas of difficulty, taking breaks and refocusing your attention elsewhere, and surrounding yourself with inspiring people and materials.
What Are The Different Types Of Blocks In Creativity
Blocks in creativity can come in many different forms, and each of us has our own unique creative rhythm that may be interrupted by a creative block. One type is a creative rut, which often happens to many artists who are overly focused on their craft. This can lead to creative fatigue, where nothing inspiring or new ideas come to mind, and it feels like no progress is being made. Other creative blocks could involve a lack of inspiration due to external factors such as mental or physical exhaustion or self-doubt that keep one from taking creative chances. To overcome these creative blocks, it's essential to find empowering coping mechanisms like journaling or reframing the issue differently. By cultivating creativity through celebrating even minor accomplishments, we can slowly but surely prevent creative blocks from holding us back from creating our best work.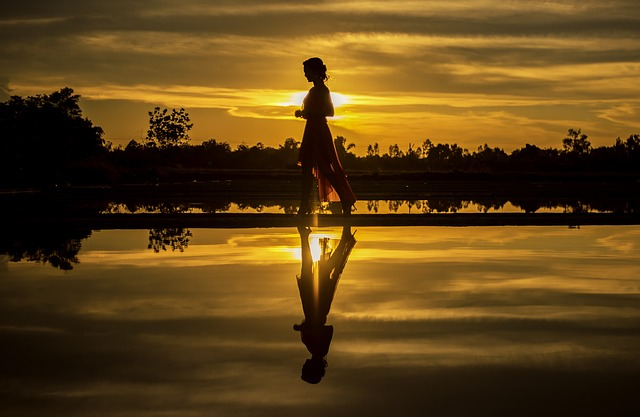 Take A Break From Your Art Altogether – Go For A Walk, Watch A Movie, Or Read A Book
Taking a break from your art may seem counterintuitive, but it can be the solution you need to unlock your creativity. Taking a break gives your mind and body time and space to recharge, allowing you to return to your artistic endeavors with fresh ideas and renewed motivation. Taking a break can handle many forms – going for a walk outside, watching an inspiring movie or documentary, reading an informative book, or even taking some time to do nothing. Whatever activity you decide on, the aim is to let go of the pressure to create and come back feeling refreshed, with new perspectives and inspirations for your art.
Benefits Of Taking A Break
Recharge
Artists need to take a break from art to recharge their batteries so they can spark their creative engine. This break can be used to reflect on what they have accomplished and to set new goals. It is also a time to relax and enjoy other activities that may have been neglected while working on a creative project.
Reflect on Accomplishments
Taking a break from creating art allows artists to reflect on their accomplishments. This reflection can be used to set new goals and to plan for future projects. It can also help artists see how far they have come and what they need to work on next.
Relax and Enjoy Other Activities
When artists take a break from creating art, they can use that time to relax and enjoy other activities. This can include spending time with family and friends, exploring new hobbies, or simply taking time for themselves. This break can help artists return to their work refreshed with new ideas.
New Ideas
Taking a break from art can also help an artist develop new visions. This break provides the opportunity to step away from the project and look at it from a different perspective. It can also allow for some much-needed time to brainstorm new concepts.
Improved Focus
When artists take a break from creating art, they often return with improved focus. This enhanced focus can help them to work more efficiently and effectively on their project. Additionally, it can help them to avoid the dreaded artist's block and maintain their passion for art.
Different Art Supplies Artists Can Use To Create Art
Paint
One of the most popular mediums used by artists is paint. There are various types of paint, including oil, acrylic, and watercolor. Each type of paint has unique properties that can create different effects.
Related Post – 50 + Painting Ideas That Will Inspire You To Paint
Pencil
Another popular medium is the pencil. Pencils can be used to create both detailed and sketchy drawings. Graphite pencils are the most common type of pencils used by artists, but colored pencils can also be used to add color to pictures.
Charcoal
Charcoal is another medium that can be used to create both detailed and sketchy drawings. It is made from burning wood or other organic materials and grinding it into a fine powder. Charcoal can be used dry or wet and blended with other mediums such as chalk or pastels.
Pastels
Pastels are sticks of pigment that can be used to create detailed and soft drawings. They are available in many colors and can be blended to create new colors. Pastels can also be mixed with other mediums, such as charcoal or oil paint.
Ink
Ink is a liquid medium that can be used for drawing or painting. It is made from various pigments, dyes, and resins dissolved in water or alcohol. Ink can be applied to the paper using a pen, brush, or airbrush.
Markers
Markers are pens containing ink specifically formulated for use on paper or other porous surfaces. They come in various colors and tip sizes, making them versatile tools for artists of all skill levels. Markers can also be blended to create new colors.
Different Techniques Artists Can Use To Create Art
Blending
Blending is a technique that can be used to create smooth transitions between colors. When blending, two or more colors are combined to create a new color. This can be done by using a brush, sponge, or even your fingers.
Layering
Layering is a technique that involves applying one color over another. This can be done to create depth and dimension in your artwork. When layering, it is essential to allow each layer to dry completely before adding the next layer.
Stippling
Stippling is a technique that involves using tiny dots of color to create an image. This technique can be used to create a variety of effects, from soft and fuzzy textures to sharp and precise lines.
Hatching
Hatching is a technique that involves using closely spaced parallel lines to create an image. This technique can be used to create shadows and highlights in your artwork.
Crosshatching
Crosshatching is a technique that involves using two sets of parallel lines that cross each other to create an image. This technique can create more complex shadows and highlights in your artwork.
Scumbling
Scumbling is a technique that involves using a dry brush to apply color in a thin, translucent layer. This technique can be used to add texture and interest to your artwork.
Glazing
Glazing is a technique that involves applying a thin layer of transparent color over another color. This technique can be used to change the hue of color or to make it more intense.
Sgraffito
Sgraffito is a technique that involves scratching through a layer of wet paint or clay to reveal the layer beneath it. This technique can create interesting textures and patterns in your artwork.
Frottage
Frottage is taking rubbings of textures on surfaces like sidewalks, leaves, or tree bark with graphite or crayon on paper and then coloring them with watercolors, colored pencils, pastels, etc. The results are often exciting abstractions of the original textures with added colors.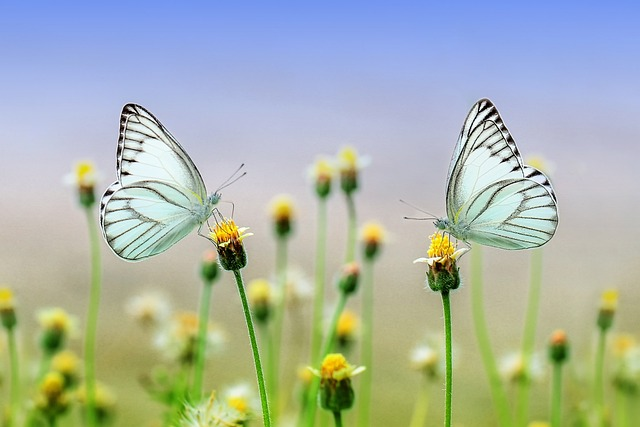 Find Inspiration In Nature Or Everyday Objects
Unlocking your creativity can be daunting, but looking at the world around us gives us more inspiration than we may think. Whether it's the outline of leafy tree branches, the curves of rocks and stones, or even the way a simple houseplant looks in the sunlight – everyday objects and nature give us much to explore and be inspired by. When art block strikes, use nature and everyday objects as starting points for creative endeavors or elements to add to existing artwork. The possibilities are endless – zoom into an image's details and abstract forms, and play with shapes, colors, and shadows. Explore different perspectives and incorporate natural elements for greater personal expression in your creative work.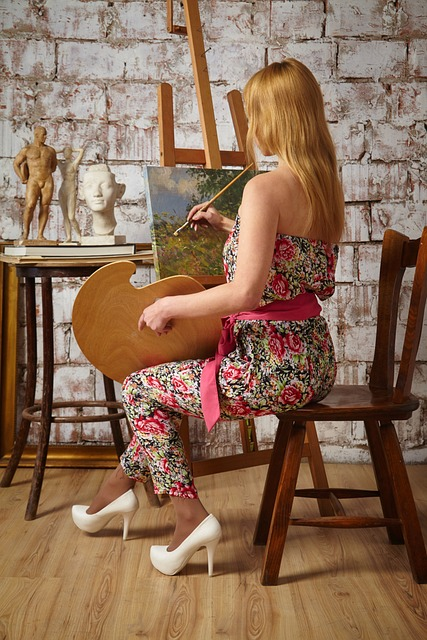 Take A Look At Other Artists' Work For Inspiration
Look at other artists' work to kickstart your imagination if you've been feeling creatively blocked and need fresh inspiration for upcoming creative projects. Creative expression is an ongoing dialogue between the creator and their audience, with ideas constantly being passed back and forth. Looking at how others approach artistic endeavors can provide new angles for your efforts and help you to understand what makes something aesthetically pleasing or meaningful. So make it a regular practice to take a break from your work and observe the creations of others—you never know what small detail could lead to your next breakthrough.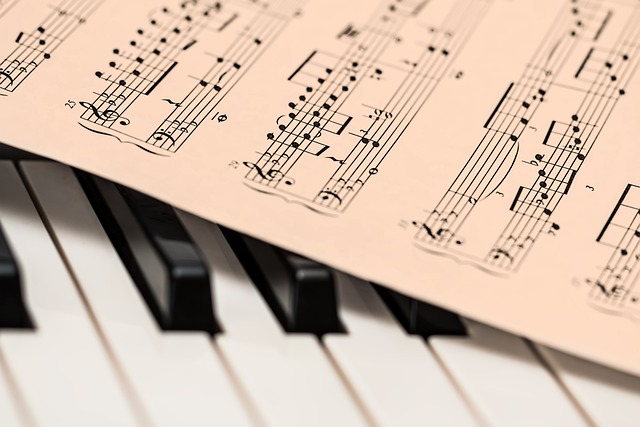 Draw Inspiration From Music, Poetry, Or Literature
Music, poetry, and literature are amazing sources of inspiration for artists looking to break out of an artist's block. Exposing yourself to new sounds, rhythms, words, and stories can spark different ideas. From the intricate complexities of Beethoven's piano concertos to the wild and imaginative imagery of Lord Byron's poetry – you're sure to find something that captures your interest. Embrace the unique language of music and words, and let yourself explore without strict boundaries or expectations. Challenge yourself and complete one creative project inspired by your favorite song or poetry. Who knows? You might find an idea that leads you to the next level in your creative journey.
Use Prompts To Jump-Start Your Creativity
Unlocking your inner artist is an unforgettable way to tap into your creative potential. One of the best ways to spark creative ideas is to use prompts. Utilizing prompts – such as writing down phrases, random words, or even photos – that capture a moment in time can help you jump-start your creativity and keep it going. Prompts can be tailored specifically to the type of art you plan on creating, or if you're feeling stuck, use broader terms and images as a jumping-off point. As long as the prompt sparks something within, anything goes! In this way, prompts are an excellent tool for combating writer's block and uncovering hidden gems everyone has up their sleeve.
Conclusion:
Trying new things is scary, but it's also essential to expanding your creativity and keeping your own art fresh. If you're stuck, try one of these six artist's block ideas and solutions for artistic inspiration. And who knows? You might find yourself inspired in a whole new way.
Related Posts:
How To Be More Creative In Art
Art Block Exercises – Overcome Art Block
What To Draw When You Have Artist Block