Have you ever walked through an art gallery, gazing in awe at the beautiful creations on display? Do you ever wonder what it takes for artists to achieve that success and recognition? In this article, we will dive into the world of art gallery success, uncovering the key strategies that can help artists unleash their artistic potential and reach new heights in their careers. From building a solid portfolio for mastering the art of self-promotion, developing relationships with curators, creating captivating exhibitions, and maximizing sales and opportunities, we will provide a comprehensive guide to gallery success.
Whether you're a seasoned artist looking to take your career to the next level or just starting your artistic journey, this article empowers you with the knowledge and tools you need to thrive in the competitive art world. By implementing our shared techniques, you can unlock your artistic potential and pave the way for gallery success. So, let's dive in and discover the secrets that will elevate your art career to new heights.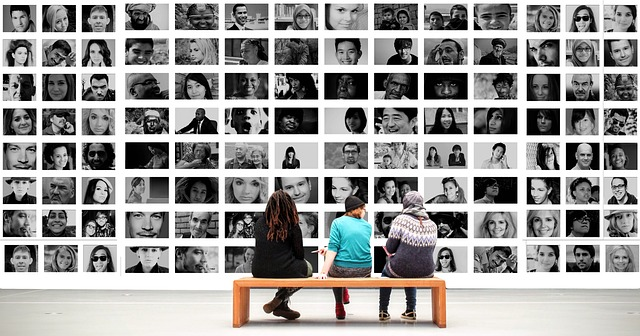 Disclaimer: This post may contain affiliate links. If you make a purchase by clicking on an affiliate link, Nevue Fine Art Marketing may earn an affiliate commission at no additional cost to you. Affiliate relationships include, but are not limited to, Bluehost, Tailwind, Skimlinks, SareASale and StudioPress. To learn more visit Affiliate Link Disclosure Policy
Building a Strong Portfolio
Building a strong portfolio is a critical step toward achieving gallery success. A well-crafted portfolio showcases your artistic abilities and demonstrates your unique style and creative vision. Through your portfolio, gallery owners, curators, and potential buyers will glimpse your artistic journey and decide whether to invest in your work. Therefore, it's essential to approach portfolio-building with careful consideration and attention to detail.
When assembling your portfolio, consider your target audience and the galleries you aspire to be a part of. Take the time to research the galleries and their curatorial focus to ensure your portfolio aligns with their aesthetic and artistic vision. By tailoring your portfolio to the preferences and values of specific galleries, you increase your chances of capturing their attention and securing a spot within their walls.
As you curate your portfolio, be selective and deliberate in choosing your best work. Quality over quantity is critical here – include a cohesive collection of your most vital pieces highlighting your artistic range and growth. Consider having various mediums, subject matters, and styles to showcase your versatility and demonstrate your ability to push creative boundaries.
Presentation is crucial when it comes to your portfolio. Invest in high-quality images of your artwork and ensure they are well-shot, adequately lit, and accurately represent the colors and details of your pieces. Avoid distractions in the background and opt for clean, professional-looking photographs that allow your artwork to take center stage.
In addition to visual presentation, provide context and insights into your creative process. Include artist statements or descriptions for each piece, explaining the inspiration, techniques, or personal stories behind your work. This adds depth and meaning to your portfolio and gives potential buyers and gallery owners a deeper understanding of your artistic intentions.
Lastly, regularly update and refine your portfolio to reflect your growth as an artist. As you create new pieces and explore new mediums or styles, reassess your existing collection and make room for your latest creations. Embrace the evolution of your artistic journey, and let your portfolio be a living testament to your progress and artistic potential.
By building a strong portfolio that resonates with your target audience and reflects your artistic voice, you can confidently approach galleries and showcase and sell your work to the art world. With each carefully crafted piece and meaningful addition to your portfolio, you inch closer to gallery success and the recognition you deserve.
Finding the Right Gallery Owner
Once you have curated a strong portfolio that reflects your artistic voice and resonates with your target audience and local market, it's time to find the proper gallery to showcase your work. This step is crucial, as the gallery you choose can significantly impact your chances of achieving gallery success and gaining the recognition you deserve.
First and foremost, research is key. Take the time to explore different galleries in your area or even beyond. Look for galleries specializing in your chosen medium or style, as they will likely have a built-in audience that appreciates and understands your work. Additionally, consider the reputation and track record of the gallery. Seek galleries with a history of promoting and supporting emerging artists, as they may be more open to showcasing your talent.
Attending gallery openings and exhibitions can also offer valuable insights. Not only will you have the opportunity to see firsthand the type of art that the gallery represents, but you can also connect with established local artists and other art enthusiasts who may have valuable advice or recommendations. Networking within the art community can often lead to valuable connections and opportunities.
When approaching a gallery, it's essential to be professional and prepared. Craft a compelling artist statement that concisely communicates your artistic vision and the story behind your work. This statement should give potential galleries a clear understanding of who you are as an artist and what sets your work apart. Additionally, consider creating a portfolio tailored to each gallery you approach, selecting pieces that align with their aesthetic and target audience. This level of customization shows that you have done your research and are genuinely interested in collaborating with that specific gallery.
Remember, finding the right gallery is not a one-size-fits-all process. Don't be disheartened if you face some rejections along the way. Each denial is an opportunity to grow and refine your approach. Keep honing your craft, updating your portfolio, and seeking new opportunities. With patience, persistence, and a keen eye for the right fit, you will find the perfect gallery to showcase your work and propel you toward gallery success.
Finding the right serious art gallery owners to showcase your work opens doors to a broader audience and increases exposure. Once you have secured a gallery partnership, mastering the art of self-promotion becomes essential to maximize your success and ensure that your talent reaches the art world.
Mastering the Art of Self-Promotion
Self-promotion may feel uncomfortable or even boastful, but it is necessary for any artist looking to thrive in the competitive gallery scene. Remember that self-promotion doesn't mean being pushy or arrogant; it's about effectively communicating your unique artistic vision and connecting with the right audience.
Establishing a strong online presence is one of the first steps in mastering self-promotion. In today's digital age, your website and social media profiles are your virtual galleries, where potential collectors, curators, and art enthusiasts can discover your work. Invest time in creating a professional and visually appealing website that showcases your artwork and gives visitors a glimpse into your artistic journey. Regularly update your social media accounts with captivating visuals, behind-the-scenes glimpses, and engaging stories that allow your audience to connect with you on a deeper level.
Another crucial aspect of self-promotion is networking. Attend gallery openings, art events, and industry conferences to meet fellow artists, curators, and potential collectors. Forge authentic relationships with people who share your passion for art, and don't be afraid to talk about your work and aspirations. These connections can lead to collaborations, exhibition opportunities, and invaluable word-of-mouth recommendations.
Additionally, consider submitting your work to art competitions, juried exhibitions, and calls for submissions. These opportunities provide exposure for selling art to a broader audience and allow you to gain recognition from industry professionals who could become future curators or advocates for your work.
Remember, self-promotion is not a one-time task but an ongoing process. Continually seek new ways to showcase your work and engage with your audience. Whether hosting your own art events, collaborating with other artists, or participating in other art community members' initiatives, every effort contributes to building your artistic brand and expanding your reach.
Mastering the art of self-promotion sets the stage for developing meaningful relationships with curators, as they are often at the forefront of the art world. These relationships can provide invaluable guidance, exhibition opportunities, and insider knowledge of the gallery scene. By establishing yourself as a proactive self-promoter, you'll demonstrate to curators that you are dedicated to your craft and ready to seize every opportunity that comes your way.,
Developing Relationships with Curators
When building relationships with curators, it's essential to approach the process authentically and professionally. Start by researching and identifying curators who align with your artistic vision and style. Attend gallery openings, art fairs, and other events to understand the curators' interests and the type of artwork they showcase. This will enable you to tailor your approach and engage in more meaningful conversations.
Once you've identified curators you'd like to connect with, reach out with a well-crafted introduction highlighting your artistic journey and why you believe your work would be a good fit for their gallery. Personalize your message to demonstrate that you've done your homework and are genuinely interested in their work. Remember, curators receive numerous inquiries, so make sure yours stands out by conveying your passion and unique perspective.
In addition to reaching out directly, take advantage of networking opportunities within the art community. Attend industry events, join artist associations, and participate in workshops or panel discussions. These gatherings not only allow you to showcase your work but also provide you with the chance to meet and connect with curators in a more informal setting. Building relationships based on shared interests and mutual respect can be a powerful way to open doors for future collaborations.
As you develop relationships with curators, fostering open and honest communication is essential. Seek their feedback and advice on your work, taking their constructive criticism as an opportunity for growth. Demonstrating your willingness to learn and improve shows curators that you value their expertise and are committed to honing your craft.
Ultimately, the relationships you build with curators can lead to exciting opportunities for exhibitions and greater visibility within the art and business world together. By developing a reputation as a dedicated artist who actively promotes their work, you position yourself as a valuable collaborator in the eyes of curators. This sets the stage for the next section on "Creating Captivating Exhibitions," where we'll explore how to translate those relationships into captivating showcases of your artistic potential.,
Creating Captivating Exhibitions
Curators are experts in their field, and their guidance can help you refine your artistic vision and presentation. Seek their feedback and advice on your work, taking their constructive criticism as a chance to grow and develop. Embracing their expertise shows curators that you value their opinion and are committed to honing your craft.
By actively promoting your work and building a reputation as a dedicated artist, you position yourself as a valuable collaborator in the eyes of curators. This strengthens your relationships with them and increases your visibility within the art world. When curators see your passion and commitment to your art, they're more likely to consider you for upcoming exhibitions.
Creating captivating exhibitions is about more than just showcasing your artwork. It involves curating a cohesive and engaging experience for viewers, where each piece enhances the overall narrative and impact. It's about selecting the right venue, designing the space, and carefully arranging your artwork to evoke emotion and captivate your audience.
Maximizing Sales and Opportunities
In the fast-paced art market world, maximizing sales and seizing opportunities are essential for gallery success. While creating captivating exhibitions is a crucial part of the equation, it's equally important to have a strategy to ensure that your artistic potential translates into tangible outcomes. Here are some essential tips to help you navigate the art market and make the most of the opportunities that come your way.
First and foremost, building and nurturing relationships with potential art buyers and, art collectors, and industry influencers is crucial. Networking and attending art events can provide you with valuable connections and exposure. Remember, each interaction is an opportunity, whether a casual conversation or a formal meeting. Be prepared to articulate your artistic vision and passion, as these personal connections can lead to future sales and collaborations.
In addition to networking, embracing the power of digital marketing is vital in today's interconnected world. Utilize social media platforms to showcase your artwork, engage with your audience, and attract potential buyers. A robust online presence can significantly expand your reach beyond the confines of a physical gallery space, allowing you to connect with art enthusiasts worldwide. Consider investing in a professional website showcasing your portfolio and providing potential buyers a seamless purchasing experience.
Collaboration is another effective way to maximize sales and opportunities. Partnering with other artists or businesses within and outside the art industry can open doors to new audiences and markets. Joint exhibitions, cross-promotions, or even co-creating artwork can create a buzz and generate interest that may not have been possible individually. Seek out synergistic partnerships that align with your artistic vision and values to maximize the impact of your collaboration.
Furthermore, pricing your artwork strategically can significantly influence your sales. Conduct market research to understand the pricing trends in your niche and determine a fair value for your work. It's essential to strike a balance between affordability and reflecting the value of your artistic expertise. Offering a range of price points, from more accessible pieces to higher-end works, can attract a broader range of buyers and increase your business' chances of making sales.
Lastly, don't underestimate the power of follow-up and customer service. When someone shows interest in your artwork, whether in person or online, stay in touch and provide any additional information they may need. Promptly respond to inquiries, offer personalized recommendations, and provide a seamless purchasing experience. Paying attention to detail and cultivating a positive relationship with your buyers can lead to repeat sales, referrals, and a loyal customer base.
Unleashing Your Artistic Potential
In art, unleashing your artistic potential and achieving gallery success requires a strategic approach. This guide has explored vital strategies that will transform your art career. From building a solid portfolio to finding the proper gallery, mastering self-promotion to developing relationships with curators, creating captivating exhibitions, to maximizing sales opportunities, these techniques provide the roadmap to elevating your art career to new heights.
But remember, success does not happen overnight. It takes dedication, perseverance, and a willingness to improve your craft continuously.
Now is the time to take action. Implement these techniques, refine your skills, and immerse yourself in the art gallery business world. Unleash your artistic potential, fuel your passion, and allow your creativity to flourish. Remember, the art world is waiting for your unique voice.
As you embark on this journey, never forget your power as an artist. Your perspective can inspire, provoke emotions, and challenge the status quo. So, keep creating, keep striving, and never stop exploring the depths of your artistic potential.
Related Posts:
How To Become A Successful Artist
Everything You Need To Know About Selling At Art Fairs
9 Networking For Artists Strategies
FaceBook Art Marketing Build Relationships