Are you tired of buying generic wall art that doesn't match your home decor or unique style? Do you want to unleash your inner artist and create your own personalized canvas art? Look no further than Mod Podge!
This all-purpose crafting medium can create stunning, one-of-a-kind pieces that will impress. Whether you're a seasoned crafter or just starting, our comprehensive guide to Mod Podging on Canvas has everything you need to know to get started. From choosing the right canvas to finishing and sealing your project, we'll take you through each step and even show you how to incorporate other materials into your Mod Podge creations. So grab your supplies, and let's get creative.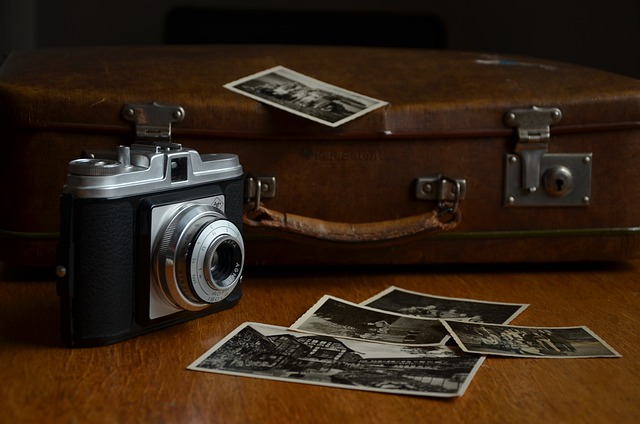 Disclaimer: This post may contain affiliate links. If you make a purchase by clicking on an affiliate link, Nevue Fine Art Marketing may earn an affiliate commission at no additional cost to you. Affiliate relationships include, but are not limited to, Bluehost, Tailwind, Skimlinks, SareASale and StudioPress. To learn more visit Affiliate Link Disclosure Policy
Getting Started with Mod Podge
To begin your Mod Podge canvas project, you'll first need to choose the right canvas. While any canvas can be used, it's essential to consider the size, texture, and thickness to ensure it works well with Mod Podge. If you're a beginner, we recommend starting with thin canvases with a smooth surface, as they will be easier to work with. For those who want a more textured look, a stretched canvas with a rougher surface can add an exciting dimension to your project. Remember that thicker canvases will take longer to dry than thin canvases, so plan accordingly. Once you've chosen the perfect canvas, it's time to move on to the next step in creating your masterpiece.
What Surfaces Can You Use Mod Podge On
Mod Podge is a versatile crafting tool used on various surfaces. It is perfect for collages, decoupage, and other mixed-media projects. The great thing about Mod Podge is that it can be used on porous and non-porous surfaces. The most common surfaces include paper, wood, fabric, plastic, and glass. You can even use it on ceramic, metal, and foam surfaces. If you're unsure whether Mod Podge will work on a particular surface, it's always best to test a small area first. With Mod Podge, the possibilities are endless, and you're sure to create a beautiful finished product.
Prepping Your Canvas for Mod Podge
Now that you've chosen the perfect canvas for your Mod Podge project, it's time to move on to prepping it for Mod Podge. This step is crucial because it ensures that your project will adhere properly and look great once dry. Before you apply Mod Podge to your canvas, you'll want to ensure the surface is clean, dry, and free of debris or dust. Use a damp cloth to gently wipe down the surface of your canvas, and allow it to dry completely before moving on to the next step.
Once your canvas is clean and dry, you'll want to consider if you need to prime it with gesso. Gesso is a primer that helps to create a smoother surface for your project and can help prevent the acrylic medium from soaking into the canvas. If you're using lighter colors or a more delicate design, it's a good idea to prime your canvas with gesso. Apply a thin layer of gesso to your canvas using a brush, and allow it to dry completely before moving on to the next step.
Applying Mod Podge to Canvas
With your canvas prepped and ready to go, it's time to move on to applying Mod Podge. This step will bring your creative vision to life and unleash your creativity. You'll need a foam or paintbrush to apply Mod Podge to your canvas. A flat paintbrush is recommended so you can apply even brush strokes
Start by applying a thin layer of Mod Podge to the edges of your canvas, covering the entire surface. You can use it in a crisscross pattern or long, even strokes. Be careful not to apply a thick coat of Mod Podge at once, which can cause bubbling or wrinkling. If you notice any bubbles or wrinkles, use a straight edge to smooth them out before the Mod Podge dries.
Once you've applied the first layer, allow it to dry completely before applying the next layer. Depending on the project and the type of Mod Podge you are using, you may need to apply a thick layer or multiple layers to achieve your desired finish. Remember always to allow each layer to dry completely before adding additional layers.
Incorporating Other Materials into Your Mod Podge Projects
Now that you know how to apply Mod Podge to your canvas, you can start incorporating other materials into your Mod Podge projects. Mod Podge can adhere various materials to your canvas, including fabric, oil paint, regular paper, and photos. The possibilities are endless! Just remember to apply a layer of Mod Podge over your materials to seal them in place and protect your finished project.
Finishing and Sealing Your Mod Podge Canvas
Once you've finished your Mod Podge canvas, it's essential to seal it to protect your project. The last thing you want is your hard work to flake or peel away! Fortunately, sealing your Mod Podge canvas is easy.
First, make sure your project is completely dry. Depending on the layers you've applied, this can take anywhere from several hours to overnight. Once everything is dry, take a clean paintbrush and apply a Mod Podge layer over your canvas's entire surface.
Depending on the look you're going for, you can choose between a matte, gloss, or satin finish. A matte finish will give your project a flat, non-shiny look, while a gloss finish will make it shiny and reflective. Satin is somewhere in between, with a soft sheen.
Ensure you apply the Mod Podge evenly and smoothly and avoid over-brushing or creating air bubbles. You may also want to use two or three layers of Mod Podge for extra protection.
When you're finished, let your project dry completely again. This may take another several hours or overnight, depending on the number of coats you've applied. When your Mod Podge canvas is dry, it will be protected and ready to hang and display.
Incorporating different materials into your Mod Podge canvas can be a great inspiration and add extra interest and depth to your finished piece. And by following these simple steps for sealing your project, you'll ensure it lasts a lifetime. Next up, let's explore some fun Mod Podge ideas to inspire your creativity.
How To Use Mod Podge Photo Medium For Canvas
Mod Podge photo transfer medium is a fun and easy way to create personalized canvas projects. This versatile product allows you to transfer photos, drawings, and more onto wood, fabric, and canvas. Once transferred, the images are waterproof and permanent—and look just as vibrant as they did when they were printed.
To use Mod Podge photo transfer medium, start by preparing your canvas. Use a clean damp cloth to remove dirt or dust from the surface, then allow it to dry completely before beginning your project.
Next, select the images you'd like to transfer onto the canvas. You can use digital software to print photos, drawings, or graphics from your computer on a laser printer. You can also use photos printed on an ink jet printer. Just make sure the ink is dry before starting your project. Once you've chosen your images, use a foam brush to apply an even layer of Mod Podge photo medium to one side of each image. 
After applying a thin Mod Podge photo medium layer, place each photo paper on the blank canvas and press firmly into place. Allow the image to sit for several minutes before peeling off the paper backing.
Once all your images have been transferred, apply a thin Mod Podge photo medium layer over the entire canvas to seal the surface and protect your project. Allow it to dry completely before displaying your canvas.
This simple technique allows you to create unique art pieces that reflect a special moment or display a favorite memory! And by sealing the canvas with Mod Podge, you'll ensure your project lasts for years.
How To Care For Your Mod Podge
Now that your Mod Podge canvas is finished, it's important to take proper care of it if you want it to last. Here are some tips for keeping your project looking its best.
Avoid exposing the canvas to direct sunlight, which can cause fading and discoloration over time.
Clean your canvas with a damp cloth, soft brush, and mild soap. Avoid using abrasive cleaners or scrubbing too hard, as this could damage the surface of the canvas.
If you'd like to give your Mod Podge canvas an extra layer of protection, use a clear sealer or polyurethane spray before displaying it. This will help protect against dust and dirt while still allowing you to enjoy the beauty of your canvas.
In conclusion, Mod Podge glue is a fun and easy way to create personalized canvas art. Throughout this guide, we've covered everything you need to know to get started with Mod Podge, including choosing the right canvas, prepping your canvas for Mod Podge, applying Mod Podge to your canvas, and finishing and sealing your creation. With Mod Podge, you can incorporate other materials into your projects and let your creativity run wild. So grab some materials and let your imagination take over.
Related Posts
Best Oil Pastel Blender For Blending Oil Pastels
Bring Art to Life: Tips and Tricks for Creating an Acrylic Painting on Fabric
25 Best Art Business And Marketing Blogs And Websites