Are you searching for a fun way to nurture your child's creative potential? Look no further! This article introduces you to a treasure trove of fun, easy drawing ideas to ignite your child's imagination and help them unleash their artistic abilities. We've covered you, from drawing animals in silly costumes to creating fantastical worlds. By exploring these exciting activities, your child will have a blast, develop essential fine motor skills, and tap into their artistic instincts. So, prepare to embark on a journey filled with joy, growth, and endless possibilities. Let's dive in and watch your child's imagination soar as they bring their drawings to life!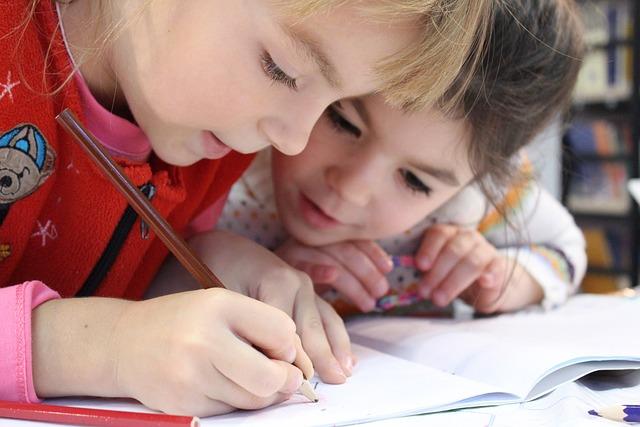 Disclaimer: This post may contain affiliate links. If you make a purchase by clicking on an affiliate link, Nevue Fine Art Marketing may earn an affiliate commission at no additional cost to you. Affiliate relationships include, but are not limited to, Bluehost, Tailwind, Skimlinks, SareASale and StudioPress. To learn more visit Affiliate Link Disclosure Policy
Benefits of Kids Drawing
Drawing is more than just a fun activity for kids – it also offers a range of benefits that can contribute to their overall development. As your child engages in various creative drawing ideas, they express their creativity and reap the rewards of improved cognitive and emotional skills.
One of the main benefits of kids' drawing is the development of fine motor skills. Holding a pencil or crayon and maneuvering it across the paper requires precise control of hand and finger muscles. This constant practice helps children develop hand-eye coordination and agility, which can assist them in other tasks such as writing, tying shoelaces, or buttoning clothes.
Furthermore, drawing acts as a means for children to communicate and express themselves. Children often find it challenging to verbalize their thoughts and feelings at a young age. Through drawing, they can express their emotions and ideas visually, allowing them to communicate more naturally and comfortably. This can be particularly helpful for children struggling with speech or expressing their emotions.
Engaging in drawing activities also encourages problem-solving and critical thinking skills. As children draw, they are faced with decisions – what colors to use, how to create a particular shape, or what details to include. This process inspires them to think creatively, choose, and solve design challenges. These problem-solving skills can then be transferred to other areas of their lives, fostering their ability to think outside the box and approach challenges with a fresh perspective.
Drawing can also nurture a sense of imagination and storytelling in children. When they create pictures, they can visualize their narratives and bring them to life. This imaginative aspect of drawing allows children to explore new worlds, invent characters, and construct their own stories. Children develop their narrative skills and expand their imagination by engaging in this creative process, positively impacting their literacy and communication abilities.
Overall, the benefits of kids' drawing extend beyond the joy and creativity it elicits. It plays a vital role in developing fine motor skills, communication, problem-solving, and imagination. So, please encourage your child to pick up a pencil or crayon and watch their drawings become a gateway to growth and self-expression.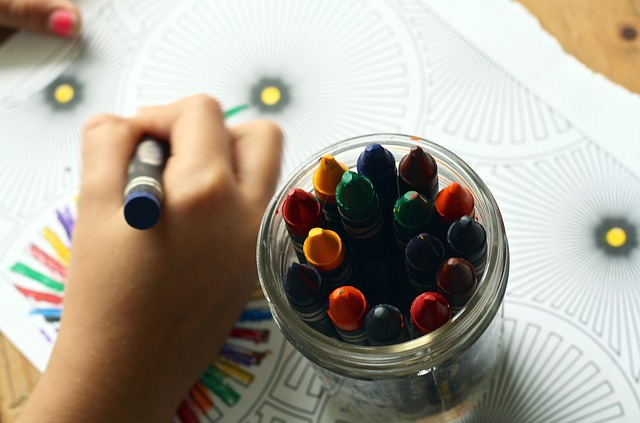 Drawing Supplies
Providing the right tools is essential to unlocking your child's interest in drawing. Drawing supplies allow them to bring their imagination to life and help them develop their motor skills and artistic abilities.
Here are a few essential supplies that can enhance your child's drawing experience:
1. Pencils and Erasers: Start drawing off with a set of good-quality pencils. They offer a range of hardness, allowing your child to experiment with shades and textures. Additionally, having a few erasers on hand lets them correct mistakes and encourages risk-taking without fear of permanence.
2. Crayons and Colored Pencils: Vibrant and versatile, crayons and colored pencils are perfect for adding color to your child's drawings. They allow for easy and fun coloring, blending, shading, and layering, broadening the possibilities for creativity. Consider getting a variety of colors to spark your child's imagination even further.
3. Sketchbooks: Providing your child with a designated space to unleash their creativity is essential. Whether it's a sketchbook or a stack of drawing papers, having a dedicated canvas enhances their focus and allows them to see their progress over time. It also allows them to experiment with different media without worrying about wasting expensive supplies.
4. Stencils: Stencils and templates can be a great tool to help your child get started or add intricate details to their drawings. They provide a foundation for their imagination to build upon. From basic shapes to more intricate designs, stencils are an excellent way to boost your child's confidence and encourage creativity.
5. Watercolor Paints: For a different artistic experience, consider introducing your child to the world of watercolor paints. This medium allows them to explore mixing colors, creating different textures, and experimenting with techniques like wet-on-wet or wet-on-dry. Watercolors can add a whole new dimension to your child's drawings.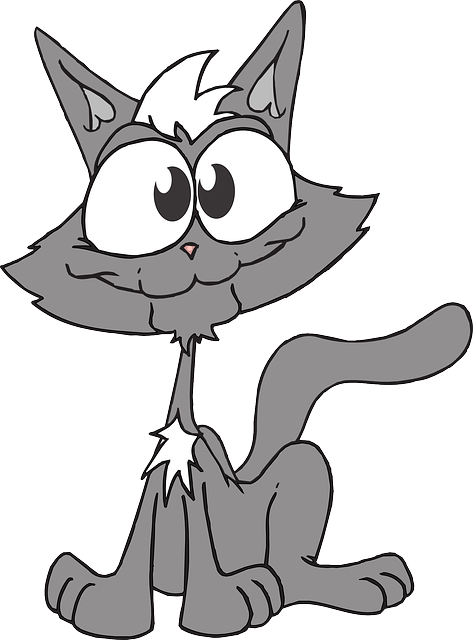 Drawing Animals in Silly Costumes
Now that your young artists have all the essential drawing supplies, it's time to take their creativity to the next level with a fun and imaginative activity: drawing animals in silly costumes. This exercise encourages your child artist to experiment with their drawing skills and lets them let their imagination run wild.
Imagine a penguin strutting in a superhero cape or a lion sporting a sparkly tutu. Drawing animals in silly costumes allows your child to explore the intersection of the natural and imaginary, creating whimsical characters that bring laughter and joy. This activity allows them to think outside the box, combining different elements to create unique and entertaining characters.
Encourage your child to start by selecting their favorite animal as the base for their drawing. The possibilities are endless, whether a dog, a cute cat, or even an exotic creature like a giraffe or elephant. Once they have chosen their subject, discuss various costume ideas with them, encouraging them to think about what would make their animal character even more amusing.
To make drawing fun, you could even turn it into a game. Have your child close their eyes and randomly select a costume idea from a hat or a basket. This adds an element of surprise and challenges them to think on their feet, allowing their creativity to flow freely.
As they begin their art projects, remind your child to remember the details. Encourage them to add vibrant colors, intricate patterns, and unique accessories to bring their animal characters to life. This exercise helps develop their artistic skills and promotes attention to detail and the ability to visualize concepts outside the ordinary.
Exploring Simple Shapes
As your child delves into the realm of imagination and creates fantastical landscapes, they will also begin to understand the building blocks of art. Using simple shapes as a foundation, they will discover the power of lines and curves and how these essential elements can transform into awe-inspiring illustrations.
Shapes are the fundamental components of all drawings, and exploring them can unlock endless possibilities for creativity. Encourage your child to experiment with circles, squares, triangles, and rectangles, guiding them to see the world around them through a different lens. They can observe how everyday objects like an ice cream cone or a teddy bear can be broken down into these basic shapes and how they can be combined and manipulated to create new and exciting concepts.
Drawing simple shapes teaches your child about proportions and balance and helps them develop their hand-eye coordination. As they practice drawing circles, squares, and triangles, they will refine their motor skills and gain agility in handling their art materials. This foundational skill will serve them well as they progress into more complex drawings.
Furthermore, exploring simple shapes allows your child to understand how different elements can be pieced together to form a cohesive whole. They can experiment with combining shapes to create characters, objects, or even entire worlds. Encourage them to let their imagination run wild and see where these shapes take them.
By venturing into exploring simple shapes, your child will uncover the secrets of artistry within the most basic forms. From here, their artistic journey will seamlessly transition into designing fun animal characters, where they can build upon their understanding of shapes and further unleash their creativity in bringing these characters to life.
Bringing Everyday Objects to Life
Bringing everyday objects to life opens up a whole new realm of artistic exploration for your child. Encourage them to view ordinary things in extraordinary ways and see the potential for a character or story within them. For example, an easy drawing idea like a drinking glass can transform into a friendly alien. Simple drawing ideas like a spoon might become a magical wand, and a sock can inspire a charming puppet. By incorporating these everyday objects into their drawings, your child can add an element of surprise and whimsy to their artwork.
Bringing everyday objects to life is super fun and sparks your child's creativity and encourages them to see the world around them in a different light. They'll begin to notice everyday objects' unique shapes, textures, and details, training their eyes to look for inspiration wherever they go. Whether it's the pattern on a carpet or the form of a cloud, these ordinary elements can become the building blocks of their imaginative creations.
Collaborative Drawing Projects
Collaborative drawing projects are a fantastic way to inspire creativity in your child while fostering their social and communication skills. By working with others, whether siblings, friends, or even parents, your child can engage in a shared creative process and learn valuable lessons about collaboration and cooperation.
One fun, collaborative drawing project is creating a "storyboard collage." Begin by gathering a group of individuals with different artistic styles and interests. Each person starts with a blank canvas or sheet of paper and draws a scene or character based on a predetermined theme or story. After a set amount of time, everyone passes their drawing to the person next to them, who then adds to the existing artwork. This process continues until the drawings return to their original creators. The result is a fascinating and dynamic collage that tells a unique and collaborative story.
Another cool collaborative drawing project is "exquisite corpse." This quirky game involves folding a piece of paper into sections and having each participant draw a different body part (head, torso, legs) without seeing what the others have drawn. When the paper is unfolded, a surreal and imaginative character emerges. This activity encourages spontaneity, imagination, and laughter as participants are surprised by the unexpected outcomes.
In conclusion, these fun and diverse drawing activities are a source of enjoyment for your child and numerous benefits for their development. By engaging in these imaginative exercises, your child will enhance their fine motor skills and artistic abilities and explore their creativity in unique ways. So, gather the essential supplies and encourage your child to let their imagination soar as they bring their drawings to life. Support their artistic journey, and you never know. You might just be nurturing the growth of the next Picasso or Da Vinci.
Related Posts:
Get Creative: Simple and Fun Drawing Ideas for Children
Drawing Challenges to Help You Take Your Art to the Next Level
What To Draw When You Have Artist Block
Silly Drawing Prompts for Kids
Prompts For Drawing – Simple Drawing Prompt To Enhance Your Drawing Skills