Are you interested in building a larger following so you can sell more art? Traditional Art Marketing is something that you want to focus on. You want to benefit from every opportunity that arises.
Soft Pink Wild Rose by Dave Nevue
Traditional Art Marketing
"Opportunities don't happen. You create them." Chris Grosser
There is no question that the internet has changed the world. This change has made it possible for artists to earn an income selling drawings and paintings online.
Artists do not have to put their faith in the art marketers of the past. Before the internet, an artist would be promoted by an art marketer. The artists would see low financial rewards for their hard work while the art marketers benefitted greatly.
Times have changed. You can now promote your brand and art to people around the work for very little money. The profits you make for a sale will now be in your hands not someone else's.
The key to your success is to build your name worldwide. The internet will make this possible for you and most of what I will share with you is how you can build your brand to be recognized worldwide.
Before I go into that, I want to go over some traditional art marketing strategies that will also help grow your brand.
Offline Marketing
When I talk about traditional marketing strategies, I am talking about offline marketing. There are still some benefits for marketing offline and could help build your brand quicker than just online marketing alone.
Collecting Emails
You can sell your work in galleries, auctions, craft fares, and private viewings. Selling your work in galleries, auctions and craft fairs will cut into your profit. However, if you have a plan you might be able to make those customers long-term loyal customers.
Your focus is to gather email addresses so you can continue to have a form of communication with them. You will be able to share with them your latest work that you have created. You will also be able to inform them of new fairs or showings that you will be at.
Contact Information
Another goal is to have the people who you meet offline become online customers. You want to give them ways that they can follow your blog, social media sites, and website.
When you send them an email, you will want to provide all ways that they can follow you.
Provide something that they can bring home. 
Business cards
Postcards
Brochures
Your contact info along with information for your online sites should be included on what you are handing them.
Although business cards are the time of the past, you still want to take advantage of every opportunity that might arise. You want to make it effortless for an individual to follow you and contact you. If it is too difficult for them, you will lose an opportunity to sell your work.
Implement Old and New Marketing Strategies
Keeping an open mind of the changes that are occurring in today's world will lead you to a successful future. Learning to travel with the changes of tomorrow and continuing to use what worked yesterday will keep you a step ahead of the competition.
Stay Organized
The busier you become the harder it will be for you to stay organized.
I have developed a system the will help you to keep everything organized.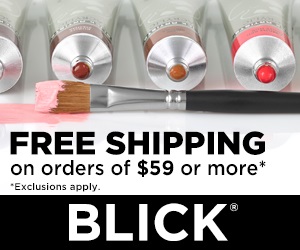 There is a printable form for everything you will need to keep your business organized.
Online Printing Services
I am listing some online sites that you will be able to order your business cards, postcards, and brochures from online. I always recommend reading reviews before purchasing to make sure that you are getting what you need for your business. This is a reflection of your brand so you will want to make sure that you spend some time designing your material.
Conclusion:
There are still some benefits for marketing offline and could help build your brand quicker than just online marketing alone.
You have a great opportunity to sell your art locally and worldwide.
Take advantage of both online and offline marketing.
Stay organized so you can be more productive with your time.
You might also be interested in:
How to Become an Expert Marketing Your Art
If you enjoyed this article don't forget to sign up for my free weekly newsletter.
You can also join me on:
Learn how to start, grow and monetize your online art business.
Over 100 videos, PDFs and eBooks to help you start and grow your online art business all for a low monthly membership fee.
New material added monthly.
More resources to help build your online art business. 
Art Business Printable Planners
Art Marketing Resource – All of the tools I use and recommend for my online art business.
Disclaimer: This post may contain affiliate links. If you make a purchase by clicking on an affiliate link, Nevue Fine Art Marketing may earn an affiliate commission at no additional cost to you. Affiliate relationships include, but are not limited to, Bluehost, Tailwind, Skimlinks, SareASale and StudioPress. To learn more visit Affiliate Link Disclosure Policy
28 Day Blogging Challenge for Visual Artists
Are you ready to start building an online presence?
Take the challenge and join all of the other artists selling their art online.
 By Dave Nevue
Download your copy today, or Purchase on Amazon.
The Productive Artist How to Live Your Dreams The right mindset and time management skills are essential for any business. These topics are often not talked about but are key elements for your success. You will learn how to have a winning mindset and time management skills necessary for operating a successful art business. Available at Amazon or Download today.
For Art Bloggers
By Dave Nevue
This eBook will help you to get familiar with your WordPress Dashboard so you can focus on writing content that will attract potential buyers to your artwork. Download Today.
For Art Bloggers
by Dave Nevue
Optimize your WordPress site for the search engines.
What you will learn: What is SEO – WordPress Themes – WordPress Visibility Settings – URL Structures – WordPress SEO Plugins – WordPress Categories and Tags – SSL HTTPS
Graphite Drawing by Dave Nevue
Purchase Prints and Greeting Cards