This is the second post of a short series that covers everything you will need to know about how to get started selling crafts online so you can earn extra money doing what you love to do.
If you have not already read the first post of this short series please visit Best Places To Sell Crafts Online to learn what the best places for selling crafts online are, how to separate yourself from the competition, what makes crafts sell online, how to price your crafts and who your target audience is.
Top 10 Secrets For Selling Crafts Online
Now that you know what platform you will be selling on, and what prices you will be charging to make a profit let's talk about how to grow your audience online.
Before we get started I do want to mention that selling crafts online takes a lot of work. There is much more to it than just creating your crafts.
Just because you have your products listed for sale does not mean they will sell. You have to develop strategies to drive traffic to your listings. If people do not know you are selling crafts they will not purchase them.
In order for you to succeed will need to dedicate time for online marketing every week.
Selling Crafts Online Checklist:
Create Something You Have A Passion For
Shipping
Customer Service
Photography
Product Descriptions
Be A Good Accountant
Know Where Your Audience Hangs Out Online
Start A Blog
Invest Your Time Wisely
Invest In Your Business
Create Something You Have A Passion For
Are you planning on building a business online selling your crafts?
If you are you are going to be selling and making a lot of the same products.
Create products that you have a passion for and is simple to make.
The more products you can produce in an hour the more money you will make.
Always keep in the back of your mind that your time is valuable.
Experiment with different ideas and see what people are interested in purchasing.
When you discover what is selling the best for you, focus on that and see if there is something else you can create that will compliment it or something that is similar.
Shipping
Shipping is something you will want to put some time thinking about.
What shipping service will you be using to ship your products?
How much will it cost you for shipping including shipping materials?
Will you sell internationally or just domestic?
Are you going to charge for shipping or are you going to offer free shipping? If you are offering free shipping you will have to adjust your pricing to compensate for the shipping costs.
Are you going to purchase insurance for the package?
Are you going to provide tracking?
Nobody likes to pay for shipping but in reality shipping a product costs money.
If you charge too much for shipping you might lose sales.
If your shipping prices are too low you will lose money unless you add the costs in your selling price.
You might have to experiment with different strategies to discover what works best for your audience.
Customer Service
The quickest way to build a business is by providing excellent customer service.
How can you provide great customer service if you never meet them in person?
There are several different strategies you can use that will build your potential buyer's trust.
The easiest way is to write great descriptions for the products you are selling.
Include every detail about the transaction.
Try to answer all of the questions a buyer might have prior to making a purchase.
Create an "About Me" page to let the buyer get to know you.
Have a FAQ page that provides answers to popular questions you receive.
Related Post: How to Write a FAQ Page For Art Websites
Have a way for a customer to contact you.
Related Post: How Contact Pages Increase Art Sales | Selling Art Online Tips
Make it easy for your views to navigate through your site and find what they are searching for.
Also, make it easy for your customers to make a purchase.
The bottom line is that if you take care of your customers they will take care of you.
Photography
Invest in photography equipment and courses to enhance your photography skills.
It does not matter if your prices are low and you offer free shipping, you will not sell your crafts if you do not upload high-quality images of your crafts.
Related Posts:
Tips for eCommerce photography for Crafters
4 Best Digital Cameras For Photographing Artwork
Candice Stringham created a fabulous course for crafters and artists called the Craft Photography Fundamentals.
This course shows you how to take photos that sell crafts.
With 38 videos and lifetime access, Candice shows you how to:
Creating affordable, photogenic backdrops and sets
Capturing all kinds of textures
Shooting with an iPhone and DSLR camera
Edits that add polish to your final images
Creating a consistent look that makes your brand stand-out
The basics of photo staging and
Tips on working with props so you end up with a catalog-quality shot
Product Descriptions
The description of your product is what will close the deal for you.
First, your image has to entice them, then the description has to clearly state what they will be receiving.
Related Resource: Effective Tips On Writing Art Descriptions That Sell
Be A Good Accountant
People start a business to make a profit.
If you want to make money you will have to stay on top of the financial side of the business.
I use QuickBooks for my business.
QuickBooks makes it easy to insert sales and expenses and allows you to see your profit and loss for each month, quarter and year.
It also saves you time during tax season. All you have to do is print the profit and loss for the year and bring it to your accountant. It is that simple.
Know Where Your Audience Hangs Out Online
At this point, you know how to take great photos and write excellent descriptions, now you will want to learn how to market your product.
The first step for any good marketing strategy is to know who you are marketing to.
After you know who your target audience is you will want to discover where they hang out online so you can develop productive marketing strategies.
Related Posts:
Sell Artwork Online By Knowing Who Your Audience Is Part 1
Sell Artwork Online By Knowing Who Your Audience Is Part 2
Simple Strategy For Finding Your Target Audience
Start A Blog
Your blog will be the fuel that drives your target audience to the crafts you are selling.
In my opinion, your blog will be the most valuable tool for your craft business.
If you are familiar with blogging, start a content marketing calendar today.
Related Resource: 28 Day Blogging Challenge for Visual Artists eBook
You might want to consider investing in a blogging course if you never blogged before. The quicker you can learn about content marketing the sooner you will have people interested in what you create visit your craft listings. The more people you drive to your site the more sales you will receive.
April Bowles-Olin created a 26 video blogging course specifically for crafters like you called Build a Successful Creative Blog. After just three short days with April, you'll possess the perfect foundation for better copywriting and creating a powerful, traffic generating blog.
Invest Your Time Wisely
I have been operating my businesses for over fifteen years and the most valuable lesson I have learned was to only invest my time on projects and strategies that produce results that compliment my goals.
For example, Pinterest drives more traffic to my site than all of the other social media platforms I market on combined.
It only makes sense that I spend more time marketing on Pinterest. Yes, I do enjoy the "likes" and positive comments on my posts on Facebook and Twitter but Pinterest is paying my bills so it important for me to spend more time on Pinterest.
Over time you will learn what is working for you. When you do focus on that. Do not waste your time on strategies that are not working for you.
Invest In Your Business
The last thing I would like to talk about in this post is the importance of investing in your business.
Every business requires continued education and tools that will help grow their business.
Don't be afraid to reinvest in your business.
Below are some of my favorite tools for operating my business.
CreativeLive provides affordable online video courses artists, crafters, and small businesses.
Tailwind is a Pinterest and Instagram schedule that makes it easy for you to grow your audience.
Social Warfare is a WordPress social sharing plugin that makes it easy for people to share your content on their favorite social media sites.
Conclusion:
Creating crafts that make money is something you specialize in.
Dedicating time to learn how to operate a successful online business will pay off time and time again.
Popular Craft Marketing Online Video Courses
Are you ready to take your art business to the next level?
Investing in marketing courses and tutorials will maximize your profit and speed up the growth of your business.
Below are some of the most popular art marketing courses that will grow your online art business:
Most Popular – How to Make a Living Selling What You Make by Megan Auman
Most Popular –  Build a Successful Creative Blog by April Bowles-Olin
How to Build a Business While Learning Your Craft by Megan Auman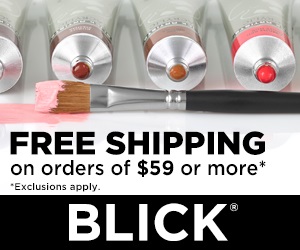 Disclaimer: This post may contain affiliate links. If you make a purchase by clicking on an affiliate link, Nevue Fine Art Marketing may earn an affiliate commission at no additional cost to you. Affiliate relationships include, but are not limited to, Bluehost, Tailwind, Skimlinks, SareASale and StudioPress. To learn more visit Affiliate Link Disclosure Policy
28 Day Blogging Challenge for Visual Artists
Are you ready to start building an online presence?
Available on Amazon or Download your copy today.
The Productive Artist How to Live Your Dreams
The right mindset and time management skills are essential for any business. These topics are often not talked about but are key elements for your success. You will learn how to have a winning mindset and time management skills necessary for operating a successful art business.
Available at Amazon or Download your copy today.
Get More Done in Less Time The Part-time Artist
Proven strategies that will help you to get more work done in less time so you can sell more art and earn more money.
Available at Amazon or Download your copy today.
Did you enjoy this article? Don't forget to sign up for my free weekly newsletter.
You can also join me on:
Learn how to start, grow and monetize your online art business.
Art Business Planners