It is already the end of another year. Did you reach your artist goals in 2017? Are you looking to grow your art business even more in 2018? Learn how to by reading the top 10 Nevue Fine Art Marketing Articles.
Top 10 Nevue Fine Art Marketing Articles 2017
Before I share with you the list of articles that were shared the most and what readers found most interesting in 2017, I want to talk about writing your goals for 2018.
The goals you write for your art business for next year will be the foundation and the focus of your art marketing strategy.
The information that you read from the articles listed below will mean nothing if you do not develop a strategy.
Take 5 or 10 minutes now and write your goals for 2018.
Besides writing your goals, you will want to have a system that will help you to review your goals.
Top 10 Nevue Fine Art Marketing Articles
Now that you have your goals written, let's see what the most popular posts were for 2017.
The list provided was generated from my Google Analytics account and are the top 10 viewed posts of 2017.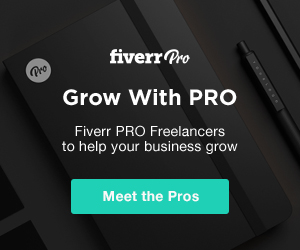 Are you struggling with taking great images of your artwork to put online? Selling art online has made it easy for artists to pursue a career doing what they love to do. The other side of the coin is that if the images of your artwork are of low quality, no one will purchase your art. I have come up with a list of 4 best digital cameras for photographing artwork to help you showcase your artwork with high-quality images.
Are you trying to sell more art? Is your studio becoming a storage area for unsold art? Are you struggling to find the most popular art that sells? In this article, discover the best art that sells online.
There is more art being sold online than ever before. Within the past fifteen years, I have seen so many businesses take advantage of this trend and create websites that will help artists showcase and sell their art online. Deciding what site an artist should use can feel overwhelming at first. In the beginning, you might not even know where to start. In this post, I have outlined 15 places to sell art online. These sites are popular among artists and photographers but are in no way the only ones that are available. They will be a good start for you to learn what options are available to you.
Do you need to write an artist statement if you are selling art online? Do you need an artist statement if you sell art at craft shows?
The truth is, you should have an artist statement no matter where you will be selling your art.
Are you thinking about selling your paintings? In this post, discover how to sell paintings and make money doing something you love.
One of the most complex tasks a rising artist faces when they are just starting to sell their art is learning how to price art. The price of your artwork could be the main reason your art sells or doesn't sell.
Are you excited about starting to sell your art online? Are you having a difficult time pricing your artwork? In this article discover how to price your artwork for better sales.
Are you trying to learn how to sell art on Instagram or how to sell art on Etsy? If you want to be successful you need to first start by learning how to photograph art. In this article, I will share with you tips on how to take the perfect photograph of your art and what equipment will give you the best results.
Are you excited about selling your art online? In this Sell Art Online Startup Plan, you will discover everything you need know to get your online art business started, so you can start selling your art today.
Top Selling Online Video Course
Top Selling eBook
28 Day Blogging Challenge for Visual Artists
Top Selling Workbook
Create an Artist Brand Workbook
I wish you all the best in 2018!
If there is anything you would like to see me cover in 2018 just use the contact form to reach me personally.
Did you enjoy this article? Don't forget to sign up for my free weekly newsletter.
You can also join me on:
Learn how to start, grow and monetize your online art business.
Art Business Planners
Disclaimer: This post may contain affiliate links. If you make a purchase by clicking on an affiliate link, Nevue Fine Art Marketing may earn an affiliate commission at no additional cost to you. Affiliate relationships include, but are not limited to, Bluehost, Tailwind, Skimlinks, SareASale and StudioPress. To learn more visit Affiliate Link Disclosure Policy
28 Day Blogging Challenge for Visual Artists
Are you ready to start building an online presence?
Take the challenge and join all of the other artists selling their art online.
By Dave Nevue
The Productive Artist How to Live Your Dreams 
The right mindset and time management skills are essential for any business. These topics are often not talked about but are key elements for your success. You will learn how to have a winning mindset and time management skills necessary for operating a successful art business.
Graphite Drawing by Dave Nevue
Purchase framed prints of Treat Time