Are you tired of your walls looking like a boring art gallery? Want to switch up your decor without breaking the bank? It's time to ditch the traditional frames and learn to hang art prints without them. This article takes you through five creative and easy ways to display your artwork, from minimalistic clips to daring tape. Whether you're working with a blank canvas or an already decorated wall, we've got you covered. Get ready to mix and match to create a personalized display that is uniquely yours. So let's dive in and explore how to display unframed art pieces.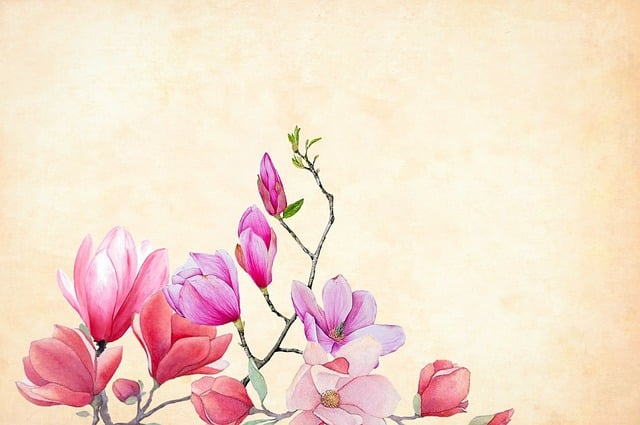 Disclaimer: This post may contain affiliate links. If you make a purchase by clicking on an affiliate link, Nevue Fine Art Marketing may earn an affiliate commission at no additional cost to you. Affiliate relationships include, but are not limited to, Bluehost, Tailwind, Skimlinks, SareASale and StudioPress. To learn more visit Affiliate Link Disclosure Policy
Choose the Right Method for Your Wall Surface
When it comes to hanging unframed art, it's essential to choose the proper method for your wall surface. Not all forms work for every type of wall, so it's necessary to consider the surface you're working with before diving in. If you're dealing with a smooth surface like drywall, options like tape or adhesive strips may work well for lightweight art. However, textured surfaces like brick or concrete may require a more heavy-duty approach, such as screws, metal hinge clips, nails, or brackets for unframed artwork.
Next, we'll explore the different methods you can use to hang art prints without frames, starting with a minimalistic look using clips. This method is almost picture perfect for those who want a simple, modern display that doesn't distract from the art itself. You can hang your prints evenly and securely with just a few hooks and string or wire. The best part? You can easily switch out your artwork whenever you feel like it without damaging your walls.
So if you're eager to try out this chic and effortless approach to painting and hanging art prints, read on to learn how to use clips for a minimalistic look.
Use Clips for a Minimalistic Look
If you're looking for a way to showcase your artwork without the distraction of a traditional frame, using clips can give you the minimalistic look you're after. This approach works great for those who prefer a modern, clean display, allowing the art to take center stage. You only need a few binder clips and some string or wire to hang your prints securely and evenly. The bonus is that you can easily swap out your artwork without causing any damage to your walls with binder clips.
But if you're daring and want to add a unique twist to your art display, use washi tape instead. This unexpected method can give your space an edgy and fun feel. Keep reading to learn how to use tape to hang your art prints.
Try Tape for a Daring Twist
If you're looking for a way to showcase your artwork daringly and uniquely, using tape can give your paper artwork the twist it needs. This unconventional approach is perfect for those who want to add a creative edge to their space and show off their art prints in a fun way. Plus, it's super simple to do.
All you need to get started is a roll of washi tape, scissors, and your chosen print. Cut a length of tape slightly longer than the width of your print and attach it to the back of your print, ensuring it's evenly spaced along the top edge. Then, attach the tape to the wall, ensuring it's level.
One benefit of using tape to hang your prints is that it's easy to adjust their placement. You can also experiment with different colors and types of tape to match your decor or add even more visual interest.
But if you're looking for an option that's just as easy to remove as it is to hang, consider using hanging strips. They're perfect for renters or those who frequently switch up their unframed prints. Keep reading to learn more about how to use hanging strips to hang your art prints without traditional frames.,
Hang Strips for Easy Removal
Hanging strips might be your best bet for a temporary solution to hang your art prints. Easy to apply and remove, these strips are perfect for renters or those who often switch up their decor. The adhesive on these strips is strong enough to hold the weight of your prints but also gentle enough not to damage your wall.
To use hanging strips, first, clean your wall with rubbing alcohol or soap and water to remove any dirt or oil. Then, apply the strips to the back of your print, following the instructions on the packaging. Once the strips are attached to your print, remove the protective layer and firmly press the print onto the wall where you want it displayed.
Hanging strips are also great for creating a cohesive gallery wall. Use strips to align and space out your pictures and prints, and easily adjust their placement if needed. Plus, you can mix and match frames and prints for your home's unique and eclectic vibe. Keep reading to learn more about creating an eclectic gallery wall.
Mix and Match for an Eclectic Vibe
Hanging art prints without traditional frames can be a game-changer for your home decor, but it's not just about finding the right print and hanging method. How you display art can add depth and personality to your space, especially when you mix and match frames, canvases, and prints.
Instead of sticking to a single frame style or print type, consider creating an eclectic gallery wall that showcases a variety of art styles, colors, and sizes. You can mix canvas art prints, paper, wood, and even fabric and pair them with frames in different colors and textures. The key is to find a common thread that ties all the pieces together, whether it's a color scheme or a theme.
Don't be afraid to use placement and spacing when arranging your gallery wall. Use hanging strips to easily adjust the position of each print, and experiment with overlapping and layering. You can add some three-dimensional elements, like a small shelf or a hanging planter, to your display options, break up the space and add interest.
An eclectic photo gallery wall is a great way to showcase your personality and style while adding visual interest to your home. Whether you're a fan of bold abstracts or vintage botanical prints, there's a way to mix and match your favorite pieces for a look that's uniquely you. So experiment, have fun, and create a gallery wall that reflects your taste and style!
Conclusion:
In conclusion, displaying unframed art is a fun and creative way to spruce up your space. Your options are limitless by choosing the correct method for your wall surface, using clips or tape for a minimalistic or daring look, or mixing and matching for an eclectic vibe. So why not experiment with different techniques and create a unique and personalized display?
Related Posts:
How to Care for Fine Art Prints: The Complete Guide
How To Print Your Artwork On Products Like A Pro
DIY Framing: The Ultimate Guide to Framing a Canvas Print
How to Mat and Frame Fine Art Prints