Are you planning your wedding and looking for creative ways to save money? Why not try making some of your own wedding crafts?
Plenty of tutorials online can help guide you, and by making your own decorations, invitations, and favors, you can save a lot of money. Here are some tips for making your wedding craft projects as successful as possible.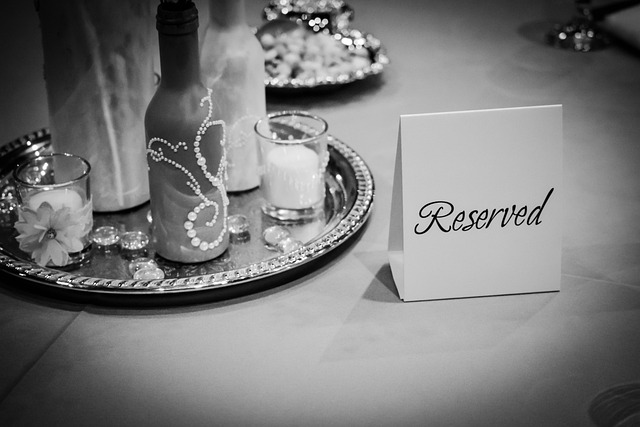 Disclaimer: This post may contain affiliate links. If you make a purchase by clicking on an affiliate link, Nevue Fine Art Marketing may earn an affiliate commission at no additional cost to you. Affiliate relationships include, but are not limited to, Bluehost, Tailwind, Skimlinks, SareASale and StudioPress. To learn more visit Affiliate Link Disclosure Policy
DIY Wedding Decorations
How To Make A Simple Wedding Veil
Making a veil is a simple project that can be completed in the afternoon.
All you need is a tulle length, scissors, and basic sewing supplies.
Cut a piece of tulle twice the length of your desired finished veil to get started. Fold the tulle in half, wrong sides together, and sew the short ends together with a straight stitch.
Next, gather the top edge of the veil by stitching a row of running stitches along the raw edge. Pull the gathering threads to gather the tulle until it is the desired width.
Finally, sew a comb onto the gathered edge of the veil and trim any excess tulle.
And that's it. You've now made a simple wedding veil that can be worn on your big day.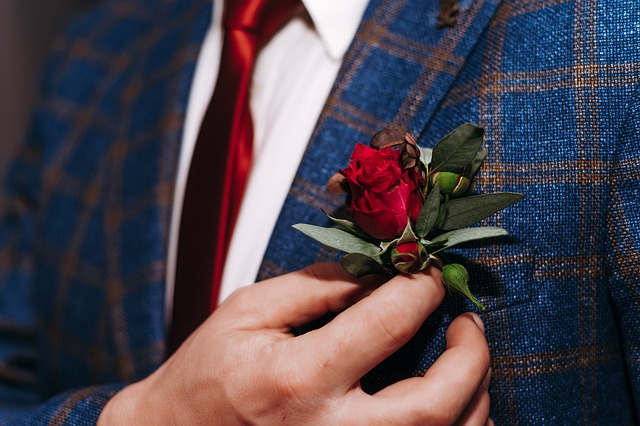 How To Make A Corsage Or Boutonniere
The task may seem daunting for those who have never made a corsage or boutonniere. However, anyone can create a beautiful floral accessory with time and effort.
The first step is to gather the necessary supplies.
For a corsage, you will need florist wire, floral tape, ribbon, scissors, and a few flowers. For a boutonniere, you will need all the above supplies and a small piece of foam.
Once you have gathered your supplies, start trimming the stems of your flowers, which are about six inches long.
Next, use the wire to create a framework for your arrangement. To do this, wrap the wire around the base of the stems and twist it to secure them.
Finally, add your flowers one at a time, using tape to secure each stem. Once the flowers are in place, add a ribbon to hide the wire and tape.
And that's it. With just a few simple steps, you can easily make your own corsage or boutonniere. By making DIY wedding decorations, you can reduce wedding expenses.
How To Make A Simple Bridal Bouquet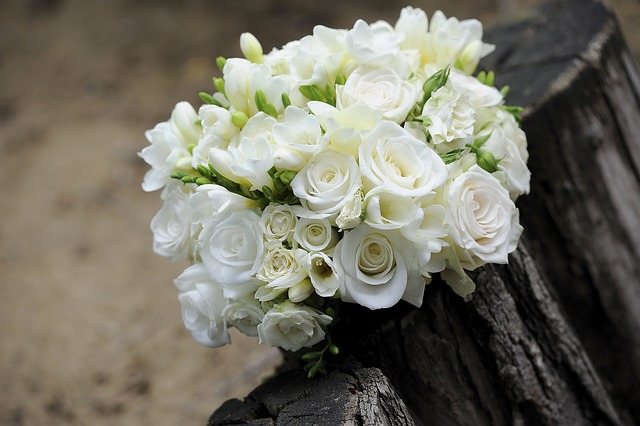 Flowers are a beautiful and essential part of any wedding, and a bridal bouquet is the bride's way of expressing her style on her big day.
While there are many ways to create a stunning bouquet, this tutorial will show you how to make a simple, elegant bouquet using just a few flowers.
First, choose your flowers. We recommend using two types of white flowers for this bouquet: roses and baby's breath.
You will need about 12-15 roses and 2-3 bunches of baby's breath.
Once you have your flowers, trim the stems to be about eight inches long.
Next, arrange the flowers into a loose bunch, alternating between the two types of flowers. As you arrange the bouquet, keep it open and airy – you don't want it to look too tightly wound.
Once you're happy with the arrangement, tie the stems together with a length of ribbon or twine.
And that's it. You now have a beautiful, simple bridal bouquet ready to help you celebrate your big day.
How To Make A Ring Bearer Pillow
A ring bearer pillow is a small pillow that carries wedding rings down the aisle. It is a tradition that dates back centuries and is still a popular choice for many couples today. If you want a unique way to present the rings during your ceremony, making your own ring pillow is a great option.
The first step is to choose the fabric for the pillow. You can use any material you like, but it should be something that will complement the rest of your wedding decor.
Once you have chosen the fabric, cut two square pieces. Then, sew the two pieces together, leaving a small opening at one end.
Next, stuff the pillow with batting or another type of soft filling.
Finally, stitch the opening closed.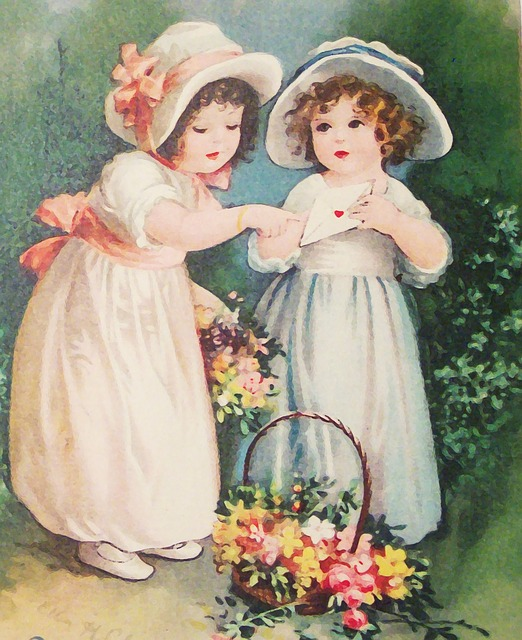 How To Make A Flower Girl Basket
A flower girl basket is a traditional part of many wedding ceremonies. While the specific details may vary from country to country, the basic idea is for the flower girl to carry a basket of flowers down the aisle and scatter them as she goes. This adds a touch of beauty to the proceedings and symbolizes the hope of new life and fertility. If you are planning a wedding and would like to include a flower girl, here are some simple instructions for making a flower girl basket.
You will need a sturdy basket, fresh or paper flowers, and a ribbon.
If you are using fresh flowers, choose ones that will hold up well in heat and moisture.
Fill the bottom of the basket with crumpled tissue paper or fabric to help secure the stems. Then, begin adding your flowers, arranging them as desired.
Once all the flowers are in place, take a length of ribbon and tie it around the base of the bouquet, knotting it securely.
Finally, attach another length of ribbon to the basket's handle, looping it around several times before tying it off.
Your flower girl basket is ready to be used in your ceremony.d you will have a beautiful and unique ring pillow prepared for your wedding day.
How To Make An Aisle Runner
An aisle runner is a decoration often used at weddings. It is a long piece of fabric placed down the center of the aisle, extending from the back of the ceremony space to the front. Aisle runners can be made from various materials, including tulle, lace, or even fabric, with a design printed on them. Many couples personalize their aisle runner by having their names and wedding date printed on them.
Aisle runners are relatively easy to make, and a few different methods can be used.
One popular method is to purchase a length of fabric and then attach it to the floor using double-sided tape or an adhesive runner.
Another option is to sew the fabric to a strip of Velcro, which can then be attached to the floor. This method is slightly more time-consuming but will result in a more secure attachment.
Regardless of the method used, an aisle runner is a simple way to add a touch of elegance to your wedding ceremony.
How To Make A DIY Wedding Card Box
A wedding card box is a great way to keep your guests' wedding cards safe and organized, and it also makes for a beautiful decoration. Making your card box is a simple project that can be easily customized to match your wedding theme.
You only need a few craft store supplies and some basic DIY skills.
To start, you'll need a cardboard box, decorative paper, glue, scissors, and a sharp knife.
First, cut the lid off of the cardboard box. Then, use decorative paper to cover the outside of the box. Glue the paper in place and carefully smooth out any wrinkles or bubbles.
Once the glue is dry, use the sharp knife to cut a slot in the top of the box for guests to slip their cards through.
You can decorate the top of the box with ribbon or flowers to add a personal touch.
And that's it! Your DIY wedding card box is ready to be filled with your guests' cards.
How To Make A Wedding Photo Booth
A photo booth is a great way to add a fun, personal touch to your wedding. Not only will it provide a fun diversion for your guests, but it will also give you a chance to capture some unforgettable memories. Fortunately, setting up a photo booth is relatively simple. You only need a few light sources, a backdrop, and a camera.
You can use either natural or artificial light for the light sources. If you're using natural light, position the booth near a window. If you're using artificial light, use either spotlights or string lights. Position the light sources so that they evenly illuminate the entire booth.
Next, choose your backdrop. A plain wall works well, but you can also get creative with this step. Hang fabric from the ceiling, drape it over furniture or lay it on the floor. Get creative and have fun with this step.
Finally, set up your camera. If you're using a DSLR camera, position it on a tripod near the back of the booth.
Or, if you are using a point-and-shoot camera, you can set it on a table or shelf near the back of the booth.
Once everything is set up, invite your guests to step inside and strike a pose.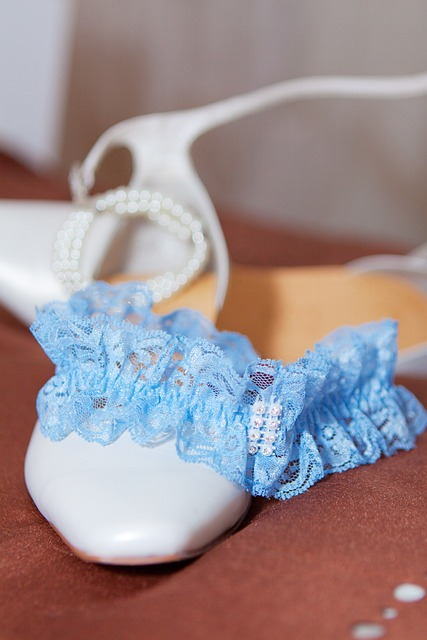 How To Make A Wedding Garter
A wedding garter is a timeless tradition that dates back centuries. The bride wears the garter underneath her dress, and the groom removes it during the reception.
While garters are traditionally white, they can be made in any color to match the bride's gown.
To make a wedding garter, you will need 1/2 yard of satin fabric, 1/4 yard of lace fabric, a sewing needle and thread, scissors, and elastic.
Begin by cutting a strip of fabric 18 inches long and 6 inches wide from the satin and lace fabrics.
Next, sew the strips along one long side with a 1/2-inch seam allowance.
Fold the strip in half lengthwise with the wrong sides together and press.
Then stitch along the raw edge with a 1/4-inch seam allowance, leaving a small opening for turning.
Turn the strip right side out and press.
Fold in the raw edges of the opening and hand-sew it closed. Finally, cut a piece of elastic to fit snugly around your thigh and stitch it at each end of the strip.
Your wedding garter is now complete.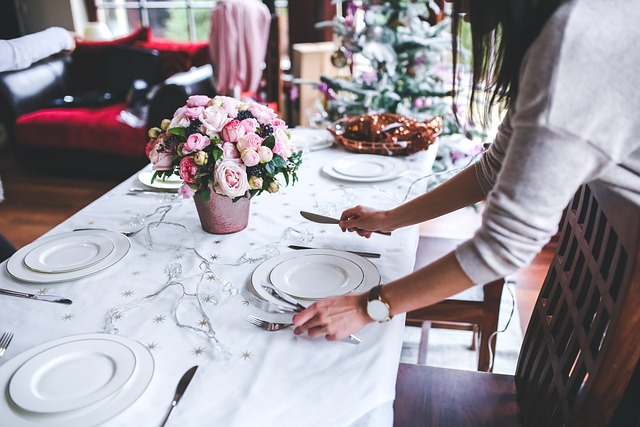 How To Make Wedding Table Decorations
Weddings are a very special occasion, and every detail is essential.
Decorations for tables are one element that can help make your wedding reception truly memorable. While store-bought decorations can be lovely, they can also be expensive. A great alternative is to make your own decorations. You can create simple centerpieces that complement your wedding theme with creativity and some basic supplies.
You will need basic supplies such as vases, candles, and floral foam. You can find these items at your local craft store.
Once you have your supplies, you must decide on a design. There are many different ways to arrange table decorations, so take some time to browse through wedding magazines or search online for inspiration.
Once you have a general idea of what you want to do, it's time to start creating.
Begin by placing the floral foam in the vases or mason jars.
Then, arrange the candles and flowers in the foam according to your chosen design. Be sure to use a variety of heights and colors to add interest and depth to your centerpieces.
With a little effort, you'll be able to create stunning decorations that will wow your guests.
Fun Bridal Craft Ideas
1. Wedding cake toppers
Wedding cake toppers are a fun and easy way to personalize your wedding cake. There are a variety of toppers available, from traditional bride and groom figurines to more unique options like monogrammed initials or love birds.
2. Wedding favors
Wedding favors are a great way to thank your guests for attending your special day. A wide variety of favors are available, from edible treats like candy or cookies to more practical items like keychains or coasters.
3. Table decorations
Table decorations can help to add a personal touch to your wedding reception. A few ideas for table decorations include centerpieces, place cards, and table runners.
4. Photo booth props
Photo booth props are a great way to add fun and excitement to your wedding reception. Guests can use the props to take photos with the bride and groom or their friends.
5. Wedding programs
Wedding programs are a great way to let your guests know what is happening during your wedding ceremony and reception. Programs can be simple or elaborate, depending on your preference.
6. Save the dates
Save the dates are a great way to let your guests know about your upcoming wedding well in advance. Save the dates can be sent out 6-12 months before your wedding date.
7. Invitations
Invitations should be sent out 4-6 weeks before your wedding date. Be sure to include all of the essential details about your wedding, such as the date, time, and location.
8. Thank you cards
Thank you cards should be sent out 2-3 weeks after your wedding date. Thank you cards give you a chance to express your gratitude to your guests for attending your wedding and for any gifts they may have given you
Conclusion:
Creating your own wedding table decorations is a great way to save money and add a personal handmade touch to your big day. With a bit of creativity, you can create beautiful centerpieces that will complement your wedding theme.
Related Posts:
Best Places For Printing Wedding Invitations
22 Creative Things To Sell On Etsy
25 + Best Things To Sell On Etsy To Make Money
How to Determine What Material is Best for Printing your Artwork