Tips For Finding The Right Location For Your Pop-Up Shop
Selling artwork at a pop-up event can offer numerous benefits for artists and crafters. For one, it allows them to showcase their creations to a broader audience, leading to increased exposure and potential sales. It also allows them to connect with like-minded creatives and potential collaborators in the community.
Pop-up events often attract individuals explicitly looking for unique, handmade items, creating a more targeted customer base for the artist or crafter. Plus, these events tend to have a fun, lively atmosphere that can make selling art more enjoyable for both the artist and the consumer. Participating in a pop-up event can be an excellent way to expand your reach and build your brand.
The question is, where can you find pop-up locations in your area? If you are interested in building name recognition for your new business locally, researching pop-up shops in your area will be a great way to sell handmade crafts locally.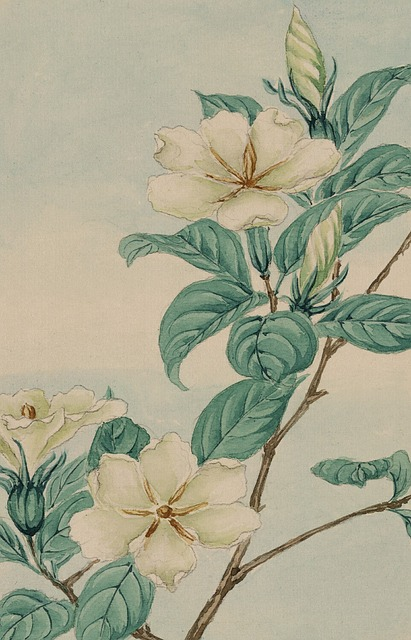 Disclaimer: This post may contain affiliate links. If you make a purchase by clicking on an affiliate link, Nevue Fine Art Marketing may earn an affiliate commission at no additional cost to you. Affiliate relationships include, but are not limited to, Bluehost, Tailwind, Skimlinks, SareASale and StudioPress. To learn more visit Affiliate Link Disclosure Policy
Develop Goals For Pop-up Events
When planning your pop-up event, developing specific goals you hope to achieve is important. This will help you to focus your efforts better and ensure that your time and resources are put to the best use.
Some things you may want to consider:
• increasing brand awareness among a particular demographic
• expanding your customer base
• introducing new products or services to the market
• establishing relationships with other businesses in the community
• generating leads or sales
Once you have determined your goals, you can create a strategy for achieving them. For example, if you want to increase brand awareness, you may want to consider doing a promotion around the event or partnering with another business that can help promote it. If your goal is to generate leads or sales, you may want to consider offering discounts or special deals only available at the pop-up shop.
Planning and executing a successful pop-up event takes time and effort, but by setting clear goals and putting together a well-thought-out plan, you can maximize your chances of success.
Research Best Pop-Up Shops In Your Area
When finding the right location for your pop-up shop, doing your research is critical. By researching the best pop-up shops in your area, you can get a good idea of what events are being hosted and what businesses are participating. This can help you determine whether a particular event is a good fit for your business, give you some ideas for how to stand out among the competition, and the foot traffic expected for the event space.
You can start your research by looking online. A quick Google search should yield plenty of results. Try narrowing down your search by including your city or zip code in your query. This will help to focus your results and make it easier to find relevant events in your area.
Another excellent resource for finding pop-up shops is social media. Many events will have a Facebook page or Twitter account that will list the dates and locations of upcoming events. You can also find lists of upcoming pop-up shops on websites like Eventbrite.
By taking the time to research the best pop-up shops in your area, you can ensure that you choose an event that is a good fit for your business and has the potential to help you achieve your goals.
Scout Out Potential Locations
Scrolling out potential locations is critical when looking for a location for your pop-up shop. This will help you to get a good idea of what is available and what might work best for your business.
There are a few things you want to keep in mind when scouting out locations:
• Size: The physical space should be large enough to accommodate your products or services.
• Location: The pop-up shop space should be accessible and convenient for your target audience.
• Atmosphere: The pop-up venue should have the right atmosphere for your business.
Take the time to visit potential locations and get a feel for them. Talk to business owners or event organizers to understand what is allowed and what is not. By scrolling out potential locations, you can ensure that you find the perfect space for your pop-up shop.
Make A List Of Businesses That Hold Pop-ups
As an artist, it's essential to be as resourceful as possible. One way to do this is by listing businesses that hold pop-ups. This will allow you to quickly find events that may be a good fit for your products or services.
To get started, make a list of local businesses that hold pop-ups. You can find this information online or by contacting the business directly. Once you have a list of businesses, reach out to them and introduce yourself. Let them know what you do and see if they would be interested in partnering with you for an upcoming event. Establishing relationships with businesses that hold pop-ups will make it easier for you to participate in future events.
Reach Out To Property Owners And Businesses In The Area
The first step is to reach out to the businesses or organizations hosting the event. Try networking through social media or attending events where you may meet the organizers in person. Once connected, come prepared with information about your products, any previous experience with pop-up events, and why they should choose to feature you at their event. Don't forget to follow up with a thank you note or email after the event.
Pick The Best Business For A Pop-Up Event
When deciding on a business for a pop-up event, it is important to consider the target audience and what products or services they might be interested in. For instance, a community filled with young families may be more likely to attend an event featuring local food vendors or children's clothing brands. On the other hand, a business district with a primarily corporate crowd may benefit from promoting luxury fashion or unique office accessories. Additionally, it can be helpful to connect with businesses that offer complementary offerings, as this can attract a broader range of customers and potentially increase sales for both parties. Researching popular trends in the area and keeping an eye out for up-and-coming brands can also lead to successful partnerships. Ultimately, choosing the right business for a pop-up event involves considering the desires and needs of potential customers while staying current and dynamic.
Set Up Your Pop-Up Space
When setting up a popup space to showcase and sell art and crafts, it's essential to consider the layout and presentation carefully. Displaying pieces on plain white walls can be a good starting point, but incorporating different props and furnishings can take the display to the next level. For example, hanging artwork on a rustic wooden fence or placing ceramics on a wooden shelf can add a unique touch that catches potential buyers' attention. Utilizing negative space is also crucial – crowded displays can appear cluttered and overwhelming, so leaving space between pieces allows each one to shine on its own.
Think about how a department store merchandises its products. Visit small businesses in your local area to discover how they make the most out of their retail spaces. Take all the information you gathered to design the perfect pop-up art gallery for your products.
Ultimately, creating an attractive and cohesive collection will attract more interest from customers and increase sales.
Crafters Pop-Up Checklist
When setting up a pop-up shop, it's essential to be prepared for anything. This means having a checklist of items you will need to make the event run smoothly. Organizing and planning can minimize stress and focus on what's important – selling your products!
Below is a list of items you will likely need for your pop-up event. Be sure to consult this list before the event and make arrangements to have everything ready in time.
Signage for products
Product Samples
Cash Register/Credit Card Machine
Market Your Pop-Up Shop To Attract Customers
Like any business, attracting customers is key to success. Without customers, there can be no sales and no profits! Marketing your pop-up shop is necessary to reach potential buyers and generate interest in your products.
There are a variety of marketing strategies you can use to market your pop-up exhibition. Below are a few suggestions to get started:
1. Create a social media campaign – This can include creating a unique hashtag for your event, posting about the products you'll sell, and inviting people to attend.
2. Place flyers and posters in local businesses – Make sure to get permission from store owners before placing any materials.
3. Send emails to friends, family, and followers – Let them know what products will be available and when the event will occur.
4. Host a pre-event sale – This can help generate buzz and attract visitors who may not have known about the event otherwise.
5. Have a sign-up sheet at the event – This allows people to stay up-to-date on upcoming pop-ups and receive information about special deals and discounts.
6. Give away free product samples – This is a great way to introduce people to your products and create interest in what you're selling.
Various methods will help ensure that as many people as possible know about your pop-up shop. Utilizing creativity and ingenuity will help make your shop stand out from the competition and result in more sales and success!
Conclusion:
Starting a pop-up shop can be a great way to test new products and generate interest in your business. By utilizing a checklist of items you will need for the event, being prepared for anything, and marketing your shop effectively, you can ensure that your pop-up is successful. With some planning and effort, you can create an attractive and cohesive collection that will attract more buyers and increase sales.
FAQ
How to start your own pop-up shop?
There is no one-size-fits-all answer to this question, as the steps for starting a pop-up shop will vary depending on the type of business and products you sell. However, some general tips for getting started include finding the right location, designing an attractive and cohesive display, and marketing your shop effectively.
What determines a pop-up shop's success?
Several factors can contribute to a pop-up shop's success, such as the quality of products, the attractiveness of the display, and the effectiveness of marketing. However, ultimately, the success of a pop-up shop depends on sales. If customers are interested in what you're selling and make purchases, then your pop-up shop was successful.
How long do pop-up shops usually stay open?
The time a pop-up shop is open for business will vary depending on the type of business and products being sold. Some pop-ups may only be available for a few days or weeks, while others may stay open for months. Ultimately, it is up to the business owner to determine how long their pop-up shop will remain open.
What are some common challenges faced by pop-up shops?
Some common challenges pop-up shops face include attracting customers, managing inventory, and staying within budget. Additionally, because pop-ups are temporary, there is always the risk that the shop may have to close down unexpectedly if sales are low or other unforeseen circumstances arise.
How does selling art at a pop-up increase online sales?
Selling art at a pop-up shop can help increase online sales by introducing potential customers to your work and providing them with a way to purchase your products in person. Additionally, hosting a pop-up shop can generate interest and excitement about your business, encouraging people to visit your website or social media pages and learn more about your work. Ultimately, selling art at a pop-up shop is an excellent way to reach new audiences and grow your online presence.
Related Posts:
Best Shipping Tips For Artists Selling Art Online
5 Benefits of Selling Your Art Online
Increase Art Sales With OptinMonster Spin To Win
How To Sell Your Art At Craft Fairs Like A Pro
How To Add Products To A Facebook Shop