As an artist, you may be looking for ways to sell your artwork online. One of the most popular platforms for doing this is Instagram.
While it can be a great way to reach a larger audience, you should keep a few things in mind if you want to make the most of this social media site.
This post will provide tips for artists looking to sell their art on Instagram. Keep reading to learn more.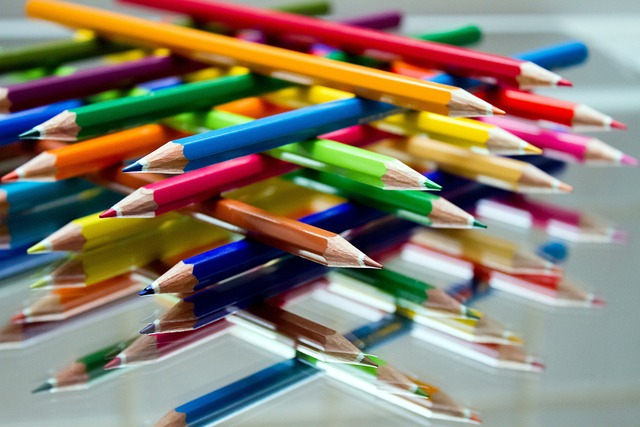 Disclaimer: This post may contain affiliate links. If you make a purchase by clicking on an affiliate link, Nevue Fine Art Marketing may earn an affiliate commission at no additional cost to you. Affiliate relationships include, but are not limited to, Bluehost, Tailwind, Skimlinks, SareASale and StudioPress. To learn more visit Affiliate Link Disclosure Policy
Is Instagram Good For Posting Art?
Instagram has quickly become one of the most popular social media platforms. With over a billion active users, it is a great place to share photos and connect with friends. However, Instagram can also be an excellent tool for artists. By sharing their work on Instagram, artists can reach a large audience and connect with potential customers. In addition, Instagram provides a convenient way to sell art online. By setting up an Etsy Shop or using a print-on-demand service, artists can sell their work directly to Instagram users. As a result, Instagram can be an excellent platform for artists of all genres.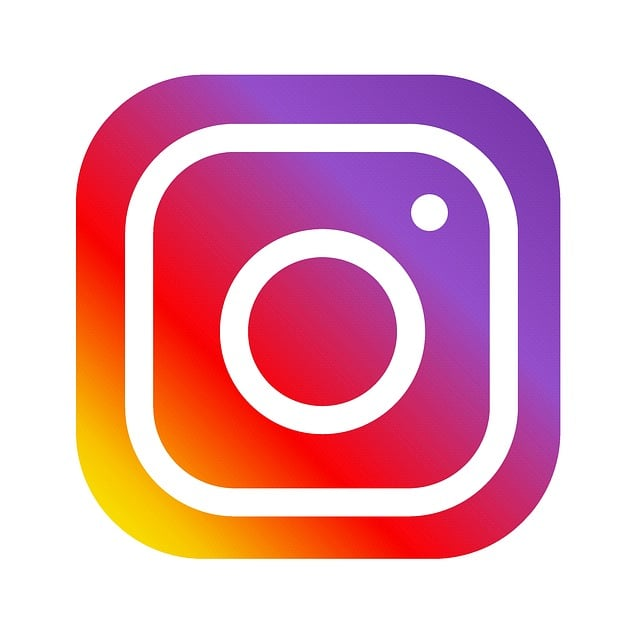 How Post Art On Instagram?
The first step is to create a business Instagram account. This will allow you to access analytics, insights, and other features that are not available on personal accounts. It is also essential to choose the perfect name for your account. Your Instagram user name should be simple, memorable, and reflect your art type. After that, you need to write an engaging bio that tells people who you are and what they can expect from your account. Once your account is set up, it's time to start posting.
How To Create An Instagram Account
1. Go to the App Store or Google Play and download the Instagram app.
2. Open the app and tap Sign Up.
3. Enter your email address and full name, and create a username and password.
4. Tap Sign Up.
5. To add a profile picture, tap the Profile tab and Edit Profile.
6. Tap Change Profile Photo, select a photo from your camera roll or take a new one.
7. To add a bio, tap the Bio field and enter a short description of yourself.
How To Choose The Perfect User Name
1. Choose a short, simple username that is easy to remember.
2. Make sure the username reflects your art type or style.
3. Avoid using numbers and special characters if possible.
How To Write An Engaging Instagram Bio
1. Introduce yourself and explain what kind of art you make.
2. Include information about your accomplishments and awards.
3. Mention any special skills or techniques you have mastered.
4. Include links to your website or other social media profiles.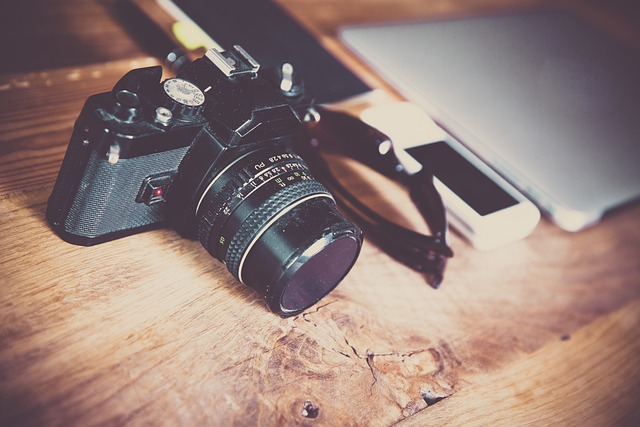 How To Photograph Your Artwork For Instagram?
1. Use natural light
Whenever possible, use natural light when photographing your artwork for Instagram. Natural light will help to bring out the colors and details in your artwork, making your photos look more professional. If you don't have access to natural light, you can use a desk lamp or other artificial light. Just be sure to avoid using flash, as it can wash out your photos.
2. Choose a plain background
When photographing your artwork, be sure to choose a plain background. A busy background will distract from your artwork, so it's best to choose a solid color or simple pattern. If you're photographing your artwork on a wall, remove any clutter from the area around it.
3. Use a tripod
If you want to avoid blurry photos, using a tripod when photographing your artwork is essential. A tripod will help keep your camera steady, resulting in sharper photos. If you don't have a tripod, try propping your camera up on a stack of books or another sturdy object.
4. Use manual mode
If you want more control over your photos, it's best to use manual mode rather than automatic mode. You can manually adjust the shutter speed, aperture, and ISO to get the desired results. Many online tutorials can help you get started if you're unfamiliar with these settings.
5. Take multiple photos
When photographing your artwork for Instagram, taking multiple photos from different angles is a good idea. This way, you'll have plenty of options when selecting the best photo to post. Once you've taken several photos, look at them and select the one that looks the best.
6. Edit your photo
Before posting your photo on Instagram, it's a good idea to edit it using a photo editing app such as Adobe Photoshop or Lightroom. These apps will allow you to crop and resize your photo and adjust the color and contrast levels. If you don't have experience with photo editing, there are plenty of online tutorials to help you get started.
7. Post your photo
Once you've edited your photo and are happy with the results, it's time to post it on Instagram. Include a caption describing your artwork and tag any relevant hashtags so followers can find your photo.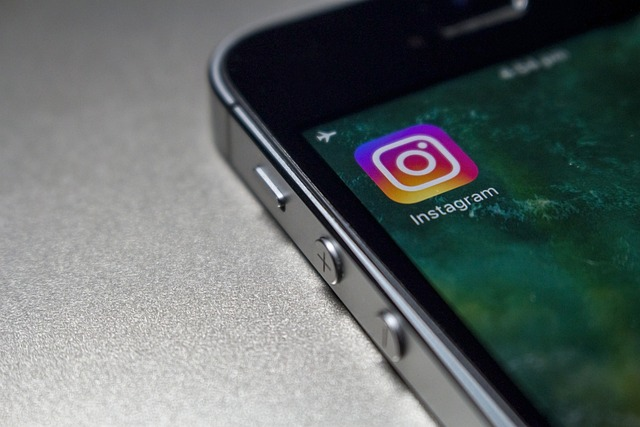 Gain A Following
As any artist knows, selling art can be a challenge. There are a limited number of galleries and exhibitions, and competition is fierce. Fortunately, the internet has opened up a new world of possibilities for artists.
However, simply setting up a shop is not enough. To be successful, artists need to get their art noticed online. By sharing their work on Instagram, artists can reach a global audience and connect with potential customers worldwide.
In addition, many artists use Instagram to promote their work and attract new customers.
What Challenges Do Artists Face When Trying To Build A Following On Instagram
1. The Instagram algorithm
Instagram's algorithm can be a significant challenge for artists trying to build a following on the platform. The algorithm is constantly changing, and it can be difficult to predict what will make your content more visible to users. You generally want to post high-quality content relevant to your target audience. Additionally, using hashtags and tagging other users in your posts can help increase your content's visibility.
2. The competition
There are over 1 billion active users on Instagram, which means a lot of competition for attention. It can be challenging to stand out from the crowd, but it is essential to remember that quality is more important than quantity. Focus on creating high-quality content that appeals to your art buyers, and don't worry about posting multiple times daily.
3. Time commitment
Building a following on Instagram takes time and effort. You need to post daily, engage with other users, and use hashtags and other strategies to increase your posts' visibility and your Instagram followers. If you're not willing to put in the time and effort, it will be challenging to build a following on Instagram.
4. Paid promotion
Paid promotion is one way to overcome challenges associated with building a following on Instagram. When you pay to promote your content, it will be seen by more people, which can help you to gain new followers. However, paid promotion can be expensive, so it's important to consider whether it is worth the investment before you start spending money on it.
5. Consistency
It's essential to be consistent when trying to build a following on Instagram. That means posting quality content regularly and engaging with other users regularly. If you're inconsistent with your posting or engagement, it will be challenging to maintain a strong presence on the platform.
6. Engagement
Engagement is essential if you want to build a following on Instagram. When you engage with other users, they are more likely to engage with you in return. This mutual engagement can help you to gain new followers and build relationships with other users on the platform. There are several ways to engage with other users, including liking and commenting on their posts, sending them direct messages, and tagging them in your own posts.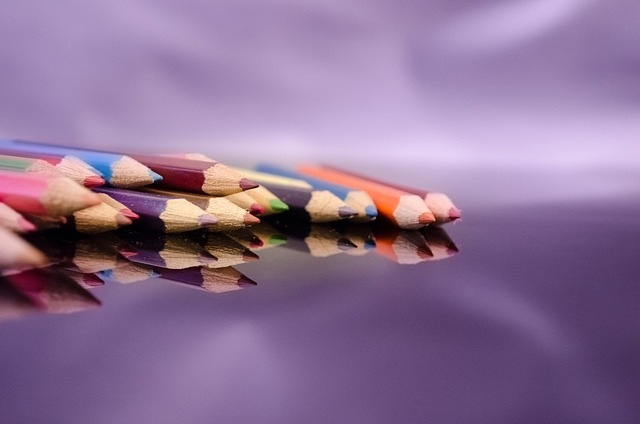 Tips To Grow Your Instagram Followers
Pick a niche
One important consideration is to choose a niche market. By targeting a specific group of buyers, artists can more effectively reach their target audience and sell more work. Additionally, focusing on a niche allows artists to build a following among potential buyers better. When people know what art they can expect from an artist, they are more likely to follow their work and share their art page with others. Ultimately, choosing a niche market is an essential step for artists who want to succeed in selling their work on Instagram.
Collaborate
Collaborating with other creators is one way to make your work more visible. When you collaborate with someone with a similar aesthetic, you can reach a whole new audience of potential buyers. Furthermore, collaborating with other artists can help to create a sense of community and support among creatives. When artists can help each other succeed, it creates a positive feedback loop that benefits everyone involved. So if you're looking to sell your art on Instagram, remember that collaboration is critical.
Stay Relevant
The algorithm that Instagram uses promotes recent and popular content, meaning that if an artist wants their art to be seen by potential buyers, they need to post engaging content regularly to receive engagement in the form of likes, comments, and shares. Additionally, artists must ensure their bio is up-to-date and includes all relevant information, such as links to their website or Etsy shop. By staying active on Instagram and updating their profile, artists can increase their chances of selling more art and reaching a wider audience.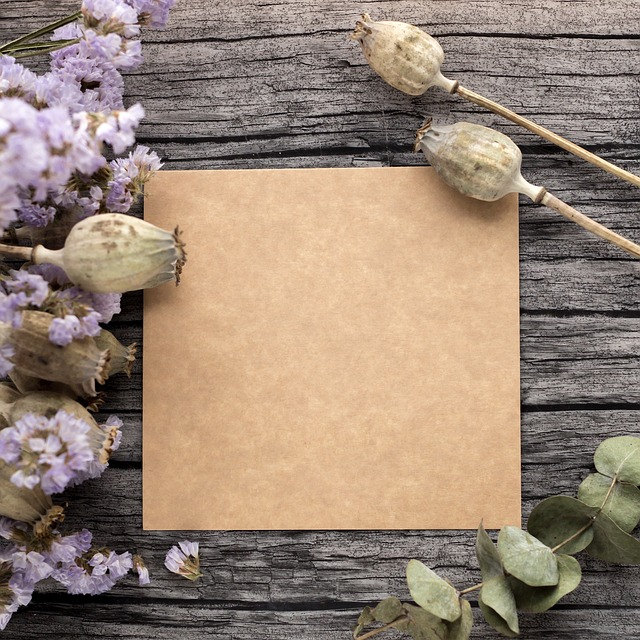 Create Shareable Content
One of the best ways to create shareable content is to produce short videos that give viewers a behind-the-scenes look at your creative process. A video post can be short and straightforward, but it should give viewers an insight into your unique approach to making art. In addition to videos, it is also important to post high-quality photos of your work and write engaging captions that describe your inspiration for each piece.
Use Stories To Your Advantage
A picture may be worth a thousand words, but stories can be even more powerful when selling art on Instagram. That's because stories connect the artist and the viewer, making it more likely that the viewer will be interested in purchasing the art. In addition, stories can help build an emotional connection with the viewer, encouraging them to see the value in the art and be more willing to pay for it. Finally, stories can also be used to highlight the process behind the art, giving potential buyers a better understanding of the work that goes into each piece.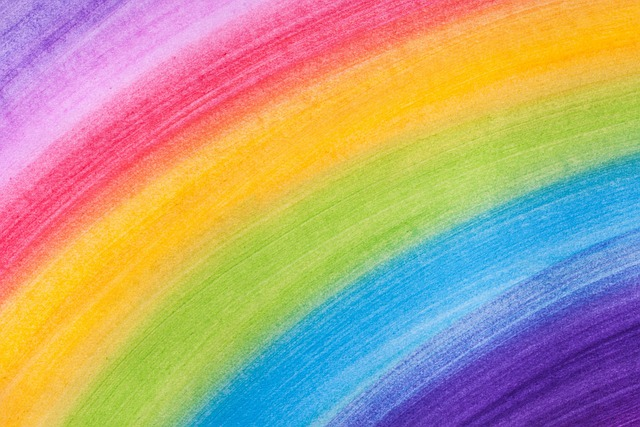 Find What You Do Uniquely And Do It Well
It can be hard to stand out from the crowd in a world where everyone is a content creator. This is especially true for artists trying to sell their work on Instagram. With so much competition, artists must find what they do uniquely and do it well. Only by creating quality posts that resonate with their audience will they be able to build a following and sell their work. This is not to say that artists should only create art that appeals to a mass audience. On the contrary, niche markets can also be very lucrative. However, artists need to be aware of the competition and create truly unique work if they want to succeed on Instagram.
Keep Track Of Your Engagements
To succeed, artists who sell their work on Instagram must keep track of their engagements. By engagement, we mean people's interactions with your posts – likes, comments, shares, and views. The number of engagements you get on a post indicates how popular it is and how likely people are to see your work. Additionally, engagement is one of the factors that Instagram's algorithm considers when determining which posts to show in people's feeds. If you want your posts to be seen by as many people as possible, keep track of your engagement levels and ensure they're high.
There are several ways to do this, but one of the simplest is to use a tool like Social Blade. Social Blade tracks engagement data for Instagram users and provides valuable insights into which posts are performing well and which ones need some work. You can increase your chances of selling your art on Instagram by tracking your engagement and ensuring it stays high.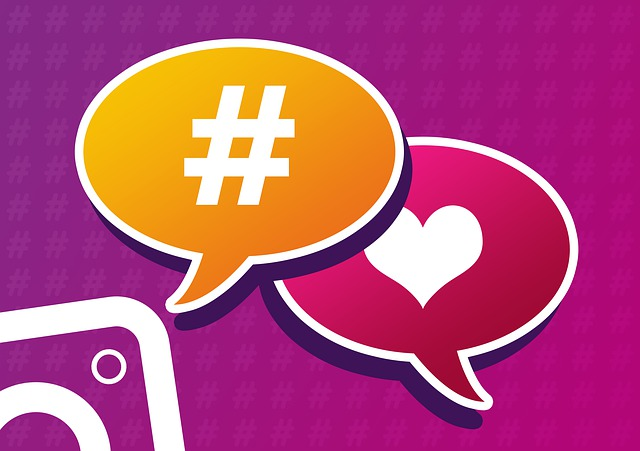 Find A Suitable Hashtag For Your Work
One of the best ways to market art on Instagram is using hashtags. Hashtags are a great way to help potential buyers find your work. When you use relevant hashtags, you're more likely to appear in searches, and you'll also get your work in front of people who might not otherwise see it. But it's not enough to use popular hashtags. You need to find relevant ones for your oil painting or artwork that will reach your target audience and avoid using other hashtags that are not relevant to your post. Otherwise, you're just wasting your time. So if you're serious about building an art account on Instagram, take the time to find the right hashtags for your work. It'll make all the difference.
Limit Your Use Of Hashtags
You can reach a wider audience and attract new fans by tagging your posts with relevant keywords. However, using hashtags sparingly is essential, as overly-hashtagged posts can appear spammy and discourage potential buyers. Instead of plastering your posts with dozens of hashtags, limit yourself to one or two relevant tags per post. This will help you to appear more professional and increase the chances that serious buyers will see your work. So don't go overboard with the hashtags – a few well-chosen tags can make all the difference when selling art on Instagram.
Avoid The Most Popular Hashtags
When artists post their work on Instagram, they want to reach as many people as possible. That's why it's tempting to use popular hashtags like #art or #painting. However, using these hashtags can be counterproductive. The most popular hashtags are so overloaded with posts that your work will likely get lost in the shuffle. And even if someone stumbles across your post, they're likely overwhelmed by the sheer volume of artwork and quickly scroll past.
If you're serious about selling your art on Instagram, you must avoid the most popular hashtags. Instead, focus on finding niche hashtags that will help you reach a more targeted audience. Using specific hashtags, you can connect with an existing audience who are genuinely interested in your work and are more likely to purchase. Ultimately, quality is more important than quantity when selling art online.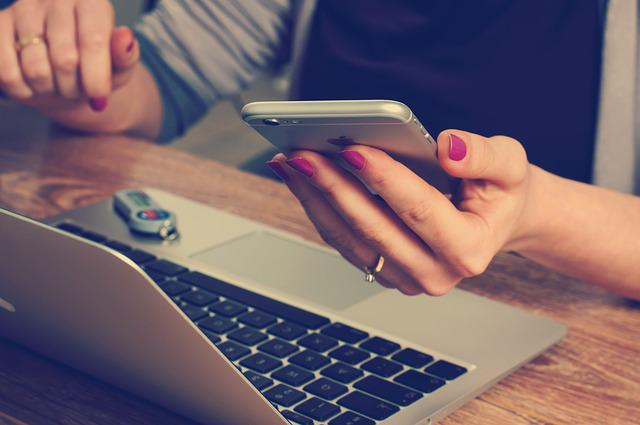 When Should I Post My Art On Instagram
Anyone who has tried to grow a following on Instagram knows that timing is everything. Post at the wrong time, and your content is likely to get lost in the shuffle; post at the right time, and you could see a significant uptick in engagement. But when is the best time to post on Instagram?
According to a recent study, the answer may depend on the content you share. The best time to post images is between 10 am and 3 pm, when users are most likely to scroll through their feeds. For videos, early afternoon is ideal, as users tend to watch more videos later in the day. And for Stories, there's no definitive answer; ensure your content is timely and relevant, and you're likely to see good results.
Of course, these are just general guidelines and may vary depending on your account's target audience and overall tone. But if you're looking to gain traction, paying attention to when you post can make all the difference.
Conclusion:
Using hashtags is a great way to get your artwork seen by potential buyers on Instagram. However, it would be best if you used them sparingly and only used relevant tags that will reach your target audience. Additionally, you should post at the right time – during peak hours when users are most likely to be scrolling through their feeds. Finally, pay attention to the content you share and when you post it – different content performs better at different times. Following these Instagram for artists tips can increase your chances of selling art on Instagram.
Related Posts:
How Artists Can Use Instagram to Promote Their Art
How To Sell Art On Instagram Best Strategies
5 Reasons Why Your Instagram Hashtags Are Not Working
How to Get Your Art on Instagram Noticed by Art Collectors
How To Use Instagram To Promote Your Art