Are you frustrated because you see weeks, months, or even years fly by you without finding time to do what your true passion is, being an artist? Do you feel that creating and selling art is only a dream that will never become a reality?
It can be difficult to balance work and personal life and find time to create art. But using some of these 5 effective time management tips, you can make the most of your time and get your artwork done.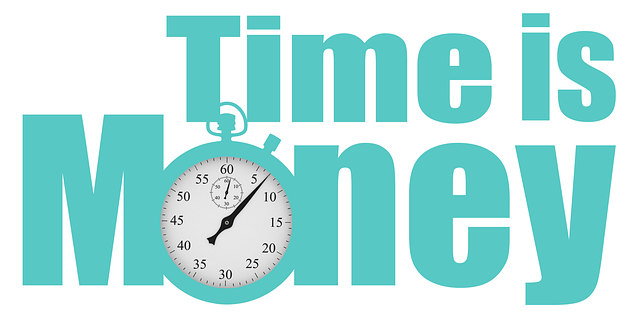 Disclaimer: This post may contain affiliate links. If you make a purchase by clicking on an affiliate link, Nevue Fine Art Marketing may earn an affiliate commission at no additional cost to you. Affiliate relationships include, but are not limited to, Bluehost, Tailwind, Skimlinks, SareASale and StudioPress. To learn more visit Affiliate Link Disclosure Policy
Introduce the topic of time management
As an artist, managing your time effectively can mean the difference between completing a project and missing deadlines or feeling constantly overwhelmed.
It may be tempting to dive straight into your art without a plan, but a time management schedule will help you prioritize tasks and stay on track.
Start by setting specific goals and breaking them down into manageable chunks. Assign deadlines for each task and try to stick to them as much as possible. Make sure to schedule breaks and events that may interrupt your usual workflow. And don't be afraid to adjust your schedule as needed; not every day will be perfect, but being willing to adapt will make it easier to accomplish your goals while allowing room for creativity and inspiration.
An effective time management routine can significantly improve your productivity and enjoyment of the artistic process.
Discuss How Time Management Is Essential For Artists
As an artist, getting lost in the creative process and losing track of time can be easy. However, managing your time effectively is crucial for meeting deadlines, improving productivity, and achieving success.
Setting specific goals and breaking them into manageable tasks can help keep you focused and on track. Creating a schedule or to-do list can also ensure that all necessary tasks are completed promptly.
Time management can also improve stress levels, as you'll better understand what needs to be accomplished and when. While it may seem counterintuitive to limit the artistic process, effective time management can enhance creativity by allowing room for brainstorming and experimentation within set parameters.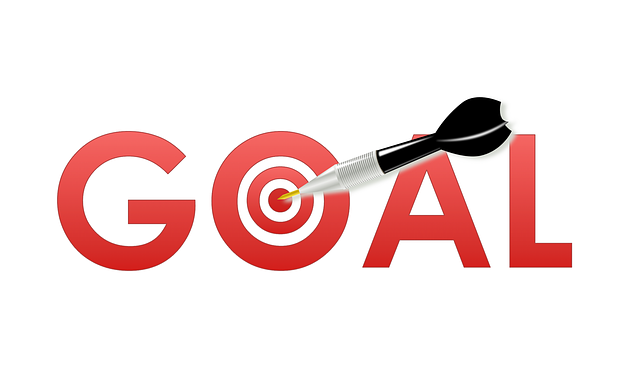 Know Your Objectives
As an artist, you must clearly understand your objectives to build a successful business. Knowing what you want to accomplish can guide the development of your brand and inform crucial decisions such as pricing and marketing strategies. Additionally, objectives can serve as motivation to continue pushing forward and reaching new goals.
Without a strong understanding of your artistic purpose and intended impact, standing out among the competition and attracting potential clients or customers can be challenging.
5 Tips For Effective Time Management for Artists
Time management can be pivotal in achieving success in all aspects of life, from academics to personal relationships.
Here are five tips for effectively managing your time:
1) Set specific goals and prioritize tasks – creating clear, achievable goals helps you focus on what truly needs to be done. Prioritizing tasks allows you to prioritize the most important ones first.
How To Write Effective Goals
Setting goals can be a great way to motivate yourself and track your progress, but it's important to set practical goals to reap the benefits.
One key component of effective goal-setting is specificity – rather than saying, "I want to lose weight," try setting a specific target, such as "I will lose 10 pounds by the end of the month." Another important aspect is setting attainable yet challenging goals. It's important not to set too easy of a goal, as you won't feel a sense of accomplishment upon achieving it. On the other hand, setting a goal that is too difficult or unrealistic can lead to frustration and giving up. Finally, ensure your goals align with your values and long-term objectives.
This way, achieving your goals will help you work towards your larger life aspirations.
2) Use a planner or schedule – writing down or setting reminders for due dates, and appointments helps ensure that nothing falls through the cracks.
How To Write An Entire To-Do List
To-do lists can be a lifesaver when it comes to keeping track of daily tasks and long-term goals. However, not all lists are created equal. To maximize effectiveness, consider the following tips.
First, prioritize your tasks by listing the most critical items first. This will help ensure they don't get pushed aside in favor of less urgent tasks. Next, set realistic deadlines for each item on your list and break larger goals into achievable steps. Finally, limit the number of tasks on each list to avoid feeling overwhelmed.
3) Take breaks and avoid procrastination – taking breaks gives your brain a rest and allows you to refresh before jumping back into work. Avoiding procrastination helps prevent last-minute stress and rush.
How To Prevent Procrastination
Procrastination can be a tricky habit to break, but a few strategies can help. One way is to prioritize tasks and tackle the most important ones first. Keeping a list and checking off tasks as they're completed can also provide a sense of accomplishment, making it easier to stay motivated.
Planning your day and avoiding being distracted by activities or social media is also essential. Giving yourself small rewards for completing tasks can provide additional motivation. And finally, don't be afraid to ask for support from family and friends if you struggle with procrastination. Remember, taking charge of your time and staying focused will pay off in the long run.
4) Delegate or ask for help – delegation can help lighten your workload while allowing others to contribute and develop skills. Asking for help shows that you are not afraid to admit when you need assistance.
5) Make self-care a priority – prioritizing self-care helps improve physical and mental well-being, allowing you to work more efficiently and effectively. Effective time management involves setting realistic goals, staying organized, taking breaks, delegating tasks, and practicing self-care.
How To Implement Time Management
Every professional artist knows the importance of creating art and marketing their business. A triumphant artist has become successful because of time management strategies like time blocking, a time management journal, and different time management tools to help them eliminate wasting time.
The best way to get started is by discovering your weaknesses and spending time learning how to get more done in less time so you can focus on new projects. What are your personal time wasters? How can you use your time wisely?
Conclusion:
Using some of these 5 practical time management tips, artists can make the most of their time and get their artwork done! These tips can significantly improve productivity and enjoyment of the artistic process by helping artists focus on specific goals, break tasks into manageable pieces, take breaks, delegate tasks, and prioritize self-care. Implementing these strategies will lead to increased productivity and decreased stress levels.
Related Posts:
5 Easy Tips To Beat Procrastination And Sell More Art
How Prioritizing Will Increase Art Sales
Sell Original Art Online By Prioritizing Your Lists
Effective Writing Tip – Keep it Simple – Online Art Marketing
How To Create An Effective Art Marketing Strategy
10 Time-Saving Hacks Every Artist Should Know