Are you an artist looking for a way to showcase your work to a larger audience? Look no further than Instagram. With over one billion active users, Instagram has become a go-to platform for artists to promote their work and gain recognition. In this ultimate guide, we will provide you with all the information you need to create a successful art page on Instagram. From setting up your profile to promoting your artwork, we'll cover everything you need to know about utilizing Instagram as a marketing tool for your art. So, let's get started and turn your Instagram page into a hub for your artistic expression where your art fans can discover, admire and follow your work.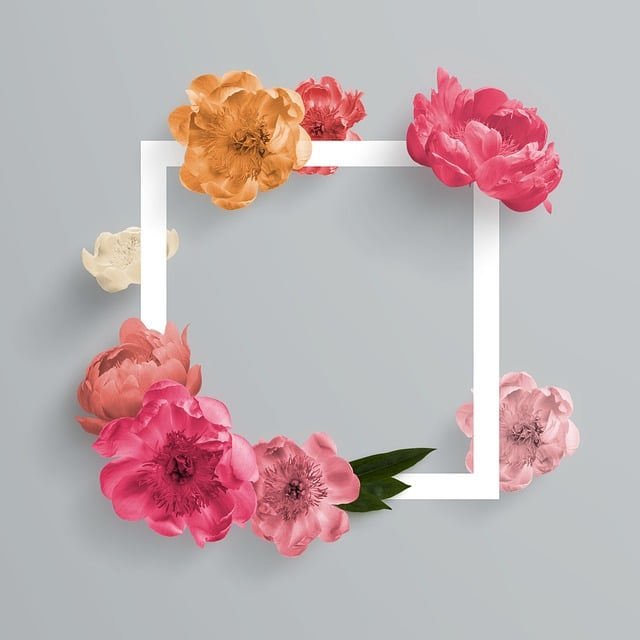 Disclaimer: This post may contain affiliate links. If you make a purchase by clicking on an affiliate link, Nevue Fine Art Marketing may earn an affiliate commission at no additional cost to you. Affiliate relationships include, but are not limited to, Bluehost, Tailwind, Skimlinks, SareASale and StudioPress. To learn more visit Affiliate Link Disclosure Policy
Does Art Do Well On Instagram
Regarding showcasing visual art, Instagram is a popular social media platform for emerging and established artists. Instagram offers a visually driven platform that attracts art enthusiasts worldwide. You can expect to find diverse styles and mediums on the platform, making it the ideal space to display your work.
Artists who want to promote their art on Instagram can quickly build their brand and reach a new audience. While many social media platforms may not be geared toward the art world, Instagram offers features artists can use to their advantage. From sharing your artwork to promoting your exhibition, Instagram can help you connect with people interested in your work.
The content that works well on Instagram includes images that showcase your artwork, candid shots of you working in your studio, behind-the-scenes footage, and videos that give fans an intimate look at your creative process. You can attract passionate followers about your work by posting engaging and authentic content.
Instagram is an excellent platform for artists to promote artwork and connect with a broader audience. With the right approach, you can use Instagram to showcase your creativity, attract fans, and grow your art business. In the next section, we'll dive into the details of setting up your profile to make the most of your art page on Instagram. With the tips below, you will learn how to start an art Instagram business account that will separate you from many artists on Instagram so you can attract new followers.
Setting up Your Profile
Your Instagram profile is the first thing people see when they come across your page, and it's one of the most crucial parts of building a solid following. When setting up your profile, ensure that it accurately represents your style, aesthetic, and values as an artist. Your profile picture, bio, and overall theme should convey your unique identity.
Your profile picture should be a high-quality image that showcases your artwork, and your bio should be brief but informative. Use keywords and hashtags to help people find your page, and include relevant information about your art, such as your genre or medium. Your feed should also have a consistent theme reflecting your brand and artistic style.
By investing time and effort into setting up your business profile, you'll make a strong first impression on potential followers and attract the right audience. Once you've nailed down the basics, you can focus on creating compelling content that will keep your followers engaged and inspired.
Creating Compelling Content
To keep your followers interested and engaged, you must consistently post every day with compelling content that showcases your art in exciting ways. This means considering how your images look individually and as a cohesive feed, experimenting with different angles and lighting, and even incorporating behind-the-scenes glimpses into your creative process. Additionally, it's essential to balance promoting your artwork and providing value to your existing audience. This could mean sharing tips or resources related to your medium, giving insight into your inspirations, or collaborating with other artists. By focusing on creating an Instagram post that resonates with your target audience, you'll naturally attract more followers who are invested in your work. And, as we'll discuss in the next section, this can ultimately lead to more opportunities for promotion and growth.
Promoting your Art
Creating high-quality, engaging content is only half the battle to build a successful art Instagram page. To get your work noticed, you must promote your page and engage with your audience actively. Start by using relevant hashtags to make your posts more discoverable. Seek out and follow other artists, art galleries, and collectors in your niche, and engage with their content by commenting, liking, and sharing. This can help you build relationships with other art community members and expand your reach.
You can also consider further participating in art challenges or competitions to get your artwork to a broader audience. These challenges often require participants to use a specific hashtag or theme, making it easier for others to find and engage with your work. Additionally, you can contact art blogs or social media influencers in your niche and offer to collaborate or have your work featured. This can help you tap into new audiences and build credibility.
Finally, don't be afraid to leverage your existing network to help promote your page. Share your Instagram handle on your website, business cards, and other promotional materials, and encourage your friends, family, and followers to follow and engage with your content. With a little time and effort, consistently promoting your art can lead to increased visibility, growth opportunities, and, ultimately, more success on Instagram.
By actively promoting your art and engaging with your audience, you'll be able to attract more followers and build a stronger community around your page. But to truly stand out on Instagram, you'll also need to optimize your feed for maximum impact. The following section will explore best practices for creating a visually stunning and effective feed.
Optimizing your Instagram Feed
By actively promoting your art and engaging with your audience, you'll be able to attract more followers and build a stronger community around your page. But to truly stand out on Instagram, you'll also need to optimize your feed for maximum impact. To achieve this, you should aim for a cohesive visual style that sets your page apart and showcases your work effectively.
One key element of a successful Instagram feed is consistency. This means using a consistent color palette, filter, and overall aesthetic that reflects your style and the themes of your art. Doing so will create a visually stunning grid that draws viewers in and keeps them engaged.
It's also important to pay attention to the placement and composition of your content. Think about the overall flow of your feed and how each post fits into the bigger picture. Try to create a balance between different types of content, such as images of your art, behind-the-scenes glimpses into your creative process, and personal or inspirational messages.
Finally, don't be afraid to experiment and have fun with your feed! Instagram is about creativity, so feel free to mix things up and try new approaches. By continually refining and improving your feed, you'll be well on your way to building a solid presence on the platform that attracts followers and drives engagement.
Utilizing other features like Instagram Stories is essential to take your Instagram strategy to the next level.
Utilizing Instagram Stories and Posts
To truly master the art of Instagram, you need to look beyond just the feed. Utilizing Instagram Stories and Posts can take your content to the next level and help you reach a wider audience. Stories allow you to share behind-the-scenes glimpses of your creative process, showcase your personality, and engage with your followers through interactive features like polls, questions, and swipe-ups. Conversely, posts allow you to share longer-form content, such as tutorials, time-lapse videos, and carousel posts with multiple images.
Incorporating Stories and Posts into your content strategy can increase engagement and build stronger relationships with your followers. But before you dive headfirst into creating Stories and Posts, it's essential to have a clear plan in place. Determine what kind of content you want to share and how often you wish to post. Consistency is critical, so developing a schedule that works for you and your audience is essential.
Once you've established a plan, have fun with it! Experiment with different formats and styles to find what resonates best with your followers. And remember, Instagram is a visual platform, so make sure your Stories and Posts are visually appealing and showcase your unique style.
Next, let's dive into how you can protect your art on Instagram.
How Do I Protect My Art On Instagram
Protecting your art on social media platforms like Instagram is crucial in the digital age. While you want to share your work with the world, you also want to ensure it's not stolen or misused without your permission. Luckily, there are a few ways you can safeguard your creative output.
Firstly, consider adding a watermark to your images. This could be your name, logo, or any symbol uniquely identifying your work. This won't prevent someone from copying your image, but it will make it harder for them to claim it as their own.
Another option is to adjust your Instagram account settings to ensure your posts are not easily downloadable. By disabling the "Save Original Photos" setting, your followers won't be able to save your images to their camera rolls. Additionally, you can make your profile private so that only people you approve can see your work.
Finally, if you discover that someone has stolen your art, don't hesitate to act. Instagram has a reporting feature that allows you to report copyright infringement. You can also contact the user directly and request that they take down the image or give proper credit.
Now that you know how to protect your art on Instagram, let's explore some photo editing tools that will help you take your images to the next level.
Creating visually appealing content with Canva
Using editing tools to enhance your images is a great way to make your art stand out on Instagram. Snapseed, a free mobile app, allows you to adjust brightness and contrast and add filters to your photos. You can even remove unwanted objects to make your photos look flawless.
But why stop there? Canva is a great free tool that allows you to create graphics and collages to grab your followers' attention. Canva has a range of pre-made templates that you can customize with your images and text. You can also adjust the size and shape of your graphics to fit perfectly with Instagram's square image format.
Creating captivating and visually appealing content is crucial for growing and engaging your audience on Instagram. Once you've edited your photos and designed stunning graphics, you can take things to the next level by scheduling your posts with Tailwind.
Scheduling your Instagram posts with Tailwind
Scheduling your posts with Tailwind can help you maximize your reach and engage your followers. Tailwind is an Instagram scheduling tool that allows you to plan and publish your posts in advance. With Tailwind, you can optimize your posting schedule based on your audience's most active times, create hashtag lists to increase your visibility, and even collaborate with other users in your niche.
By scheduling your posts with Tailwind, you can focus on creating great content without the stress of constantly having to post at specific times. With Tailwind, you can save time by scheduling your posts in advance, allowing you to focus on other aspects of your art business. Plus, consistently posting quality content increases your chances of being discovered by potential clients or customers.
In conclusion, tools like Canva and Tailwind can help you create visually stunning content while streamlining your Instagram marketing efforts. By planning and scheduling your posts, you can build a loyal following on Instagram and potentially even boost your art business's sales.
Conclusion:
In this ultimate guide, we have covered everything you need to know about starting an art Instagram page. From setting up your profile to promoting your art and creating visually appealing content with Stories, quality posts, and short videos, we have provided you with all the necessary information to succeed. Now it's up to you to put it into action! Remember to engage with your followers, stay consistent, and always be open to learning and growing as an artist—best of luck to you.
Related Posts:
Instagram Marketing For Artists
How To Get More Followers As An Artist On Instagram