As an artist or art business owner, you know the value of using social media to promote your work. But when it comes to Instagram, it's not just about sharing pretty pictures. Your profile must captivate your audience, showcase your art, and convert potential buyers into loyal customers. In this ultimate guide, we'll show you how to create a stunning Instagram and business profile that showcases your art and engages your audience. From choosing the perfect profile picture to measuring your success, we'll cover everything you need to know to take your Instagram game to the next level. So grab your phone, and let's get started.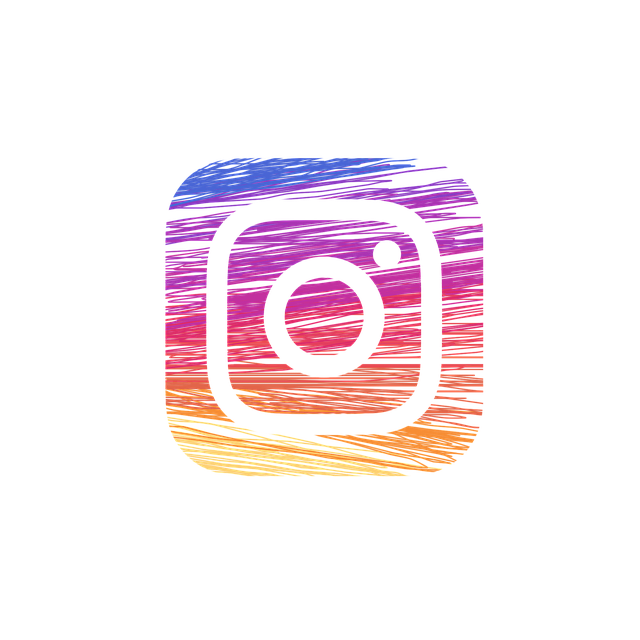 Disclaimer: This post may contain affiliate links. If you make a purchase by clicking on an affiliate link, Nevue Fine Art Marketing may earn an affiliate commission at no additional cost to you. Affiliate relationships include, but are not limited to, Bluehost, Tailwind, Skimlinks, SareASale and StudioPress. To learn more visit Affiliate Link Disclosure Policy
Profile Picture Tips
When creating a stunning profile on your Instagram account, the profile picture is the first thing that catches your audience's eye. Your profile picture must be eye-catching, recognizable, and reflect your brand. It's the first impression your audience gets of your business or personal account, so it's essential to make it count.
Here are some tips to consider when choosing your Instagram profile picture:
1. Use a high-quality picture: make sure your profile picture is clear, high-resolution, and visually appealing. Avoid blurry or pixelated images that can be a turn-off for your audience.
2. Be consistent: use the same profile picture across all your social media accounts to reinforce your brand identity and make it easier for your audience to recognize you.
3. Showcase your art: If you have a logo or a signature style, incorporate it into your profile picture to showcase your art and make it stand out from the crowd.
4. Keep it simple: Avoid using a cluttered or busy image as your profile picture. Keep it simple, but memorable.
Now that you have the perfect profile picture, it's time to create a cohesive visual brand for more art on your Instagram profile. Let's dive into the next section and explore how to create a visually appealing feed that showcases your art and wows your Instagram followers.
Creating a Cohesive Visual Brand
Your Instagram profile is an extension of your art business, and creating a cohesive visual brand that reflects your unique style and aesthetic is essential. Consistency is vital in establishing an effective brand, so take the time to consider your profile's overall look and feel carefully. This includes using a consistent color palette, typography, and visual elements.
One effective way to create a cohesive brand is to use filters and editing tools that give your photos a consistent look and feel. For example, you can use the same filter on all of your photos to create a cohesive color palette or adjust the brightness and contrast to create a consistent visual style.
Another critical aspect of creating a cohesive brand is ensuring your photos are visually appealing and high-quality. This means taking the time to properly frame and compose your shots and using good lighting to showcase your art in the best possible way.
By creating a cohesive visual brand for your Instagram profile, you'll be able to establish a clear visual identity and stand out from the competition. It is also essential to be consistent on all social media pages like your Facebook page, Pinterest page, or Twitter account. This way when people stumble on your Instagram page, they will recognize that it is the same brand as your other social media accounts.
So, let's move on to the next section and explore how to use Instagram stories to showcase your digital art, and connect with your audience.
Using Instagram Stories to Showcase Your Art
One effective way to showcase your art on Instagram is by using the platform's Stories feature. Stories are a great way to share behind-the-scenes glimpses of your creative process with your audience. You can share short videos or photos of your work in progress, take your followers on a virtual studio tour or even show them where you find inspiration.
Additionally, Stories provide an excellent opportunity to engage with your audience in real time. You can use interactive features such as polls, questions, and quizzes to get direct feedback from your followers. This way, you can better understand your audience's likes and dislikes and tailor your content to their preferences.
When using Instagram Stories to showcase your art, it's essential to maintain a consistent visual brand. Use your brand colors, fonts, and design elements to create a cohesive look and feel for your Stories. You can also use the same filters or editing techniques on your Instagram posts.
By leveraging Instagram Stories, you can create a more personal connection with your audience and give them a glimpse into the creative process behind your art. This will help you build trust and loyalty with your followers and drive more engagement and sales for your art business.
Now that you know how to use Instagram Stories to showcase your art, let's explore how to use captions and hashtags to engage your audience further.
Engaging Your Audience with Captions and Hashtags
To truly maximize the potential of Instagram for your art business, you need to learn how to use captions and hashtags effectively. Captions offer a unique opportunity to humanize your brand, share your story, and convey emotion. Don't be afraid to let your personality shine through – authenticity often resonates with audiences more than anything else. Selling art online is different than selling it in person, so captions are a great way to make a personal connection with potential buyers.
Instagram hashtags, on the other hand, help you reach a wider audience beyond your immediate follower base. It's essential to use relevant and specific hashtags to attract the right people to your profile. Research popular hashtags related to your industry, like "fine art" and "sell art," and use a mix of general and niche ones. And don't forget to switch up your hashtags regularly to avoid being flagged as spammy.
Use Tailwinds Hashtag finder to get the best hashtags for an Instagram post.
With solid captions and hashtags, you can engage your audience and encourage them to interact with your content. As a result, you'll receive more likes, comments, and shares, helping to boost your reach and visibility. Next, let's explore some strategies for growing your following on Instagram.
Strategies for Growing Your Following
One of the primary goals of having an Instagram art account for your art business is to grow your following. While creating visually appealing content is critical, posting and waiting for people to find you is not enough to get your art seen by Instagram users.
Here are some Instagram tips to help you attract new followers and expand your reach on the Instagram feed:
1. Collaborate with Many Artists or Brands: Partnering with businesses or other artists in your industry can help you reach a wider audience. Look for accounts with a similar aesthetic or target audience and collaborate on a post, giveaway, or project.
2. Engage with Your Followers: Don't forget to engage with your existing followers by responding to comments and direct messages. This will help build loyalty and encourage them to share your content with their own followers.
3. Post Consistently: Posting regularly (at least once a day) can help you stay top-of-mind with your followers and attract new ones. Use Instagram's scheduling tool to plan to post regularly and out your content in advance.
4. Run Ad Campaigns: If you have the budget, running Instagram ads can help you reach a highly targeted audience and attract new followers.
By implementing these strategies, you can see an increase in your following and engagement on your Instagram profile. But, how do you know if your efforts are successful? In the next section, we'll discuss how to measure your success and adjust your strategy accordingly.
Measuring Success and Adjusting Your Strategy
By now, you should have a better idea of how to create a stunning Instagram profile for your art business. However, creating a beautiful and engaging feed is only half the battle. To succeed, you must measure the success of your efforts and adjust your strategy accordingly.
The first step is to define your key performance indicators (KPIs). These metrics will help you understand how well your Instagram profile is performing. Some KPIs you may want to track include follower count, engagement rate and reach. Once you've identified your KPIs, you can follow them using Instagram Insights or other analytics tools.
Next, reviewing your analytics and adjusting your strategy regularly is essential. For example, if you notice a drop in engagement or reach, you may need to switch up your content strategy or adjust your posting frequency. Regular testing and experimenting can help you identify what works and what doesn't, so you can continue to improve your Instagram profile over time.
Remember, building a successful Instagram business account takes time and effort. But by implementing these strategies and regularly measuring your success, you can create a beautiful and engaging feed of art products that attract new followers and grows your art business.
Conclusion:
In conclusion, creating a stunning Instagram profile for your art business is about consistency, engagement, and strategy. Following the tips outlined in this guide, you can establish a cohesive visual brand, use Instagram Stories to showcase your art, engage your audience with captivating captions and hashtags, and grow your following. Remember that success on Instagram takes time and effort, but with persistence and a consistent strategy, your art business can thrive on this powerful social media platform.
Related Posts:
7 Instagram Tips For Visual Artists
7 Ways Artists Can Use Instagram to Promote Their Art
How To Write Good Instagram Captions That Convert
7 Easy Tips To Grow Your Pinterest Traffic
How To Get More Followers As An Artist On Instagram