Have you ever been interested in sketching but felt overwhelmed by the variety of drawing materials? Don't worry. You're not alone. As a beginner artist, choosing suitable drawing materials can be a daunting task. But fear not because we are here to help you. This article will cover the top five art supplies every beginner artist should have in their toolkit. From high-quality drawing pencils to blending tools and accessories, we'll guide you through the essential items you need to start expressing your creativity through sketching and drawing. So, get ready to dive into sketching with confidence and ease.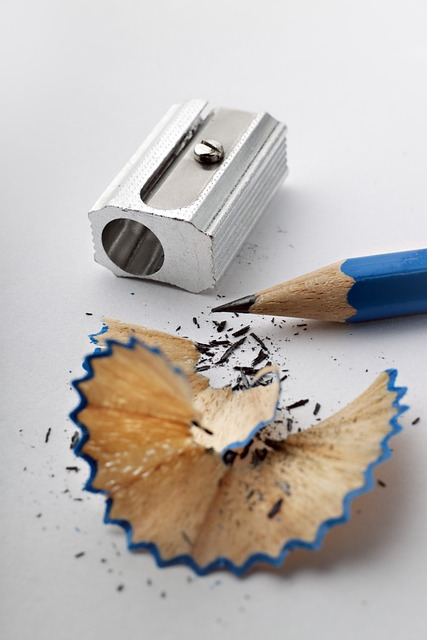 Disclaimer: This post may contain affiliate links. If you make a purchase by clicking on an affiliate link, Nevue Fine Art Marketing may earn an affiliate commission at no additional cost to you. Affiliate relationships include, but are not limited to, Bluehost, Tailwind, Skimlinks, SareASale and StudioPress. To learn more visit Affiliate Link Disclosure Policy
High-quality pencils
When it comes to sketching, using high-quality pencils can make all the difference in the outcome of your work. While you can start with a basic set of graphite pencils, investing in a higher-quality set can lead to better precision and shading. Look for pencils with various hardness levels, from soft (B) to hard (H), and a smooth lead that won't break easily. Some popular brands to consider include Faber-Castell, Staedtler, and Derwent. Look for a drawing pencil set that has various hardness levels.
If you want to add color to your sketches you can use watercolor pencils, colored pencils, or even a pastel pencil.
Watercolored pencils will allow you to blend colors and create different gradients. They are also great for creating layering techniques, giving your drawings a unique depth. Colored pencils are ideal for mixing and blending to create new shades and can be easily sharpened. Pastel pencils are usually softer than regular colored pencils, giving you a more subtle feel.
Sketchbook
Moving on to the essential drawing paper, this is where you'll showcase your creative ideas and hone your skills. A sound sketchbook should have enough pages to experiment with different techniques and a sturdy cover to protect your work. Consider the size and format that works best for you, whether a smaller pocket-sized sketchbook for the on-the-go or a more significant, hardcover option for studio use. Don't forget to also look for sketchbooks with paper that specifically caters to your preferred drawing medium, such as graphite, ink, or watercolor. You'll be ready to bring your artistic visions to life with the proper sketchbook.
Investing in a sketchbook designed explicitly for artists can make a big difference in the quality of your work. Sketchbooks come in all shapes and sizes, and there's no one "right" option – it's all about finding what works best for you.
One important consideration is the paper in the sketchbook. If you primarily sketch with a pencil, look for a sketchbook with smooth paper that can handle fine lines without smudging. If you like to work with ink, look for paper designed to prevent bleeding or feathering. And if watercolors are your thing, opt for a watercolor paper or a thick paper that can absorb moisture without warping.
There are a few things to consider when purchasing drawing paper, like the thickness of the paper, the amount of tooth a paper has, and its weight.
Paper with more tooth is better for pencil sketching, while a paper with fewer teeth is better for ink drawing. Heavier-weight paper tends to have a smoother surface and holds more media layers without buckling or warping.
You might even consider using drawing boards or mat boards to support your sketchbook. Drawing boards provide even more stability and come in many sizes to fit any artist's needs.
Once you've found a great sketchbook, it's time to start using it, which means making mistakes. That's where erasers come in, and we'll cover the best options in the next section.
Erasers
Making mistakes is an inevitable part of the creative process, and erasers are essential for any artist. When it comes to erasers, there are many options, each with its strengths and weaknesses.
One of the most common types of erasers is the pink rubber eraser. These erasers are affordable, readily available, and effective at removing pencil marks. However, they can be rough on paper and smudge the graphite, making it challenging to redraw over the area.
Another option is a kneaded eraser. These erasers are malleable and can be shaped to target specific areas or create unique textures in your artwork. They also don't leave any eraser shreds behind and are gentle on paper, making them a popular choice for artists. However, a kneaded eraser is less effective on heavier marks or smudges.
For artists who work with colored pencils or graphite, a gum eraser is another excellent option. These erasers are firm and can easily erase light marks without damaging the paper. They're also effective at removing colored pencil marks and can help lighten areas for blending. However, gum erasers can be challenging and may be a bit pricier than other options.
In conclusion, erasers are an integral part of an artist's toolkit, and finding the right one for you can make a significant difference in the quality of your work. Experiment with different options to see what works best for your specific needs. In the next section, we'll cover blending tools, which can help take your sketches to the next level.
Blending tools
Blending tools are essential for adding depth and dimension to your sketches. They allow you to blend colors seamlessly and create smooth transitions between shades. There are several blending tools available, each with its unique characteristics.
One popular option is a blending stump, also known as a tortillon. Blending stumps are made of rolled paper and are ideal for blending graphite and charcoal pencils. They're also easy to use and can be sharpened to create finer points for more detailed work.
Another option is a blending brush, typically made of soft, natural hair. These brushes are excellent for blending wet mediums like watercolor and gouache. They're also perfect for creating soft, airbrushed effects.
If you're working with colored pencils, a colorless blender pencil can be a game-changer. These pencils are specially designed for blending colors and can also lighten areas of your drawing.
In conclusion, blending tools are a must-have for artists looking to take their sketches to the next level. Experiment with different tools to find the best work for your specific needs. In the next section, we'll cover some essential accessories that every beginner artist should have in their toolkit.,
Accessories
Aside from the basic art materials we've covered so far, there are a few accessories that every beginner artist should consider adding to their toolkit. These items can help take your sketches to the next level and streamline your workflow.
Pencil Sharpener
: A good quality pencil sharpener is essential for any artist. It will help you keep your pencils at the perfect point and ensure your lines are clean and precise. There are various types of pencil sharpeners available to choose from. An electric pencil sharpener works well for graphite pencils, while a manual sharpener is excellent for colored and pastel pencils.
Popular electric sharpeners are the X-ACTO Pro Electric Pencil Sharpener and the Bostitch Personal Electric Pencil Sharpener. The KUM Long Point Sharpener and the General Pencil Compo-Sharpener are popular manual sharpeners.
Pencil Extender
If you use a lot of pencils, a pencil extender is an essential tool for keeping your supplies organized. This handy device attaches to any standard wooden or mechanical pencil and allows you to extend the life of your pencils by up to three times.
Ruler
A ruler or straight edge can also come in handy for creating precise lines and shapes. Whether drawing architectural elements or just trying to keep your lines straight, a ruler can help you achieve the accuracy you're looking for.
Basic Drawing Exercises
Grid method
The grid method breaks down complex images into smaller, more manageable pieces. To use the grid method, start by drawing a grid over your reference image. Then, draw a corresponding grid on your paper. Next, draw the picture one square at a time, starting from the top left and working across the rows.
Blind contour drawing
Blind contour drawing is an excellent exercise for observing the subject matter you are drawing. To do a blind contour drawing, look at your subject matter and begin to remove it without looking at your paper. This will force you to look at the shapes and lines of the subject matter and help you understand it better.
Gesture drawing
Gesture drawings are quick sketches that capture a subject's overall movement and gesture. To do a gesture drawing, start by looking at your subject matter and then draw it in one continuous line without lifting your pencil off the paper. The goal is to capture the subject matter's essence in as few lines as possible.
Negative space drawing
Negative space drawing is a great way to focus on the negative space around an object rather than the object itself. To do a negative space drawing, start by outlining your subject matter. Then, fill in the area around it with shading or other marks. The goal is to create an exciting composition using only the negative space around the subject matter.
Contour line drawing
Contour line drawings are created by following the lines of an object with your pencil or pen. To draw a contour line, look at your subject matter and then draw its outline without lifting your pencil off the paper. As you move around the object, vary the pressure of your pencil or pen to create different thicknesses of lines.
Value scale
A value scale is a great way to practice shading values (the lightness or darkness of a color). To create a value scale, start by making a mark on your paper that is very light (almost white). Then, make another mark that is very dark (almost black). Next, make marks between those two extremes, gradually increasing or decreasing the darkness of each mark until you have ten steps in total.
Conclusion:
Choosing the right sketching supplies is imperative for any beginner artist's success. Each tool uniquely brings your sketches to life, from high-quality pencils to blending tools, spiral-bound sketchbooks, kneaded erasers, and accessories. By investing in these materials, you're investing in your artistic journey. Most supplies can be purchased at a local art store or online. So, what are you waiting for? Grab your drawing pad, find inspiration, and use these essential sketching materials to create your next masterpiece.
Related Posts:
Best Pastel Sharpener For Pastel Artists
Blick Studio Drawing Pencils Review
3 Different Pencil Points For Shading
Creative Sketchbook Drawing Ideas For Your Sketchbook