Are you a budding artist who's eager to explore different art mediums? Or perhaps you've always wanted to try creating but never knew where to start?
Fear not, because we've got you covered. In this article, we'll share the top five versatile art mediums for beginners that are easy to use and sure to inspire your creativity. Whether you're an experienced artist looking to pick up a new medium or a complete novice, these tried, and true tips will help you get started on your artistic journey. So grab your supplies, and let's dive in.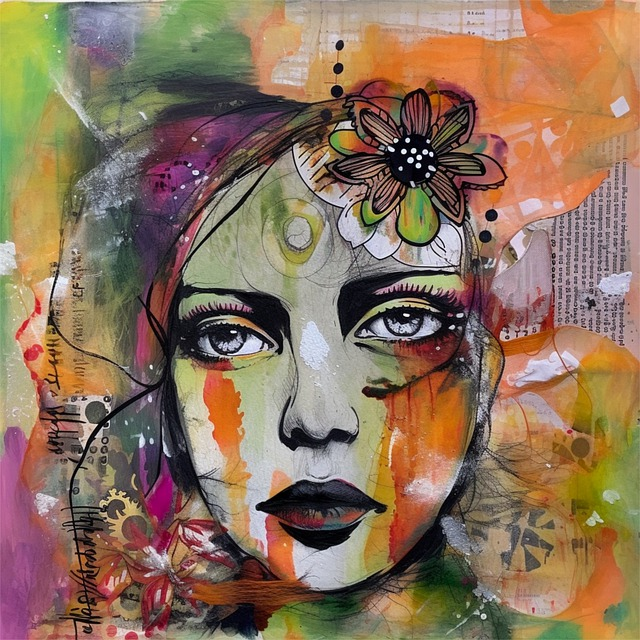 Disclaimer: This post may contain affiliate links. If you make a purchase by clicking on an affiliate link, Nevue Fine Art Marketing may earn an affiliate commission at no additional cost to you. Affiliate relationships include, but are not limited to, Bluehost, Tailwind, Skimlinks, SareASale and StudioPress. To learn more visit Affiliate Link Disclosure Policy
Pencil and Paper
One of the most essential art mediums that every artist should start with is pencil and paper. It's the most straightforward and accessible medium, making it perfect for beginners. All you need is a pencil, eraser, and paper, and you're ready.
There are several benefits to starting with pencil and paper. First, it allows you to practice and master the basics of sketching and shading. A solid drawing foundation is essential for more complex drawing mediums. Pencil and paper are the perfect tools to help you hone your skills.
Second, pencil and paper are perfect for exploring your creativity. You can create anything from simple sketches to intricate drawings using a pencil. There's no limit to what you can create, and you can experiment with different techniques and styles until you find what works for you.
Finally, pencils and paper are incredibly affordable, making them accessible to everyone. You don't need to invest in expensive art supplies to start creating. A simple set of pencils and paper can last for months, allowing you to focus on your craft without breaking the bank.
In summary, pencil and paper are the perfect art medium for beginners. They allow you to practice and master the basics of drawing while exploring your creativity. They're also incredibly affordable, making them the most accessible art medium to everyone. So grab your supplies, start sketching, and see where your artistic journey takes you.
Popular Paper And Pencil Supplies:
Derwent Academy Sketching Pencil Sets
Winsor & Newton Studio Collection Graphite Pencil Set
Lyra Rembrandt Graphite Pencils Set
Strathmore 400 Series Drawing Paper Pads
Strathmore 300 Series Bristol Board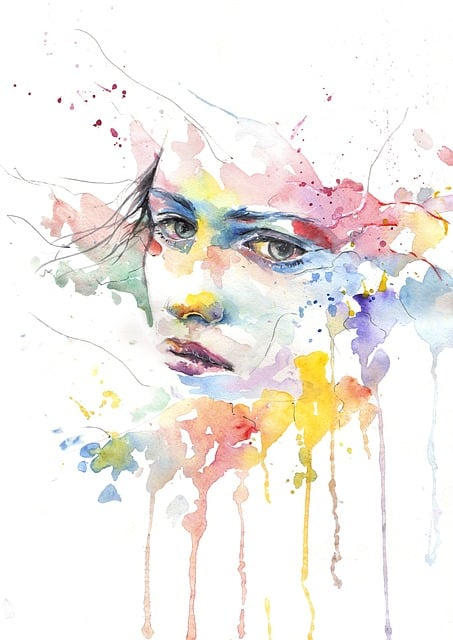 Watercolor
For its beautiful, transparent finish and versatility, watercolor is a popular painting medium among artists. Although many artists say it can be challenging to work with at first, the results are often worth the effort. With watercolor, beginners can create stunning landscapes, portraits, and still-life paintings.
One of the benefits of watercolor is its relatively low cost and portability. You only need a set of paint, paper, and a brush to get started. As you become more comfortable with the medium, you can invest in better-quality supplies to improve your results.
When working with watercolor paints, it's essential to have a clear plan before you begin. Unlike other painting mediums, you cannot easily correct or change once the paint has dried. It's best to start with a light wash and gradually build the color until you achieve the desired effect. You'll learn how to control the paint and create beautiful, layered artwork with practice.
Watercolor Paints
Daniel Smith Extra Fine Watercolor Tubes and Sets
Winsor & Newton Professional Watercolor Tubes and Set
Daniel Smith Watercolor Half Pans and Sets
Watercolor Paper
Related Post – 50 + Painting Ideas That Will Inspire You To Paint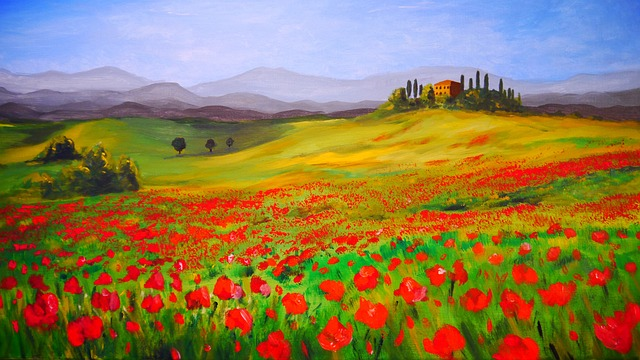 Acrylic Paint
Acrylic paint is a popular choice for artists due to its versatility, quick drying time, and ability to create bold, bright colors. As a beginner, starting with the basics and gradually working up to more complex techniques is important. One tip is to invest in a variety of brushes to experiment with, as each brush type can create a different effect. Another tip is using a palette knife to mix colors instead of a brush, which can create a more textured look.
When using acrylics, keeping a spray bottle of water nearby is essential to keep the paint from drying out too quickly. Like watercolor, it's best to start with a light wash and gradually build the layers until you achieve the desired effect. Don't be afraid to make mistakes – acrylic paint is a forgiving art medium for easy corrections and changes.
While watercolor is a great stepping stone to more advanced mediums, acrylic paint offers different possibilities and challenges. With practice and experimentation, you can create stunning works of art that showcase your unique style and creativity.
Acrylic Paints
Blickrylic Student Acrylic Paint
Golden Heavy Body Artist Acrylic Paints and Sets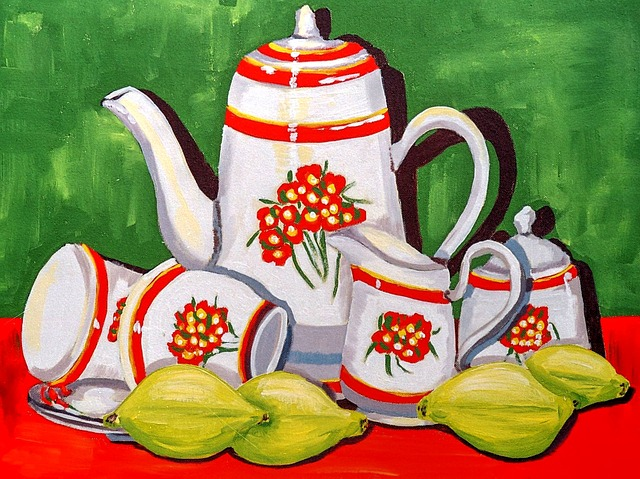 Oil Pastels
Moving on to another beloved and accessible art medium for beginners, oil pastels offer a unique experience that can help develop and refine artistic skills. With various colors and textures, oil pastels allow for stunning blends and bold strokes that can add depth and personality to any art piece, just like oil paints.
Like acrylic paint, oil pastels require experimentation and patience to master. But with some practice and determination, beginners can create striking artworks in oil pastels that capture their unique style and vision. Whether using oil pastels for landscapes, portraits, or abstract works, this medium can help you explore your artistic potential and push your limits.
If you're hoping to delve further into traditional mediums, you may also want to consider trying your hand at charcoal. With its ability to add depth and dimension through shading and contrast, charcoal is a traditional artistic medium that can take your artistic skills to the next level.
Charcoal
If you're looking for a medium that allows for a range of tonal values and the potential for dramatic contrast, charcoal may be the perfect match for you. Creating art with charcoal might seem daunting at first, but practicing regularly and being patient can produce beautiful pieces that accurately capture the subject's essence.
One of the unique characteristics of charcoal is its ability to be erased or smudged, allowing for a range of textures and values. Unlike traditional graphite pencils, charcoal can produce dark, rich black tones that add depth and dimension to your artwork. However, it's important to remember that charcoal is a messy medium, so be prepared for some smudging and dust.
Before diving into a charcoal masterpiece, start with simple still-life studies or sketches to get a feel for the medium. Experiment using different charcoal types, such as compressed, vine, or charcoal pencils for varying effects. Try other paper surfaces to find what works best for your style and techniques.
Charcoal can be a challenging medium to work with, but it can also be an incredibly rewarding one. Whether shading a portrait or creating an atmospheric landscape, charcoal can take your artwork to the next level. So grab some charcoal, paper, and an eraser, and get ready to explore the endless possibilities of this versatile medium.
Digital Art
Finally, if you're looking for an accessible and low-cost way to express yourself creatively, digital art may be the perfect medium for you. Whether using a tablet or smartphone, you can create beautiful vector illustrations, logos, and 3D animations with just a few clicks.
One of the best things about digital art is its versatility and accessibility. With drawings, paintings, photo editing tools, and even animation capabilities available at your fingertips, there is always something new to explore and master. Plus, unlike traditional art supplies such as paints or charcoal pencils that can run out quickly or take up space in your workspace, digital art supplies are virtual – giving you access to endless possibilities without taking up any physical space!
When starting with digital art, investing in a stylus pen or wireless mouse can be helpful to make your drawings and paintings more accurate. You may also consider investing in software such as Adobe Photoshop or Illustrator for more complex projects.
Overall, digital art provides an exciting and accessible creative outlet that anyone can explore regardless of budget or space constraints. So grab your tablet, smartphone, or laptop and start creating.
Conclusion:
In conclusion, the top five traditional art mediums for beginners provide a perfect balance of versatility and ease of use. With pencil and paper, watercolor, acrylic paint, oil paint, pastels, and charcoal, even beginners can explore different techniques and styles to unleash their creativity. Remember, there is no right or wrong way to create art; everyone has a unique journey. So, take a medium, get creative, and see where your imagination takes you.
Frequently Asked Questions:
Q. What is the easiest art form or medium to learn?
A. The easiest modern art and medium to learn is pencil and paper. It requires minimal supplies and offers a wide range of techniques that can be quickly mastered.
Q. What supplies do I need for watercolor and oil painting here?
A. You'll need a set of watercolor paints, paper, brushes, and a spray bottle with clean water. For best results, it's recommended to use cold-press watercolor paper and high-quality paints.
Q. How do I get started with acrylics?
A. To get started, invest in a quality set of brushes and some acrylic paints. Start with a light wash and gradually build the color until you achieve the desired effect. Experiment with different techniques and tools as you become more comfortable with the various paint mediums used.
Q. What is the difference between oil pastels and charcoal?
A. Oil pastels are made of a wax-based pigment, while charcoal is a natural product from burned wood. Oil pastels typically have a softer, creamier texture than charcoal, but both offer unique possibilities for artistic expression.
Q. What is the most forgiving medium?
A. Acrylic paint is one of the most forgiving mediums, as it can be easily blended. It's also quick-drying, making it great for creating bold colors without waiting long periods.
Q. Are colored pencils easy to work with?
A. Colored pencils are easy to work with and require minimal supplies. With a range of colors and textures, colored pencils can help you create detailed works of art that capture the true essence of your subject.
Q. What are gouache Paints?
A. Gouache paints are water-based paint that has existed since the Renaissance era. This versatile medium can be used to create a variety of textures and effects in mixed media, making it popular among artists and illustrators. It's great for creating vibrant colors and vivid illustrations.
Q. What is the best paper to use with charcoal?
A. Charcoal works best on rough, heavyweight paper that can absorb the pigment. A great option is cold-pressed watercolor paper, which has a slightly textured surface to hold the charcoal better than smoother papers.
Related Posts:
The Best Paper For Charcoal Drawing
7 Best Watercolor Printing Services For Watercolor Artists
Oil Painting Supplies: What All Beginning Oil Painters Need
How To Make Prints Of Watercolor Paintings