Are you an artist who is looking for some guidance? Are you considering hiring an art coach but aren't sure it's the right decision? This blog post will discuss the pros and cons of hiring an art coach. We will help you decide if this is the right step to take your art career to the next level.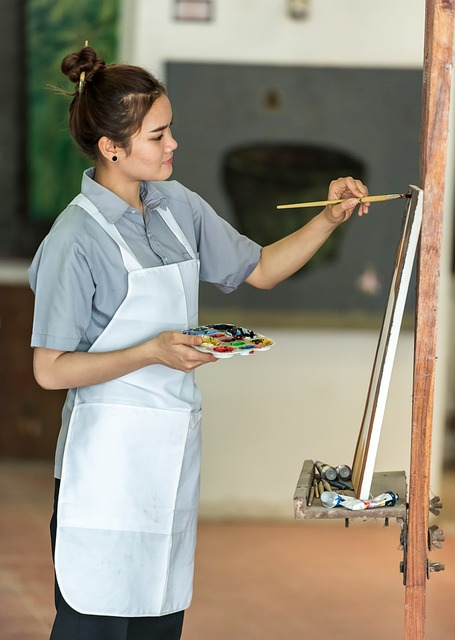 Disclaimer: This post may contain affiliate links. If you make a purchase by clicking on an affiliate link, Nevue Fine Art Marketing may earn an affiliate commission at no additional cost to you. Affiliate relationships include, but are not limited to, Bluehost, Tailwind, Skimlinks, SareASale and StudioPress. To learn more visit Affiliate Link Disclosure Policy
What Is An Artist Coach, And What Do They Do?
A coach for artists is trained to help individuals or groups reach their creative potential. An actual art coach focuses on the artist's development, seeing past the final product, and helping each creative person find their creative process.
Private coaching provides tools for self-analysis and artistic growth rather than judging the artwork produced. For example, a coach can guide you through brainstorming ideas for your upcoming project and decipher the best materials to use. They will also help you identify which point of view to take with your visual arts, understanding that having that perspective can often be a challenge for beginning artists.
By providing inspiring advice and personal encouragement, creative professionals will help you on your journey to creativity and help you get noticed in the art world.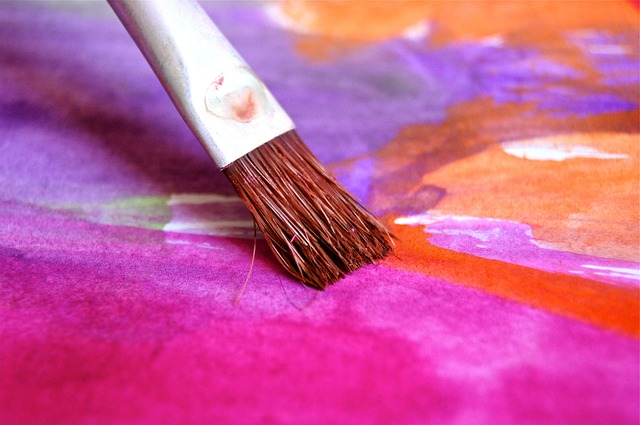 The Pros Of Hiring An Art Coach
A Good Coach will Help You Set and Achieve Your Goals
One of the most significant advantages of hiring one-on-one coaching is that they can help you set and achieve your goals. If you're unsure of your goals or struggling to achieve them, an art coach can help you get clarity and develop a plan to reach them.
A Creative Coach will Help You Stay Motivated
Another significant advantage of hiring a coach is that they can help you stay motivated. Getting discouraged when pursuing your art goals can be easy, but an art coach can help you stay focused and inspired.
Artist Coaches Can Help Most Artists Develop Their Skills
If you're struggling to improve your skills as an artist, a coach can help. A good coach can give you feedback and help you develop a practice routine to improve your skills.
Help You Overcome Your Fear of Failure
One of the most significant barriers to success for many artists is a fear of failure. A coach can help you overcome this fear by providing support and encouragement.
Help You Get Out of Your Comfort Zone
If you're stuck in a rut, a coach can help you get out of your comfort zone and try new things. Trying new things can be scary, but it's also essential for growth as an artist.
Help You Meet Other Artists
If you're feeling isolated as an artist, a coach can help you meet other established artists and connect with the community. Networking with other artists can provide inspiration and motivation, and it can also lead to collaborative opportunities.
Hiring an Art Coach is an Investment in Your Career
Professional development is essential for any career, and hiring a coach is a great way to invest in your career as an artist. A good coach will help you reach your goals, develop your skills, help you write a business plan, develop a social media strategy, and connect with other artists – all of which will benefit your career in the long run.
The Cons Of Hiring A Coach
You May Not Be Ready
If you're unsure whether you're ready to hire a coach, you must ask yourself a few questions. Are you committed to working on your art practice? Do you have a specific goal or goals that you want to achieve? Are you willing to put in the time and effort required to reach those goals? Hiring a coach may not be the right decision if you're unsure about any of these things.
It Can Be Expensive
Hiring a coach can be expensive, and it's essential to make sure that you're prepared to invest. Art coaching rates can vary depending on the coach's experience and expertise, but they typically start at around $75 per hour. If you're working with a coach who is also an artist, their rates may be higher.
You May Not Click With Your Coach
It's important to remember that not every coach-client relationship will be a perfect fit. Like with any other relationship, it's essential to make sure you click with your coach before committing to working together. If you don't feel comfortable with your coach, it's unlikely that the coaching relationship will be successful.
Coaching Requires Work
Working with a coach is not a magic bullet that will immediately improve your art practice or art career. It requires hard work, dedication, and commitment on your part. Hiring a coach is likely to waste time and money if you're unwilling to put in the effort.
You May Need More Than One Session
One coaching session may not be enough depending on your goals and objectives. Multiple sessions may sometimes be necessary to help you reach your goals. You should discuss this with your coach before beginning work together.
There Are No Guarantees
It's important to remember that there are no guarantees when hiring a coach. While a good coach can help you to improve your practice and reach your goals, there's no guarantee that this will happen. If you're looking for guarantees, hiring a coach is likely not the right decision for you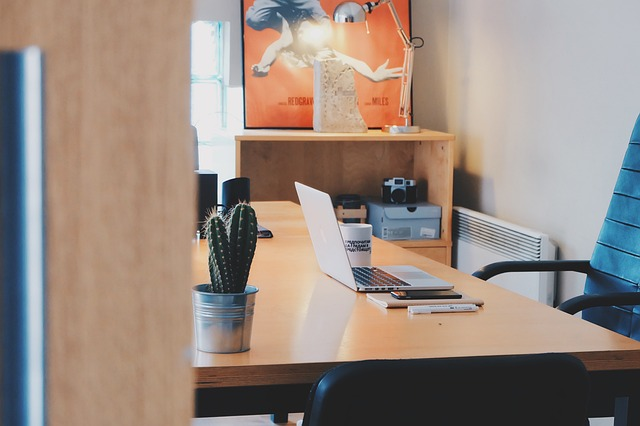 How To Find The Right Coach For You
Finding a coach for your art business can take time and research. When looking for an experienced and qualified coach to help you reach your goals, it's essential to consider their experience, credentials, teaching style, expertise, and the chemistry between you. To source credible coaches, search through portfolios and websites of anyone who may pique your interest. Reach out to them with any questions or concerns. Ask open-ended questions that help you get clear on their experience as a mentor as well as how they might be able to serve you. You should also discuss their coaching sessions: length of the program, expectations, learning materials, and topics covered. All these components will help you decide when to choose the right coach for you.
What To Expect From Your First Session
Your first session with a coach can be intimidating yet exciting. However, it doesn't have to be nerve-wracking—your coach is here to help you. They will guide you as you explore new techniques and express yourself through artwork; together, you can tap into your creative potential. Depending on your comfort level, the session may discuss what kind of creative projects you want to pursue or any technical questions you might have. Your coach may offer demos to try different methods and tools, provide one-on-one critiques, review past work that might need refreshing, or even introduce inspiring materials from their library of resources.
The best thing you can do for your first session is to be prepared and have a list of questions ready. It's essential to communicate with your coach and make sure that you're on the same page. Doing this gives you a better chance of getting the most out of your art coaching sessions.
How To Get The Most Out Of Working With A Coach
Define your goals
The first step to getting the most out of working with a coach is to define your goals. What do you hope to achieve by working with a coach? Do you want to improve your painting skills? Develop a specific body of work. Get feedback on your work. Be held accountable to creative practice? Clear goals will help you and your coach create a plan to help best you achieve them.
Do your research
Not all art professionals are created equal, so it's essential to do your research before you commit to working with someone. Read their website and social media posts, check out their client list and see if they have any testimonials or reviews. You should also ensure that their coaching style and approach align with your needs and goals.
Set up a consultation
Most coaches offer a free consultation so that you can get to know each other and decide if working together is a good fit. This is also an opportunity for you to ask questions about the coaching process and get a sense of the coach's style and approach.
Be prepared to work hard
Working with a coach is not a magic bullet – you will still need to put in the hard work if you want to see results. But having someone who believes in you and is invested in your success can be incredibly motivating, so be prepared to push yourself outside your comfort zone.
Be open to feedback
One of the most important things to remember when working with a coach is to be open to feedback, even if it's tough to hear. It can be easy to get defensive about our work, but try to remember that the coach is only trying to help you grow as an artist. If you can take the feedback constructively, it will only make you better.
Trust the process
The coaching process can be unpredictable, so it's essential to trust that things will unfold as they should – even if it doesn't always make sense. Remember that your coach is there to guide you, but ultimately it's up to you to do the work and make the right decisions for you and your art practice.
Enjoy the journey
Working with a coach can be an enriching experience, so enjoy the journey! savor the successes, learn from the challenges, and take pride in your growth as an artist.
Conclusion:
Working with a coach is a great way to explore new techniques, refine existing skills and push yourself outside your comfort zone. With the right coach and hard work, you can unlock your creative potential and take your art to the next level. It's essential to define your goals, research coaches, be prepared to put in the work and be open to feedback. Above all, trust the process and enjoy the journey.
Related Posts:
7 Tips for Planning a Successful Artist Workshop
How To Use Artist Prompts in Your Art Practice
Unlocking Your Drawing Style: Tips and Techniques for Developing a Unique Creative Voice
How To Get Started As An Artist: Building An Art Career
Sell Art Online Etsy Makes It Easy