Abstract art is a unique and highly sought-after genre that often challenges our perceptions and emotions. However, your ultimate goal as an artist is to sell your artwork and make a profit. With technological advancements, selling abstract art online has become a viable option for creatives looking to expand their reach and grow their business. But how do you stand out in an increasingly crowded online marketplace? In this article, we will provide you with the essential keys to selling abstract art online successfully. From creating a solid online presence to pricing your artwork competitively and shipping it reliably, we will give you a roadmap to help take your abstract art business to the next level. So, whether you're a seasoned artist looking to expand your sales or a newcomer to online art sales, these tips will help you navigate the digital landscape and build a thriving business.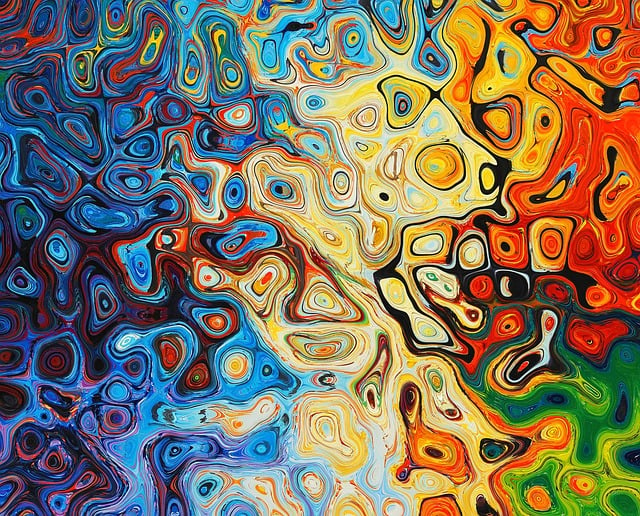 Disclaimer: This post may contain affiliate links. If you make a purchase by clicking on an affiliate link, Nevue Fine Art Marketing may earn an affiliate commission at no additional cost to you. Affiliate relationships include, but are not limited to, Bluehost, Tailwind, Skimlinks, SareASale and StudioPress. To learn more visit Affiliate Link Disclosure Policy
How To Sell Abstract Art Overview
Research the market and understand what sells – the materials, shapes, colors, sizes, and prices that work best
Know your customer base – focus on potential buyers who appreciate abstract art or are already familiar with it
Capture attention by creating an eye-catching website design and an engaging portfolio of your artwork
Utilize social media platforms to get the word out about your artwork
Consider displaying your art in galleries to reach a wider audience
Develop relationships with local art collectors to build a client base
Research The Market
Researching the market before you can start selling art online is essential. This means finding out what types of abstract art are popular, the prices people are willing to pay, and how much competition there is in the market. You should also research the best materials and colors, and sizes people prefer. When you understand your potential customers, creating an appealing portfolio of artwork that meets their expectations will be more straightforward.
Know Your Customer Base
With abstract art, it is essential to know your customer base. It can be helpful to focus on potential buyers already familiar with abstract artwork or at least appreciate it. Consider creating relationships with local art collectors and galleries to introduce your work and learn more about the people who appreciate your art. This will be invaluable in helping you understand your target audience and create artwork that resonates with them.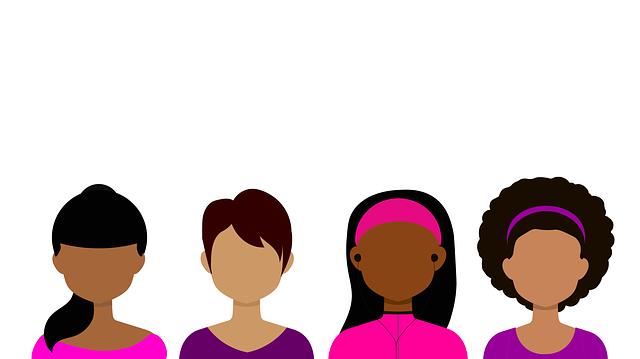 Create An Avatar
An avatar represents the people in the art world who are most likely to purchase your artwork. Creating an avatar for each type of customer you want to target is important. This can help you understand their interests and values, so you know how to best reach out to them and why they should buy your abstract paintings.
Creating a Strong Online Presence
One of the keys to successfully selling abstract art online is creating a solid online presence. To do this, you must take the time to build a website that showcases your artwork in the best possible light. Your website should be visually appealing, easy to navigate, and optimized for search engine algorithms. Building a website can seem like a daunting task. Still, many affordable options, like Squarespace, Shopify, or WordPress, make it easy for even the least tech-savvy artists to create a professional-looking website. By building a website, you can establish yourself as a legitimate abstract artist and give potential buyers a place to learn more about your work and purchase your pieces.
Third-Party platforms like Fine Art America and Saatchi Art allow artists to upload their artwork and sell it online quickly. A third-party platform is an excellent option for artists since it eliminates the need to build a website and provides potential customers with a familiar buying experience.
Fine Art America – Fine Art America allows artists to upload individual artwork, create collections, sell prints of their art on fine art paper and other merchandise, and track their sales. They also offer marketing tools like promotions, discounts, and a rewards program for loyal customers.
Saatchi Art – Saatchi Art is an online marketplace where professional and emerging abstract art collectors can purchase works of art from independent artists worldwide. They also offer marketing materials and resources to help artists promote their artwork on social media platforms, and they provide a wide range of framing options for buyers.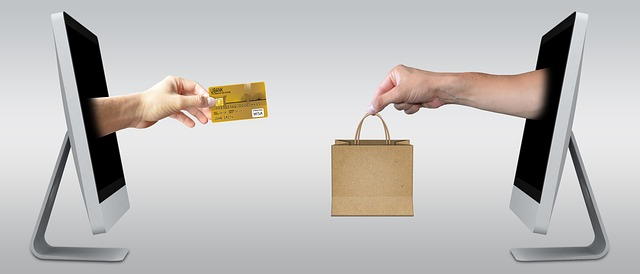 How To Create A Good Online Store
A Good Website Needs to Be Well-Designed
If you want to sell abstract art online, your website must be well-designed. Potential customers should be able to navigate your site easily and quickly find the information and abstract work they want. Your website should also have a professional look that reflects the quality of your work.
A Good Website Needs Good Quality Images
The images on your website need to be high quality so that potential customers and art lovers can see the detail in your original art. If the images on your website are low quality, it will reflect poorly on your work and discourage people from buying it.
A Good Website Needs Detailed Product Descriptions
Your website should have detailed descriptions of each abstract painting you sell. Potential customers should be able to read about the materials used, the size of the piece, and any other essential details.
A Good Website Needs a Secure Payment System
To sell abstract art online, you must have a secure payment system. This will ensure that potential customers feel safe purchasing from your site.
A Good Website Needs to Offer Shipping Options
Your website should offer shipping options so potential customers can receive their purchases. You should include the shipping cost in your product descriptions so that there are no surprises for the customer when they checkout.
A Good Website Needs to Offer a Money-Back Guarantee
Your website should offer a money-back guarantee so potential customers feel confident purchasing from you. This will show them that you stand behind your work and are confident they'll be satisfied with their purchase.
A Good Website Needs Positive Customer Reviews
If you want to sell abstract art online, you need to have positive customer reviews on your site. Potential customers will be more likely to buy from you if they see that others have had a positive experience with your site.
A Good Website Needs an Easy-to-Use Contact Form
Your website should have an easy-to-use contact form so potential customers can contact you with questions or concerns. This will show them you're accessible and easy to reach if they need assistance.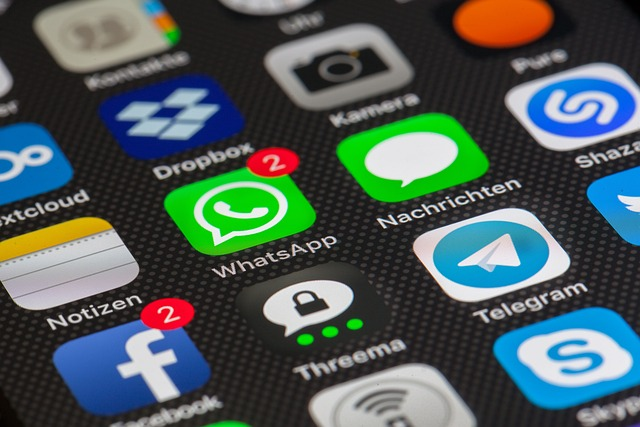 Using Social Media to Your Advantage
Social media can be a powerful tool for promoting art and gaining exposure to potential buyers. Platforms like Facebook, Instagram, and Twitter allow you to connect with a broad audience, showcase your artwork, and interact with followers. To sell art online, you must make a presence online and build relations with your target audience. Additionally, you can use social media to gain insights and better understand who your customers are and what they like. This will help you tailor content and products that meet their needs.
To effectively use social media to your advantage, it's essential to establish a consistent brand across all of your profiles. This includes using the same profile picture, header image, and bio information on each platform. Posting regularly and engaging with your followers by responding to comments and messages is also essential. Remember that social media platforms are meant for people to connect, so you should strive to be friendly and helpful. Instead of just posting art prints or original art you are selling, tell stories about your business and journey as an abstract artist. People love to hear stories, so use social media platforms to share yours.
When promoting your artwork on social media, be sure to utilize high-quality images that showcase your artwork in the best possible way. This will help your posts stand out and catch the attention of potential buyers. You can also use hashtags to increase your reach and connect with users who may be interested in your artwork.
However, remember that social media should not be your only online platform to promote your art products. Having a website and a blog is also essential, as this will give potential buyers a more detailed look at your artwork and allow them to make purchases easily.
Photographing Artwork to Sell
Good photography can make or break a sale when selling your abstract art online. Your photos should accurately represent your artwork's colors, texture, and overall feel. This will help potential buyers better understand what they're interested in purchasing and ultimately make them more likely to click that "add to cart" button.
To photograph your artwork effectively, find a space with plenty of natural light. Artificial lighting can create strange shadows, and color casts that won't accurately represent your artwork. Once your space is set up, experiment with different angles and compositions until you find the one that best showcases your piece. Take plenty of photos from different angles, including close-up details and full-size shots. 
Investing in a high-quality digital camera like a DSLR will also help you take photographs that truly showcase your artwork. With the right equipment, you'll be able to create images with outstanding clarity and detail, making them more appealing to potential buyers. Additionally, photo-editing software can help you adjust contrast and light levels so that your pictures accurately represent the colors of your art pieces.
If you're not confident in your own photography skills, consider hiring a professional to take photos for you. This can be especially beneficial if you sell high-end work online where a high price justifies the additional investment.
Equipment For Photographing Art
A camera that can shoot in manual mode. This will give you the most control over your settings and allow you to capture the exact image you want.
A tripod. This is especially important to capture long exposures or shoot in low light conditions.
A remote shutter release. This will allow you to take pictures without touching the camera, which can cause blurriness.
A wide-angle lens. This will allow you to capture more of the scene in your frame and is especially useful for abstract photography, where there may be a lot of negative space.
A macro lens. This will let you get up close and personal with your subject matter and capture intricate details that may be otherwise hidden from the naked eye.
An ND filter. This is a must-have if you want to capture long exposures in bright conditions without blowing out your highlights.
A CPL filter. This will help reduce glare and reflections, which can be problematic when photographing shiny surfaces or water droplets.
A flash diffuser. This helps soften the light from your flash and prevents harsh shadows from forming in your photos.
A light meter. This is a handy tool for making sure you are properly exposed, especially when shooting in tricky lighting situations.
Purchasing photography equipment is an investment. Start with a good camera and a tripod, then slowly add pieces as you become more experienced and confident in your abilities.
Pricing Art to Sell
One of the most crucial aspects of selling abstract paintings online is pricing them appropriately. While pricing can be subjective, balancing charging too high and too low is essential. A high price may turn off potential buyers, and a low price may undervalue your artwork, leading to lower profits.
Before determining the price for your artwork, research comparable pieces in the market. Look for other artists who sell similar styles, sizes, and mediums to help set a reasonable price. It's also crucial to factor in the time and effort invested in creating the artwork and any additional costs, such as materials, commission fees, and shipping charges. 
Another strategy to consider is pricing your artwork based on the size. A general rule of thumb is to charge $1-$2 per square inch for artwork, but this can vary based on the artist's reputation and the piece's quality.
When pricing your abstract artwork, remember the audience you're targeting. If your artwork is geared toward luxury buyers, you may be able to charge a higher price. It's also essential to be transparent about your pricing and list it clearly on your website or online platforms.
Shipping Expensive and Oversized Original Artwork
When selling abstract artwork online, shipping can be tricky, mainly if you're dealing with expensive and oversized originals. It's essential to take special care to ensure the artwork arrives safely to the buyer without any damage in transit.
First and foremost, you'll want to invest in high-quality, sturdy packaging materials. This might include a combination of bubble wrap, foam inserts, corner protectors, and sturdy cardboard boxes. It's worth the investment to ensure your artwork is well-protected during shipping, mainly if you're dealing with precious and fragile pieces.
You'll also want to pay close attention to your shipping carrier and method. Ensure you're using a reputable carrier with a proven track record of delivering delicate and expensive items without incident. Many carriers will also offer extra insurance coverage for particularly valuable items, which is usually well worth the additional cost.
Finally, it's essential to communicate clearly with your buyer throughout the shipping process. Provide them with a tracking number and estimated delivery date, and be available to answer any questions or concerns they may have. A smooth and transparent shipping process can go a long way toward establishing a positive relationship with your buyer and ultimately driving repeat business.
By investing in high-quality packaging materials, selecting a reputable shipping carrier, and communicating proactively with your buyers, you can successfully ship expensive and oversized original artwork to buyers across the globe.
How To Sell Art Prints
Choose the Right Printing Method
To sell art prints, you must choose the right printing method. There are a few different printing methods that you can use, and each one has its own advantages and disadvantages. It would be best if you decided which way is best for you based on your budget, the quality of the print, and the turnaround time.
Find a Printer
Once you have chosen a printing method, you must find a printer that produces high-quality prints. There are a few different ways to find a printer, such as asking for recommendations from other artists or searching online. Once you have found a few potential printers, compare their prices and services to find the best one.
Prepare Your Artwork
Once you have found a printer, you need to prepare your artwork for printing. This includes ensuring that your artwork is the correct size and resolution and in a valid format for the printer. If you are unsure how to prepare your artwork, ask your printer for guidance.
Place Your Order
Once your artwork is prepared, you can place your order with the printer. Make sure to specify the number of prints you want and the size and finish in which you want them printed. It would be best if you also asked for proof of the print before it is finalized so that you can check that everything looks correct.
Ship Your Prints
Once your prints are ready, you must ship them to your customers. You can either ship them yourself or use a fulfillment service. If you ship them yourself, package them securely so they arrive safely at their destination. If you use a fulfillment service, they will take care of shipping for you and will typically provide tracking information so that you can see when your customers receive their prints.
Fulfill Orders Promptly
Once someone purchases one of your prints, it's important to fulfill their order promptly so that they're happy with their purchase. This means packaging up the print securely and shipping it out as soon as possible after receiving payment. If you use a fulfillment service, they will typically take care of shipping for you and will provide tracking information so that you can see when your customers receive their prints.
In conclusion, successfully selling abstract art online requires a combination of practical strategies that focus on creating a solid online presence, building a website, utilizing social media, photographing artwork, pricing competitively, and implementing a reliable shipping system. Building your brand and maintaining a consistent online presence to reach potential customers is essential to a thriving business. As you implement these strategies, consider pricing your artwork competitively and providing excellent customer service, including reliable shipping. Ultimately, by following these keys to selling abstract art online, you'll have the tools to build a successful business and share your creative vision with the world.
Related Posts:
How To Paint Abstract Painting With Acrylics
How To Turn Potential Art Buyers Into Loyal Collectors
How to Make Money Selling Your Art Online
What Type Of Art Is Selling Best On Etsy