You put your heart and soul into creating unique art pieces as an artist. It would be best to legally protect yourself when selling your work with an art purchase agreement. A well-written contract can provide numerous benefits, including minimizing misunderstandings and protecting your rights. This guide is intended to help artists understand the importance of having an art sales contract for original and commissioned art sales and how to write one.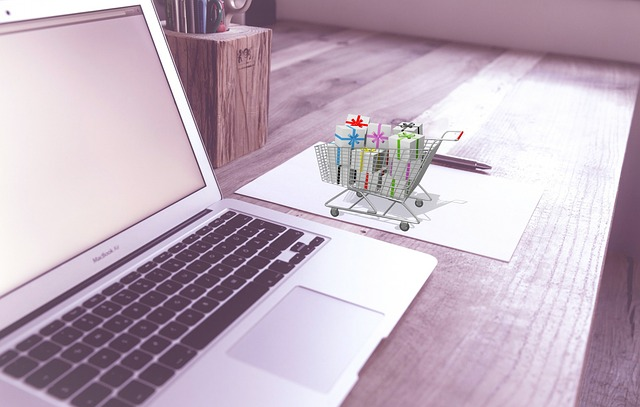 Disclaimer: This post may contain affiliate links. If you make a purchase by clicking on an affiliate link, Nevue Fine Art Marketing may earn an affiliate commission at no additional cost to you. Affiliate relationships include, but are not limited to, Bluehost, Tailwind, Skimlinks, SareASale and StudioPress. To learn more visit Affiliate Link Disclosure Policy
Understanding The Importance Of An Art Sales Contract
An art sales contract is an agreement between you and your buyer that outlines the terms and conditions of your sale. It's a legally binding document that ensures both parties understand their rights and responsibilities in the transaction. Having this contract in place can minimize misunderstandings, disputes, and legal issues that may arise if something goes wrong. It also protects the artist, who may not have the resources to resolve disputes as larger entities.
When To Use An Art Purchase Agreement
An art purchase agreement should be used for original artwork and commissioned pieces. Using a contract when selling unique or special artwork, such as sculptures, paintings, photographs, or other creations.
How Does A Contract Protect The Artist And Buyer
A contract protects both parties in the transaction. It should include the price and payment terms, rights of ownership, transfer of title, copyright information, and any other relevant information about the sale. This ensures that you and your buyer understand all aspects of the agreement, including who owns what rights to the artwork. The contract can also specify how disputes will be handled, if necessary.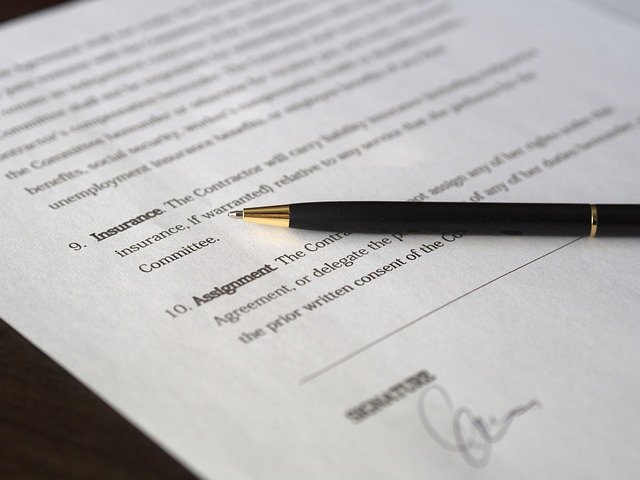 What To Include In An Art Sales Contract
When creating an art sales contract, you should include the following information:
Description of the artwork: Include a detailed description of the painting being sold, including the title, medium, size, and any other relevant details.
Retail Price: Clearly state the purchase price for the artwork.
Payment Terms: Specify the payment terms, including when the payment is due and how it should be made.
Delivery: State when and how the artwork will be delivered to the buyer.
Warranty: Include any warranties or guarantees relevant to the artwork.
Buyer Fee: Include any additional costs (such as shipping and handling or processing fees) the buyer must pay.
Return Policy: Include a statement about whether or not the artwork can be returned and any stipulations associated with returns.
Copyright: Specify any limitations on the buyer's rights to reproduce, resell, or display the artwork.
Legal Provisions: Include legal provisions that could apply in the event of a dispute or other issue.
Writing the Contract
When writing an art sales contract, it's essential to use clear language and avoid confusion. Write in simple terms whenever possible, and include definitions of any technical or legal jargon that may be unfamiliar to the buyer. You can use an online template, hire a lawyer or a professional contract writer, or find references to help craft a customized agreement tailored to your needs.
When selling commissioned art, having a contract is essential to protect both the artist and the buyer. Thankfully, there are various reliable sources to find contract templates for art-commissioned sales. Websites such as LawDepot, Docracy, and UpCounsel offer free and customizable contracts that can be tailored to specific needs. Art organizations such as the National Endowment for the Arts and the Creative Capital Foundation also provide templates specifically designed for artists. It's important to carefully review and modify the contract to fit the terms of each sale, but using a template can provide a helpful starting point. By utilizing these resources, artists, and buyers can ensure a smooth and secure transaction.
Negotiating the Terms
Negotiating the contract terms with your buyer before finalizing the agreement is essential. This negotiation can include things like the payment terms, delivery schedule, and even the terms and conditions for any special requests. Work closely with your buyer to ensure that both you and they are clear about what is expected of each other to reduce misunderstandings.
Art Purchase Agreement Example
This art sales contract ("Contract") is made and entered into on [date] by and between [Seller], residing at [Seller's address], and [Buyer], residing at [Buyer's address].
Description of Artwork:
The artwork being sold is a unique, [title of artwork], created by [artist's name]. The medium used is [medium used, such as oil paint, watercolor, or sculpture], and the dimensions are [dimensions of artwork in inches or centimeters]. The artwork is in excellent condition and has never been displayed.
Price and Payment:
The purchase price for the artwork is [dollar amount written in words and numerals]. Payment for the artwork will be made in full, without any deductions or adjustments, no later than [date], via [payment method agreed upon by both parties, such as cash, certified check, or wire transfer]. The buyer shall be responsible for any additional fees associated with the payment, such as processing or wire transfer fees.
Delivery and Shipping:
The artwork will be delivered to the buyer on or before [date]. The seller will be solely responsible for packaging and shipping the painting, and any associated costs, including insurance, will be the buyer's responsibility.
Title and Ownership:
Upon receipt of full payment, the title and ownership of the artwork shall transfer to the buyer. The seller warrants that they are the rightful owner of the artwork and that it is free of any liens or claims by third parties.
Warranty and Condition:
The artwork is sold "as is" and "with all faults." The seller makes no warranties or representations regarding the artwork's condition, quality, or fitness other than as explicitly stated in this agreement.
Copyright and Reproduction:
The seller retains the copyright to the artwork and all reproductions of the artwork. The buyer agrees not to reproduce, copy, display, or sell the artwork or any reproductions of the artwork without the express written consent of the seller.
Return Policy:
The artwork is non-returnable, except in the case of damage during delivery. In the event of damage during delivery, the buyer must notify the seller immediately upon receipt of the artwork and provide proof of damage. The seller will reimburse the buyer for the entire purchase price and any associated costs of returning the artwork.
Governing Law:
This Contract shall be governed by and construed in accordance with the laws of the state of [state], without regard to the conflict of law principles thereof.
Entire Agreement:
This Contract constitutes the entire agreement between the parties and supersedes all prior negotiations, understandings, and agreements between the parties, whether written or oral.
Signatures:
Both parties have read this Contract and agree to its terms and conditions. The buyer's signature below acknowledges their agreement to purchase the artwork at the specified price and under the conditions outlined in this Contract. Any changes to this Contract must be made in writing and signed by both parties.
[Signature of Seller] [Signature of Buyer]
[Seller's Name] [Buyer's Name]
Conclusion
In conclusion, having an art sales contract is crucial to protect artists from any legal issues that may arise when selling their original or commissioned works. Knowing what to include in your contract and how to write it can help you avoid disputes, clearly outline payment terms and help protect your rights as the artist. Don't be afraid to work with a lawyer or a professional contract writer to ensure that the language in your agreement is clear and effective. Creating a well-crafted and ethical art sales contract is an investment in protecting your career and reputation as an artist.
Related Posts:
What Is A Fair Percentage For Consignment
Art Contracts – Protect Your Art Business
Where To Sell Handmade Crafts Locally
How To Write A Contract For Commissioned Artwork