If you're a crafter, chances are you've done your fair share of craft shows. And if you've done your fair share of craft shows, you know that having craft fair display stand plans and a well-laid-out booth can mean the difference between a successful show and a flop. After all, no one will buy your products if they can't see them.
The good news is you can do a few simple things to ensure your entire booth is set up in the best way possible to increase foot traffic and sales.
Related Post – How To Optimize Your Craft Fair Sales
This blog post will cover some of the best craft market booth ideas to display your crafts, including booth ideas, lighting tips, sign for craft booth, display tables, display stands, marketing prompts, and signage. Keep reading to learn more.
Related Post – 5 Tips For Setting Up Your Craft Booth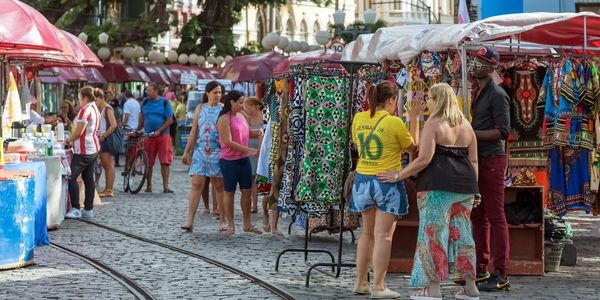 Disclaimer: This post may contain affiliate links. If you make a purchase by clicking on an affiliate link, Nevue Fine Art Marketing may earn an affiliate commission at no additional cost to you. Affiliate relationships include, but are not limited to, Bluehost, Tailwind, Skimlinks, SareASale and StudioPress. To learn more visit Affiliate Link Disclosure Policy
Design Your Craft Fair Space Before The Show
When planning for a craft fair, leaving the booth design for the last minute can be tempting. However, having a well-designed space can make all the difference in attracting customers and making sales.
By designing your booth in advance, you can plan where to place each product or display, ensuring that everything is easily accessible and visually appealing to customers. Thinking ahead about lighting, signage, and even small details like how to organize business cards can also enhance the overall presentation of your products. Ultimately, carefully designing your booth space beforehand will pay off in the long run at a successful craft show.
When designing your booth setup, you will want to consider indoor and outdoor craft shows. For example, for outdoor events, you will want to consider the outdoor elements and large craft fair signs to attract people to your display booth.
Indoor art displays will need special lighting to showcase the details of the handmade products.
Craft Show Sales Tracker
Get Your Craft Sale Tracker Today
Related Post – The Importance Of A Craft Show Sales Tracker
What Are The Best Tools For Designing A Craft Show Booth Display
Various tools can streamline the creative display process and make your display stand out when designing a craft show booth.
Push pins, tape measures, and levels will help with the physical setup of your booth. For added visual appeal, materials such as risers, display shelves, and hanging displays can enhance the presentation of your products.
Take multiple pictures at different angles and draw the floor plan after deciding what your display looks like. Doing so will make the setup easy at the show.
Make your booth simple to set up and take down. Regarding show booth requirements, make sure your plan can handle most shows. You don't want your booth to be excessively complicated in design or display elements if you attend many events.
Objectives Of A Booth Display
Your primary objectives should be showcasing your products in an attractive and organized way, creating a professional image, building brand recognition, and drawing attention to your booth. This can be achieved through thoughtful selection and arrangement of display fixtures, attention-grabbing signage, and even small touches like coordinating table coverings or props that enhance the overall theme of your brand. A well-planned craft show display can help bring new customers to your business and enhance their overall shopping experience.
Vendor Booth Ideas
Here are some tips to help you get ready for your next event.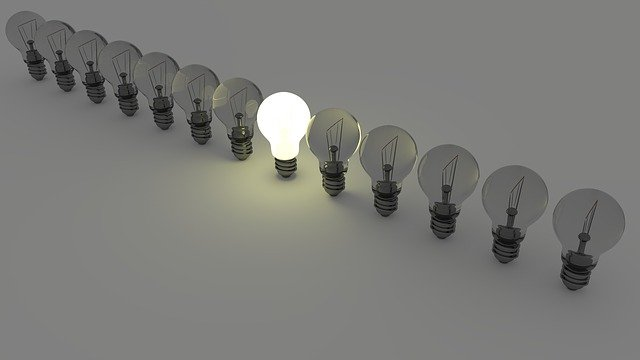 Lighting
One of the most important aspects of any display is lighting. You want to ensure your products are well-lit so potential customers can see them from a distance. If possible, try to set up your booth near a natural light source, like a window or doorway. If not, ensure you have plenty of artificial lighting to brighten your space.
If there is electricity available at the trade show event, you can use a variety of lights for your display; however, if you are attending a craft show lighting without electricity, you will need battery-operated lights. Companies like Pro Panels offer various lighting options.
Display Tables
Display tables are another critical component of any successful craft show booth. Craft shows can be notoriously crowded, so having a clean, organized space for your products is essential. Use folding tables to create defined areas for different product categories. For example, you might have one folding table for jewelry, one for paintings, and one for home decor items. Not only will this make it easier for customers to find what they're looking for, but it will also help you stay organized and prevent items from getting lost in the shuffle.
Display Stands
In addition to display tables, you might consider using display stands and booth walls to showcase your products. Display stands are great for small items like jewelry ornaments that might get lost on a larger tabletop. They also free up valuable table space so you can use it for other things like marketing materials or signage.
Jewelry Display Ideas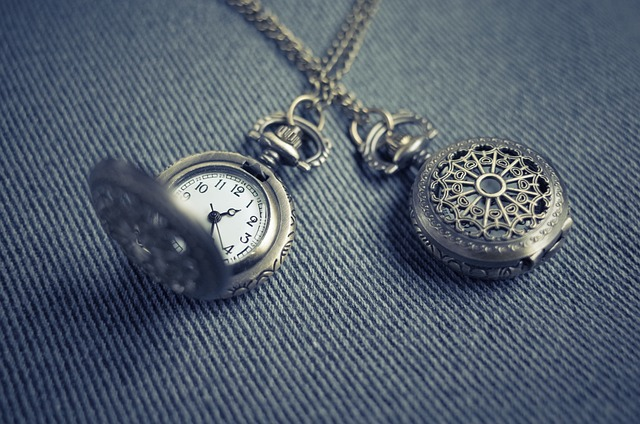 Selling jewelry at a craft show can be an excellent opportunity for makers to showcase their designs and connect with potential customers. However, correctly displaying your pieces is key to attracting attention and making sales.
Start by demonstrating a range of styles and price points, offering both entry-level items and statement pieces to appeal to different types of shoppers. Next, choose a jewelry stand that allows the jewelry to shine while complementing your booth design. Consider using standing jewelry trees, necklace displays, or simple trays rather than piles of tangled necklaces or cluttered earring cards. Finally, ensure each piece is clearly labeled with its materials and price so customers can easily make purchasing decisions.
Marketing Prompts and Signage
Last but not least, don't forget about marketing prompts and signage! These are vital components of any successful craft fair display because they help attract attention and explain what you're selling. Try using bright colors or banner stands with big, bold letters to grab people's attention from a distance. Then, use more minor signs or labels next to each product to explain what it is and how much it costs. This will help reduce the number of questions you have to answer throughout the day and make it easy for customers to find what they're looking for.
Display Products Vertically
A vertical display can make products more visible and draw attention to your booth. Vertical displays can also highlight specific products or create focal points within your overall display.
Maximizing height can also conserve valuable table space, allowing you to showcase more of your handcrafted items. However, keeping balance in mind when creating vertical displays is essential – too many tall items can become overwhelming. At the same time, insufficient height can make your display look flat and uninviting. Take some time to experiment with different arrangements and heights to find what works best for your unique product offerings. Overall, utilizing vertical displays can help impact customers and enhance the overall appearance of your craft booth.
For example, you can use booth walls to display art prints or signs. Acrylic risers are suitable for displaying candles, coasters, or handmade soap. Shelf units work well to display vases or coffee mugs,
Brand Recognition
As a small business owner in the crafting industry, you may be tempted to skip the branding process and focus solely on creating your products. However, developing a solid brand for your business can significantly impact attracting customers and standing out from the competition.
Your brand is more than just a logo; it encompasses your company's values, personality, and unique qualities. It helps customers connect with your business and builds loyalty over time. Additionally, a cohesive brand image can make your products more visually appealing and increase their perceived value.
Building a strong brand also helps you make important decisions about pricing strategies, marketing tactics, and even future product offerings.
In short, investing time and effort into developing a brand for your craft business can pay off significantly in the long run.
Choose Brand Colors
One important decision to make is choosing the brand colors. These colors will be used for everything from logos and packaging to website design and social media posts, so choosing wisely is essential. One approach is to select colors that reflect the vibe of your brand – warm tones for a cozy handmade goods shop, cool tones for a minimalist stationery company, etc.
It can also be helpful to consider the psychology behind color – red evokes excitement and energy, while blue inspires trust and stability. Also, remember the practicality of your color choices – will they still look good when printed on physical products or applied as a textile design?
Choosing the right brand colors takes some thought and consideration, but it will ultimately help create a cohesive and recognizable aesthetic for your craft business.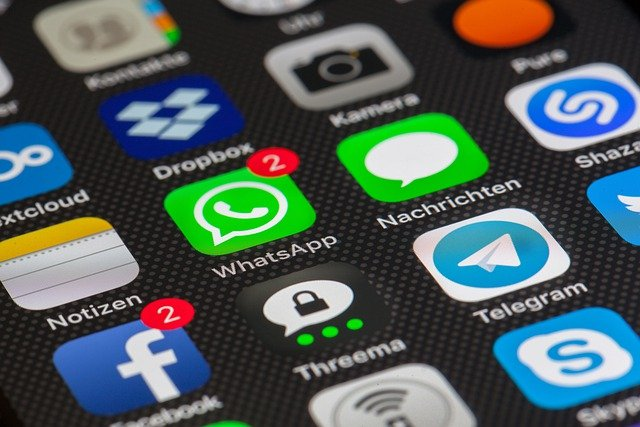 Promote Upcoming Events
As a small business owner, building a loyal customer base and attracting new buyers is important. One great way to do this is by promoting any upcoming craft events where you will be selling your products. This not only helps to generate buzz and excitement for the event but also gives potential customers a chance to become familiar with your brand and offerings. In addition, promoting the event can also help attract other vendors or sponsors, creating a well-rounded shopping experience for attendees.
While word of mouth and social media advertising are both effective methods of promotion, don't underestimate the power of traditional methods like flyers and posters in public spaces. Whatever approach you choose, highlight your brand's unique features and the event to attract interested customers. Proactive promotion can go a long way in ensuring success at craft events as a small business owner.
Street Fair Booth Ideas
Offer free samples
One of the best ways to increase sales at a street fair is to offer free product samples. This will allow potential customers to try your product before they make a purchase, and it will also help to generate word-of-mouth buzz about your product.
Sell unique items
Another great way to increase sales at a street fair is to sell unique items that cannot be found at other booths. This will help to attract attention to your booth, and it will also give potential customers a reason to purchase from you instead of from another vendor.
Offer discounts
Offering discounts on your products is another great way to increase sales at a street fair. Discounts can help attract attention to your booth and encourage people on the fence about purchasing your product to make a purchase.
Have a contest or giveaway
Running a contest or giveaway at your street fair booth is another great way to increase sales. People love free stuff, so this is an excellent way to attract attention to your booth and get people interested in your product.
Have fun
Last but not least, having fun at your street fair booth is essential. It will show if you're having a good time, which will help attract customers and encourage them to purchase from you.
Conclusion:
Craft shows can be a great way to sell your products and promote your business. But for them to be successful, you must ensure your booth is well-lit and organized with plenty of marketing prompts and signage. By following these visual merchandising techniques, you'll be sure to increase foot traffic and boost sales at your next craft show. Now that you know how to organize a craft fair for maximum sales, it is time to start filling up your calendar.
FAQ
How do I make my craft show booth stand out?
There are several ways you can make your craft show booth stand out, including:
Use colorful posters or banners to attract attention from a distance.
Set up near a natural light source whenever possible.
Use display tables and stands to organize your products.
Include marketing signage throughout your booth to explain what you're selling.
What are the best products to sell at a craft show?
The best products to sell at a craft show vary depending on the type of event you're attending. However, some general tips include:
Make sure your products are well-made and look professional.
Choose items that are unique and eye-catching.
Pick products that are easy to transport and set up.
Consider the event's location when choosing what to sell.
For example, if you're attending a craft show in a beach town, you might want to sell items like jewelry or home decor that people can use as souvenirs. Or, if you're attending a holiday-themed event, you might want to sell items like handmade decorations or Christmas Ornaments.
How do I price my products for a craft show?
When pricing your products for a craft show, there are several things to consider:
The cost of materials
The time it took to make the product
The overall quality of the item
The price of similar products being sold at the event
Whether you're selling wholesale or retail
Generally speaking, you'll want to charge more for wholesale orders and less for retail orders. You should also factor in any special discounts or deals you're offering at the event. For example, if you're running a buy one, get one free promotion, you'll need to adjust your prices accordingly.
What are some common mistakes people make at craft shows?
Some common mistakes people make at craft shows include:
Not having enough Lighting
Not being organized
Not having enough signage
Not attracting attention from a distance
Selling products that are poorly made or overpriced
Avoid these mistakes by planning and taking the time to set up your booth in a way that is both eye-catching and functional.
Related Posts:
How To Make Your Art Stand Out
Art Booth Tips That Attract Buyers At Art Fairs
How To Start Selling at Craft Fairs and Shows
How To Sell Your Art At Craft Fairs Like A Pro
How To Get A Stall At A Craft Fair
How To Sell Art At Craft Shows