How To Photograph Handmade Crafts
As a crafter, it can be tempting just to snap a quick picture of your finished product and call it a day.
However, taking the time to learn proper photography techniques can make a massive difference in the success of your online sales. By taking clear, well-lit photos, potential buyers can get an accurate idea of the item they are purchasing.
In addition, professional-looking photographs show customers that you take pride in your work and are dedicated to presenting it in the best light.
Investing in high-quality photographs can help attract customers and encourage them to return for future purchases. So instead of relying on shaky cellphone pics, consider investing in some photography equipment and learning how to showcase your handmade crafts properly.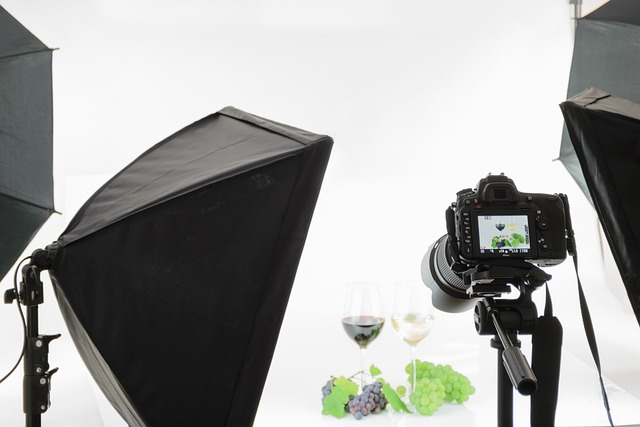 Disclaimer: This post may contain affiliate links. If you make a purchase by clicking on an affiliate link, Nevue Fine Art Marketing may earn an affiliate commission at no additional cost to you. Affiliate relationships include, but are not limited to, Bluehost, Tailwind, Skimlinks, SareASale and StudioPress. To learn more visit Affiliate Link Disclosure Policy
Choose The Right Location
Choosing the right location for photography is crucial in showcasing your creations at their best. An uninspiring or cluttered background can distract from the item's beauty and make it harder for customers to envision using it in their own lives. On the other hand, taking photos in a carefully selected setting can enhance the allure of your handmade products and make them more attractive to potential buyers.
As a crafter, investing time and effort into finding the perfect location for product photography can increase sales and customer satisfaction.
Craft Fair Sales Tracker
Get Your Craft Sale Tracker Today
How to choose the right location for photographing handmade products
The first step is determining the theme or aesthetic you want for your shoot.
Are you going for a minimalist feel with clean, neutral backgrounds?
Or do you want to incorporate vibrant pops of color?
Once you have a vision in mind, scout out potential locations. Look for spaces with good lighting and minimal visual distractions. Bring props such as rugs or pillows to add texture and depth to your shots. With careful planning and consideration, you can ensure that the location enhances rather than detracts from your handmade products.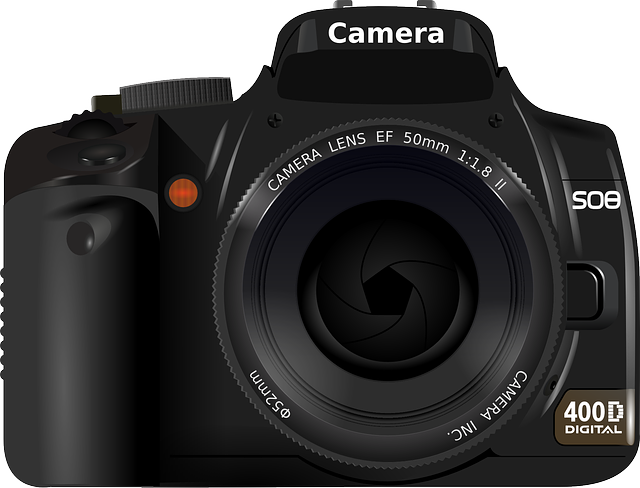 Recommended Photography Equipment
When capturing the intricacies and beauty of handmade crafts, having the right photography equipment can make all the difference.
Firstly, a high-resolution digital camera is a must. This will ensure that details are captured, allowing for crisp and vibrant prints. The image quality will be better if you invest in a decent camera rather than taking photos with a smartphone. Some smartphones take great photos, but you want the best photos when showcasing crafts.
Macro lenses can also help get close-up shots of small items or intricate designs.
Additionally, a tripod can stabilize for slow shutter speed shots or long exposures, resulting in sharp images with minimal blur.
Investing in lighting equipment, such as diffusers and reflectors, can also help enhance colors and minimize harsh shadows when natural light is unavailable.
All in all, equipping oneself with these photography tools can significantly improve the quality of photographs for showcasing a handmade product.

Set Up Your Camera And Tripod
Are you ready to start photographing your handmade crafts for selling online or for a portfolio? The first step is setting up your camera and tripod correctly.
Begin by adjusting the tripod's height so the camera lens is at the same level as the photographed craft. It can also be helpful to place a level on the top of your camera to ensure it's straight for stunning photos.
Next, set up any necessary lighting from a window, such as studio lights or natural light.
Finally, adjust your camera settings based on your lighting and environment. Don't forget to check that your focus is clear and that you have adequate space in the frame for cropping later.
Take Test Shots To Get The Lighting And Composition Right
Taking test shots before a photoshoot ensures that you have the correct lighting set-up and composition for each photo. Without these crucial elements, your handmade crafts may not appear as vibrant or visually appealing in the final image.
Additionally, testing multiple photos can help prevent wasting time during a photoshoot by ensuring everything is ready to go before hitting the shutter button.
So next time you take out your camera, remember to snap some test shots and ensure your handmade crafts are captured in all their glory.
Photograph Your Products From Different Angles
When selling crafts online, customers often rely on photographs to clearly understand the product. To provide the best representation of your handiwork, it is essential to provide multiple angles for each item.
Showing the front, back, and sides allow potential buyers to see all the details and unique qualities that make your product special. It also allows them to gauge the size and shape of the item accurately.
If a customer is purchasing something like jewelry or clothing, they might want to see how it will look when worn or held in their hand. Including photos from various angles can help customers envision themselves using or wearing your creation, ultimately leading to increased sales and happy customers.
As a bonus, photographing from different perspectives can also highlight any particular features or textures in your work that may not be fully visible in just one image.
Overall, including multiple angle shots when marketing your crafts online helps give customers confidence in their purchase decision and showcases the hard work and skill you put into every piece.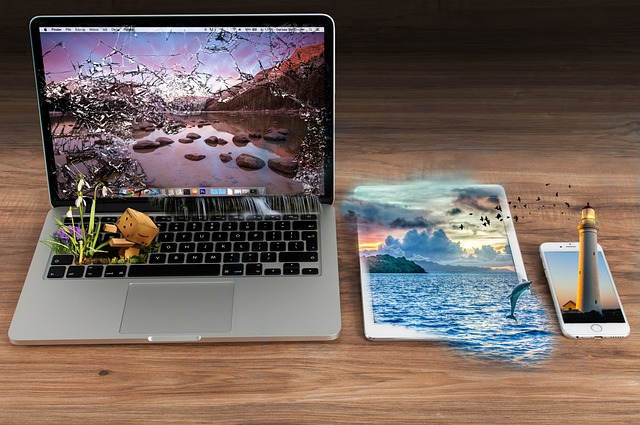 Edit Your Photos Using A Photo Editing Software
A low-quality or unedited photo can give a negative impression and turn away potential buyers. However, you can make your products shine and attract more attention by taking the time to edit your photos using photo editing software like Photoshop. This can help improve the overall look and feel of your online store, increase customer trust in the quality of your products, and ultimately drive more sales.
Not only that but polished, professional-looking photos can also make your products stand out among competitors and set you apart as a dependable seller.
How To Edit Photos In Photoshop
Editing photos in Photoshop can seem intimidating, but it's pretty simple once you understand the essential tools and functions.
An excellent place to start is with brightness and contrast. Adjusting the levels of each can bring out more striking colors and enhance the visual impact of the photo.
How To Adjust Brightness And Contrast In Photoshop
Adjusting brightness and contrast in Photoshop can significantly enhance the quality of your photos. To begin, open the "Image" menu and select "Adjustments," then choose "Brightness/Contrast." A new window will appear with sliders for both brightness and contrast. To increase brightness, slide the first slider to the right while sliding it left will decrease brightness. The second slider controls contrast, so sliding it to the right will increase the difference between light and dark areas, while sliding it left will flatten the image.
It's important to remember that making more significant adjustments may result in losing some detail in your photo, so adjusting small increments at a time is recommended. You can also use levels or curves to precisely control specific tones in your photo.
How To Adjust The Hue And Saturation In Photoshop
Want to add a pop of color to your photographs? Adjusting the hue and saturation in Adobe Photoshop is a simple way to enhance the appearance of your images.
First, go to the Image tab and select "Adjustments." From there, choose "Hue/Saturation" from the dropdown menu. This will bring up a new window containing a slider for adjusting the hue (the overall color) and another for adjusting the saturation (the intensity of the color). Experiment with these settings until you find the desired look for your photo. And don't be afraid to play around with different colors – you can always hit "Reset" to start over.
Remember that less is often more when it comes to saturation, as overly vibrant hues can appear artificial.
Remove Blemishes With Clone Stamp Or Healing Brush
Photoshop's clone stamp and healing brush tools are indispensable for removing blemishes or unwanted objects in an image.
To use the clone stamp tool, select a brush size and hardness, then hold down option/alt to choose a sample point. Click and paint over any blemishes to fill them with the sampled color.
The healing brush operates similarly but automatically blends the sampled area with the surrounding pixels for a more seamless result.
Try using the spot healing brush to quickly remove minor imperfections without selecting a sample point for even more control. These easy-to-use tools can save hours of retouching and vastly improve the appearance of your final image.
Crop And Rotate Images
Cropping and rotating images can significantly enhance the composition of a photo.
In Photoshop, cropping can be easily achieved by selecting the "crop tool" and dragging it over the desired area to be cut out. Adjustment settings, such as aspect ratio, can also be customized for more precise results.
Rotating an image can be done by selecting the "rotate canvas" option and choosing the desired angle or direction.
It's important to note that crop and rotate changes are permanent, so saving a copy of the original image before making any adjustments is recommended.
With simple steps, cropping and rotating images in Photoshop can transform them into professional-looking works of art.
Upload Your Photos in An Online Marketplace
Now that you've learned how to take and edit stunning photos of your handmade crafts, it's time to sell them online! Choose an online marketplace like Shopify or Etsy, create a listing for your products, and upload your photos. Be sure to include all the essential details like price, shipping information, and a description of your product.
Conclusion:
Now that you know the basics of photographing your handmade crafts, it's time to put your new skills into practice! Start by choosing a location with a white background or simple background that will show off your products in the best light, setting up your camera and tripod, taking test shots, photographing your products from different angles, and editing your photos using photo editing software. Finally, upload your photos to Shopify or an online marketplace.
Related Posts:
The Benefits Of Using Print-On-Demand For Your Art Business
A Guide to Improving Your Marketing Strategy with Product Photos
Best Shipping Tips For Artists Selling Art Online
How To Print Artwork On A Canvas
How To Print Your Artwork On Products Like A Pro
Where To Sell Handmade Crafts Locally