Are you an artist looking for a way to see your work by more people? You might consider using a print-on-demand service to get your art out there.
A print-on-demand service provider will help you save money because you will not have to purchase several print sizes in bulk. POD sites will also increase organic traffic to your website by selling merchandise like metal prints, greeting cards, framed prints, acrylic prints, coffee mugs, throw pillows silk scarves, mugs, and phone cases. You can even sell t-shirts with your art printed on them.
If you want a passive income from your art, you can upload your artwork to a print-on-demand site and earn royalties each time art lovers buy your work.
Disclaimer: This post may contain affiliate links. If you make a purchase by clicking on an affiliate link, Nevue Fine Art Marketing may earn an affiliate commission at no additional cost to you. Affiliate relationships include, but are not limited to, Bluehost, Tailwind, Skimlinks, SareASale and StudioPress. To learn more visit Affiliate Link Disclosure Policy
What Is Passive Income
Passive income for visual artists is a great way to increase their financial security. Instead of the traditional model of selling their artwork once, passive income allows the artist to make a consistent income from those same works by using licensing agreements and print-on-demand services. Licensing agreements provide ongoing payments based on usage. At the same time, print-on-demand services remove the hassle of inventory management and production costs and allow artists to sell physical products to a global audience. There are plenty of options for artists to explore to monetize their work and benefit from long-term financial stability.
What Is A Print-On-Demand Service
Print on Demand platforms offers a fantastic way to sell your artwork without having the stress of upfront printing costs, or worrying about inventory management.
POD (Print-on-demand) is a service that allows independent artists, photographers, and graphic designers to sell their work prints without investing in prints upfront. When a print sells, the POD service will fulfill and ship the order to the buyer, also known as dropshipping.
Selling print-on-demand merch is excellent for artists who want more time focusing on their craft and spend less time managing business-side tasks.
How Does Print-On-Demand Service
When you use a print-on-demand company, your artwork is only printed when customers purchase a product. This means you don't have to worry about storing large quantities of prints.
An artist uploads digital images of their artwork to the print-on-demand websites of their choice. When a print is purchased, the POD will fulfill the order, and the company ships the photo directly to the buyer.
After the item is shipped, the artist will receive royalties for a sale.
Every print-on-demand company has different terms and conditions, so read the policies to determine when you will receive the royalties.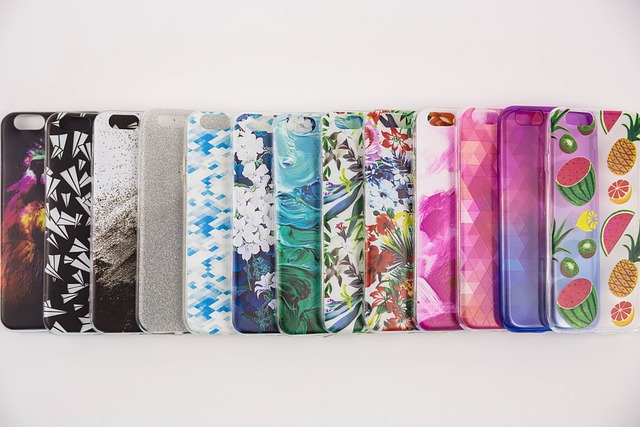 The Benefits Of Using Print-On-Demand For Your Art Business
Some people are skeptical about whether the print-on-demand online business' model is sustainable for artists.
With traditional art-making methods, there's a certain level of disagreement regarding cost, quality products and convenience.
For example, you need capital to invest in prints that might not sell. You will also have an area to store your printed art while waiting for customers to buy them.
Print-on-demand services don't require high initial investments, allowing artists to make prints as needed.
If your own brand or online store only generates a few sales from a specific print, it only makes sense to use a print-on-demand website to fulfill the orders.
On the other hand, if you sell prints at a local art fair, you might want to have a more extensive inventory to entice potential customers to visit your booth.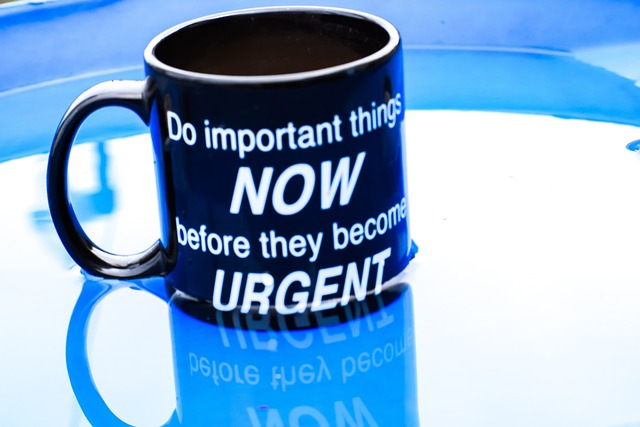 Pros And Cons Of Print-On-Demand Sites For Artists
Print-On-Demand Pros
Print-on-demand is cost-efficient
Various print sizes including large-format printing
No upfront costs
Print-on-demand services fulfill and ship the product
No storage needed
Create new designs quickly and test them without committing to a large quantity run
Curate a collection of art prints to sell as a set for a special price or piece-by-piece to maximize revenue
Sell your work online through online galleries, Etsy stores, etc.
Increase organic sales by offering a variety of products
Generate more sales by integrating the demand platform with an existing website
They provide exceptional printing quality
Print-On-Demand Cons
The profit margin is lower than making prints at home
Most print-on-demand services do not provide the buyer's information making it impossible to generate sales through email marketing.
Although most print-on-demand products are high quality, an artist can not inspect the quality of a product before it is shipped to a buyer.
Choosing The Right Print-On-Demand For Artists
Many different print-on-demand services are available, so it's essential to choose the right one for your needs.
Some factors to consider when choosing between multiple platforms:
Size prints available
Available pruducts like greeting cards, phone cases, tote bags, home decor, t-shirts, etc.
Materials used for printing (like ink, type of paper, prints on metal, wood, etc.)
If they provide you with your own e-commerce store to showcase the merchandise.
If they offer market research tools
If you can set your own price
If you can have your own domain name
How much royalties will you receive
When will you get paid
Best Print-On-Demand Online Services
Printful
Printful – This print-on-demand service is excellent for artists looking to sell their work worldwide.
You can create custom designs, preview how they will look with customers' chosen font and text, get order notifications, and set profit margins from your account on Printful's website.
Printful makes it easy to sell prints on fine art paper, framed art prints, t-shirts, and more on your Etsy store.
After integrating Printful with your Etsy store, you can start selling your art online in just minutes.
Fine Art America
Fine Art America – Fine Art America is a print-on-demand art sales service specializing in high-quality wall art.
Potential customers can choose from various sizes and styles, like acrylic, metal, framed, canvas, and wood prints, and get order notifications when an item is sold.
You can also set how much you would like to earn for each sale.
Related Posts:
How To Get Started Selling On Fine Art America
How To Choose The Right Canvas Size
Fine Art America is an excellent option for artists who want to boost sales by selling high-quality wall art. You can create an account and start uploading your artwork right away.
FinerWorks
FinerWorks – FinerWorks is a print-on-demand service specializing in high-quality prints of artists' work. You can create custom designs from various print sizes, papers, and styles, like greeting cards, metal prints, mugs, canvas prints, and wood prints.
FinerWorks differs from most print-on-demand sites like Fine Art America because you submit the order when an item is sold on your own website.
RedBubble
RedBubble – Redbubble specializes in customizable products like t-shirts, stickers, and art prints. They also promote merchandise, but you must still market your products to earn a decent income.
Related Posts:
Best Print On Deman for Greeting Cards
7 Best Watercolor Printing Services
How To Sell Fine Art Prints On Demand Sites
Using a POD site to fulfill your printing orders is easy, and most print-on-demand companies are free to set up an account.
Here are the steps you will need to take to sell your art on products an online marketplace using a POD service.
Uploading your artwork
After setting up an account, you are ready to upload images of your artwork.
The process is fairly simple when you're ready to upload your artwork. Most print-on-demand companies require a high-resolution file, so resize your artwork accordingly.
Most Pod companies will provide a template to use for your design.
Edit And Resize Digital Image
There are a few different ways to resize and edit images in Photoshop.
Resizing Images with the Free Transform Tool
1. Open the image you want to resize in Photoshop.
2. Select the free transform tool (which looks like a stretched-out rectangle) from the toolbar.
3. Click and drag one of the rectangle corners to resize the image.
4. When you're happy with the size, click the checkmark icon to apply the transformation.
Editing Images with the Image Size Dialog Box
1. Open the image you want to resize in Photoshop.
2. Go to Image > Image Size…
3. In the dialog box, a select pixel from the dropdown menu in the unit section
4. Change the number of pixels you want in each dimension. Set the dpi at 300.5. Click OK.
Crop Image with the Crop Tool
1. Open the image you want to resize in Photoshop.
2. Select the crop tool (which looks like a rectangle with a small arrow) from the toolbar.
3. Click and drag out what part of the image you want to keep, then release your mouse button when
Adjust The Colors And Brightness
There are a few different ways to adjust the colors and brightness in Photoshop. You can use the Image > Adjustments menu or the individual adjustment tools on the toolbar.
Adjusting Colors with the Image > Adjustments Menu
1. Open the image you want to adjust in Photoshop.
2. Go to Image > Adjustments > Levels…
3. In the Levels dialog box, use the Input Levels slider to adjust the brightness and contrast of the image.
4. Click OK.
Adjusting Colors with the Brightness/Contrast Tool
1. Open the image you want to adjust in Photoshop.
2. Select the brightness/contrast tool from the toolbar (it looks like a circle with two arrows).
3. Drag the brightness slider to adjust the image's overall brightness.
4. Drag the contrast slider left or right to change the contrast of all colors in the image.
Adjusting Colors with Hue/Saturation
1. Open the image you want to adjust in Photoshop.
2. Select Hue/Saturation from the toolbar (it looks like a circle with three arrows).
3. Drag any of the sliders to adjust one color. If you want to change more colors, click the button in the upper right corner and drag over them.
4. Click OK when you're done.
Save And Export Your Image For Printing
Related Post – How To Print Your Artwork On Products
Creating A Product Listing
Selling art in an online gallery differs from selling original art at local events. You do not have the option to explain your artwork in person. When you sell prints online, people cannot touch them and see what they look like. So it would be best to have a high-quality picture and a well-written description of the product you are selling so the person can have an accurate idea of what they are purchasing.
Write a brief but informative description of the work, detailing its inspiration and what makes it unique. It would be best to list the print dimensions so buyers know exactly what they're getting.
Include keywords in the description to help your products get indexed by search engines. Words like "abstract art," "modern art," and "print" are good examples of important keywords to include in print listings.
The description should also include information about the print quality and any additional details that may be useful for the buyer.
Promoting Your Prints
To sell art online, people need to know your work exists. Promoting and advertising your artwork is critical to success, as it will help you reach more potential buyers.
Here are some tips to have your products seen by more customers.
1. Use social media platforms like Facebook and Twitter to share images of your prints with your followers. Include a link to your own e-commerce store or website where people can buy them.
2. Create a blog and write posts about your artwork, including print images. This is a great way to reach new audiences who may not have heard of you.
3. Get involved in online forums and communities related to art and creativity. Share links to your work and mention your prints in relevant threads. If you have a lot of activity on the forums, people will see you're an authority on the subject and check out your store.
4. Link from other sites to yours with words like "print" or "prints." For example, if you sell animal art prints, link your site to other sites with those keywords in their content.
5. Submit a press release about your store and its opening. Include images of the prints you sell and a description of what's available. Find a journalist or blogger who covers your niche and send them the link to your own store, asking them if they'd be willing to write about it.
Is selling art prints profitable?
The cost of making prints varies based on the size, but for this example, let's assume you are selling 8x10s. You can buy packs of 25 or more wholesale, so your per-piece cost is about $10/print.
If you sell them through your shop with a 50% profit margin, you make $15 per print.
Selling prints on demand sites will not generate as much profit because the cost of the prints and service is higher than purchasing in bulk, but you will not have to invest in large quantities of prints.
Print-on-demand art prints are a great way to get your art seen by more people while keeping your costs low. You don't have to worry about storing large quantities of prints; you can print as many or as few as you need.
Plus, it's a great way to test new designs before committing to a larger run.
Should You Create Art For POD Merchandise?
Yes, creating art specifically for print-on-demand products can be a great way to increase your income. Platforms like RedBubble and Society6 have huge catalogs of products to which you can add your artwork. It could be anything from phone cases, mugs, t-shirts, etc.
Creating art for POD merchandise requires more thought than just creating prints. You should consider the product shape and size when designing and how it will look on the various items you can sell.
Your artwork must be versatile enough to scale up or down for different products while maintaining its original aesthetic. It's essential to test your images on the various products to ensure they look good in any size.
Final Thoughts On Print-On-Demand Prints
Now that you understand the benefits of using a print-on-demand service for your art business, it's time to choose one and get started. With so many great options available, deciding which provider is right for you can be tough. But don't worry – we're here to help. We've compiled a list of some of the best print-on-demand services, so take a look and see which one fits your needs best.
More Articles Relating To Selling Art Prints
Where To Print Prints From Etsy
Where to Get Art Prints Made: The Best Places to Find Quality Prints
How to Care for Fine Art Prints: The Complete Guide
Best Places To Sell Your Art Prints
Best Printing Companies That print On Canvas
How To Print Artwork On Canvas