Selling art prints of original oil paint, acrylic, and watercolor paintings can be an excellent way for artists to generate additional income and reach a wider audience.
Related Post – 7 Best Watercolor Printing Services
By producing prints of their work, artists can cater to collectors who may not be able to afford original pieces or do not have the space to display them.
Prints also allow for reproductions in various sizes and mediums, giving potential buyers more options.
Another benefit is that prints can continue to generate income even after being sold, as they can be reproduced and resold multiple times.
Therefore, offering art prints can be a valuable strategy for artists looking to grow their revenue and expand their customer base.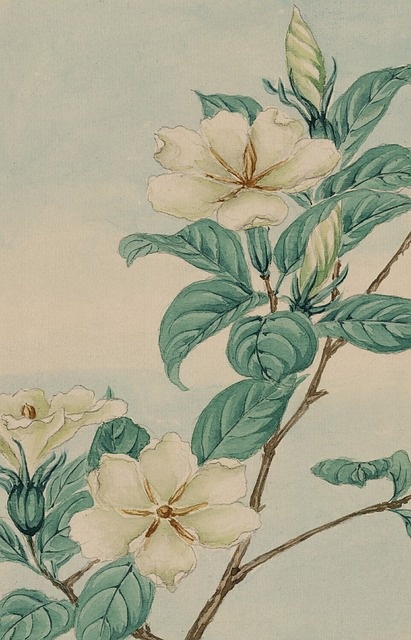 Disclaimer: This post may contain affiliate links. If you make a purchase by clicking on an affiliate link, Nevue Fine Art Marketing may earn an affiliate commission at no additional cost to you. Affiliate relationships include, but are not limited to, Bluehost, Tailwind, Skimlinks, SareASale and StudioPress. To learn more visit Affiliate Link Disclosure Policy
Art Prints Are A Great Way To Show Off Your Creative Side
Art prints allow artists to showcase their creativity in a versatile and accessible form.
Unlike original pieces of art, which may be expensive or difficult to display, art prints offer a cost-effective way for collectors to enjoy an artist's work. They can also be easily hung on walls or framed to add a personal touch to any space.
In addition, art prints allow artists to experiment with different mediums and techniques without committing to one final piece. From digital printing to screen printing and beyond, these reproductions offer endless possibilities for showcasing an artist's unique style and vision.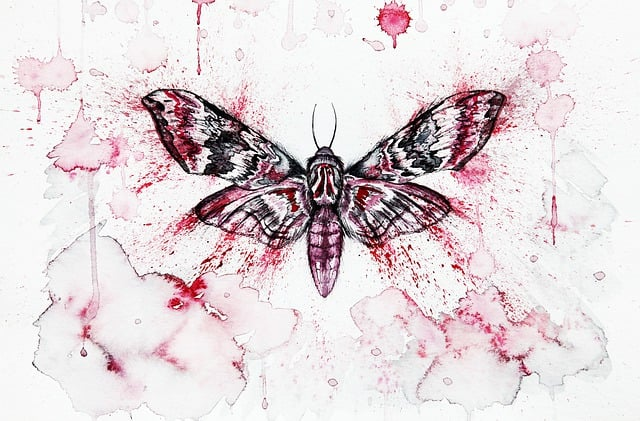 Art Prints Are Affordable And Easy To Sell Online
Prints are an excellent option for both artists and buyers when it comes to selling art online. Unlike original pieces, prints can be easily reproduced at a fraction of the cost, making them more affordable for buyers. They also reduce the need for storage and shipping, as they can be printed on demand and shipped directly to the buyer.
Additionally, with the rise of online marketplaces and printing services, selling art prints has never been easier. Artists can list their prints on multiple platforms and have them printed and shipped without ever handling inventory.
Overall, offering art prints not only opens up your work to a broader audience but it also simplifies the selling process for both you and your customers.
Related Post – How To Sell Art Prints Online (And Make Money)
You Can Print Them Yourself Or Use A Professional Printer
As an artist, deciding how to print your artwork for sale can be a difficult choice. On the one hand, printing it yourself can save money and allow you to make changes or reprint if necessary quickly.
However, professional printers often have high-quality equipment and a deeper understanding of color accuracy and print finishes. They may also have connections with framing or shipping services that can streamline the selling process.
Ultimately, the decision comes down to your individual needs and preferences. Perhaps one option might be better suited for a small online store, while the other might make more sense for exhibiting at a physical art gallery.
Considering all factors and weighing the pros and cons can help you make the best decision for your unique situation.
related post – Where to Get Art Prints Made: The Best Places to Find Quality Prints
Art Prints Make Great Gifts
If you're an artist selling original art, you may also want to consider offering prints. Established artists have increased online sales and built a robust art business with multiple income streams.
In addition to expanding your potential customer base, art prints also make great gifts. They are more affordable than the original pieces, making them popular for birthdays, holidays, and special occasions. And because they can be quickly shipped or mailed, they are a convenient option for distant friends and family members.
Also, offering prints of your work allows people who love your art but may not have the space or budget for an original piece to support still and collect your work.
People Purchase Art Prints At Art Fairs
Selling art prints at art fairs can be a great way to generate additional income for artists. Not only is it an opportunity to showcase one's work in person, but prints also tend to have a lower price point and appeal to a broader range of potential buyers.
Additionally, selling prints allows artists to introduce their work to new audiences and potentially attract interest in original pieces or commission opportunities. It's essential to do some research before committing to a fair – look for events with a strong emphasis on artwork and a diverse range of participating artists. And don't forget the practical considerations, like whether or not the fair provides tables or if you'll need your display setup.
Overall, selling art prints at fairs can be a fun and fruitful way to expand your income as an artist.
Related Post – Everything You Need To Know About Selling At Art Fairs
Sell Prints At Art Galleries
While some art galleries only sell original artwork, many are open to selling art prints. This can be an excellent opportunity for artists to showcase and sell their work in a brick-and-mortar setting.
However, it is essential to remember that the gallery will likely take a percentage of each print sale. Additionally, there may be practical considerations such as limited display space and shipping costs.
It is worth considering these factors before approaching a gallery selling art prints. Overall, selling prints at physical art galleries can be a valuable option for artists, but weighing the pros and cons before making any decisions is essential.
Earn More Monet Selling A Limited Edition Print
Selling limited edition prints can be an excellent way for artists to generate more online art sales. Not only are they a more affordable option for art lovers, but they also add value by being limited in quantity.
As an artist, you must consider the number of prints you release and the size and medium. For example, releasing fifty 8×10 prints in a traditional medium may not be as valuable as releasing ten 18×24 prints in a unique medium such as embossing or fabric printing.
Offering different pricing tiers based on printing can also help drive sales. By carefully managing your limited edition print releases, you can offer collectors various options while still maintaining the value and exclusivity of your artwork.
Related Post – How To Sell Limited Edition Art Prints
Conclusion:
Art prints are an excellent way for artists to showcase their creativity. They're affordable and easy to sell artwork online, you can print them yourself or use a professional printer, and they make great gifts for friends and family members. Additionally, art prints offer collectors an affordable way to enjoy an artist's work while being versatile and readily displayed. When selling art prints, both artists and buyers have much to gain. Many artists sell art online on multiple online platforms and generate more income by offering prints of their original work.
Related Posts:
Limited Edition Giclee Prints – Fine Art Prints What Is The Difference
Fine Art Giclee Printing – What Artists Need to Know
Best Places To Sell Your Art Prints
Where To Print Prints From Etsy
How To Make Prints Of Watercolor Paintings