Creating beautiful works is not enough to succeed as an artist. You must also drive traffic to your website to showcase your art and reach a wider audience. This is where writing SEO-friendly blog posts comes in. Optimizing your blog posts for search engines can attract organic traffic and improve your website visibility. In this post, we'll discuss the art of writing SEO-optimized blog posts, from understanding your audience and their keywords to crafting title tags and meta descriptions. Follow these tips, and your art website will thrive with organic traffic.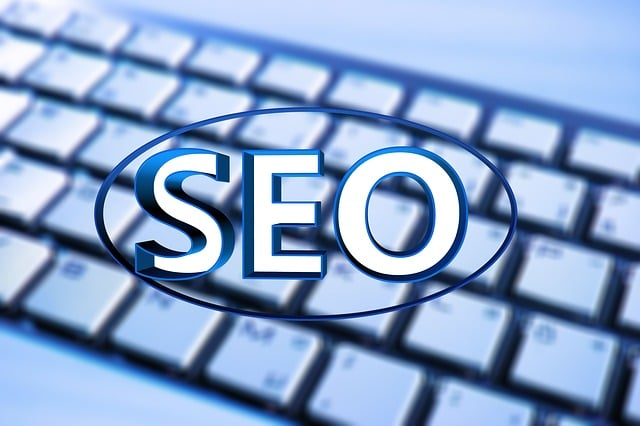 Disclaimer: This post may contain affiliate links. If you make a purchase by clicking on an affiliate link, Nevue Fine Art Marketing may earn an affiliate commission at no additional cost to you. Affiliate relationships include, but are not limited to, Bluehost, Tailwind, Skimlinks, SareASale and StudioPress. To learn more visit Affiliate Link Disclosure Policy
Understand Your Audience and Their Keywords
You must understand their search behavior and keywords to attract the right audience to your art website. Knowing what keywords they use to find art pieces similar to yours will help you optimize the content and make it more relevant to them. Doing so increases the likelihood of your website ranking on search engine result pages (SERPs) for those specific terms.
Blog posts that rank high on Google results for relevant keywords have the edge over competitors. Therefore, it's essential to optimize your content with them in mind.
Keyword Research and Implementation
Conducting thorough keyword research is the first step to understanding your audience's keywords. This involves using tools like Google Keyword Planner or SEMrush to identify the terms users search for when looking for art similar to yours. It's essential to look for keywords with high search volume and low competition. This means more people search for those terms, and fewer websites target them. Your search engine rankings will be higher if you write content with lower competition than you will by targeting keywords with high competition and low search volume.
Once you have identified the keywords, you must implement them in your blog posts. This doesn't mean stuffing your content with keywords but rather using them strategically throughout the post. Place them in the title tag, meta description, headings, and body text. This will signal to search engines that your content is relevant to those specific search terms.
Keyword stuffing, on the other hand, which is the practice of including too many keywords in your content, can damage your SEO. It signals to search engines that your post is irrelevant and untrustworthy.
Incorporating keywords in your content is essential, but don't forget to keep the user in mind. The ultimate goal is to provide value to the reader and not just to rank higher on SERPs. Therefore, use keywords naturally and create high-quality content that engages and informs your audience.
By understanding your audience and their keywords, you can create an SEO-optimized blog post that resonates with your readers and drive organic traffic to your website.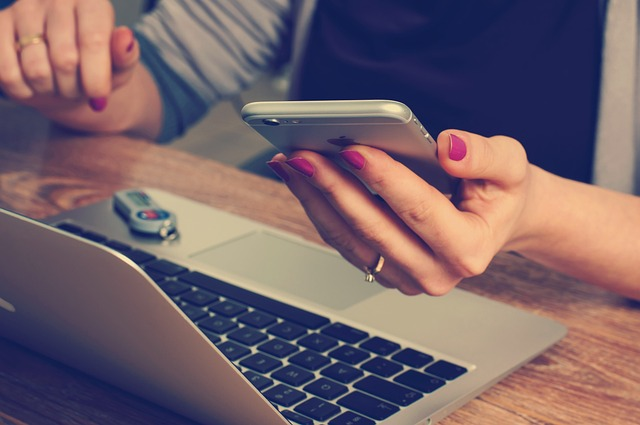 Focus On Long Tail Keywords
Optimizing a blog post with long-tail keywords is an incredibly effective way to drive traffic to your website. Long tail keywords are more specific and target fewer users, making them ideal for blog posts that provide detailed information in a specific area.
Using a combination of short and long-tail keywords creates the perfect balance that helps you show up higher in search engine results while also enabling you to connect with the right people. Furthermore, focusing on long-tail keywords means connecting more relevant content to your website and creating more opportunities for customers to differentiate between blog content that offers value.
Optimize Your On-Page Content
Optimizing your on-page content is an essential aspect of creating SEO-friendly blog posts. While incorporating target keywords naturally and effectively is crucial, other factors must be considered. Firstly, use header tags to break up your content and make it more readable. This benefits your reader and improves search engine crawlers' understanding of your content.
Header tags are HTML tags that create sections or subheadings within your post. They range from <h1> to <h6>. Your title tag should be labeled as an <h1>, and the other headings follow accordingly in descending order of importance:
<h1> Title Tag
<h2> Header 2
<h3> Header 3
<h4> Header 4
<h5> Header 5
<h6> Header 6
Internal And External Links
Another important aspect of on-page optimization is to use internal linking. Internal links direct your readers to other relevant content on your website. Not only does this benefit your reader by providing them with more information but also helps search engine crawlers to crawl and index your website properly. Linking to other pages on your website shows search engines that your site is a valuable resource and can help your posts rank higher. Additionally, it keeps readers engaged and encourages them to explore your site further.
Eternal links are also crucial for SEO. External links direct readers to other relevant web pages, not on your website but another site that provides additional information. This helps search engine crawlers understand the relevance of your post and can help you rank higher if it is a high-authority site.
This helps build credibility and trust with search engines, making them more likely to rank your content higher.
Blog Post Images
Adding images to blog posts can be a great way to draw readers in and make your content stand out. Images can range from illustrations and photographs to GIFs, videos, and graphs – whatever is most suitable for the post topic. Not only can visuals help break up text-heavy topics, but they also give readers an interesting visual cue about the topic of your post. When used correctly, images can add depth and clarity to your work, making them a precious asset for any blog post. Additionally, using visuals in blog posts helps attract attention on social media networks like Twitter and Instagram, which rely heavily on visual content. Incorporating well-crafted imagery into blog posts yields many rewards – it reinvigorates the look of your website or blog, keeping viewers informed yet entertained!
When it comes to images, make sure to use alt tags to describe them. This enables search engines to identify and index your visual content, adding to your site's relevance and value.
The negative side of images is that they can slow down page load times. To avoid this, use optimized images and compress them as much as possible without compromising quality. This helps ensure that your readers don't have to wait too long for a page to load, giving them a better experience overall.
Crafting Title Tags and Meta Descriptions
Optimizing on-page content is an effective way to boost your site's SEO and enhance the user experience. However, you can still do more to increase your search rankings. Effective title tags and meta descriptions can significantly affect how search engines view your content and how users engage with it.
Title tags are clickable headlines that appear on search engine results pages. They should accurately describe the content of the page and include relevant keywords. Meta descriptions, conversely, are summaries of the page's content that appear below the title tag. They should be persuasive and engaging while accurately reflecting the page's content.
An effective title tag and meta description can help your page stand out in the search engine results page and entice users to click through to your content. But remember, it is essential to create them with both humans and search engines in mind.
Next, we'll look at link-building and outreach strategies to improve your website's SEO and drive more traffic to your blog.
Link Building and Outreach Strategies
Link building is one of the most important off-page search engine optimization factors that can dramatically enhance your website's search results. To build links, you must first create high-quality content that is informative, engaging, and valuable to your target audience. Guest posting, broken link building, and resource page link building are some of the most popular link-building techniques that can help you earn high-quality backlinks to your website.
In addition to link building, outreach strategies can be highly effective in building relationships with other bloggers and website owners in your niche. By reaching out to other bloggers and offering them something of value, such as a guest post or a link exchange, you can build relationships that can lead to future collaborations and opportunities to promote your content.
On the other hand, Google frowns on paid link exchanges and link-building schemes. Avoid these at all costs, as Google may penalize websites that engage in such activities.
By implementing the above strategies, you can take your blog's SEO to the next level and drive more organic traffic to your content. With a little creativity and perseverance, you can make your blog posts stand out
Next, we'll look at how to promote your blog and analyze the results to improve your SEO and increase traffic to your website continuously.
Promote Your Blog and Analyze the Results
After writing blog posts, the work doesn't stop there. It would help if you promoted your SEO-friendly blog post to get them in front of your target audience. One way to do this is to share your blog on your social media channels. Be sure to include a catchy headline and an attention-grabbing image to increase the chances of someone clicking on your link.
Another way to promote your blog is to reach out to relevant bloggers and website owners in your niche. You can offer them a guest post that links to your website or suggest a link exchange. This outreach approach helps you build relationships with other bloggers, expand your reach, and attract new readers to your site.
Once you've shared your blog and reached out to potential collaborators, it's time to analyze the results to see how well your efforts are paying off. Use tools like Google Analytics to track your website traffic and monitor the performance of your blog. Pay attention to which blog posts perform best, how long people stay on your site, and which pages have the highest bounce rate.
By analyzing your blog's performance, you'll gain insights into what's working and what's not. You can adjust your content and promotion strategies accordingly to improve your SEO and increase traffic to your website. Remember, consistent effort and optimized content are key factors in growing your blog's reach and building a loyal audience.
In summary, promoting your blog and analyzing the results can be just as important as creating SEO-friendly content. You can increase your website traffic and strengthen your online presence using social media, outreach, and analytics tools. Keep experimenting, adjusting, and learning from your results to improve your content, reach your target audience, and achieve your blogging goals.
In conclusion, writing SEO-friendly blog posts is an art that requires a balance between pleasing search engines and captivating your audience. Understanding your audience and their keywords, conducting thorough research with SEO tools, optimizing your on-page content, and building quality links are critical to writing successful blog articles. Remember to craft engaging content and promote it effectively to attract organic traffic. By implementing these SEO tips, you can increase your website traffic, reach a larger audience, and ultimately achieve success as an artist.
Related Posts:
Content Writing – Online Marketing For Artists
SEO Checklist for Artists Selling Art Online
How Artists Can Increase Search Engine Rankings in 10 Months