In the modern art industry, collecting emails from your audience is one of the most important tools for success. An email list is a powerful asset that can be used to promote upcoming shows, new artwork, and other special events. As an artist, you know that selling your art at local shows is a great way to reach and engage with your collectors. With the right strategy, you can turn those local shows into an opportunity to build your email list and expand your reach. Here are some tips and tricks for collecting emails at your local shows and growing your audience.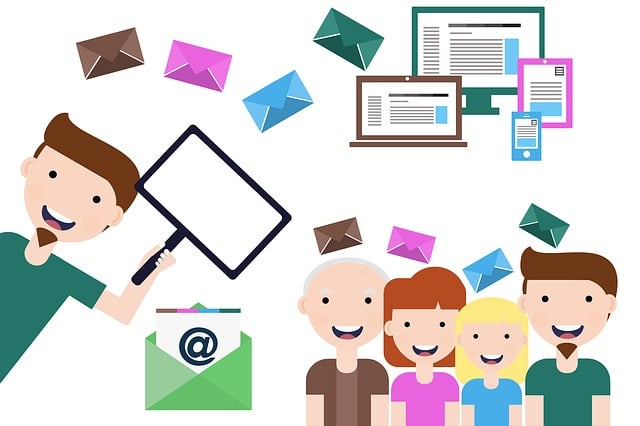 Disclaimer: This post may contain affiliate links. If you make a purchase by clicking on an affiliate link, Nevue Fine Art Marketing may earn an affiliate commission at no additional cost to you. Affiliate relationships include, but are not limited to, Bluehost, Tailwind, Skimlinks, SareASale and StudioPress. To learn more visit Affiliate Link Disclosure Policy
The Benefits of Collecting Email Addresses at Local Art Shows
Attending local art shows is an excellent way for artists to increase their exposure and build their customer base. One of the most important things to do for business when attending such shows is to collect email addresses from potential customers. An email list is invaluable for maintaining relationships with customers and informing them of upcoming events, new artwork, and special offers.
Collecting email addresses at local art shows can help you build a solid customer base that will be interested in your work and loyal to your brand. Having a contact list lets you keep customers informed about your latest work, upcoming events, and special offers. This will help you build customer relationships and keep them engaged with your brand. Additionally, the email addresses at trade show lists are an effective way to reach potential customers who may not have been able to attend the show.
Strategies for Promoting Your Art Show
Building a mailing list of interested buyers is one of the most effective ways to ensure your next event or art show succeeds. To do this, it is essential to have a sign-up sheet available for attendees to provide their contact information. Not only does this provide a way to stay in touch with interested buyers, but it also allows you to inform them of upcoming events and promotions.
Creating an email list is a great way to keep in touch with your customers and build relationships. You can use this list to send newsletters, discounts, and special offers. Additionally, you can use the list to gain valuable customer feedback and learn more about their interests. This will help you to tailor your art show to meet their needs and ensure a successful show.
Developing an Engaging Sign-up Form
Collecting emails is a great way to keep in touch with customers and build relationships with them. But it's important to remember that the customer experience is critical. A sign-up form should be easy to follow up fill out, visually appealing, and engaging.
Regarding data collection, it's important to be mindful of what information you're asking for. Too much information can be overwhelming and make customers feel like they're being asked to do too much. Keep the sign-up form short and sweet, and focus on the most important pieces of information.
Once you've decided what information to collect, it's time to ensure the email signup take-up form is visually appealing and engaging. Think about the colors you use, the font style, and the form size. You want customers to be excited to fill out the form and give you their email address.
By following these tips, you can ensure that your sign-up form is engaging and effective. Collecting emails at your next live event or local show and watching your customer relationships grow!
Strategies for Capturing Email Addresses
At a local show, capturing email addresses is a great way to build relationships with fans and grow your mailing list. To succeed, you must have a strategy to ensure you capture emails efficiently and effectively. One of the most popular methods is to have a sign-up sheet at your merchandise table, where people can enter their email addresses if they'd like to receive updates about your upcoming shows and releases. This lets you quickly capture emails and build your list without wasting too much time. Additionally, you can use email capture tools to create a digital version of the sign-up sheet that can be accessed on any device. This way, people can enter their email addresses easily and quickly, and you can build your list even faster.
Regardless of your strategy, always make it easy for people to sign up, and thank them for joining your email list. With these tips, you'll be able to capture email addresses more efficiently and grow your list in no time.
Best Practices for Nurturing Your Email List
Keep it Relevant
The first and most important rule of email list building is to keep your content relevant to your audience. Your emails should focus on providing value to your subscribers through helpful information, exclusive deals, or exciting stories. If you start to veer off-topic, you'll quickly lose the interest of your subscribers.
Make it Engaging
For your emails to be successful, they need to be engaging. That means writing compelling subject lines, using engaging visuals, and including calls to action that encourage your subscribers to take action. If your emails are boring or unengaging, your subscribers will likely delete them without reading them.
Be Consistent
To see results, it's essential to be consistent with your email marketing efforts. That means sending emails regularly and sticking to a schedule that works for you and your audience. If you only send emails sporadically, you're unlikely to build a strong relationship with your subscribers.
Grow Your List Organically
The best way to grow your email list is organically through word-of-mouth and organic traffic to your website. You can also encourage people to sign up for your email list by offering incentives like exclusive content or discounts. However, avoid buying lists of email addresses, as this can quickly lead to high unsubscribe rates and could damage your sender site's reputation.
Manage Your Unsubscribers
Some people will inevitably unsubscribe from your email list, no matter how great your content is. Rather than getting discouraged, use unsubscribes as an opportunity to improve your email marketing efforts. Take a look at why people are unsubscribing and make changes accordingly. Additionally, don't take it personally – sometimes, people aren't interested in the content you're sending.
Conclusion
As an artist, having an email list is essential for staying in touch with your fans and customer engagement. Local trade shows are a great way to build your list and keep fans updated on your latest art, news, and upcoming events. These tips and tricks will help you maximize the emails you collect at your local shows. Not only will it help you build your fan base, but it will also help you to stay connected with your audience and keep them engaged. With the right approach, you can use local shows to grow your email list and keep your fans engaged.
Frequently Asked Questions
Q1: What are the benefits of collecting email addresses at local art shows?
A1: Collecting email addresses at local art shows can help you build relationships with potential customers and increase your visibility. By having a list of email addresses, you can send updates about your upcoming shows, share new artwork, post more, and keep in touch with customers. Additionally, having an email list allows you to track customer preferences and interests, which can be invaluable for marketing and sales.
Q2: What strategies should I use to promote my art show?
A2: There are a variety of strategies you can use to promote your art show. Consider creating a website to showcase your artwork and provide information about your shows. Social media is also a great way to spread the word. Utilize platforms like Instagram, Facebook, and Twitter to share photos of your work and promote your upcoming events. You can also use email marketing to reach potential customers and tell them about your shows.
Q3: How can I develop an engaging sign-up form?
A3: To create an engaging sign-up form, ask for only the information you need. Keep the whole signup form short and straightforward so potential customers won't be overwhelmed. Additionally, ensure you include a clear call-to-action so customers know exactly what they need to do. Finally, consider adding incentives, such as discounts or exclusive offers, to encourage people to sign up.
Q4: What strategies should I use to capture email addresses?
A4: You can set up a sign-up form at your art show to capture email addresses. Make sure the form is visible and easily accessible. You can also offer something of value, such as a free print or discount on a purchase, in exchange for an email address. Additionally, you can use social media to promote your show and encourage people to sign up for your email list.
Q5: What are the best practices for nurturing my email list?
A5: Once you have a list of email addresses, nurturing those relationships is important. Send out regular emails, such as updates about your upcoming shows, live events, or new artwork, to keep your customers engaged. Additionally, use email segmentation to send personalized messages to different segments of your list. Finally, consider using automation to send out emails at the right time and to the right people.
Related Posts:
Growing Your Email List Tips For Creatives
How To Start An Email List So You Can Sell More Art
Best Email Marketing For Artist Tips
5 Creative Ways to Collect Emails at Local Art Shows