There are a few things that you will need to know before you can start an online art website. In this article, discover the different options you have.
What You Need to Know to Start an Online Art Website
What Is CMS
CMS is also known as a content management system and is a computer application that allows publishing, editing, organizing, deleting and modifying content, as well as maintenance from a central interface. Such systems of content management provide procedures to manage workflow in a collaborative environment.
Does CMS Cost Money
There are two CMS options to select from. There is a hosted option that is free and a self-hosted option that you do have to pay for. I will discuss them in more detail to help you decide what will be best for you.
Hosted
A hosted option is a blog platform that you use almost like a social network site. In other words, you create your account and "sign in" to another website. From there you'll be able to add new posts for other users to see. The platform is already hosted somewhere online and will be free to get started.
Pros and Cons for Hosted Sites:
Pros:
It is free. If you are just starting out, or you are on a tight budget, this would be a great place to start.
Hosted sites are easy to get started. Most hosted sites are user-friendly, and you will not need to spend a lot of time learning how to use the service. All you will have to do is sign up and start writing. Hosted platforms might also offer some templates that you can choose from, but they will be limited.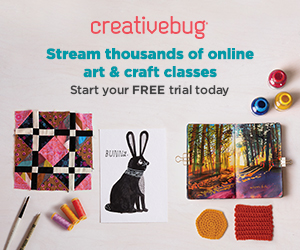 Painting Repeat Patterns by Hand: A Daily Practice by Cleo Papanikolas on Creativebug!
The good news is you will not need to have a lot of experience to publish content, upload photos or add videos.
Cons:
The URL has the name of the free blog site included in it. This makes it look less professional and is harder to remember for the visitor.
Example:
(http://www.yourname.blogspot.com vs. http://www.yourname.com)
You will have a hard time matching your brand with the limited templets hosted sites offer.
Another negative with the hosted site that is arguably one of the most important relates to SEO (Search Engine Optimization). Your SEO efforts might not work as well with a hosted site compared to a self-hosted site. This means that your content might not be found. Most people who search for something on the internet never go past the first page. It is critical for your rankings to be high if you want to receive organic traffic.
Here are a few Hosted Options:
Self-hosted
A Self-hosted blog platform means that you will have to pay for the hosting space and domain name that you will need for your blog.
Here are some pros and cons for the self-hosted options:
Pros:
Most people who use a self-hosted platform use WordPress for their art blog or website.  Because WordPress is so well known and used, there are endless options for building your art blog and an online art gallery. You will be able you create a brand for your art blog and gallery without being limited to just a few options.
Some plugins and widgets will help you with SEO. You can even monetize your art blog and gallery with these plugins. There are even plugins that will help people share your content on social media sites or email.
Bottom line you are in total control of the look and the performance of your site.
Con:
WordPress is free, but you will have to pay for a hosting provider and a domain name.
Here are some of the top Web Hosting Sites: 
Third Party Websites
What is a Third Party Website?
A third-party website is a website that is owned by someone else. Etsy, for example, is a third-party website. The site allows artists to list items for sale that they have created. The artist will pay listing and selling fees to the owner of the site. In this example, Etsy will collect the fees.
All third-party websites have unique prices and terms and conditions. Before jumping in, you should become familiar with the fees and the terms and conditions. You will then be able to decide if a particular site will work for you.
For simple terms, a third-party website is like an apartment. You will be at the mercy of your landlord.
Pros
There are benefits of using third-party websites for artists just beginning to sell their artwork or veterans.
Most Third Party Websites are very easy to get started. (Read the terms and conditions before joining.)
Uploading artwork is effortless
Some sites allow you to have a storefront to brand your business.
You do not need to know how to build a website.
Some sites will have options for you to sell prints of your work.
Some sites offer a way for artists to sell prints on merchandise.
They will help you market your items.
They provide a shopping cart.
Ideal for someone just starting out.
Cons
With every positive, there will be negatives. You will want to weigh out the pros and cons before you decide if you will be using a third-party website.
You do not own the site.
Limited branding functions.
Overcrowded with artists making it difficult to stand out.
Selling and listing fees.
You cannot collect buyers contact information.
Some sites charge monthly fees.
Popular Third Party Websites
Here is a list of some of the more popular Third-party sites available. Because art sales continue to increase online, you will notice more and more options that will be available to help you sell your art online.
Who Should Sell Art On Third Party Websites
Third party websites are a great place to start if you are just starting to sell your work online. They are relatively easy to upload art and start selling. This will allow you to spend your time learning how to market, promote and build your online presence. Start an online art website after you feel confident about your marketing skills.
After some point, you might feel that you would like more control of your website. You might want to collect your customer's emails so you can send updates and promote your newest creation. If you feel like you need more control over your business, you will want to own your website.
When you own a website, you are in control. No one will be able to close you down or change the selling fees. You will be able to brand your site exactly the way that you wish it to be. You will be able to collect emails so you can stay in contact with your buyers.
I recommended becoming familiar with WordPress while you are building your online presence on third-party websites. WordPress is a blogging platform that allows you to incorporate e-commerce directly into the blog. Your options are endless with WordPress.
Many artists that have their websites continue to use third-party sites to sell prints of their original artwork. This is an excellent way to generate extra income from a piece of art that has already been sold.
Disclaimer: This post may contain affiliate links. If you make a purchase by clicking on an affiliate link, Nevue Fine Art Marketing may earn an affiliate commission at no additional cost to you. Affiliate relationships include, but are not limited to, Bluehost, Tailwind, Skimlinks, SareASale and StudioPress. To learn more visit Affiliate Link Disclosure Policy
Conclusion:
Before you start an online art website go over the options that you have so you can decide what will work best for your needs.
Before you can learn how to sell art online and make money you need to first know what your options are.
Did you enjoy this article? Don't forget to sign up for my free weekly newsletter.
You can also join me on:
Learn how to start, grow and monetize your online art business.
Art Business Planners