Last Updated on
Getting started on social media can feel overwhelming when you are starting to build an online art business.
There is a misconception that you need to rack up millions of followers on multiple platforms to see results from a social media marketing strategy. The good news is that it is simply not true.
Social media is one of the best ways to connect with your following and reach new people who are interested in your artistic style.
Using the simple social media tips for artists outlined in this post will help you to build a larger fanbase and turn potential buyers into collectors.
Social Media Tips For Artists – How To Build A Fanbase
By the end of this post, you will know…
How to promote your art on social media
Set goals and develops a social media marketing plan
Discover where your audience hangs out
Learn more about your audience
How to make the most of your time on social media
How to build relationships on social media
How to drive traffic to your artist website
The importance of being consistent
Social Media Marketing Plan
Artists who are successful in selling art online started with a good plan.
They know what they wanted, and they developed strategies to achieve their goals.
Social media marketing is no different.
It is easy to start uploading images of your art on multiple social media platforms but without a plan, your efforts will end up producing little or no sales.
A social media plan is a blueprint of what you would like to achieve on social media and a way to measure whether you get the finish line or not.
How To Develop A Social Media Plan For Artist:
Know Your Objectives And Set Gals – Set goals that are specific, measurable, attainable, relevant and timely. Your social media goals should have a positive impact on your art business like growing your following or driving your followers to your artist website.
Goal Setting Resource:
How to Write Goals You Can Achieve Workbook by Dave Nevue
Learn From Your Competition – Take some time to see what is working for your competition. You will not want to copy what they are doing but learning different strategies that are showing positive results will reduce your learning curve.
Learn From Other Small Business – Learn from other small businesses after you have studied what your competitors are doing on social media. You can discover new businesses by visiting the business section of most social networks.
Use A Social Media Calendar – A calendar will help you to be consistent with your postings and prevent you from forgetting to post important information about your business.
80-20 Rule – Use the 80-20 rule when you are creating content for your social media networks. 80 percent of the content you publish should be to inform, entertain and educate your audience about topics that relate to your business. 20 percent of your content is to promote your products and brand.
Where Does Your Audience Hang Out
The more time you spend on learning about social media marketing the more you will hear that you should be marketing on this social network and that social network.
Do not get distracted by all the shiny bells and whistles.
You do not have to be posting on all the different social networks that are out there.
The only networks that matter is the ones your target audience is on.
Take some time to discover where your audience hangs out.
Related Post: Choose One Social Media Platform to Focus On
Get To Know Your Audience
Knowing who will buy your product or service is a key part of creating a business that thrives. (Source: Katharine Paljug)
Think about how much money Facebook invests in learning about your likes and behaviors.
They do this so they can target adds you will be interested in, in turn, that is how Mark has built a multi-billion dollar business.
Most likely you will not have the money to spend on a full-time marketing group that focuses on learning about your target audience like Facebook does but you can take advantages of the free tools that are available to you like social media. The only difference is that you will have to do the leg work but the outcome will be the same.
Timothy Carter outlines several strategies you can use to learn more about your audience in a post he wrote for Marketing Land.
Here is what Timothy had to say:
Do your research in advance
Look at your competitors
Create a customer persona
Get to know your clients personally
Monitor reader comments and engagements
Witness external social habits
Conduct surveys
To read further about this visit 7 ways to get to know your audience better by Timothy Carter
You can also learn a great deal about your audience by looking at the analytics most social networks provide.
Related Posts:
How to Use Facebook Insights To Reach Your Audience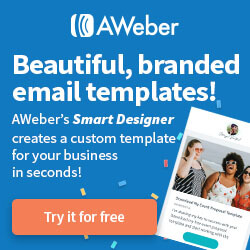 Understanding Tailwind Analytics | Pinterest Marketing Strategies For Visual Artists
How To Use Google Analytics To Sell More Art Online
Be Productive On Social Media
As you try to build an online art business you are going to have limited time trying to accomplish everything that needs to get done.
You will have to:
Create art
Post your listings
Answer emails
Promote your art on social networks and the list goes on…
It is important for you to be productive with your time.
Take advantage of tools that will help you save time sharing art on social media.
I use Tailwind to schedule Pinterest Pins and Buffer to schedule Twitter posts.
Social Warfare is a social sharing plugin for WordPress that makes it easy for me to share my blog posts to Facebook.
It only takes me 15 minutes a week to schedule posts for all of my social networks with the help from the tools I listed above.
The time I save scheduling posts is used to engage with my fans which helps me to grow my art sales.
Related Resource:
Get More Done in Less Time The Part-time Artist eBook by Dave Nevue
Build Relationships
This strategy goes hand and hand with the previous strategy.
Social media can take up a great deal of your time if you are not careful.
You have to create valuable content your audience is interested in reading, post it at the optimum times so they see it then engage with them when they leave comments.
All three strategies are as equally important but building relationships with your following will help you to land the sale.
If you write great content and share it at the best time will produce no results if you do not take the time to engage with your audience.
How do you build relationships on social media?
The answer is easier than you might think.
Listen to them and respond to them.
It is really that easy.
Read their comments and respond to them personally.
Taking a few seconds to thank someone or provide them with helpful information that will solve their problems will go a long way.
Promote Your Blog
Earlier in this post, we talked about writing goals for social media.
If I were to guess, one of your goals might be to increase sales.
The best strategy for increasing sales is to drive more traffic to your artist website. This is art marketing 101.
The more people who visit your site and the more often they return to your site the more sales you will land.
For this to happen you will have to write content that they are interested in and helps them solve a problem.
The important thing to remember is to write posts that relate to your art business and art style.
After you have published your blog posts you will want to promote them on your social media networks to drive them to your site.
Only post a quick overview of what the post offers on social media so they will be inspired to click on the link that will direct them to your blog post.
Your blog post should always include a call-to-action to keep your readers on your site after finishing the post they are reading.
Once you have mastered this strategy you will see your art sale rise quicker then you have ever imagined.
Related Resources:
28 Day Blogging Challenge for Visual Artists eBook by Dave Nevue
Build a Successful Creative Blog online video tutorial by April Bowles-Olin
Be Consistent On Social Media
Take the time to learn how often you should publish on each social media network you are promoting your art on.
For example, I only post once a day on Facebook but I tweet over 10 times a day on Twitter.
Every social media platform will have different rules you will want to be aware of.
Once you discover what works best for your art business, stick to it and be consistent with your social media marketing plan.
Conclusion:
Now that you know how artists can use social media to build an audience and increase sales it is time to take action.
Follow the tips above and watch your following grow.
Popular Art Marketing And Sales Tutorials
Are you ready to take your art business to the next level?
Investing in marketing courses and tutorials will maximize your profit and speed up the growth of your business.
Below are some of the most popular art marketing courses that will grow your online art business:
Most Popular – How to Make a Living Selling What You Make by Megan Auman
Most Popular – Build a Successful Creative Blog by April Bowles-Olin
How to Build a Business While Learning Your Craft by Megan Auman
Pinterest Marketing for Makers & Designers by Megan Auman
28 Day Blogging Challenge for Visual Artists
Are you ready to start building an online presence?
Available on Amazon or Download your copy today.
The Productive Artist How to Live Your Dreams
The right mindset and time management skills are essential for any business. These topics are often not talked about but are key elements for your success. You will learn how to have a winning mindset and time management skills necessary for operating a successful art business.
Available at Amazon or Download your copy today.

Get More Done in Less Time The Part-time Artist
Proven strategies that will help you to get more work done in less time so you can sell more art and earn more money.
Available at Amazon or Download your copy today.
Did you enjoy this article? Don't forget to sign up for my free weekly newsletter.
You can also join me on:
Learn how to start, grow and monetize your online art business.
The Complete Blogger Template Toolkit 
OVER 450+ Templates You Need to Quickly Create Stunning, Jump-Off-The-Screen Image to Grow Your Blog-- Without Having to Learn Design!