As a professional artist, social media can be extremely effective in promoting your artwork.
Social media platforms like Facebook, Instagram, and Twitter allow you to reach a large audience quickly and easily and help you build a following of potential collectors.
By regularly posting images and information about your work on social media, you can create a buzz around your art, leading to increased interest and sales.
In addition, social media can be a great way to connect with other artists and art professionals, leading to opportunities for collaboration or exposure.
If you're not already using social media to promote your work, it's time to start.
Disclaimer: This post may contain affiliate links. If you make a purchase by clicking on an affiliate link, Nevue Fine Art Marketing may earn an affiliate commission at no additional cost to you. Affiliate relationships include, but are not limited to, Bluehost, Tailwind, Skimlinks, SareASale and StudioPress. To learn more visit Affiliate Link Disclosure Policy
What Is Social Media Marketing
In its simplest form, social media marketing uses online platforms like Facebook, Twitter, Instagram, and LinkedIn to build relationships and interact with potential and current customers.
Artists can build brand awareness, generate leads, and drive sales by sharing relevant content, engaging in conversations, and providing valuable information.
Additionally, social media marketing can connect with the right audience on a more personal level, fostering loyalty and creating a community around the brand.
As the popularity of social media continues to grow, so does the potential for artists to reach new customers and achieve their marketing goals.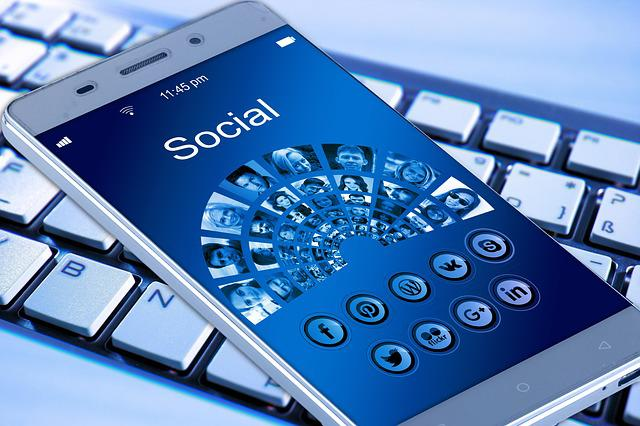 What Are Some Challenges Artists Face On Social Media
Artists have long had to struggle with how to get their work seen by potential fans and patrons. In the past, they would have to rely on word of mouth or hope someone influential would stumble across their work.
But with the advent of social media, artists now have a powerful tool at their disposal for getting their work seen by a wider audience.
However, social media can also be a double-edged sword. While it can help artists connect with new fans, it can also be a source of frustration and anxiety.
One of the most prominent challenges artists face on social media is the constant pressure to produce new content. With the rise of platforms like Snapchat and Instagram Stories, audiences expect a never-ending stream of new material. This can be especially challenging for visual artists who often need more time to create a single piece of art.
Another challenge artists face is the algorithms that control what users see in their feed. On platforms like Instagram and Facebook, these algorithms often favor posts from friends and family over those from businesses or brands. As a result, artists must work hard to produce visually appealing and engaging content to capture the algorithm's attention.
That said, artists who implement a social media strategy have built name recognition over time.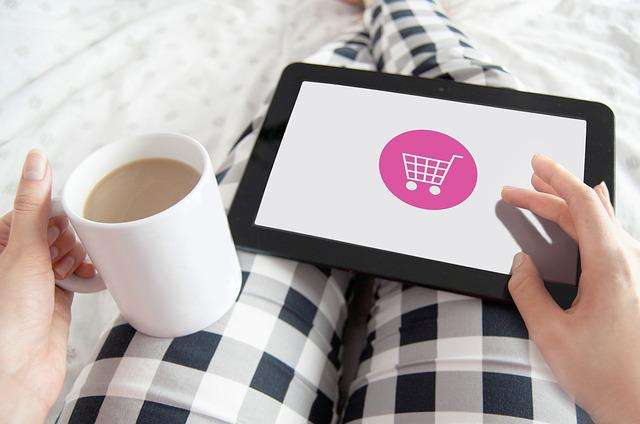 Social Media Has Changed The Way People Shop
Social media has changed the way people connect with others, how people discover new products and how businesses conduct business.
Why have social media channels become so popular?
Easy for people to connect with family and friends
A way to meet people who have the same interests
Social media accounts are free
Social channels are user-friendly
Marketers also learned the benefits of making a presence on social sites.
Businesses can reach a large group of individuals with little to no expense
Large and small businesses can build brand awareness worldwide
Companies can produce excellent customer service and solve a customers problem in real-time
Companies can save money on marketing campaigns by focusing on their target market
What does this mean for artists?
As an artist, you can showcase your art to more potential customers than you could have ever imagined.
10 Social Media Tips
Below is a list that shows you how businesses use social media.
Platforms
Marketing Plan
Profile
Target Audience
Be Consistent
Quality Content
Assess Your Efforts
Mobile Friendly
Engage
Be Willing to Change
Social Media Marketing Platform
There are so many social media platforms that you can use to market your artwork.
You will hear people say you should promote your art on Facebook, Twitter, Pinterest, LinkedIn, Snapchat, and Instagram, to name a few.
Before creating an account on every social media channel that comes your way, you will want to become familiar with them and decide what platform is best for your business. The best social media platform for your business is the one that your target audience hangs out on.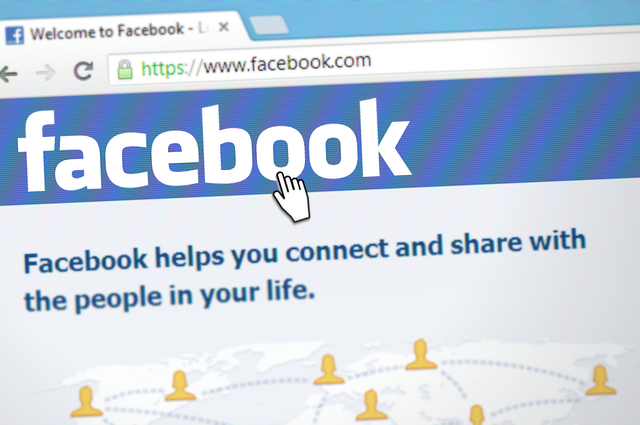 Here is a list of popular sites artists are using to build a social media presence:
Facebook is an excellent place to start because it is a massive network with many users. Many companies use this site to promote their products. It is free to create a Facebook page for companies where they can share valuable content about the business.
Related Post – 7 Facebook Marketing Tips Artists need to Know
Twitter is a trendy social networking site where people can post real-time news. Tweets can be anything from updates, news, pictures, and videos. A presence on Twitter is an excellent way to promote your products or services.
LinkedIn is another excellent social networking site where people can learn about jobs and network with other people who have similar interests and goals.
Flickr is a site where people can upload pictures and video clips. It is a top-rated site for photographers. People can add tags to their photos, making it easier to find the ones they are looking for.
YouTube is a site where you can upload videos about your art and art business. Videos are a great way to show off your artistic skills.
Joe Pulizzi, the founder of Content Marketing Institute, shared his thoughts on this subject.
"When you first start blogging, you think you have to be everywhere your customers are at. I actually believed that until quite recently. But success in publishing, believe it or not, hasn't changed much in 100+ years. There are four things – focus on one content type (is it textual, video, audio, in-person), one platform (my blog/website, iTunes, YouTube, etc.), consistently deliver relevant content to a specific audience, over time. That's it. In the beginning, I became so distracted about trying a bit of everything that I wasn't great at anything. Own something amazing and build an audience on that platform. Then (and only then)) should you diversify to other platforms.)"
Set Goals And Objectives
It is important to set goals and objectives before creating accounts on social media and promoting your art on them. By having a clear vision of what you want to achieve, you will be able to better gauge your efforts' success and determine whether your time and energy are best spent on a particular platform.
Additionally, it is essential to be clear about your goals from the outset to avoid disappointment later on. For example, if your goal is simply to gain exposure for your art, you will likely be more successful promoting your work on a visual platform such as Instagram rather than Twitter.
However, if your goal is to generate sales, you will need to put more effort into creating targeted ads and landing pages that funnel users directly to your online store.
Setting clear goals and objectives before promoting your art on social media will help you succeed.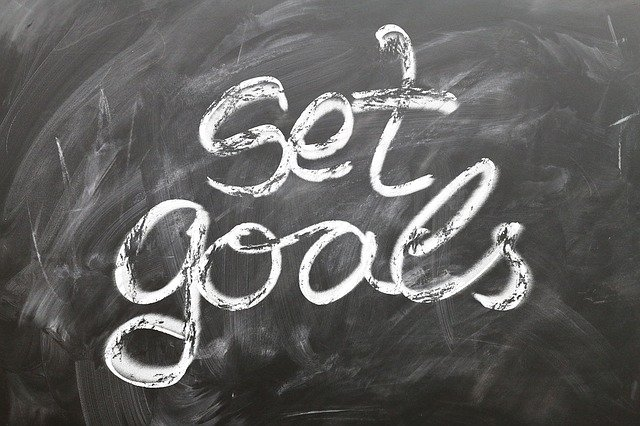 Ask these questions:
Do I want to focus on building my online presence?
Do I want to grow a loyal fan base?
Do I want to drive traffic to a particular destination?
Do I want to increase sales?
Decide on one thing you want to achieve and develop an action plan to achieve your goal.
Review the questions above and design a new social media marketing plan to reach your goal.
Related Resource: How to Write Goals You Can Achieve Workbook
Social Media Marketing Plan
Before you jump in and begin posting on social media, you must create a plan. Whether you're new to a social media marketing strategy or have been actively managing your account for a while, you should have a plan before publishing social media posts on various platforms.
Each social media network is unique, and you will want to design an effective social media marketing strategy for each platform. For example, a Youtube channel will see better results with a live video, whereas Instagram will see more engagement with beautiful visual content.
Take some time to learn how other social media users market their products and services on different social platforms. You can gather valuable information by studying other people's social media content.
Here are some steps to consider when creating your social media marketing strategy:
• Create a schedule.
• Set your social media goals.
• Research and select your target audience.
• Analyze the competition.
• Plan a content strategy.
• Choose your channels.
• Choose the type of content you will post.
• Schedule posts.
• Implement your plan.
Social Media Profile Page
A good social media profile page communicates who you are and what you do. Sharing your story on your profile page is a good way to build customer loyalty and brand identity.
It is essential to update your profile page as your business grows. Schedule time every year to review and update your social media profile.
Is your profile image up to date?
Does your profile share your mission and vision?
Do you have a link directing your audience to your art gallery on your profile page?
Most social networks have this option. If yours does, take advantage of it and include a link wherever allowed.
Some sites limit you to the amount of text you can use in your Bio.
Review yours and see if you can make any adjustments to make it better.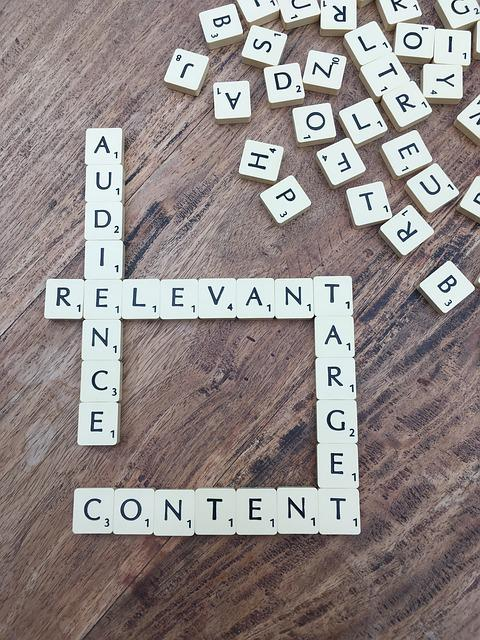 Who Is Your Target Audience
Antonio Tooley quoted Joe Griffin, Co-Founder, and CEO of Clearvoice in an article posted on Social Media Today.
Joe said, "We are going to be more aggressive in social this year, but strategically, we're going to be much more targeted. The existing targeting capabilities in Twitter, LinkedIn, and Facebook, in particular, have never been stronger. We've created a 5,000 keyword portfolio breaking down our audience into buying cycles and interest categories (primary, sub, and tertiary)."
How many articles have you come across that claim they can help you to get 1 million followers on a social media platform?
Knowing your target audience is crucial when creating content for social media marketing. It is very important to know who you target because you want to attract the people who will interact with your brand. These users will eventually become your customers. Knowing your target audience and demographics helps you understand their behavior and lifestyle.
When people create social media campaigns, a common mistake is that they think their target audience is the same. That's not true. Your target audience will differ depending on your selling product or service. It also depends on where your audience lives. The more you know about your target audience, the better you can communicate with them. You can learn more about your audience by studying your social media analytics on different platforms.
Related Post: How to Find Your Target Audience
How To Learn More About Your Audience On Social Media
As an artist, you must learn as much as possible about your audience. After all, your artwork is likely to be most successful if it resonates with the people who see it.
So how can you get to know your audience better?
One of the best ways is to connect with them on social media. Don't just post your work and expect people to engage with it – take the time to comment on other people's posts, join in conversations, and ask questions.
You'll quickly get a feel for what matters to your audience and what kind of messages they respond to.
In addition, you can use social media analytics tools to track how people interact with your posts and get an insight into their demographics, interests, and needs.
By taking the time to get to know your audience, you'll be better placed to create artwork that resonates with them and meets their needs.
Be Consistent With Your Social Strategy
Some people feel they must post substantial content to be noticed on social media.
A few years ago, this tactic worked. However, times have changed, and that strategy no longer works well.
You will focus on posting consistently and producing high-quality content with so much content delivered.
Every artist's audience will be unique. You must find what your audience expects and provide that to them. The key is to be consistent. Once you know what works, perform it on a consistent schedule.
One of the best ways to plan is to make a calendar or schedule for yourself. This way, you'll be able to post at the most appropriate times. Many social sharing apps and programs will save you time posting on different social accounts.
Some of the most popular social media tools are:
1. SocialOomph – This allows you to schedule your posts and even allows you to schedule posts based on a keyword, hashtag, location, or topic.
2. Hootsuite – One of the best social sharing platforms available with features that are easy to use and allow you to post, respond to comments, and much more.
3. Buffer– The most popular tool for social sharing on multiple platforms, it allows you to schedule and manage various social accounts.
4. TweetDeck– A popular app that allows you to stay in touch with what's happening now.
5. Social Mention – An aggregator of social media content, this application allows you to search across all social networks.
Posting Content
Social media is changing, and it is becoming harder for businesses to receive free organic reach on social media sites.
The reason is simple. There is too much content being delivered.
If you want your audience to see your posts in their news feed, you will have to produce excellent content.
What is amazing content?
It is content that your readers will want to read and share with their friends and family.
Think about visiting your favorite social media site to catch up on what's happening.
How many posts do you pass by before you stop to read more about a post? The post will have to catch your attention for you to stop scrolling.
It would be best to produce something that will make your audience stop and want to learn more about what you are saying.
Creating content that will stop your audience in their tracks is laborious.
You will have to find out more about your audience and study the progress of your efforts to pinpoint what will work best.
How To Create Engaging Content
As an artist, one of the best things you can do to build an audience and sell your work is to create engaging content for social media. But what exactly makes content engaging?
Here are a few social media marketing tips:
1. Be authentic: People are drawn to genuine, authentic content. So be yourself, and don't try to be someone you're not.
2. Be interesting: Share something that will make people want to learn more about you and your work.
3. Be helpful: Use your platform to help others, sharing your knowledge or promoting a cause you care about.
4. Be consistent: Consistency is key in social media. If you're sporadic with your postings, people will lose interest. But if you're consistent, they'll keep coming back for more.
By following these tips, you can create social media content that is both engaging and successful in promoting your art.
What Is Content Curation
Any artist will tell you that good art requires a mix of creativity and discipline. The same can be said of content curation.
At its heart, content curation is the process of sorting through large amounts of information and selecting the most relevant and exciting pieces to share with others.
Like any good curator, a content curator must be discerning and creative. They must have an eye for finding the best content and a knack for presenting it engagingly.
But curating content is more than just sharing interesting articles or videos.
A good curator also offers context and commentary, helping their audience understand and appreciate the material they see.
Content curation can be a valuable service in today's world of information overload, helping people sift through the noise and find the signal.
Assess Your Efforts
You need to know what is working and what is not working.
If you want to separate yourself from the crowd, you must understand your audience's likes.
Amy Lynn Andrews, blogger, and social media specialist, understands the importance of assessing her efforts.
She stated:
"My most popular post, How to Make Money Blogging, is successful because it addresses a very common question and appeals to readers on many levels. Beginners are interested in the basics, and intermediate to advanced bloggers always look for more ways to monetize."
Assess your blog posts monthly to see patterns based on specific content topics.
Knowing what topic your audience is interested in will allow you to produce more content they will enjoy.
Google Analytics is a powerful free tool offered by Google to provide valuable information regarding your blog post traffic.
Engage With Your Fans
So many marketers see little benefit from social media marketing because they lose focus on the real picture.
Social media networks were created for people to have a place to go to be social, hence the name social media.
Why are so many businesses only focusing on what pictures will produce the most shares, the best video length, how many words should be in the post, and so on?
The focus should be on how to engage with your audience.
The easiest way to get started is to respond to any comments made to your posts.
It only takes a few seconds to open your social media app on your smartphone and respond to a comment.
This is a sure way to build trust with your audience.
Another way for you to start a conversation is by asking a question on your site.
The only rule of thumb is ensuring your question supports your brand.
Be Willing To Change
Digital marketing is changing very quickly. A great example is that many artists made a decent yearly salary selling their art on Facebook. They created a Facebook post with their latest painting, and it would sell. Today it is more challenging to gain loyal followers on Facebook with the same social media marketing efforts that worked ten years ago.
Instagram is another good example. When Instagram first launched, artists, found it very easy to have their work seen by the right people. Now they are seeing a significant impact with Instagram stories.
The will to change with the times is one of the best social media marketing tips we could give you.
Scheduling Tools
As an artist, you know that sharing your work with the world is essential for building your career. And in today's digital age, social media is one of the most powerful tools at your disposal.
But with so many platforms to choose from and a never-ending stream of content to share, it can be easy to get overwhelmed. That's where scheduling tools come in.
By planning your content in advance, you can free up valuable time in your daily schedule. And when you use a tool like Hootsuite, you can track how your content is performing over time, giving you valuable insights into what's resonating with your audience.
So if you're looking for a way to simplify your social media strategy, consider using a scheduling tool. It just might be the boost your career needs.
Join Facebook Groups
When most people think of Facebook, they think of staying in touch with friends and family or sharing photos and news. However, Facebook can also be an invaluable resource for artists.
Many groups on Facebook provide support and advice for artists of all experience levels, from beginner to professional.
In these groups, members can ask questions, share tips and techniques, and receive feedback on their work.
In addition, many groups host regular challenges and competitions that can help inspire creativity and provide valuable incentives to keep developing one's artistry.
By joining a Facebook group for artists, members can gain access to a wealth of knowledge and support that can help them to improve their skills and succeed in their chosen field.
Final Thoughts On Social Media Marketing
In conclusion, having a great website and blog is not enough. You must also promote your brand effectively on social media to get people talking about you. The internet has become essential to connecting people and discovering things that interest them. It's becoming one of the best tools for marketers, especially musicians and artists, who can use it to connect with fans and build their audience.
More Article Relating To Social Media
How to Sell Products on Facebook – For Artists
5 Reasons Why Your Instagram Hashtags Are Not Working
How To Get Art Noticed On Twitter
9 Social Media Marketing Tips for Artists Selling Art Online
How To Promote Art On Social Media
How to Use Your Facebook Business Page to Engage with Other Pages