Are you looking to learn more about social media marketing? I have three great social media marketing books I want to share with you.
Social Media Marketing
Social Media Marketing Books
It is that time of year again when everyone will start asking you what you want for the holidays. This year ask for something that will help grow your art business. I am always reading to continue my education on marketing. I have come up with a list of my favorite social media marketing books that I believe every artist must have.
Great marketers are always learning and improving their craft. These books are filled with inspiration and great ideas from some of the today's best marketers. No one way works for all, but these books will help you to think outside of the box and develop a marketing plan that will work best for your art business and target audience.
The first book I am recommending has nothing to do with social media marketing but is an essential tool to help you communicate with your audience when you find them.
Ann Handley's Everybody Writes – Your Go-To Guide to Creating Ridiculously Good Content has helped me in more ways than I could have ever imagined. I was never known as a writer and to be honest; I always struggled until I read her book from cover to cover. Now I am a published author, and I write articles for FASO and Nevue Fine Art Marketing as well as marketing courses. I could not have done it without Ann's book and the help from one of the best editors around, my lovely wife.
Everybody Writes description says it all, "If you have a website, you are a publisher. If you are on social media, you are in marketing. And that means that we are all relying on our words to carry our marketing messages. We are all writers."
As an artist, I have found great joy in writing. It is creating art with words. In time, you will feel the same way, and you will start to see your business grow right before your eyes.
What you will find inside Everybody Writes:
Part 1
Everybody Writes
Writing is a Habit, Not an Art
Shed High School Rules
Regard Publishing as a Privilege
Place the Most Important Words (and Ideas) at the Beginning of Each Sentence
Follow a Writing GPS
The More the Think, the Easier the Ink
Relax, You've Got This
Embrace the Ugly First Draft
Swap Places with Your Reader
Humor Comes on the Rewrite
Develop Pathological Empathy
"Cross Out the Wrong Words"
Start with Dear Mom…
If You Take a Running Start, Cover Your Tracks
Notice Where Words Appear in Relation to Others Around Them
"A Good Lead Invites You to the Party and a Good Kicker Makes You Wish You Could Stay Longer"
Show, Don't Tell
Use Familiar Yet Surprising Analogies
Approaching Writing Like a Teacher
Keep it Simple – but Not Simplistic
Find a Writing Buddy
Avoid Writing by Committee
Hire a Great Editor
Be Rabid about Readability
End on an I-Can't-Wait-to-Get-Back-to-It Note
Set a Goal Based on Word Count (Not Time)
Deadlines Are the WD-40 of Writing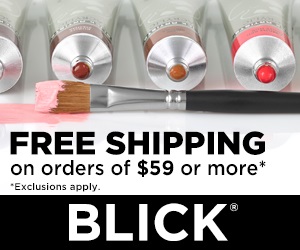 As you can see Ann does not miss one thing. You will find every answer that you might have about writing better content for your business.
Everybody Writes also has a Part 2 that touches on writing rules and grammar.
I am sure that this will be your go-to book whenever you need a solution to your writing.
Guy Kawasaki's The Art of Social Media Power Tips for Powerful Users is a book filled with useful insights and tips that are straight to the point and easy to implement even for the new marketers. Guy guides you through the steps you will need to take to build a solid foundation that will attract your target audience.
The Art of Social Media is quoted to be, "The one essential guide you need to get the most bang for your time, effort, and money."
What you will find inside The Art of Social Media:
How to Optimize Your Profile
How to Feed the Content Monster
How to Perfect Your Posts
How to Integrate Social Media and Blogging
How to Get More Followers
How to Socialize Events
How to Run Google+ Hangouts on Air
How to Rock a Twitter Chat
How to Avoid Looking Clueless
How to Optimize for Individual Platforms.
How to Put Everything Together
I still implement some of the ideas that I have learned from Guy's book. I am sure you will get some valuable information that will help you become a better marketer.
Andrew McCarthy's  500 Social Media Marketing Tips: Essential Advice, Hits, and Strategy for Business: Facebook, Twitter, Pinterest, Google+, Youtube, Instagram, Linkedin, and More! is the perfect book for tips and tricks for your marketing strategy. 500 Social Media Tips is filled with hundreds of actionable strategy tips that you can start implementing immediately.
What you will find inside 500 Social Media Marketing Tips:
Why Your Business Needs Social Media Marketing!
Before You Begin: Key Considerations for All Social Media Marketing
Explained: The Best Types of Content to Post on Social Media
Facebook Tips: Marketing You'll Like and Share
Twitter Tips: Tweet Your Way to the Top
Pinterest Tips: Pin Your Way to Marketing Perfection
LinkedIn Tips: Network Like Clockwork
YouTube Tips: Video Made the Marketing Star
Instagram Tips: Snap-happy Marketing Strategy
Google+ Tips: Plus One Your Marketing Strategy
Vine Tips: Marketing with Micro-Video
Snapchat Tips: Self-Destructing Social Media
Blogging Tips: Captivate With the Written Word
General Strategy and FAQs for Super Social Media Marketing
With over 70,000 copies sold, you can feel safe owning this book. You will be able to start marketing your artwork on social media sites like the pros. Don't waste time trying things that might not work.
Conclusion:
There are many social media marketing books available and because marketing keeps evolving there will be much more to come.
I wanted to recommend three of my favorites to help get you started on your social media marketing journey. I shared only three social media marketing books because if I shared all my books you would easily become overwhelmed. I am sure that you will be happy with these on your Kindle or bookshelf.
What are your favorite social media marketing books?
Do you need help starting and building your art business? I would love to help and coach you through your journey. Start off with the FREE course "How to Write Goals."
Visit Nevue Fine Art Marketing Courses. Courses are being added monthly.
Disclaimer: This post may contain affiliate links. If you make a purchase by clicking on an affiliate link, Nevue Fine Art Marketing may earn an affiliate commission at no additional cost to you. Affiliate relationships include, but are not limited to, Bluehost, Tailwind, Skimlinks, SareASale and StudioPress. To learn more visit Affiliate Link Disclosure Policy
Are you struggling with time management? Do you have a winning mindset that will help you achieve your goals? Do you have goals? My book The Productive Artist How to Live Your Dreams will help you in these areas. Available at Amazon.
Note: Some links on this site might be affiliate links. If you click on an affiliate link and make a purchase, I will make a small commission at no extra cost to you. All affiliate links are products that I have tried and have helped me grow my business. I will never promote a product that I do not believe in. I provide these links for convenience and because I believe in the product. However, I do not make any promises that you will get the same results that I have with any affiliate links on this site.